As 2021 comes to an end, reflection on the year of music is a must, particularly related to the enormous amounts of R&B albums released.
Certainly, it can't be denied that it has been a historic year for many of the genre's most talented and prestigious artists, not just in chart numbers and records but also on our annual year-end list.
This year marks the third consecutive yearly cycle that 30 R&B albums were chosen to represent the best. Nearly 20 artists featured on this year's recap make inaugural appearances, while the rest of the bunch are familiar faces.
After considerable discussions, Rated R&B turns its spotlight on the 30 best R&B albums of 2021, selected by the editorial team: Keithan Samuels, Antwane Folk, Danielle Brissett, Anders Hare, and Jakori Beauchamp.
Please note: The eligibility period for considered albums began Dec. 1, 2020, and ended Nov. 30, 2021.
Similar to the Recording Academy, for purposes of eligibility, Rated R&B defines an ALBUM as having no less than five (5) different tracks and having a total playing time of no less than 15 minutes.
---
30. Eric Bellinger, New Light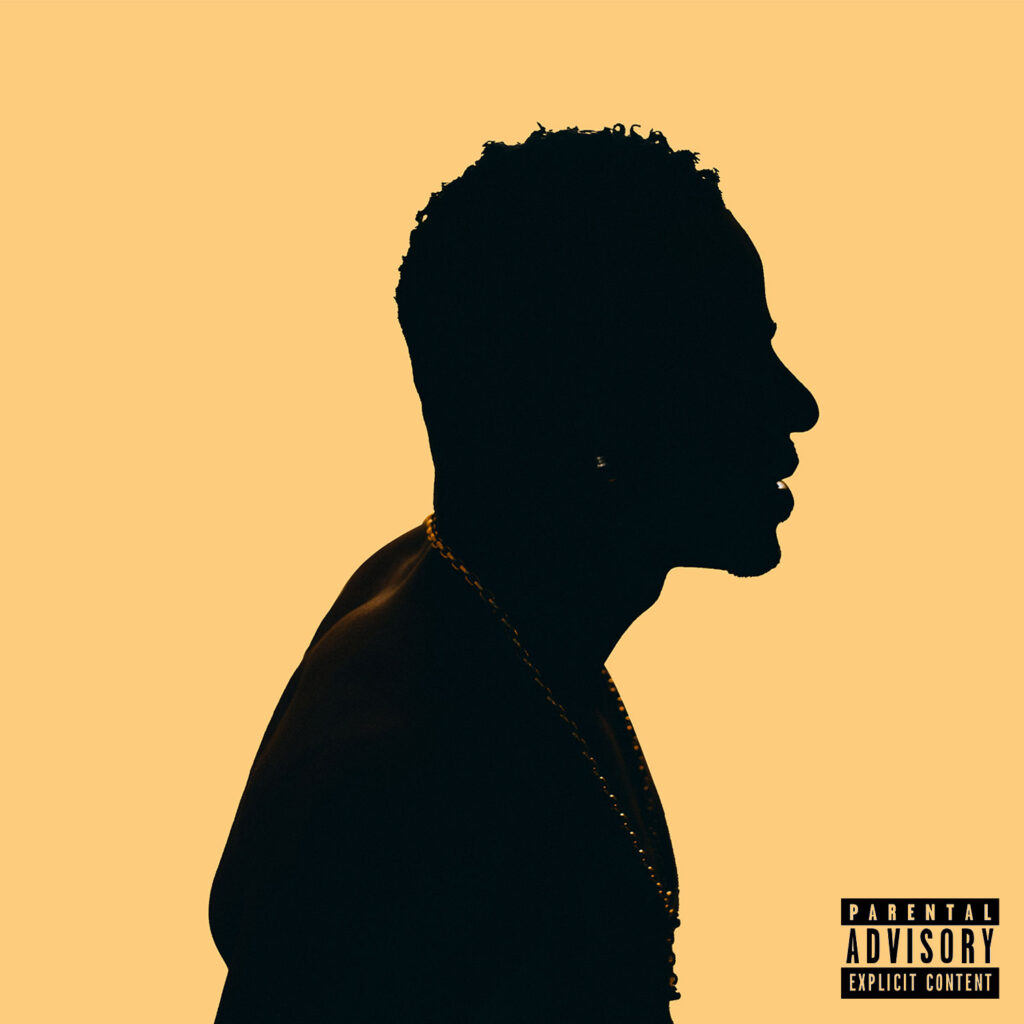 It's quite surprising that Eric Bellinger considered New Light his first true album after years of notable projects and singles. However, on this broad-ranging album, Bellinger sets a new standard for his discography in the future, acknowledging his turn-up past in return, giving growing depth through his current comfort zone. "Euphoric," featuring vocal support from Brandy, is that indeed, finding Bellinger sweet-talking his partner to plead his case. He recognizes the importance of his faith, highlighting it on the standout "Count My Blessings" with Kierra Sheard-Kelly and the lead single "Shine On The World." The Teedra Moses-assisted "Girls Like You" favors New Orleans bounce, contributing to the overall quality of this album. Bellinger told Rated R&B he wanted this record to prop him up as "the R&B singer of this culture [and] generation." New Light makes good on his confident promise and puts him in a league of his own. — Jakori
Listen: Apple Music | Spotify | Tidal
---
29. Leela James, See Me
Leela James' voice likens to an intoxicating fragrance. Its essence lingers in the atmosphere, wafting throughout the room as it settles comfortably by leaving a consoling yet enkindling experience. On See Me, James not only wants to be observed as she is from those close to her, but she also presents tracks that convey how she intends to regard herself: transparent, vulnerable and faithful. Ranging from '80s R&B-reminiscent dance jams ("You're The One") to dreamy, romantic slow grooves ("I Want You") and covering blues-induced numbers that touch on community issues ("So Far Away"), the objective to take the thriving genre to greater heights isn't lost. James doesn't have to demand to be seen, and her album makes it easy to see (and hear) her with a clear point of view. — Danielle
Listen: Apple Music | Spotify | Tidal
---
28. Stokley, Sankofa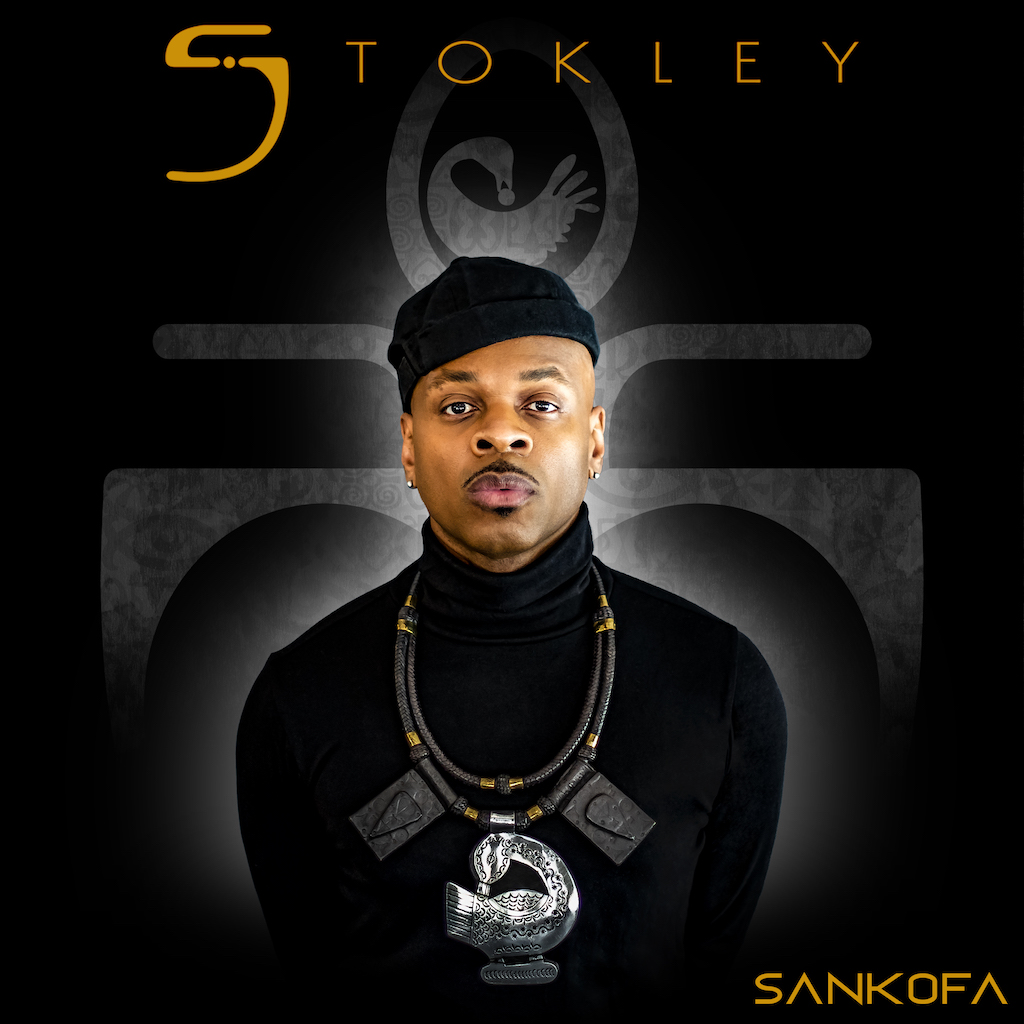 Stokley's sophomore set, Sankofa, absorbs old and new R&B with African instrumentation to create a captivating work of art from beginning to end. "Cafe" featuring Wale is a sensual mid-tempo colored with stunning harmonies, where Stokley uses a cup of coffee as a clean metaphor for lovemaking. On "Slip," Stokley reflects on a soured relationship defined by his woman's childish antics. The climatic "Rush" featuring H.E.R. is a highlight of Sankofa, wrapping their gorgeously fulfilling voices around a throbbing bassline for an orgasmic finish. For sure, Stokley progressed his sound this second time around, creating an eargasmic album that made a bright spot in 2021. — Jakori
Listen: Apple Music | Spotify | Tidal
---
27. Tinashe, 333
"You used to the same, so I gotta show I'm different," a declarative statement from Tinashe's "I Can See The Future." It's an assertion that proves how this master of all trades approaches each of her projects. 333 liberates Tinashe from one particular sound, dealing in more synth-pop and thumping trap finesse, as well as alt-R&B and uptempo confines she's thrived in on previous works. The Kaash Paige-assisted "Angels" paired the singers against a dark and ominous production where they sing about a bond between them and their lovers.
"The Chase" has a mid-tempo pop backbeat where Tinashe sings about never running behind someone though she wants that person. "Let Me Down Slowly" has a static electronic beat, where Tinashe seeks for an ex not to cause a commotion when she decides to exit the relationship. She uses the hip-hop-driven "It's a Wrap" featuring her blood brothers Quiet Child and KUDZAI to close not only a romantic connection but the album as well. Tinashe's capacity to issue two marveling yet diverse albums back to back speaks volumes about her artistry. — Jakori
Listen: Apple Music | Spotify | Tidal
---
26. Pink $weats, Pink Planet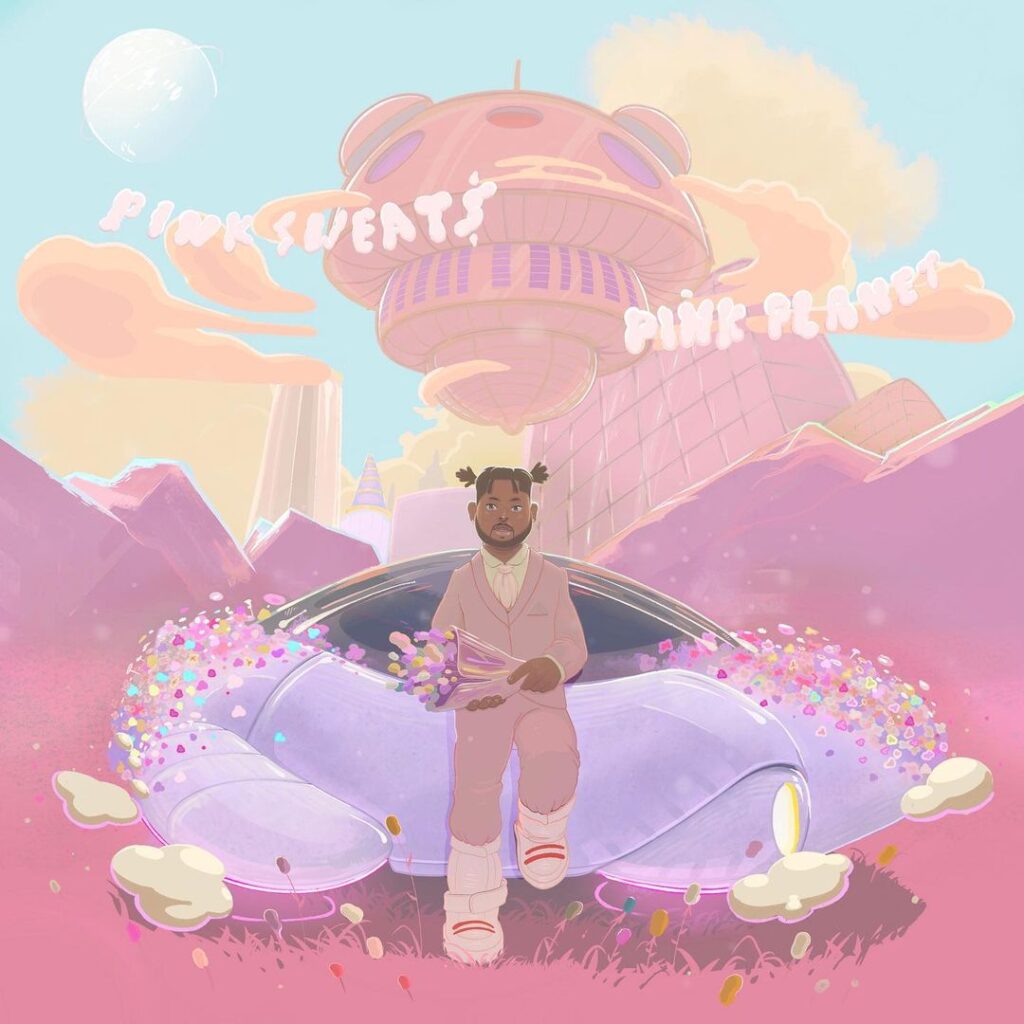 Take a trip into the universe of Pink Sweat$, where melodically simplistic songwriting controls the theme songs of his heartfelt world. The Philadelphia singer-songwriter handles a significant amount of his material in a delicate manner that allows vulnerability to beam through and gives listeners a serious case of the feels with each harmonic touch. Case in point: "Honesty." The guitar-backed ballad immediately tugs at buried emotions as Sweat$ reassures his reluctant lover that her truth is enough to be worthy of love. He continuously perpetuates this sought-after sentiment throughout PINK PLANET with acoustic and instrument-based settings that fall reminiscent of yesteryears' easy listening music genre. The tender and mellow levels briefly pick up towards the latter half of the album. "Give It To Me" and "Icy" rhythmically drift into a far-out space that'll uncontrollably prompt a mean two-step. When it comes to the ethos of Sweat$' premier album, love makes the PINK PLANET go round. — Danielle
Listen: Apple Music | Spotify | Tidal
---
25. Shelley FKA DRAM, Shelley FKA DRAM
When the artist formerly known as DRAM released "Cha Cha," the energetically Latin-infused track in 2015, we got a slight glimpse of what his artistry could evolve into. Gradually shining light on his shadowed singing abilities throughout the years allowed him to fully plunge forward into utilizing his voice for sole singing purposes. Shelley FKA DRAM predominantly wallows in a quiet storm-steeped alcove filled with a playful mix of soulful affection in the way that only he can uniquely execute.
With guest appearances from Summer Walker, H.E.R. and Erykah Badu, he joins forces with these women to create harmonious moods that can be felt throughout the album. He equally holds his own, especially on songs "Exposure" and "Cooking With Grease," confidently proving that he is dwelling comfortably in this newly presented space with intention. As his music has been synonymous with rhythmically exuberant bars, his first LP as Shelley and second overall presents a side that appears to be just as true to himself as his earlier work. — Danielle
Listen: Apple Music | Spotify | Tidal
---
24. KIRBY, Sis. He Wasn't the One
Memphis-born virtuoso KIRBY stunned with her debut album Sis. last year. The project not only showed off the singer's unique charm and reliability, but also her superb songwriting skills. The album's aptly-titled sequel, Sis. He Wasn't the One, does not disappoint either. KIRBY marries sounds of funk, Afrobeat and bonafide soul to create a captivating love letter to women who have been done dirty in relationships. This message shines through strongest on the album's narratives like "Boyz II Men" and the blunt, yet appropriately titled "Break Her Heart for Me." The song serves as the ultimate revenge tune for this decade's R&B audience. As an album with a strong lyrical foundation and an evergreen sound, KIRBY's Sis. He Wasn't the One should be set to keep music fans of all genres coming back for years to come. — Anders
Listen: Apple Music | Spotify | Tidal
---
23. serpentwithfeet, Deacon
Serpentwithfeet's Deacon brightens up his discography from the drear climate that defined his previous releases. His proud decision to connect with less predictable energy — one that is softer, lighter, and uncomplex — paid off in a benevolent way. In tune with his life path as a Black gay man and his innate religious beliefs, serpentwithfeet makes sure that they're one and the same on Deacon. He extracts attractive parts of a man's build to assist in his ministry.
"Derrick's Beard" flows like a spirit-moving hymn. He declares that his eyes are only on Black men on the hypnotic tune "Same Size Shoe." Serpentwithfeet gets a steady hand rhythm going on "Malik," a dedication to an Atlanta-based suitor that makes him quiver at the sight of their socks and sandals. "Heart Storm," featuring Nao, calls for severe chances of heavy love showers, taking it all in with a large umbrella and a dreamy-eyed smile. Rounding out Deacon with the clicky drummed "Fellowship" featuring Lil Silva and Sampha makes for the perfect benediction for a consistent and unexpected album. — Antwane
Listen: Apple Music | Spotify | Tidal
---
22. Nao, And Then Life Was Beautiful
Nao continues to broaden the self-proclaimed "wonky funk" sound on And Then Life Was Beautiful. Her latest installment highlights and celebrates the numerous facets of change, something we all are quite familiar with. To the tune of somber guitar strums and ardently dour strings, "Messy Love" honors the notion of setting boundaries in any relationship and realizing when to let those connections go. In the same vein of self-preservation, she recognizes the importance of pouring into herself on the gracefully reflective number "Burn Out."
Angelic harmonies boldly shape "Little Giants," where Nao navigates the emotions that come with finding out that someone isn't who they claim to be. Each track beholds important gems of self-realization and wisdom necessary for personal salvation. As life provides us with an array of lessons to learn, And Then Life Was Beautiful reminds us that doing the self-work is well worth the reward. Nao acknowledges that after unpleasant moments and situations settle, the beauty of life awaits us on the other side. — Danielle
Listen: Apple Music | Spotify | Tidal
---
21. Sevyn Streeter, Drunken Wordz Sober Thoughtz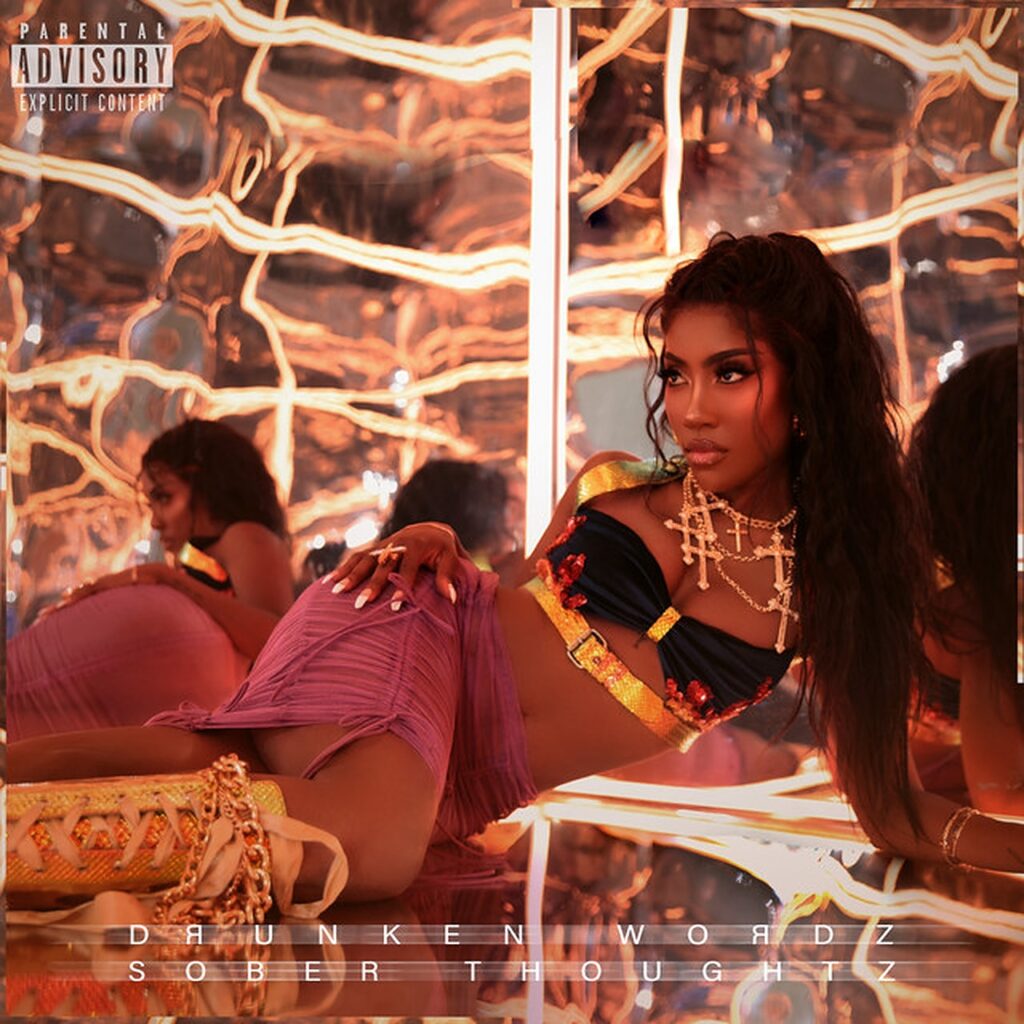 Sevyn Streeter has toted the phrase 'drunken wordz sober thoughtz' since 2018, shortly after the release of her debut album, Girl Disrupted. What built over the last three years is a series of R&B epics based on the most private thoughts Streeter would never soberly say to her lover. The result was her sophomore album, Drunken Wordz Sober Thoughtz, equipped with a darker tone yet keeps the same energy and vocal agility Streeter's fans keep coming back for. "Guilty" featuring Chris Brown and A$AP Ferg speaks of a relationship where each party has its own vices, and none of them seem to be one another.
On the D'Mile-produced "Taboo," the tone follows as Streeter sings about love too good to be true over an emotionally-drenched sample of Alexander O'Neal's "If You Were Here Tonight." Streeter also adds a layer of sensuality to the project on tracks like the Jeremih-assisted "Wet Dreamz." As a complete body of work, Drunken Wordz Sober Thoughtz takes die-hard fans on a ride through Streeter's most intimate fears and doubts about her relationships and attracts new ones along the way. — Anders
Listen: Apple Music | Spotify | Tidal
---
20. Anthony Hamilton, Love Is The New Black
Anthony Hamilton took an intentional approach when making his latest effort, Love Is The New Black. "I wanted it to represent Black love, Black power, [and] Black everything that's beautiful, while encouraging people to choose love as a priority as well," he told Rated R&B in an interview. On the Rick Ross-assisted "Real Love," produced by 9th Wonder, Hamilton advises anyone who finds true love to hold onto it. "Coming Home," produced by Jermaine Dupri, describes the anticipation of seeing your partner after being away from them.
Hamilton doesn't present love as a fairytale, though. "Threw It Away" and "You Made A Fool Of Me," both handled by Dupri, explore the end of a relationship. He processes the pain that comes from a lost love on "Pillows," while expressing remorse on "I'm Sorry." A noteworthy moment is his duet with Jennifer Hudson, "Superstar," which was originally performed by Delaney & Bonnie in 1969. It was later covered by the Carpenters and Luther Vandross. He dedicates the last few tracks to social justice anthems ("Mercy" and "Safe.") On Love Is The New Black, Anthony Hamilton proves that his stirring vocals will never go out of style. — Keithan
Listen: Apple Music | Spotify | Tidal
---
19. Joyce Wrice, Overgrown
Joyce Wrice made her name with a knack for drawing inspiration from a strain of retro mid-tempo R&B with a youthful spirit. Overgrown, the first full-length album from Rated R&B's Front + Center artist, sports how much she has evolved since her 2016 debut EP, Stay Around. This well-rendered LP found Wrice sharing different love experiences with a heavy hand from award-winning hitmaker D'Mile, who served as executive producer. Having a careful balance on the twists and turns of romance, Wrice best confirms her lessons learned on songs like the Lucky Daye-guested "Falling In Love," where she sings about going through the motions if only it is mutual. The guitar-leaning "Addicted" details the strong attraction for an ex Wrice can't erase from her mind. Then, with the hopeless "Losing," Wrice gets the wake-up call she's been in search of as it relates to an undeserving lover who can't win access to her time and affection. With no shortage of astonishing yet lean and confident vocals, relatable lyrics, and strong production choices, Wrice's Overgrown takes its rightful place as one of the best this year. — Jakori
Listen: Apple Music | Spotify | Tidal
---
18. Robin Thicke, On Earth, and in Heaven
It took Robin Thicke six years to find his groove again. He went through a public divorce, a career-crippling copyright infringement lawsuit, and devastating losses including his father Alan Thicke. Despite his challenges, Thicke managed to eclipse it all and reassert himself as an enduring figure in R&B with On Earth, and in Heaven. This breezy listen commences with Thicke allusively returning to his youth, casting his hopeful melodies on a "Lucky Star" that he innocently gazes upon in a bare sky of clean guitar pricks, delicate piano notes, and sweet trumpet playing. "Take Me Higher," a retooled Blurred Lines outtake, has Thicke collaborating with Pharrell again, modeling himself after Al Green in the stirring intro and KC and the Sunshine Band throughout its addictive funk duration.
The soul-barring affection of Motown heavyweights is paramount on a few of the earnest ballads and sonic curveballs, including the seductive, Spanish flamenco tune "Hola" and the doo-wop-influenced "Beautiful." For some tastes, On Earth, and in Heaven may be seen as a redemptive effort for a secure veteran. But for Thicke, as he mentioned to Rated R&B, it's much more profound, considering he declared that: "Comebacks don't start with the music, they start with the soul." — Antwane
Listen: Apple Music | Spotify | Tidal
---
17. Phabo, Soulquarius
Welcome to the Phabo show, an experience where listeners take part in a day in the life of the vision-driven singer-songwriter as he chronicles his admiration for women, his loved ones, and the varying degrees of his culture through image-sharp lyrics and fiercely memorable melodies. The album title Soulquarius is noticeably inspired by the beloved neo-soul and hip-hop collective, the Soulquarians, but interestingly, the album doesn't resemble their distinct sound in the slightest. Instead, the connection may possibly lie in where both entities somewhat serve as a reset in their respective musical class.
Phabo unleashes refreshing energy in the male R&B sector that hasn't exactly been exhibited since the early 2000s, contributing to a significant aspect of his appeal. As the first official song on the album, "Supermodel" comes in as a bold formal introduction that glows with the savoir-faire embodied by his predecessors. Contrarily, the pride and confidence are far from lost, as displayed on "@ Me" and "John Henry." One of the shining stars on the album is the criminally too short "Polaris." From the clever onomatopoeia of the phone ringing, backed by an arousing bass guitar, the productive elements create a steamy setting where Phabo doesn't have to be blunt or overt with his lyrics. By avoiding falling into the cookie cutter domain, Soulquarius is a much-needed alternative in the R&B field. — Danielle
Listen: Apple Music | Spotify | Tidal
---
16. JoJo, trying not to think about it
JoJo thoughtfully and adequately prescribed emotionally exhausted listeners a dose of confidence, support, and understanding on her capsule project, trying not to think about it. Given that JoJo is profusely vocal about her mental health journey, the terse material feels concerned and engaged in abetting any process made to become a more self-sufficient version of self. "B.I.D." is a caring shoulder that she graciously presents to an affected person who's desperately needing to relieve themselves of a heavy load.
On the ill-timed "Anxiety (Burlinda's Theme)," JoJo self-assigns the despondent character who lives within and often creeps out to cause unwanted disruption. Disillusionment makes the best use of JoJo's praised instrument on "Dissolve," produced by D'Mile. After discarding old linen following a recent detachment, the sad-hearted "Fresh New Sheets" makes it difficult for JoJo to fold the corners for someone new. Trying not to think about it is an important step in JoJo creating a new path after emerging from a dim view of clouded thoughts, and one that fans will continue to seek as inspiration to weather life's storms. — Antwane
Listen: Apple Music | Spotify | Tidal
---
15. Norelle, A Story About Love
Norelle's A Story About Love is based on a true story. For 27 minutes, she invites listeners into her world as she recounts her soul-searching journey. It opens with "Reset (Introspection)," a gut-wrenching realization that she once "went too low searching for love." It's also at that moment when she decided it was time to rebuild and reclaim who she is. In order to do this, she prioritizes self-love as the foundation of her existence ("A Letter To My Younger Self"). Understanding that she once lost herself in love, she empowers herself to set boundaries ("Is It Over?"). These boundaries are meaningless if she doesn't hold herself accountable to them ("Life Is But a Dream"). Of course, as she makes progress, her ex conveniently shows up ("Back Into You"). As she embarks on new love, she sets a premise that honesty is a requirement for both of them ("Deeper"). She concludes A Story About Love with "Planted," a beautiful ode to her current husband. Here, she sings about reaching the point where she can truly let her guard down and be vulnerable in a relationship. A Story About Love is like a self-help book packed with gems that anyone can benefit from. — Keithan
Listen: Apple Music | Spotify | Tidal
---
14. VanJess, Homegrown
VanJess' Homegrown can be considered a passion project. The sister duo told Rated R&B it was one that they had hoped to issue back in 2016 but went forward with their regarded debut album, Silk Canvas. Finally, this nine-track sampler arrived five years later, keeping the soulful and upbeat nature of their debut effort while paving a way to implore more of that classic R&B sound many fans adore to this day. "Come Over" is a perfect example of the progressive R&B wave they've contributed to in recent years. VanJess presses on, delving into electronic sultriness on "High & Dry," while the Phony Ppl-assisted "Caught Up" nods to timeless disco. Homegrown is a radiantly nostalgic collection of songs that embraces the old-school R&B grooves, bringing it forward in a uniformly natural and organic way for a duo as lovely as VanJess. — Jakori
Listen: Apple Music | Spotify | Tidal
---
13. Summer Walker, Still Over It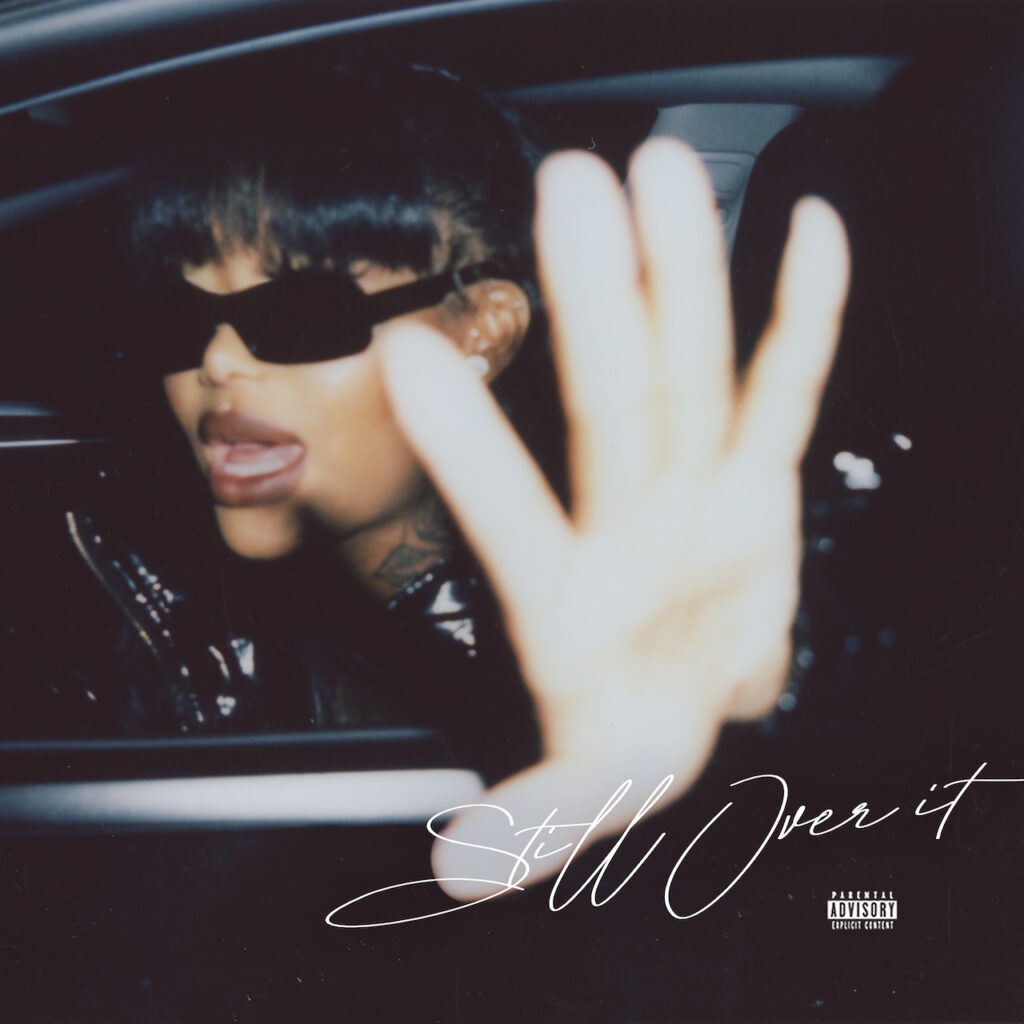 Summer Walker's Still Over It was by the events during her romance with producer and the father of her child, London on da Track. She retains the expressive quality and production of her proper debut album, Over It, while melding it with the sounds she implored on her first project, Last Day of Summer. Still Over It takes us through the motions of a relationship gone array and effectively ending. The stinging opener "Bitter," Walker sings about her frustration with her boyfriend at the time and the mother of his other children. "Unloyal" featuring Ari Lennox is laden with a smooth saxophone where the two contemporary R&B divas sing about not staying in a relationship with a man who's doing them dirty. "4th Baby Mama," another standout, is a somewhat cathartic moment for Walker, reflecting upon the last-straw encounters that lead to her calling it quits. Throughout all the songs in meticulously placed harmonies, Walker was able to show just how dynamic her voice is, making it an overall remarkable project. — Jakori
Listen: Apple Music | Spotify | Tidal
---
12. Snoh Aalegra, Temporary Highs in the Violet Skies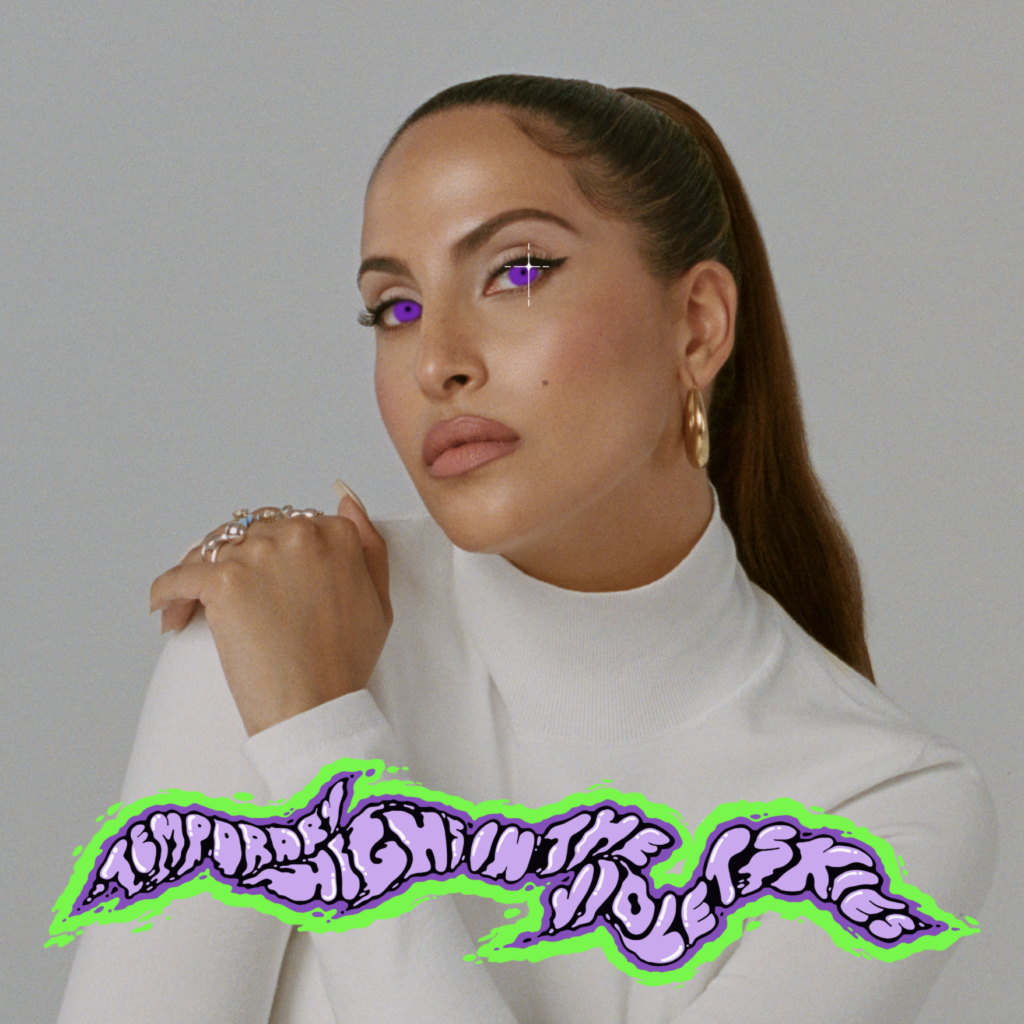 Since her rebirth in the early 2010s, Snoh Aalegra has been known for her ability to encapsulate sounds of the past and transcribe them for a young audience. With Temporary Highs in the Violet Skies, the subsequent LP to 2019's – Ugh, Those Feels Again, Aalegra calls on some of the brightest talents in modern-day music to bring her enduring sound up to speed. On tracks like The Neptunes-produced "In Your Eyes" and the somber "Save Yourself," the production is intricate and detailed down to the bass and snare. The 15-song set is also Aalegra's most upbeat, with tracks like "Neon Peach" featuring Tyler, the Creator, anchoring the project and driving its modern alt-R&B sound. Perhaps what Aalegra does best on her third album is depicting waning faith in her relationship. It's most apparent on the album's focus single, "Lost You," and is carried over to "Tangerine Dream," an intimate recollection of love that could have been. Aalegra's signature emotional weight and the addition of contemporary production make Temporary Highs in the Violet Skies a showstopper and Aalegra's most ear-catching work to date. — Anders
Listen: Apple Music | Spotify | Tidal
---
11. Lucky Daye, Table For Two
In February, R&B stunner Lucky Daye sat us down and gave us chills with Table For Two. He treats us to a seven-course tracklist featuring an all-star cast of today's most prolific women in R&B. As a duet project of sorts, Daye and his co-stars paint pictures of emotional tales of heartbreak and the lows and woes of dating. The narratives range from tearful on the YEBBA-assisted "How Much Can A Heart Take" to tense on tracks such as "On Read" featuring Tiana Major9, a tune with cinematic nodes about the devastating feeling of having your text messages ignored by a love interest. "Access Denied" with Ari Lennox is the project's centerpiece. Produced by Allen Ritter and Vinylz, the track is an ode to '70s R&B and focuses on fears of commitment in a relationship, steeped in a helping of added drama and romance. The EP, released ahead of Valentine's Day, provides a soundtrack to Daye's most emotional moments. It turns out to be one of his most expansive and visitable projects to date. — Anders
Listen: Apple Music | Spotify | Tidal
---
10. Jam & Lewis, Jam & Lewis, Vol. 1
Jimmy Jam & Terry Lewis have penned and produced tenaciously addictive hits for some of the biggest acts in the world. When you think Jam & Lewis, think Janet Jackson, Michael Jackson, Usher, Chaka Khan, plus a plethora of awards and accolades. It's no wonder the iconic duo's debut studio Jam & Lewis, Vol. 1, sounds like the ultimate nostalgic R&B reunification. It brings together classic and essential artists from Jam & Lewis' extensive catalog to perform new, original songs sprinkled with the production and pen genius the duo is recognized for.
Their signature sticky hooks can be found throughout the project, particularly on the soaring "Spinnin" featuring Mary J. Blige and the album's third single "Somewhat Loved (There You Go Breakin' My Heart)" featuring Mariah Carey. Moreover, Jam & Lewis maintains their ability to compose compelling downtempo R&B songs like "Happily Unhappy" featuring Toni Braxton and the overt "Maybe I've Changed (Or Did You)" featuring Heather Headley. Much more than a reunion album, Jam & Lewis, Vol. 1 proves the duo still can create iconic R&B music. With their first volume in the books, hopes are high to receive a sequel to the stellar album in the future. — Anders
Listen: Apple Music | Spotify | Tidal
---
9. Cleo Sol, Mother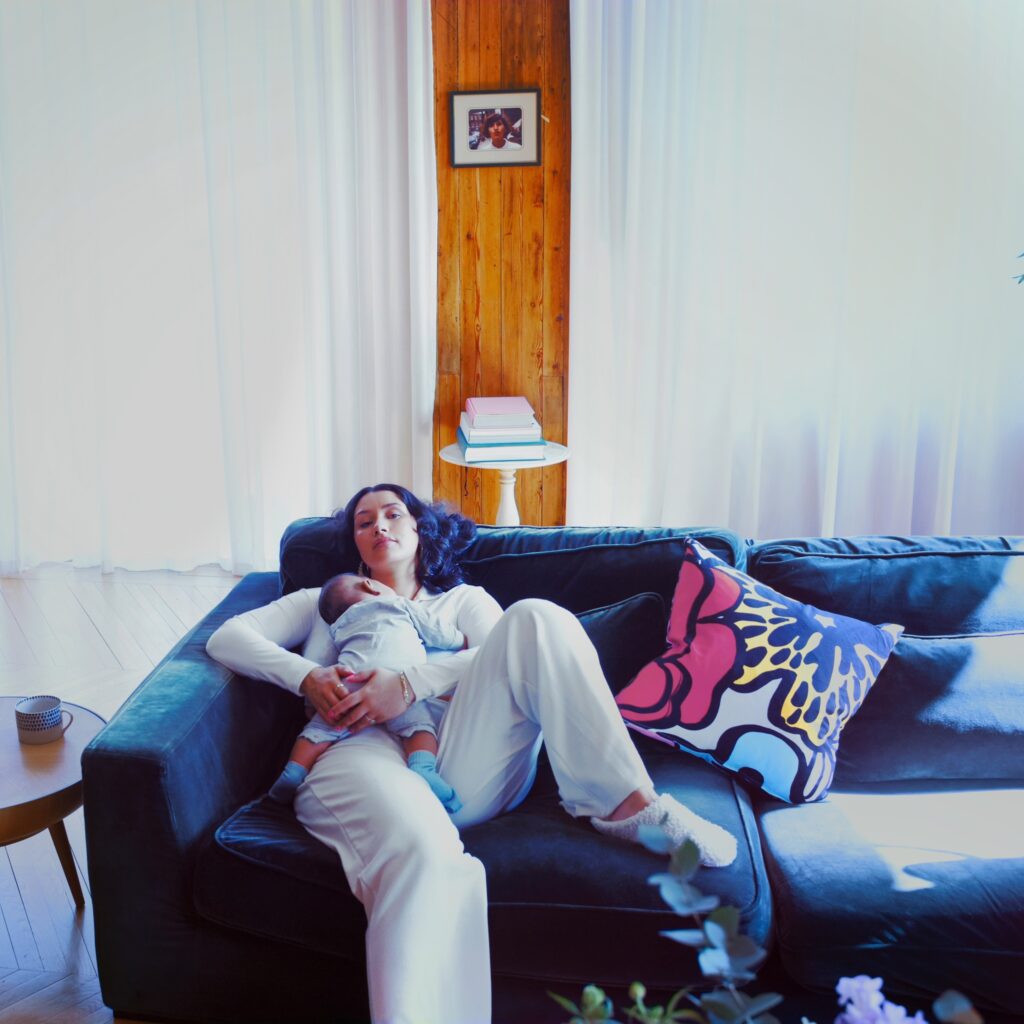 Hour-long albums rarely exist anymore. Like fresh air, Cleo Sol, an introspective singer-songwriter hailing from London, gently breezed in and revitalized this lost concept with her second solo album, Mother. The title refers to Sol's first brush with bearing a child. Sol guarded this follow-up to 2020's Rose in the Dark like her newborn baby, succeeding with keeping its precious intent blanketed in the protective arms of intimate collaborators, including Inflo, who produced the record entirely. Sol sets the stage for her vision of motherhood with the piano balladry of "Don't Let Me Fall," a rumination on growing up in an often unstable and abusive household. While this candid opener flashes back to a lifetime of emotions caused by a negligent mother, Sol recognizes that if she does not let go, she could lose access to those gifts of nurturing and love when she becomes a parent herself.
Thankfully that's not the case, as confirmed on "Heart Full of Love," a sparse guitar-laden paean to her small child for reconciling her purpose in life. Along the way, on "Don't Let It Go to Your Head," a flamenco-influenced caution, Sol challenges someone not to rush the process of being in love. Sol comes behind it with "23," a lithe heart-to-heart with this age of her mom, whose unplanned imperfections could have become Sol's existence. But, instead, it all became added determination for Sol to rise above what was expected due to her circumstances. Sometimes, things don't always go as planned. Sol had in mind to take a break following the release of her last solo effort (and likely her work with Sault). But, as she revealed, God had other plans or jokes as she called them for her music journey. It's satisfying to know that she followed his destiny and not her own. — Antwane
Listen: Apple Music | Spotify | Tidal
---
8. Durand Jones & The Indications, Private Space
Durand Jones & The Indications invite you into their Private Space with jouncing bass, mewling strings and welcome arms from the moment you press play. While this space may transport listeners back to the vintage spirit of the '70s, their genuine respect for the groups and bands that came before them gleams through on their third LP. Coagulating R&B, funk, disco and soul into a fantastic voyage impacted by retro influences, the band manages to naturally produce an album that lies in a musical realm that's equally exploratory as it is identifiable.
The opening track "Love Will Work It Out" is an inspiring opus that leads with a powerful statement reviewing the current affairs around us. The cinematic aura of the title track adds a melancholy juxtaposition to the album's predominantly lively character, while the sensually soothing nature of "More Than Ever" and the dance-induced piece "The Way That I Do" assist in healthily rounding out the numerous moods of the album. Private Space harps on companionship, unity and love; necessary ingredients they're confident will help ease the world from the seclusion many have been dealing with and into a union many are hoping to build. — Danielle
Listen: Apple Music | Spotify | Tidal
---
7. Silk Sonic, An Evening With Silk Sonic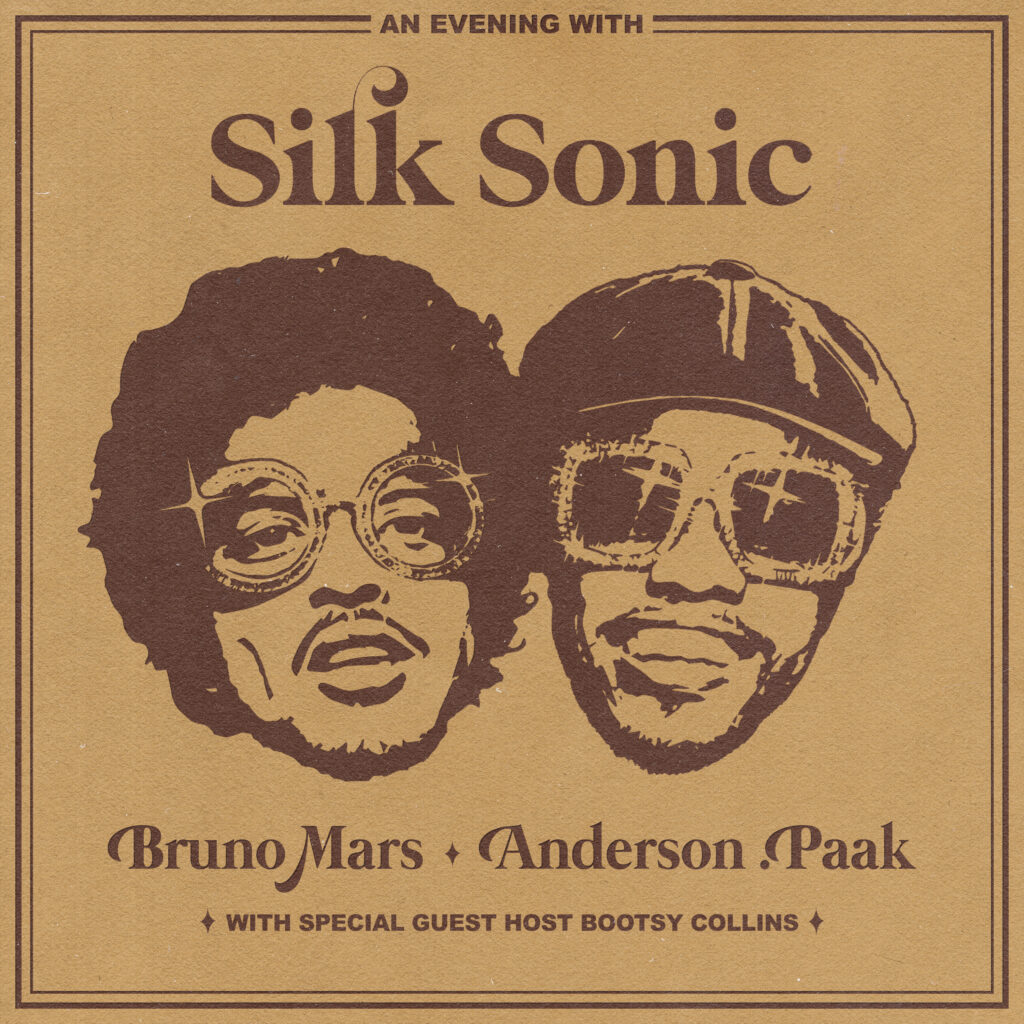 Silk Sonic, the duo composed of Anderson .Paak and Bruno Mars, wants everyone to have a good time, especially with the current state of the world. Their debut album, An Evening With Silk Sonic, is a nod to '70s funk and soul, an era that inspired them both. It's somewhat of a concept album arranged like an intimate live show. The legendary Bootsy Collins acts as master of ceremonies and makes multiple appearances throughout the set.

In essence, An Evening With Silk Sonic leans heavily into themes that bring joy. The Billboard Hot 100 chart-topper "Leave The Door Open" and the lush "After Last Night," which takes a page from Collins' "I'd Rather Be With You," were clearly made for the bedroom. "Fly As Me," and "777" are glistening funk numbers that are bound to get you to the nearest dancefloor. The lights grow dim for "Put On A Smile," a sad love song co-written by Babyface. Here, they get honest about the searing pain of a breakup. — Keithan
Listen: Apple Music | Spotify | Tidal
---
6. Dixson, DARLING
Atlanta phenom Dixson has been turning heads with his gracefully-eccentric, genre-bending production style for years now, working with the likes of Beyoncé, Chance the Rapper and others. So it's no surprise his sophomore effort, DARLING, has been deemed a fan-favorite R&B project of 2021. With effortless nodes of funk, gospel and classic influences, the EP is a seven-track love letter to women, featuring dedicated pages of support and admiration. Dixson best showcases this on the opening title track, a drum-heavy inspiration node where he sings, "So keep your head to the sky, sugar / you can do whatever you want / you already won my heart, lil' darling." The message also spreads to "KREAM," where the lauded producer praises women's sexuality in a tribute to the Wu-Tang song "C.R.E.A.M." Now standing at the height of his career thus, there's no telling where Dixson will take us next. — Anders
Listen: Apple Music | Spotify | Tidal
---
5. H.E.R., Back of My Mind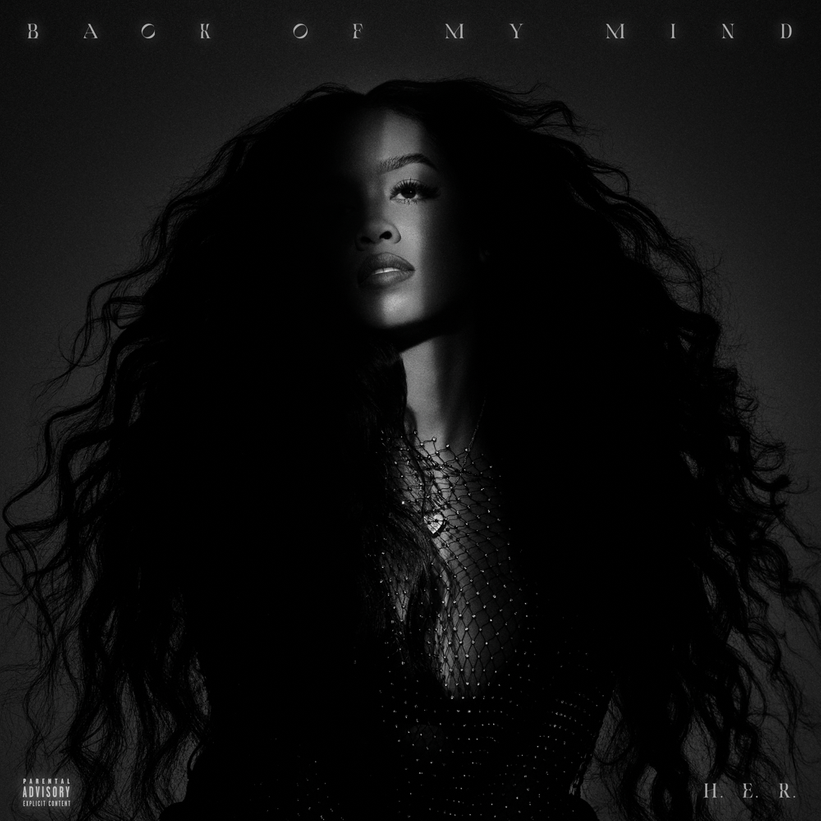 When H.E.R. first surfaced in 2016 with H.E.R., Vol. 1, there was practically no information available about her identity. Instead of selling a personality to gain fans, she intentionally made it all about her music. It's why she didn't show her face on her first two EPs, which were repackaged as a compilation project. The journey to her debut album, Back of My Mind, was slow and steady, yet very impressive. She gained 13 Grammy nominations (and won 4 of them), launched her own R&B festival in partnership with Live Nation, earned multiple RIAA certifications, performed at the Super Bowl, performed on Saturday Night Live (SNL), scored her first Oscar win and the list goes on.
On Back of My Mind, H.E.R. unpacks her innermost thoughts across 21 tracks. Opening with "We Made It," the Vallejo, California, native makes a toast to her accomplishments thus far in her career. The lively instrumentation makes it a top contender for a new-age stadium anthem. From there, H.E.R. dives deeper into her personal experiences, mostly unraveling the complexities of her love life.
On "Damage," the album's standout that samples Herb Alpert's "Making Love In The Rain," H.E.R. pleads for her lover to handle her fragile heart with care. The Lauryn Hill-influenced "Cheat Code" and acoustic-driven "Mean It" find H.E.R. trying to process her unfaithful partner. She comes to terms with a lost love on "For Anyone" and "Hold On," and reaches her breaking point on "Exhausted." She takes accountability for her ways and asks for grace on "Hard To Love" as she sorts out her personal baggage.
It's clear that H.E.R. doesn't want to be boxed in as an artist. "Find A Way," a melodic rap bop featuring Lil Baby, is a testament to staying focused on her career despite what haters may say. Meanwhile, "Bloody Waters" is a socially conscious anthem that sounds like it was recorded at Motown's Hitsville U.S.A in the early '70s. Though some may frown at the album's length, you can't rush art. At its core, Back of My Mind is a conscientiously crafted album that finds H.E.R. sorting through her range of emotions. It's easily one of the most dynamic debut projects of the year. — Keithan
Listen: Apple Music | Spotify | Tidal
---
4. Leon Bridges, Gold-Diggers Sound
Leon Bridges mastered the art of soulful renaissance fare on his first two albums, swooning listeners with his archetypal sound and heartfelt lyricism. On his latest album, Gold-Diggers Sound, the Grammy winner broadens his reach with hints of trap, jazz and moody alternative R&B. With the help of frequent collaborator and go-to producer Ricky Reed, the two fabricate a world where old and new sounds collide. Tracks like "Steam" and "Don't Worry" featuring Ink provide an Afro-Americana sound that Bridges is known for over progressive breakbeats.
Still, Bridge's emotional stamina cuts like a knife through the mix of decade-spanning sounds. It's prevalent on cuts like the overtly anguishing "Why Don't You Touch Me" or on the Terrace Martin-assisted "Sweeter," carrying the borderline-spiritual essence of early Bridges tracks like the platinum "River." On the haunting "Blue Mesas," Bridges is transparent about his deepest fears of being a figure in the music industry over a spectral cello harmony, making for some of his most intimate work to date. The singer-songwriter's end result is a record that feels emotionally still in time, maintaining the stature of the old world, reminding the new that love, pain, anger, and longing have not changed. — Anders
Listen: Apple Music | Spotify | Tidal
---
3. Gallant, Neptune
Think of Gallant as a planet — Neptune, that is. His lyrics are, in many cases, as bleak and cheerless as its blue exterior. His voice, satiny and agile, occupies orbit farthest in the stratosphere. The production choices on this brief set are brilliantly chilling, playing to the frigid strength of the icy sphere. Based on past accident-prone songs such as "Sharpest Edges" and "Shotgun," Gallant deserves credit for his remarkable healing factor.
Gallant suffers more noticeable "Scars" on this Stint production of feathery Miami bass and elusive violin strings. His fresh scrapes come from the naive, unsuspecting signs of his woman turning the corner on their love for someone new. Gallant pours himself into relieving "Julie," a now nomadic lover who is still affected by the hurt he caused. The most exciting aspect of this seducing jam is its retro-styling production, stirring the tenor's cries in Black and psychedelic soul.
The opener, "Comeback," is made plain that it's a strong idolization for Usher and his prime albums of the 2000s, as Gallant petitions for the return of a distant partner beneath an urban beat of floating guitar lines and programmed drums. Compared to the EP's beginning, "Relapse," the end track consists of slower, moodier vocals and melancholic production and lyrics tied to a lover's weakness for misgivings that result in unnecessary conflicts and resentment. Challenging himself to collaborate more, Gallant leaned on Brandy, Arin Ray, and VanJess to step in as valuable co-headliners.
Most superior of all is the perilous tale of fame and love, "Dynamite," that involves supportive sonorous notes from the Vocal Bible. "Chemical Romance," a compound of chest-beating percussion, and his thoughtful falsetto, attest to his prowess of writing an exquisite modern R&B song that resonates with listeners unfazed by romantic clichés.
Unlike some of his contemporaries, Gallant has refuted the idea of repackaging such a seamless piece of art for a new wave of streams. Neptune is worth repeated listens just the way it is; short and sweet. — Antwane
Listen: Apple Music | Spotify | Tidal
---
2. The Shindellas, Hits That Stick Like Grits
One popular topic in music discussions is the lack of groups in today's climate. Nashville-based trio The Shindellas — Kasi, Stacy and Tam —are here to serve fans who are starving for a resurgence. Their delicious debut album, Hits That Stick Like Grits, is slow-cooked to perfection. There aren't too many cooks in the kitchen. Hitmakers Chuck Harmony and Claude Kelly, together known as Louis York, are the sole co-writers and co-producers on this set. The 60-minute LP, which is about the same time it takes to properly make stone-ground grits, is filled with tunes that nourish the soul.
The gospel adjacent "Money" is met with a commanding organ peppered with thunderous tambourine strikes and spirited handclaps. Here, they shield themselves from avaricious people who put the almighty dollar above all. "Everyone's out for the green / When love is all that we need," they sing on the bridge. "Fear Has No Place" is a confidence-boosting mantra to shake off self-doubts and stand in your truth. Empowerment is the connective tissue of this album.
The angelic "Lullaby" and tear-jerking "Posters" are beautiful reminders to love every fiber of yourself, while "Happy to See You" prompts you to look within to find happiness. They make room to explore relationships, too. Songs like "Volcano Love" and "Paradise" bask in love's sweetness, while "Feeling the Pain" and "When You're Lonely" are more confrontational. If you're looking for a no-fillers album loaded with powerhouse vocals, impeccable production and meaningful lyrics, then press play on Hits That Stick Like Grits. — Keithan
Listen: Apple Music | Spotify | Tidal
---
1. Jazmine Sullivan, Heaux Tales
Jazmine Sullivan never hesitated to be an authentic voice to empower Black women, even at the baneful expense of her troubled confessions. Despite all of the inward cleansing that may come with presenting truth through art, Sullivan decided to hold back from writing from a first-person perspective on Heaux Tales. Instead, she transferred the storytelling power to other Black women within her village. Presented as a project, Heaux Tales is remarkably cohesive, given the five tales, as she calls them, offer immediate context for the surrounding tracks.
Specifically, "Antoinette's Tale," commentary on self-absorbed manhood fixated by women's personal sexual power, is triggered by "Bodies (Intro)," a negligent episode that involves its reckless protagonist waking up from another sauced night of random sex and multiple drinks. Led by "Rashida's Tale," the fourth pause and a play by play of reversed infidelity, "Lost One," the project's lead-off, evens the score with unfaithfulness, causing its engineer of pain to be closely felt through the tear-strained vocals of Sullivan clothed in a dry guitar and parched piano notes. The project's runaway hit, "Pick Up Your Feelings," checked many success boxes for Sullivan, including her first leaders on R&B radio and Billboard charts and second gold-certified single of her career. It also stamped Sullivan's inaugural adoption of shopped tracks, respectively, from in-demand female duo Nova Wav.
Plucking from the well-watered garden of women in R&B today, Ari Lennox and H.E.R. make a guest appearance Heaux Tales, starring on the tracks "On It" and "Girl Like You." Lennox and Sullivan share an interest in well-endowed Black kings, laying out how they expect these men to keep them wringing wet. Mischiefs infect Sullivan's and H.E.R.'s innocent minds on their duet bedded in bass and guitar lines, inadvertently pointing them in a promiscuous direction, one groomed in self disdain and desolation.
Living through this pandemic recession has caused many to rethink how to obtain better financial security for themselves, especially since employment may or may not be an option. In "The Other Side," an easy street of acrobatic riffs and euphonious runs, Sullivan envisions executing lifelong ambitions and all-around good living through the investments of a generous man. With each project, Sullivan brings herself back to the fore and establishes new connections based on timely and unpleasant subjects she and so many people, particularly Black women, identify with and confront on an everyday basis. Heaux Tales is no different, if not better. — Antwane
Listen: Apple Music | Spotify | Tidal
---
Honorable Mention: Alicia Keys, KEYS
"It is an invitation for all of us to show up to ourselves and not hold back any part of ourselves," Alicia Keys told Rated R&B about her irresistible eighth album, KEYS, which released on Dec. 10. KEYS is packaged as a double-disc album: Originals and Unlocked. The Originals side leans heavily on the 15x Grammy winner's signature sound. The compositions are stripped-down and piano-focused. The melancholic jazz number "Is It Insane (Originals)" takes a page from her Diary era. "Dead End Road," doused in soul and gospel elements, provides hope to anyone going through hardship. "When you're living right, but it's going wrong / We'll try / Try to make it," she sings. The delicate "Daffodils" sends another beautiful message of optimism.
The Unlocked side, co-produced by Mike WiLL Made-It, transports songs from the Originals into another dimension. Most of the tracks from the Originals are sampled, proving that Keys can make music that exists in multiple soundscapes. The Khalid and Lucky Daye-assisted "Come For Me" is one of the highlights of Unlocked. Listening to KEYS is like experiencing the best of both worlds. — Keithan
Listen: Apple Music | Spotify | Tidal
---
Follow Rated R&B's editorial team on Twitter
Keithan — @IamKeithan
Antwane — @iam_antwane
Danielle — @DaniBKnowing_
Anders — @andersdotcom
Jakori — @jakoribJ