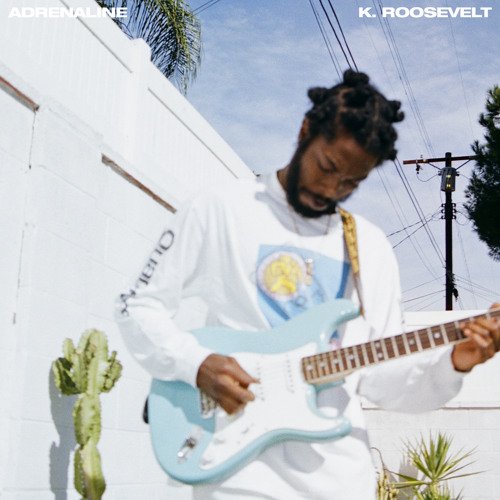 With the ink now dry on his new Def Jam deal, K. Roosevelt is already getting to work. The Los Angeles native has released a brand new song titled "Adrenaline," off his debut self-titled EP, due July 27.
Supported by outmoded synths and artful bassline, the R&B newcomer recalls fond moments and precious memories of a special gal. "Used to say she'd cut me loose / If I played you like a fool," he coos on the peculiar number. "Either way I'll come with you / Understand me, comprehend it / I just want to know the truth."
Roosevelt also premiered the video for "Adrenaline," which was directed by Sean Brown. The retro-themed video finds Roosevelt playing a blue electric guitar outside of a West Coast-styled home. He later joins friends at the poolside for laughs and vibes.
On July 20, Roosevelt will continue the EP rollout with "Blinding My Way," the second single. He will premiere its accompanying visual, too.
Before signing to Def Jam, Roosevelt received artist nurturing from producer Hit-Boy under his Hits Since '87 label.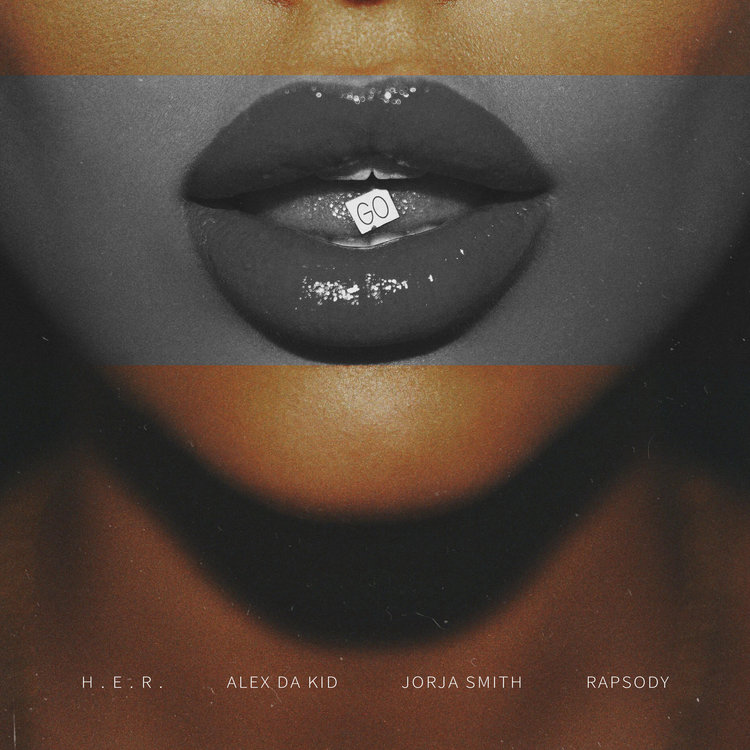 Alex Da Kid's "Go" gets revamped. The Emmy and Grammy-winning producer has released a "2.0" version that features sultry vocals from Jorja Smith. Leaving the warm sounds of H.E.R. and beast mode rap stylings of Rapsody alone, Smith flawlessly inserts her calm voice on the third verse.
"I know I owe it to you / To speak the same way, I hate drinking," she sings in a slow and deliberate tone. "It all pours out when I'm on my own / Dangerous alone, can you just take me home."
The updated version comes from a joint deal Alex Da Kid sparked with IBM and Spotify. The original recording of "Go" hit online in mid-May and has gained a lot of attention for London-based producer Alex Da Kid.
Listen to "Go 2.0" below.
The Internet is back with a wave of new music. The Grammy-nominated band has released two new songs — "Come Over" and "La Di Da."
Similar to an Ike and Tina Turner-esque song, "La Di Da" hears Syd leading the funk-inspired groove as star guitarist Steve Lacy inserts his frigid vocals during the hypnotic chorus.
"I'm draped in designer, wage with the lineup / Face it, I'm out of your league," sings Syd on the dismissive track. "No, I'm right beside you, talk, I ain't try'na / Get back, I'm rollin' away."
"Come Over," which has an accompanying visual, expounds on someone who leaves their lover on read receipt after initiating a late night visit.
Syd commented on the driving force behind the song. "There's a girl in L.A. That's my homegirl. But she be acting like she don't want me to come over sometimes and I be like, 'Damn,'" she said to Genius.
"La Di Da" and "Come Over" will be featured on The Internet's fourth album Hive Mind, a follow-up to 2015's Ego Death. The band's new album will be released on July 20.
Matt Martians, The Internet's producer, coined the album title. "If you google what 'hive mind' means, it's basically a collective ego, a collective mind," he said on Sway in the Morning. "You know, when people are together they have a collective mindset. And I think when we're together we all have a common goal, and we move in the same direction."
Listen to The Internet's new music below.
"La Di Da"
"Come Over"