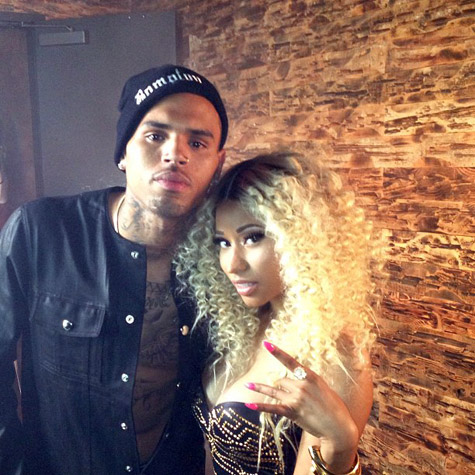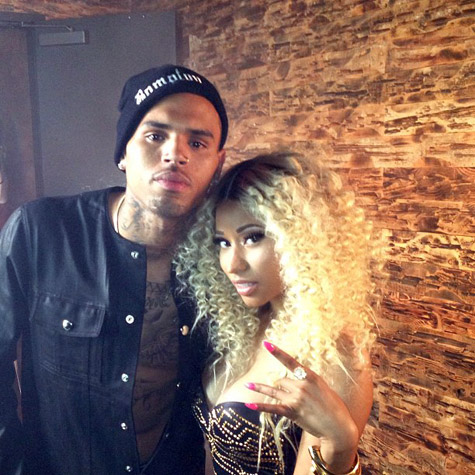 Chris Brown's new single "Love More" featuring Nicki Minaj will receive video treatment. Yesterday (Aug. 2), the R&B megastar started filming the official video with Ms. Minaj in Los Angeles.
Making her grand entrance in her Maybach with SB the reigning rap diva came on set in style, mixing and matching a studded Versace bikini with a black skirt from her very own collection.
Brown, being the creative genius behind the video as well as the leading star, he had his hands full. However, the "Fortune" singer enjoyed every moment of shooting.
"Today is the first time since 'run it' I've been mesmerized and at the same time nervous. Lets see if I can bring the old me back. Thank you," tweeted the R&B/pop superstar.
No club track would be complete without a nightclub scene and sexy ladies in attendance. More shots will be added as well to the single's visuals.
The Queens native shared a few photos with her army of Barbz on Instagram. "Had a great time on the #LoveMore vid set w/CB," she said.
"Love More" serves as the third single from Chris' forthcoming album "X," which debuted at No. 28 on Billboard Hot 100 this week.
Take a look at the photos from the video shoot.
( Source: RapUp )
(Photos via Instagram / Splash News / INF Photo)