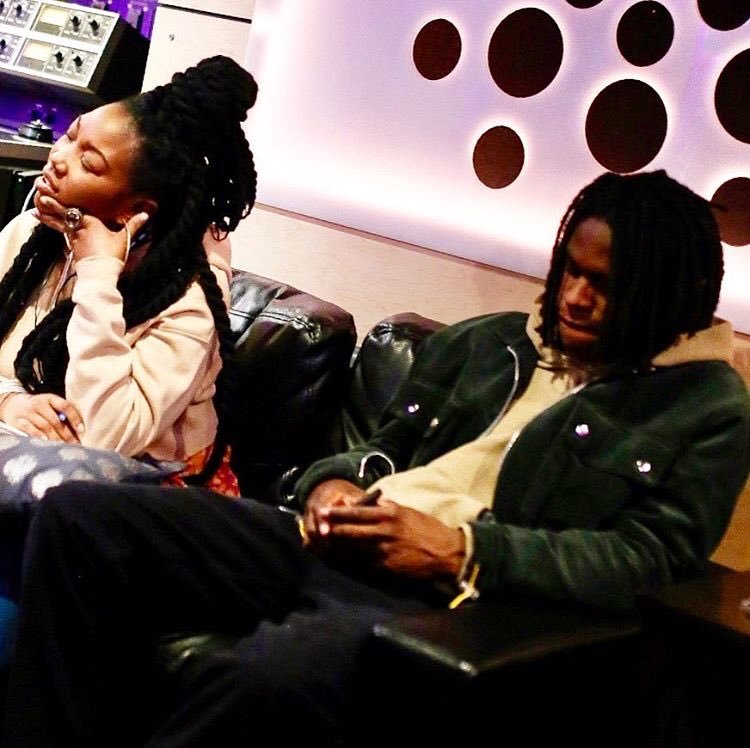 Could producer Darhyl "DJ" Camper be the mastermind behind a Brandy and Daniel Caesar duet? According to Instagram, yes. The newly married musician shared studio moments on Thursday (April 19) as he had "revival" with "The Vocal Bible" and "Get You" crooner.
We haven't heard much solo music from Brandy besides "Beggin and Pleading" and 2012's Two Eleven, which deserved much more. Back in 2015, Camper revealed he and Brandy were working on a five-track EP. "It's something refreshing. I'm not putting Brandy in the club. You won't hear Brandy in the strip club or in elements like that," said Camper. "When you think of Brandy now, think of stadium status or arenas. Think of like the movie 300 with the Romans. It's going to be big and classic. That's what I'm having her around this time around. If you think Coldplay is big, watch what Brandy does."
As the new kid on the block, Caesar is enjoying his stroll around the music business. He recently released the music video for "Best Part" featuring H.E.R. and even charted on Billboard's Hot 100 chart with his single "Get You" featuring Kali Uchis.
We can't wait to hear more about this collaboration from this musical trinity.
Traci Braxton enlists her sisters Toni Braxton, Towanda Braxton and Trina Braxton for her new song titled "Broken Things."
On the heartfelt tune, which was originally teased on Braxton Family Values in 2016, the sisters sing about putting their pride aside to end the "cold war" that's going on between them. "Who can fix these broken things? / Who can put us back together now that we're undone?" they sing.
Last month, Toni released her first album in eight years, Sex & Cigarettes, which included her hit single "Long As I Live." Meanwhile, Traci is gearing up to release her sophomore album later this year, which will feature "Broken Things." The album will follow her 2014 project Crash and Burn. 
Listen to "Broken Things" below.
Beyoncé continues schoolin' life. After saluting historical black marching bands during her history-making Coachella performance on Saturday, the mother-of-three has extended her BeyGOOD Initiative's Homecoming Scholars Award program (previously named Formation Scholars Award program) for a second year.
The program will award $25,000 to one student from Historically Black Universities and Colleges: Xavier University, Wilberforce University, Tuskegee University and Bethune-Cookman University for the 2018-2019 school year.
Ivy McGregor, Director of Philanthropy and Corporate Relations at Parkwood Entertainment, which houses BeyGOOD, shared, "We salute the rich legacy of Historically Black Colleges and Universities. "We honor all institutions of higher learning for maintaining culture and creating environments for optimal learning which expands dreams and the seas of possibilities for students."
Beyoncé launched the scholarship program in April 2017 to celebrate the one-year anniversary of 2016's Lemonade, her second visual album. This year's award program is open to all qualifying students at the four universities. The attached disciplines will include literature, creative arts, African-American studies, science, education, business, communications, social sciences, computer science and engineering. All applicants must maintain a 3.5 GPA or above. The universities will determine the finalists and winners, with receivers announced this summer.