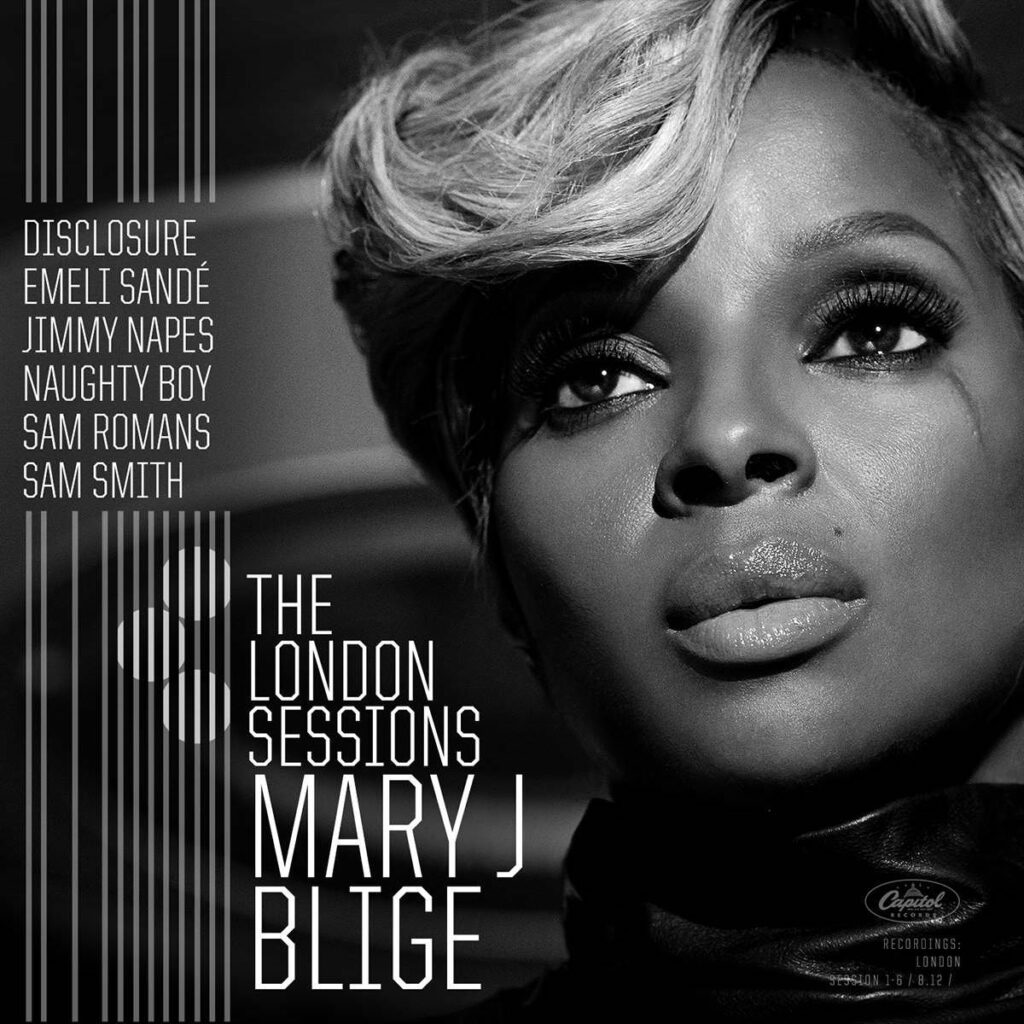 Mary J. Blige will release her 13th studio album The London Sessions on December 2. The Queen of Hip-Hop Soul fled to London this summer to soak up the music scene after the massive response to her club remix of Disclosure's "F For You" last January.
The R&B siren enlisted the UK's brightest stars including Sam Smith, Disclosure, Sam Romans, Emeli Sandé, Naughty Boy and Eg White, among others to help write and produce the 12-track set. The project was written and recorded in three weeks while living overseas.
The idea of recording an entire album that mirrored the London culture was not that unusual for the singer-songwriter. Blige probably has one of the most diverse discography among her peers and contemporaries. From collaborating with Elton John and U2 to Sting and Barbara Streisand, she is not afraid to step outside of her comfort zone as an artist.
However, some of Blige's fans have issues adjusting to her evolved musical taste. As early as 1999's Mary album, Blige's followers have rattled the fence with accepting music out of the hip-hop soul norm.
Although The London Sessions still has Blige's DNA embedded in each song, the album's title and direction may still have fans skeptical about accepting the new sound.
Therefore, we would like to share four reasons on why it is safe to trust Blige as an artist and buy her new album.
1. She's musically reborn
It is almost inevitable that a true artist does not lose his or her mojo when they've released multiple albums over the years. Blige has two hiccup albums to her credit — 2009's Stronger With Each Tear and 2011's My Life II: The Journey Continues (Act 1).
What's The 411? The State Of Mary J. Blige's Music And Steps To Improve Substance
The direction and sound of those projects didn't feel authentic as the present London Sessions album. In recent interviews, the "Next Level" singer has cited the lack of artistic freedom as contributing factors to the flaws in her last two projects. However, while recording the new album, she regained that musical independence. The liberation of singing the new music is a feeling that she hasn't felt since she cut her debut album What's the 411? .
The new-found inspiration has led to Blige to sign with Capitol Records. In turn, it has allowed her to sing and write the type of songs she wants and not feel forced to stick in a sound that she's outgrown.