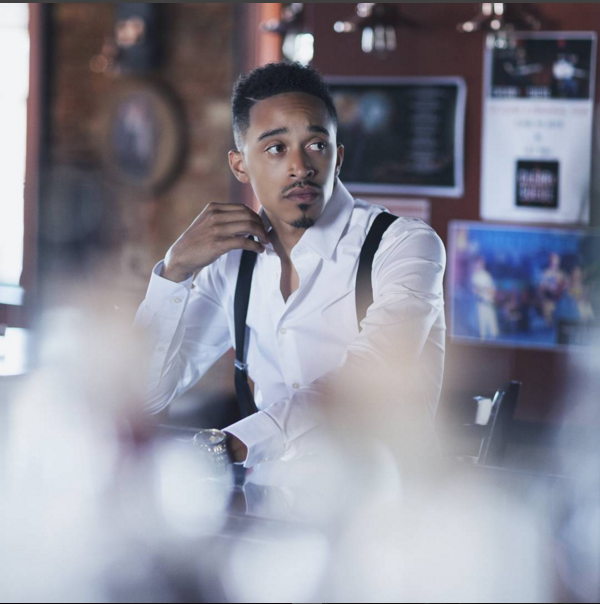 October London's soulful voice will command the attention of any bystander nearby. His talent has attracted two influential people in the music industry: rapper Snoop Dogg and producer Jazze Pha. In fact, he is signed to their record label Cadillac Music.
Before securing a deal, London spent time developing his own brand as an artist. He was previously known as Sam London. However, he decided to change his stage name to stand out among his peers.
"I changed my name because I wanted my own lane," London tells Rated R&B over a phone conversation. "Before it was Sam London because my middle name is Samuel but then there was Sam Smith, Sam Hunt, etc. There were too many Sam's, so I wanted to change my name to October. My birthday is in October."
For those who have been supporting him since is Sam London days, he is still the same guy but more focused.
"Sam was frustrated with how everything was going and October is totally different today because he is more patient. He's hardworking and ready for the world," he says.
Hardworking is an understatement for London. Last fall, he released his debut EP Color Blind: Love. The EP is the first of three installments of his Color Blind series.
"We didn't want to give everybody that many songs all at once; that would kind of be overwhelming," he says. "You're going to get the next two parts very soon."
In an exclusive interview with Rated R&B, London dishes on his new music, how he met Snoop Dogg and Jazze Pha, fatherhood and more.
RATED R&B: You've been working very closely with legendary rapper Snoop Dogg and producer Jazze Pha. How did you all link up?
OCTOBER LONDON: I know Snoop Dogg through Jazze Pha. I met Jazze Pha through a friend of a friend. Just to make a long story short, my friend knew somebody who knew him and pretty much gave me his number and was like "good luck with everything." I'm thinking to myself, "Okay, well this guy isn't going to answer his phone because he's a celebrity and he doesn't know who I am." But he did [answer] and I said, "It's October London, I know you don't know me but I have some songs for Future that I would like you to check out." He sent me his email address. I hurried up and rushed back to the studio, sent him the songs for Future and he loved them. He asked for more music and I sent him more — different genres since I do all genres of music. I sent him country, pop, reggae. He loved them. We ended up talking. He ended up calling me back at 1 o'clock in the morning. We talked about an hour and a half. We talked about the music. He said he had somebody who could take me further than he could and just give him some time. Then the night before the Super Bowl [2016], Snoop Dogg called me and said he was a big fan of mine. He loved the music and wanted me to fly to LA. I flew down in March and knocked out the Color Blind album in four days.
Working with Snoop Dogg and Jazze Pha, is there anything you learned about yourself?
I learned a lot from Snoop. The main thing I learned was to be myself and continue to be myself because that's the only way I'm going to stay happy. If I'm doing something somebody else wants to do, why do that? Snoop is teaching me to stay humble and true to myself and do the music I want to do.
Color Blind: Love is available now. Can you tell us about the project and the meaning behind the title?
I wanted to do this album to pay homage to the old school artists that I grew up on like Al Green, Teddy Pendergrass, Marvin Gaye, The O'Jays — people like that. It's just a plethora of old school sounds and old school vibes. I wrote and co-produced the whole thing. I did 23 songs. You guys are actually going to get 23 songs off Color Blind. The first part is seven songs.
What's your most personal song on the EP?
It would probably be "Black Man in America" and "Color Blind." Both of those are the two most personal because "Color Blind" is all about minding your own damn business and letting people be as human beings. "Black Man in America" is just telling a story of what's going on today in the world. I think that they're both really important and personal.
You're a new father. How has that experience been for you so far?
I just had a baby boy. It's crazy now. Fatherhood is good so far. He's almost two months old and a joy to be around. He gives me good vibes.
What would you like to accomplish this year?
I want to act more — I want to get into more TV shows. I also want to put out two albums of different genres.
Follow October London on Twitter/Instagram @OctoberTheKing. Stream Color Blind: Love on Soundcloud.