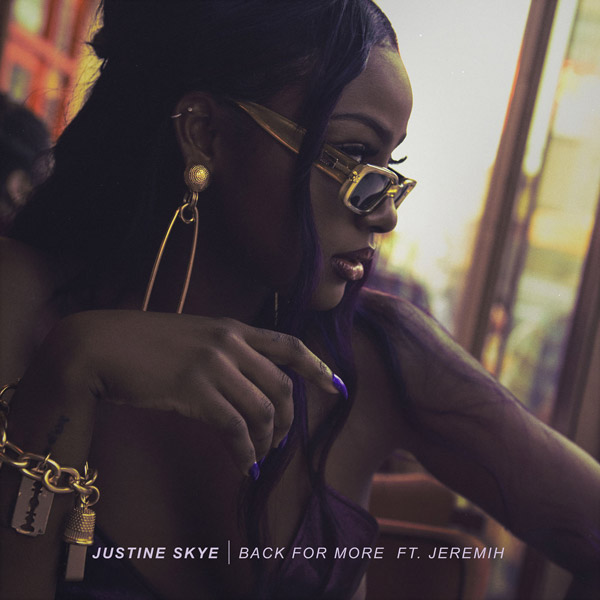 Justine Skye is giving us major summer vibes on her latest musical offering, "Back For More." On the Hitmaka-produced single, which features Jeremih, Skye is calling the shots in her tug-of-war of a relationship.
"Pull up, right now/Ain't no need for us to play around/The argues/Played out/Broken record let it fade out/Got me all up in my feelings/You out partyin', I'm chilling/You don't miss a good thing until it's gone/You don't take me serious until I'm done," she sings.
"Hitmaka and AyoNKeyz sent the song over and it spoke volumes to what was really going on with me," says Justine. "Jeremih is a dope artist.  The hook of the song was always meant for a guy to sing and we felt like Jeremih would execute it the best, and he added the perfect vibe to the track"
This is Justine Skye's first song release since she teamed up with retail giant Forever 21 for "Flames" last March.
Always keeping busy, Skye landed a leading role in the film Green Dolphin, which is executive produced by famed actor Keanu Reeves. She recently tweeted about the status of the movie and her upcoming debut album, which you can view below.
https://twitter.com/JustineSkye/status/887415631548739584
Listen to "Back For More" featuring Jeremih below.