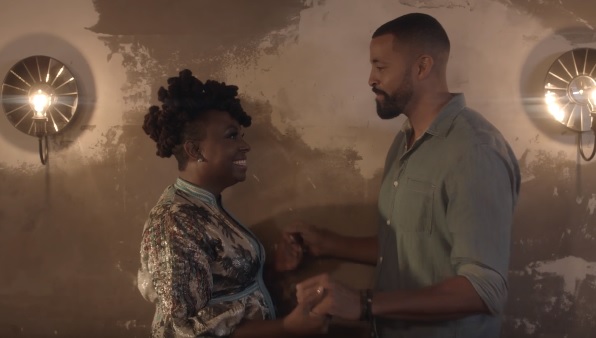 Ledisi is quite the party host in her video for "Add To Me."
Directed by Ron T. Young, the jazzy vocalist invites friends to an underground tavern for a night of dancing and laughter. After making her rounds to greet partygoers, Ledisi falls into the arms of a male guest, played by Queen Sugar actor Timon Kyle Durrett.
Family Matters star Darius McCrary gets his swerve on in the video too.
The New Orleans native is up for three Grammy nominations, including Best R&B Album for Let Love Rule. She shared her appreciation to The Recording Academy in an Instagram post. "Wow, what a way to wake up," she captioned. "Smh… Speechless…THANK YOU. @recordingacademy (a proper thank U later.)."
Watch Ledisi's "Add To Me" video below.