"I want to have a name for myself," a 16-year-old Usher told Donnie Simpson in a 1995 interview on Video Soul. "You know how some people say, 'That's gonna be the next Michael Jackson. That's gonna be the next Bobby Brown.' I wanna be the next Usher Raymond. I wanna set the stage."
It was a profound statement encapsulating the young artist's vision for his career. "It's kind of funny when you hear the ambition, the unwavering belief and the unknown," Usher tells Rated R&B. "I want[ed] to be recognized the same way as Michael Jackson, or any of the contemporaries that I was inspired by, to be recognized as Usher Raymond. I wanted to have a spot of my own."
At the time, the teen had one album under his belt, his self-titled LP that was released in the summer of 1994 on LaFace Records, the burgeoning label helmed by LA Reid and Kenny "Babyface" Edmonds.
The album spawned three singles: "Can U Get Wit It," written and produced by DeVante Swing; "Think of You," co-written by Usher, Donell Jones and Faith Evans; and "The Many Ways," co-written by Dave Hall and Al B. Sure!
While Usher scored entries on the Billboard Hot 100 with the first two singles, it wasn't an overwhelming success. "Can U Get With It" peaked at No. 59 and "Think of You" reached No. 58. As for the album, it reached No. 167 on the Billboard 200.
It was an eye-opening moment for Usher and the label — sorta. In Reid's memoir, Sing to Me, he recounted the first time Sean "Puffy" Combs, who served as executive producer, played the album for him.
"What was great was I didn't hear a big hit — far more important, I heard a style. I first search for style, even before songs… I didn't want a hit for Usher from Puffy, I wanted a style," wrote Reid. (Usher had spent time in New York City under Puffy's wing, as requested by Reid. He wanted Usher to be edgier than what LaFace was known for at the time.)
When it was time to work on Usher's second album, My Way, there was an urgency to get the music right this time around. "I felt like it was a make-or-break moment for me," Usher says candidly. "I had to believe that I had to at least have an idea of what the journey represented because, in this whole thing, people choose success to represent things or certain milestones. For me, it was always just the journey."
Reid knew that Usher was the total package, but needed the right music to take him to the next level. He initially recruited Dallas Austin, who had scored hits for TLC (CrazySexyCool) but also had experiences working with youthful acts at the time, such as Boyz II Men and Another Bad Creation. In Reid's book, he claimed that when Austin turned in the album, "it didn't have the magic."
Concurrently, Usher was entering young adulthood. He had gained new experiences that he wanted to share from his perspective. He didn't want to work with too many producers and writers like his first album. He wanted an active role in his storytelling, instead of recording songs written by others that were impersonal.
Reid reached out to Jermaine Dupri, a buzzing songwriter and producer then, who had already scored hits with acts such as Kriss Kross, Xscape and Mariah Carey, to name a few. When Reid approached Dupri about working with Usher, Dupri, at the time, wasn't made aware of how much of a make-or-break moment it was for Usher.
"Interestingly, when we did My Way, I didn't know LaFace was on the verge of dropping Usher," Dupri tells Rated R&B. "I didn't know LaFace had gone through several options of trying to do his second album. None of that information was given to me."
But that's neither here nor there.
Usher and Dupri spent time together, bonding and getting to know each other. It was Dupri's first time working with a solo male R&B singer like Usher. Even though it was unknown territory for Dupri, he insisted on being an active listener as he was with other collaborators. "I listened very closely to what he wanted to do. I never tried to get him to do anything that I don't think he wanted to do," Dupri shares.
View this post on Instagram
The time they spent together in and out of the studio helped formulate songs that mirrored Usher's true experiences. "That's how I learned how to write and produce for people," reveals Dupri, "by incorporating their life into the song to make them know that the music is for them. I wasn't giving [Usher] songs that were just laying around the studio. He knew that I was going after this just as hard as he was gonna go after it. I think that's where that trust came from."
Dupri, along with Manuel Seal, ended up co-writing and producing six songs on My Way. Of the six, Usher helped write five of them, including the album's three singles: "You Make Me Wanna…," "Nice & Slow" and "My Way." (Note: Technically, it's seven tracks for Dupri and Seal and six for Usher, when counting the extended version of "You Make Me Wanna…)
"I think it was the first time that I'd ever done it," Usher says of his participation in the songwriting process. "[It was] the first time I ever felt confident enough to do it [and] felt like I was doing something authentic to who I was."
He continues, "And if I were to be successful, I'd be willing to put it all on the line for what I believed in versus what somebody believed me to be — meaning their version of what they felt like I needed to do to sell. That never works. Music is an emotional experience; no matter how small or major it is, it can read when it's real and coming from an authentic place."
View this post on Instagram

Released on Sept. 16, 1997, via LaFace Records, My Way reintroduced Usher significantly. It was a pivotal album that helped set the stage for the Usher we know today. The album debuted at No. 15 on the Billboard 200 and later peaked at No. 4 on the same chart. Of the three singles, "Nice & Slow" scored Usher his first No. 1 single on the Billboard Hot 100.
"You Make Me Wanna…" and "My Way" didn't trail too far behind. Both songs peaked at No. 2 on the Hot 100. They also cemented Usher's first two Grammy nominations (Best Male R&B Vocal Performance) at the 40th and 41st Grammy Awards. While he didn't take home a trophy for either song, one thing was evident: Usher was here to stay.
To commemorate the 25th anniversary of My Way, Rated R&B spoke with Usher — and collaborators Jermaine Dupri, Babyface, Chauncey "Black" Hannibal of Blackstreet, Shanice and video director Bille Woodruff — about memories from My Way and what the album represents today.
"You Make Me Wanna…"
JERMAINE DUPRI: It was the last song that I recorded. It almost didn't make the album because I never had it. When I went to LaFace to turn My Way, I didn't have "You Make Me Wanna…" When I listen to that song and see what that song did for Usher, it makes me think about the process of making music. You should never stop writing, even when you believe that you're done. When I played the five songs that I had, which [were] "Nice & Slow," "One Day You'll Be Mine," "Come Back," "Just Like Me" and "My Way," LA [Reid] loved them, but he wasn't completely like, "We got it right." I think everybody in the room at the time liked all the songs, but they weren't like, "Yes," which was crazy because I knew "Nice & Slow" was a bonafide hit record. I don't think that LA thought "Nice & Slow" could launch Usher's career. I thought "Nice & Slow" was so good that I stopped writing at that point. I got to the office and didn't see the emotion I wanted, so I went back and wrote "You Make Me Wanna…"
USHER: "You Make Me Wanna…" was something we'd never heard before. It was just a unique sounding beat and kind of [a] controversial conversation — a bit toxic. You in a relationship with your girl and your best friend is trying to help you figure out how to impress her. Meanwhile, you looking at it like, "Maybe I should just be with you 'cause you actually make me wanna leave the one I'm with." It was the beginning of toxic R&B for me (laughs).
BILLE WOODRUFF: We wanted to set [Usher] up in a different way to take him to the next level. There was a lot of pressure to make sure that it would take him to the [level of] stardom that we knew he would achieve. I remember I got the song [and] was like, "This sh*t is so hot." [The first video I directed] had more of a storyline. I used his real girlfriend at the time. I had a whole storyline that followed the lyrics of the song, along with the performance stuff. I showed the rough cut and LA Reid was like, "What's all of this story? I just wanna see him perform." He wasn't really into what I did the first time.
It was even more pressure because I had [already] spent money [on the first video]. I listened to the song again and came up with the video you ended up seeing, which was all performance. My focus with both videos was trying to show that he'd grown up because [My Way] was a coming-of-age album. I wanted him to be seen as a sex symbol, really play that up, and show that he was ready to play in the big leagues and show his musicality. That's what LA [Reid] wanted and he was really happy with the second video. The first video was dope, too, but the world would never see it (laughs).
"Just Like Me" feat. Lil Kim
JERMAINE DUPRI: The thing that comes to mind is the session itself when we went to get Lil Kim to do the song and just watching [The Notorious B.I.G.] write the verse and learning that writing style. He wouldn't use a pad. He would smoke about ten blunts and go into the booth. I wish I was forward-thinking back then, like, "Yo, let's film this and show people this process," because it definitely was a magic that happened — watching Biggie do the verse, watching [Lil] Kim come to the studio, him directing Kim, her catching the whole vibe and then doing the song. It was a crazy night, but it was also magic.
USHER: I think about Biggie every time I hear ["Just Like Me"] because he was in the studio while we were creating it. It was amazing. I ain't never seen nothing like that in my life. We had the song built in Atlanta, but it needed final touches with Lil Kim on it. To watch him create was one of the most magnificent things I had ever seen happen with an artist in my life. Then, the rest became history. It was controversy in itself. "Usher doing a song with The Queen Bee?" Yeah, she was that bitch — the baddest bitch in the world — because of how raunchy she was. It was like, "Yeah, this is definitely going get 'em talking. This was before clickbait" (laughs).
"Nice & Slow"
JERMAINE DUPRI: I feel like "Nice & Slow" is the start of what trap music sounds like today. I feel like that's why the song has aged the way it has, because every rapper that rap sings, they're basically doing what was done on "Nice & Slow" 25 years ago. The way Usher is singing, the high hat, the sound of the snare… the acoustic guitar, [it] feels like a Lil Baby record. It feels like something that Future would rap over. It feels like all of these rap records that have come out. They all have this sound. I'm from Atlanta. I feel like that sound that has become the rap sound was in me at that time, too. I wanted to make an R&B song that was pretty much like nothing that nobody had ever heard. I wanted to incorporate a lot of things that I felt were missing in R&B at the time. It is one of my favorite songs that I've ever done because I feel like I went into a space that was untapped. When I listen to today's R&B, it reminds me [of] what we did.
USHER: I think that ["Nice & Slow"] redefined what an R&B ballad would be because it had hip-hop elements in it. In terms of the story, it was the coolest that I think I could ever be. If you didn't know anything about me, you got to know something about me. One, you got a chance to know what kind of car I drive. Two, I think there was something major about hip-hop and R&B coming together [and] being able to have a song where people spelled out my name. By the way, if you never met me, you were being introduced to me. You knew who I was because I taught you how to spell my name. But, to me, the biggest part was it was a new idea of what it was to make a ballad.
"Slow Jam" feat. Monica
BABYFACE: It was one of those that Usher loved in particular. It was great to do it with Monica, which at the time, they were the kid couple. They both had voices that were ahead of the time. They just sounded a lot older than they actually were. I think them doing that song was just a nice feel in hindsight. Watching this kid turn into a little man quickly (laughs) and having a voice like that blew me away.
USHER: I think the first time I'd ever heard "Slow Jam" by Midnight Star I was probably watching my mom and my uncle perform. They used to perform at this place called the Jahara in Chattanooga, Tennessee, where they do duets and stuff like that. I would go on to figure out that Babyface would be a significant part of my legacy. I didn't even realize I was being inspired by him — before I even knew anything about Atlanta, anything about LA Reid and Babyface.
"Slow Jam" was a chance for me to finally have a song that me and Monica could do together, as we were childhood friends. We were always trying to find a record to do together. What people don't know is this: Every album that I have ever made, I always make two albums to make one. I think that song was created in the time when I was working with Dallas Austin. We were working on the album together. That project didn't make it out. But one of the things that we talked about was having a record together or either remaking a record.
"My Way"
JERMAINE DUPRI: That was all Usher's idea — "My Way," the title of song, him wanting to have a record that spoke to this space and mindset of moving forward. I was a little reluctant about doing this song because you have to remember, I'd never done this before for a solo male artist. I was nervous that I was gonna try to make "My Prerogative" [by Bobby Brown]. I feel like that's where he wanted to go. That's the only thing I had as a reference — an artist saying they wanted things to be their way. Usher kept saying he wanted to be that guy. He wanted to be that n**ga like Bobby. So the reference of Bobby Brown was so heavy in the studio when we did "My Way" [and] the entire album.
Production-wise, I stayed away from what the [Don't Be Cruel] album sounded like. It was hard because it's one of my favorite R&B albums. I was like, "We wanna make a song like this?" And he's like, "Yeah." So, me and Manuel [Seal] kept trying to figure out where we could go with this… leaning more on hip-hop and not so much R&B, but make it sound more like a rap record. That's the space that I was in. I knew if I could do that, but it still be an R&B record, [then] it would make the difference between what Bobby was doing. "My Way" to me sounds a lot more like a hip-hop song than "My Prerogative" does. We was trying to take on the attitude of a young fly boy new in the game, him talking his sh*t, him dancing and him just being the new guy in the city. That's the attitude of it.
USHER: That song was like my definition. I was going around to everybody trying to figure out how to write a song called "My Way." Me and JD were working too, but he didn't get around to that one. I don't think he took it as a priority at first. I was like, "Nah, I really wanna do this song called 'My Way.'" He was like, "Yeah, but we gonna work on this other thing and I will get to that." I was like, "Nah, man, I'm telling you, this is the song. This is the record." He was like, "Yeah, yeah, yeah, we gonna get to it" (laughs). But he wanted to work on this other stuff. Finally, I managed to get him to listen to a song that I had did with another producer. At that point, he was like, "Nah, ain't no way. This is a good concept." So we wrote around it and made something special.
"Come Back"
JERMAINE DUPRI: [Usher] being down with Bad Boy, I thought it was interesting that Puff, on his first album, didn't have Usher doing what Mary J. Blige was doing — singing over a loop. I was surprised by that. So I was like, "I'm gonna be the person to get this off then." I was trying to make it not be completely a sample. I wanted it to be musical, so it sounded more like the album. I had Manuel replay the boom, boom, boom, boom, boom, boom. Once I had that going, before I had any lyrics on that song, I wrote the rap. That was me freestyling to the beat. I didn't think that verse was gonna make that song. I think Usher was f**king with the verse. That's where our exchange and magic of trusting each other became high. It was just like, "We gotta keep this." It became something that I didn't see happening in male R&B. That was the overall goal for My Way — to do something completely opposite of what all the other males were doing and sound aggressive with it.
USHER: I think we were listening to a lot of [Dr.] Dre, and Tupac. It was something about "California Love." It was like, "Yo, let's create something that would be like a group song." But with elements that felt very current. It was like having an "Atlanta Love-ish" type moment.
"I Will"
CHAUNCEY "BLACK" HANNIBAL: That record was for [Blackstreet's] Another Level album. That was one of the records that didn't make the test. It was co-written by, myself, Teddy [Riley], Eric Williams and Sprague Williams. Eric Williams is another member of Blackstreet. When Usher came down, he wanted Teddy [Riley] to do a record. Because of Eric's smooth voice — he kind of has a smooth voice like Usher — when [Usher] heard it, he just stood right into the pocket of how Eric was vibing on the record. He bodied it.
USHER: "I Will" was one of those classic, start-the-show type records like HeatWave's "Always and Forever." Lyrics that are classic R&B like, "I'll pay a penny for your thoughts / A nickel for your kiss." Those seem like classic lyrics. Teddy Riley always managed to be mindful of the past but also create things people can enjoy in this time. Blackstreet singing backgrounds on it for me was official, man. It was almost like I was being ushered in based off of my big brothers holding me down. I spent a lot of time working on that song at the studio. Eric Williams was trying to make something really incredible for me. We spent a lot of time talking. I'll never forget how cool his rhythms were as an R&B singer. His flow almost felt like an MC. I was learning. They were kind of teaching me the ropes. Those were my big brothers that were hooking me up and helping me understand what it was to be an R&B heartthrob, a balladeer.
"Bedtime"
BABYFACE: We did that in LA at Brandon's Way [Recording]. It was just one of those songs we created there on the spot and worked on it. There was just so much going on at that same time. The Soul Food [soundtrack] was going on. I was back and forth [between] Chicago — writing in Chicago — and LA. So it gets kind of cluttery in terms of knowing where I was doing things and what I was doing at the time.
USHER: "Bedtime" was a classic. Babyface was known for having the ability to write incredible ballads. I was just fortunate to be able to have a song by him, finally, on my album because I didn't get to work with him for my first album.
SHANICE: I got involved through Babyface. He reached out to me. Clive Davis had just signed me to Arista [Records]. Babyface asked me to come in and do some background work on "Bedtime." Usher wasn't in the studio with me. I was kind of bummed about that because I wanted to be in the same room with Usher at the same time (laughs). Right after I recorded "Bedtime," LA Reid and Babyface ended up signing me to LaFace. That's kind of how I got into my situation with LaFace, it all started with "Bedtime." The way my voice and Babyface's blends with Usher's voice was beautiful. It's kind of like a duet, especially in the bridge. I'm singing a solo part in the bridge and we're kind of repeating after each other. That part was really fun. A lot of people don't know this, but we shot a music video with me in it. We did a full video. Rosario Dawson was in it. She played the lead girl in the video. I was excited about that. Then they said, "We wanna do something different." They shot a whole 'nother video.
"One Day You'll Be Mine"
JERMAINE DUPRI: I was just like, "Man, Usher you gotta sing on this." I don't know that he was sold on this song at all (laughs). Musically, it's The Isley Brothers' ["Footsteps in the Dark."] I didn't change the baseline. I wanted it to be raw — that song, just what it is. And I wanted [Usher] to sing over top of it and color around it vocally. But musically, I wanted the track to be the sample. At the time when I did that, this was new for everybody in my studio. It was new for me. I just was going off of something that I believed needed to happen.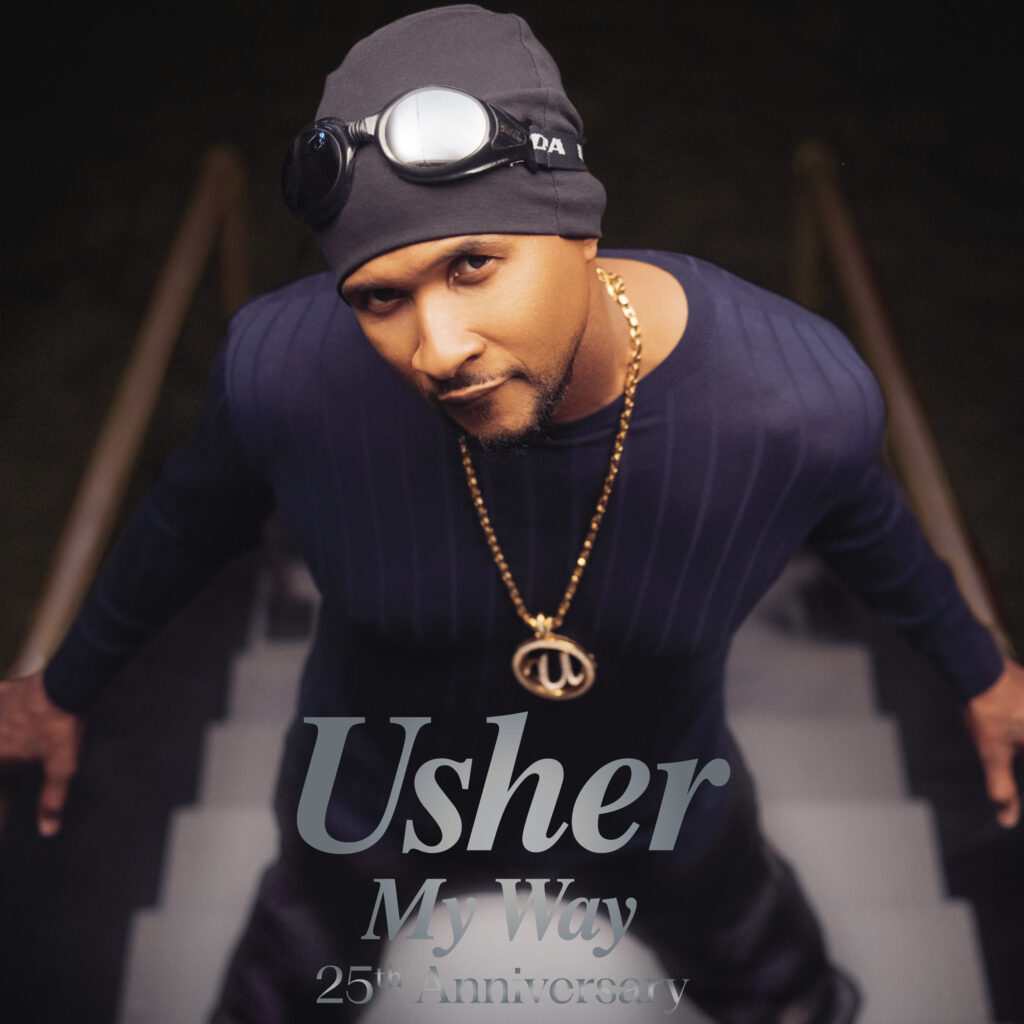 Usher x My Way…25 Years Later
BILLE WOODRUFF: It's been amazing watching Usher have this amazing career and now have this amazing residency in Vegas. I've heard music that he is going to release sometime in the near future — music that is so exciting that after all this time, he still has this magical talent. He always worked really hard, even at a young age. He was very dedicated and it shows.
SHANICE: I'm just so proud of him. First of all, he is really helping R&B stay alive. Sometimes it's tough for R&B artists. Everything is so pop and or rap. I'm so proud of Usher because he sticks to who he is. He doesn't try to follow the trends or what everybody else is doing. I love that he's not just sticking to just singing. He helped Justin Bieber, who is one of the biggest stars in the world, become successful. That's impressive to me — helping other artists [and] still doing his thing. I'm sure this is just the beginning. He's in Vegas and I heard it's doing really well for him. The sky's the limit for Usher.
CHAUNCEY "BLACK" HANNIBAL: Usher's been doing it for a long time on a high success that a lot of artists haven't seen or are done. I just appreciate being a part of it. I was a fan before I even met the guy. To see how he came from a young age and still to be able to really embrace and be the king that he is at what he does is just amazing. He's always evolving. I hear the shows he's doing now [in Las Vegas] are immaculate. He hasn't missed a step. It all comes from how he was well-groomed in the music business. He's just a great artist, and I'm very proud of him. My Way was a phenomenal album. He has a lot of great ones, but that one, right there, was very special. I wish him much more success.
JERMAINE DUPRI: This album was the cornerstone for us and the actual blueprint to writing moving forward. When we did "U Got It Bad" [from 8701], I was trying to make a 2.0 version of "Nice & Slow" (laughs). Because like I told you, when I wrote "Nice & Slow," I stopped because I thought I had a hit. I thought "Nice & Slow" was the song, so I didn't write any other songs like that. It was never another ballad that was made that sounded like this. I felt like I made my job a hundred percent harder because I always tried to make something new, not realizing that we had created a sound. I always had to come back to My Way when we got back in the studio and say, "We should try to make another song that sounds like 'Nice & Slow." It being Usher's first [No. 1] on the Hot 100 became his sound. That's why "Nice & Slow," "U Got It Bad," [and] "Burn" have a similar sound with the guitar and other things, because I'm ultimately streamlining "Nice & Slow" into all of these records. I was trying to really define that as the Usher sound.
BABYFACE: This is the beginning of a superstar. He still stands 25 years later, but only better — more mature and even grew more as a vocalist. [He's an] incredible singer. He's his own visionary at this particular point. He knew he wanted to be a star then, but now he knows how to be a star. I'm so proud of what he has accomplished in his life, not just as an artist, but [as] the person he became. He's a kid with a beautiful spirit. To be as talented [and] successful as he is, [and] to still have that same beautiful spirit, I'm most proud of him.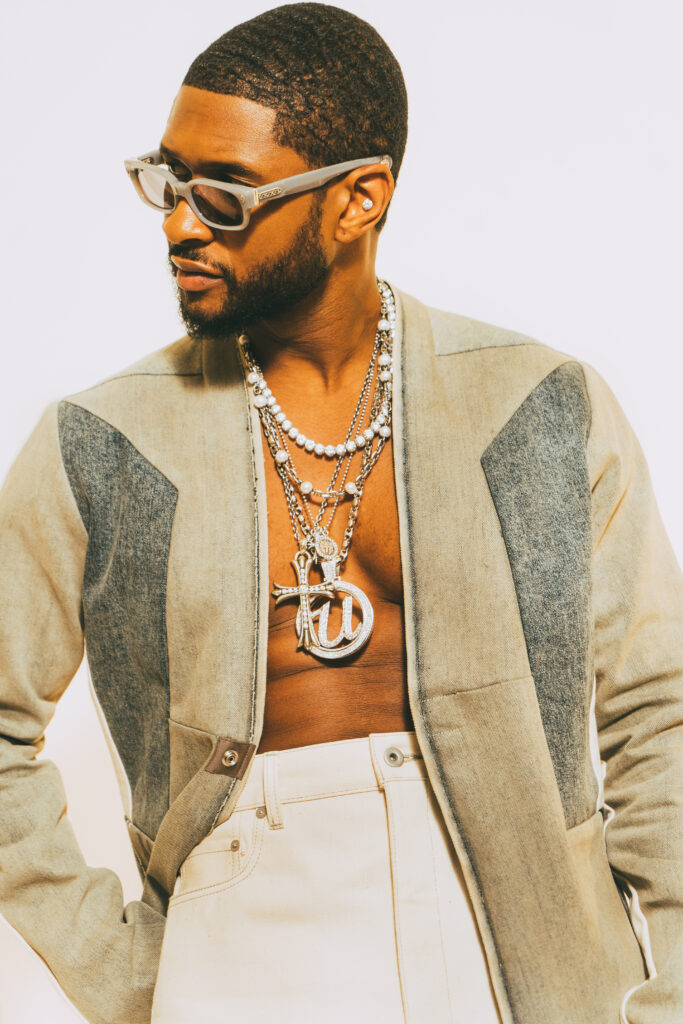 USHER: To have anything that has lasted 25 years, you have to be proud of it. Most parents are probably elated that they don't have to worry as much anymore, but they hope that whatever they instilled in their child at 25 years old has proven to be a great investment. For me, I look at [My Way] like a kid. Twenty-five years later, I get a chance to celebrate the maturing of this young man, this artist, this thing that represented this fearless thing that had no certainty. It was no certainty in making the album that it would be a success or that people would listen to it or celebrate it 25 years from that day. Many times people always [ask], "If you could tell yourself anything, when you were making that album or when you were this age, what would you say?" I would say, "Thank you for being an inspiration to me because you are fearless. I want you to stay there because I'm gonna need you in 25 years to remind me to be inspired [and] to remember that this is about being fearless. This is about doing things your way. This is about being creative. This is about being excited and just having fun while you're doing it."
Stream Usher's groundbreaking sophomore album, My Way, below — both the original and 25th anniversary edition.
My Way (Original Album)