Despite the debates, R&B is alive and thriving in 2022, especially with quality albums from blossoming newcomers and flourishing veterans. It's always tough to tackle the best R&B releases from a given year when the musical output is plentiful. Yet, like every year, Rated R&B takes pride in listening to hundreds of projects and summarizing a genre-specific list to represent the best. The 30 best R&B albums of 2022 were carefully chosen by Rated R&B's editorial team: Keithan Samuels, Antwane Folk, Danielle Brissett, Jakori Beauchamp and Edward Dave.
Please note: The eligibility period for considered albums began Dec. 1, 2021, and ended Nov. 18, 2022.
---
30. Sabrina Claudio, Based On A Feeling
Sabrina Claudio does her best to stay above the currents and find a place of reprieve on her unfailingly beautiful LP, Based On A Feeling. The record sees Claudio fighting a two-pronged war with the monsters in her head and the flings in her life. Claudio continues to be a seductive siren, luring unsuspecting lovers into her proximity and intoxicating them with her allure. "Put On Repeat" is a sultry slow-bop that features Claudio's trademark airy coos, which enchant listeners and the love interest. Claudio shows she has an eye for unique melodies. On "Better Version," she samples The Weeknd's smash hit, "Earned It," to resounding results. Claudio's songwriting is another quality that continues to shine. She continues to describe anecdotes containing some of the five senses, bringing the listener into the world of her sensuality. What makes Based On A Feeling special is Claudio continues to evolve as an artist by allowing herself to refine the foundation of what made her unique while honoring new ways to present her sound. — Edward Dave
Listen: Amazon | Apple Music | Spotify | Tidal
---
29. Babyface, Girls Night Out
Collaboration can be a key aspect when it comes to creativity. Some of the best songs we know and love have stemmed from multiple artists coming together and leaving it all on a track. Babyface is an iconic architect, providing an array of the best joint efforts with the likes of Toni Braxton, TLC and Whitney Houston, to name a few. As one of R&B's most prolific songwriters/producers, his melodic alliances with female singers are top-notch. Signifying as a direct descendent of his work on the Waiting to Exhale soundtrack, Girls Night Out maintains the match made in harmonic heaven. Babyface deliberately recruits some of the leading ladies and the rising stars in R&B. From flirtatiously upbeat gems ("One Good Thing" with Amaarae) to lovelorn numbers ("Simple" with Coco Jones) and everything in between, Girls Night Out has a song to portray every situation from an evening on the town. — Danielle Brissett
Listen: Amazon | Apple Music | Spotify | Tidal
---
28. Brent Faiyaz, Wasteland
For years, Faiyaz has prided himself on being a ladies' man who wears his vices on his sleeve and keeps his heart in an icebox. On Wasteland, Faiyaz dispels myths about himself and simultaneously gives the world more layers of his vulnerable side. From interlude to interlude, an overarching toxic story of betrayal and retaliation transcends new levels through exciting sound highlights. On "Rolling Stone," over lush synthesizers and 808s, Faiyaz belts out an apology about his shady ways. "I can't go nowhere that's less than me / Ask my lovers, I'm troubled," Faiyaz sings with bravado. It's crass, but Faiyaz is one of the best at making even the bleakest statements something sensual and alluring.
Even though Faiyaz takes pleasure in the petty, he is also capable of empathy, as shown in "Wasting Time," featuring Drake and The Neptunes. Wasteland's story ends abruptly on the last skit, "Wake Up Call," which boasts a surprise ending to a volatile relationship we've been front-and-center for the previous hour. Faiyaz is not shy about solidifying himself as one of R&B's most effortless toxic kings. — Edward Dave
Listen: Amazon | Apple Music | Spotify | Tidal

---
27. Chris Brown, Breezy
Chris Brown has never been shy about showcasing his multilayered artistry. He willfully offers his fans a listening experience that reflects his genre-blending soundscape. Brown's 10th studio album, Breezy, flows like an 80-minute playlist filled with a mélange of R&B and melodic rap stylings with a dash of Afrobeat ("Call Me Every Day" featuring Wizkid) and pop ("Forbidden"). While trunk-rattling tracks like the Fivio Foreign-featured "C.A.B. (Catch A Body)" and "Till The Wheels Fall Off," featuring Lil Durk and Capella Grey, highlight Brown's slick rapping chops, it's his R&B-centric tunes that make the album worthwhile.
"Sleep At Night" sounds like a bedroom banger, but Brown is actually dismissing a trash-talking ex. "I guess you gotta do whatever helps you sleep at night," Brown sings in an airy falsetto. The temperature rises on "WE (Warm Embrace)," an '90s-inspired R&B jam where Brown gladly helps his overworked partner blow off steam in bed. "Dream" is sweet and sticky like honey, while the D'Angelo-sampled "Harder" shows a little tough love between the sheets. While the album's brightest moments come when Brown leans into that pure R&B sound, he doesn't necessarily miss when he ventures outside that zone. Simply put, Brown is a guy who enjoys making music with no restraints and Breezy is yet another example. — Keithan Samuels
Listen: Amazon | Apple Music | Spotify | Tidal
---
26. Alex Isley and Jack Dine, Marigold
There's an intricate tenderness in Alex Isley's sound. While it's easy to run away from one's emotions, one of her superpowers is the aptitude to sit comfortably in her vulnerability. Her direct approach to love and relationships lures listeners into her dimension, accompanied by gracefully verdant melodies and a fluid tone that'll ease the most jaded of hearts. She reunites with producer Jack Dine for their full-length album, Marigold. The opening track, "Such A Thing," sets the gleaming tone of the album. Isley coos about unexpectedly finding love in a manner that complements the reward of self-work. Conversely, "Square Zero" wafts in reconciling with restarting an established relationship from scratch where things were in a sweeter space. Tracks from the self-proclaimed hopeful romantic perform as a soundtrack to encourage her tribe to keep themselves open to love, despite the outcome. — Danielle Brissett
Listen: Amazon | Apple Music | Spotify | Tidal
---
25. Arin Ray, Hello Poison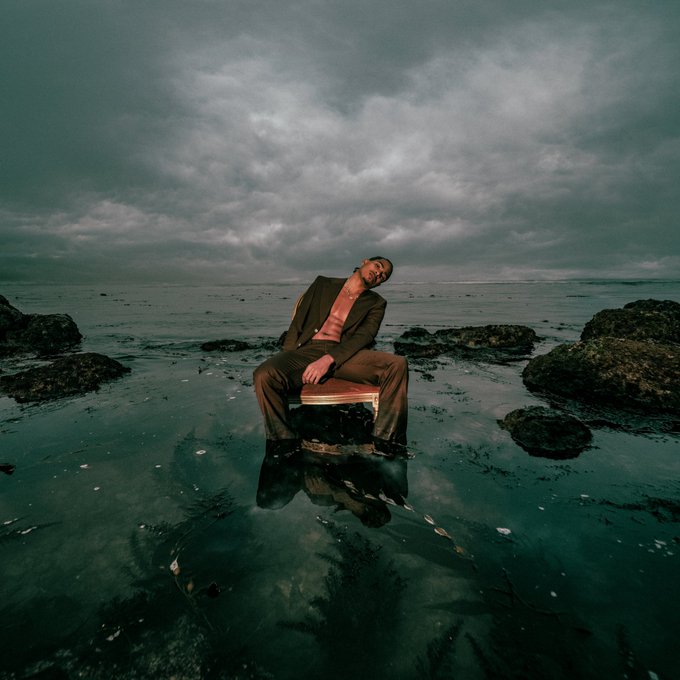 Informed by retro soul and inspired by tainted love, Hello Poison opens with "Serious," a bold declaration where he promises no love sabotaging. Though he was going to ghost shawty after a quick late-night thrill ("This Is Nice"), Ray quickly sees a different twinkle in her eye. A few familiar voices appear on Hello Poison. Brandy's ghostly voice creeps underneath Ray's on "Slow," a sax-laden song that reunites him with Platinum Fire collaborator Terrace Martin. New R&B classmates join, such as Ari Lennox, on the slow-bumping "What It Is." Most frustrating is that Ray put his best foot forward to end his bad-boy behavior, but by the end of the album, you'll learn who had the real venom. With solid pre-album singles, such as the seductive "Mood" featuring D Smoke, Ray proved early on Hello Poison would be his most soulful album to date. Now, we know it's his most vulnerable, too. — Jakori Beauchamp
Listen: Amazon | Apple Music | Spotify | Tidal
---
24. Givēon, Give Or Take
"My debut album, Give Or Take, is a collection of reminiscences over the last few years of my life," Givēon told Rated R&B. Each song on Give Or Take is like a handwritten journal entry, where Givēon unpacks moments from his tumultuous love life. There are no features on the album, a strong signal that Givēon is the only person who can tell his story from an authentic place. Joining him along the way is his mother, who appears throughout the project via voice notes where she shares words of wisdom.
The album opens with "Let Me Go," a breakup tune where Givēon gives the ultimatum: "Either love me, or I gotta leave." Givēon longs for love but knows that his heart isn't ready for something new ("Scarred"), or so he thinks. Growing tired of the single life ("Get To You"), Givēon begins testing the waters before realizing he may be moving on too quickly ("Make You Mine"). The soaring piano ballad "Another Heartbreak," a standout, hears a weary Givēon hoping that a relationship will work because he doesn't know if he can handle anymore heartache. Unfortunately, Give Or Take doesn't close with a happy ending. The gut-wrenching "Unholy Matrimony" vividly describes a relationship not reaching its full potential. Give Or Take may not be the happiest album, but it ends with some clarity from Givēon: "Love will give you what you need, but also take what you don't appreciate." — Keithan Samuels
Listen: Amazon | Apple Music | Spotify | Tidal
---
23. Lady Wray, Piece of Me
Lady Wray (formerly known as Nicole Wray) excavates a lot of trauma and finds clarity in her spirit in her wholly wistful album, Piece of Me. The Virginia native pulls from '70s influences and the funk genre to provide a new-age manual on returning from heartbreak. Wray is a student of the game, and that couldn't be more apparent than on "Under the Sun." The track sounds reminiscent of something off of Erykah Badu's Baduizm album, with its funky synthesizers accompanying an infectious bassline. Wray expertly weaves out of her intoxicating head voice and seamlessly transitions into a chestier register that shows off her raspy power vocals. On the title track, Wray affirms that she remains a force of nature despite being picked apart by those closest to her. Piece of Me is quality work that captures a specific feeling of self-love and injects listeners with the same clarity once the last track ends. — Edward Dave
Listen: Amazon | Apple Music | Spotify | Tidal
---
22. Dixson, 004DAISY
Dixson let his imagination run wild on 004DAISY. Sensing typecast, the Oscar and Grammy-nominated producer and songwriter offers a galvanizing ethos to the genre while reinforcing the sound-shaping ideas held dear. The Tinashe-featuring "Heat" amplifies the brass brilliance of Earth, Wind & Fire. The far too brief "Moviestar" opens with flickers of paparazzi cameras as Dixson glints with sweet croons on a sonic production choice The Weeknd might graciously investigate. Dixson rewards us with his versatility on "Barely," thrillingly mashing together competition-challenging raps and an acrobatic '90s R&B vocal run in its prime.
"Cherry Sorbet" sounds as delicious as it reads, featuring sweet vocals from Sevyn Streeter. Steve Lacy gets a co-producer credit on the tender finale, "Sweeter," which may be the offering to place Dixson on the country music stations. Dixson is an artist with ideas, shattering R&B boundaries with his most surprising and inspired project. — Antwane Folk
Listen: Amazon | Apple Music | Spotify | Tidal
---
21. Syd, Broken Hearts Club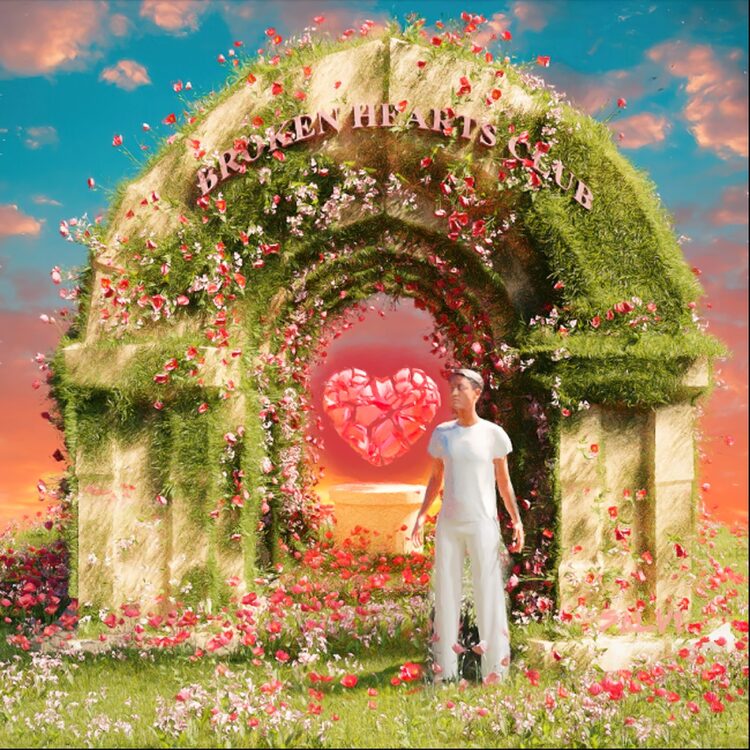 Album two from Syd feels like a warm embrace in a flowery meadow after a heavy rain shower. Broken Hearts Club is an eclectic grouping of songs ranging from poppy '80s ballads like "Fast Car" to an excellent final act featuring a funk-filled "BMHWDY." Although the album frequently sees Syd embroiled in conflict over how she feels, she never forgets to inject fun into her story. "Tie The Knot" shows us a lax Westside girl ready for adventure: "Chillin' though, a menace, while the rent's high / Sittin' pretty in the city with the best life," she sings with superiority.
Despite the woes of heartbreak, the feeling of joy she puts in the track feels palpable. But many enjoy seeing Syd at her most vulnerable. And those folks will be pleased with tracks like "Goodbye My Love," where she bares her soul with heartfelt lyrics that could make a hardened soul emotional. Syd uplifts and enchants with Broken Hearts Club by continuing to explore her truths while bringing us unique sounds with her uncanny musical ear. — Edward Dave
Listen: Amazon | Apple Music | Spotify | Tidal
---
20. Amber Mark, Three Dimensions Deep
Amber Mark said she sectioned her stunning debut Three Dimensions Deep into three parts. The ear-catching "What It Is" is sequenced throughout part one, as is "Healing Hurts," a somber mid-tempo that deals with the unrelenting discomfort of grieving a breakup. Most of act two evokes vivid and candid storytelling. Mark grapples with unnerving thoughts that make her feel less than others, as represented in "On & On," where she sings over piano stabs and bittersweet strings. But Mark conquers self-doubt, as heard on the confidence-booster "Worth It." Delivering on the promise of multiple songs and visuals, Mark's barrage of sounds and immaculately written lyrics set Three Dimensions Deep apart from the pack. — Jakori Beauchamp
Listen: Amazon | Apple Music | Spotify | Tidal
---
19. Steve Lacy, Gemini Rights
Steve Lacy cooks with the effervescence of alternative R&B on his second album. Although the funky "Bad Habit" became a massive hit from Gemini Rights, it's not the only gem on this record. Lacy takes audiences on a lovely nostalgia trip with "Buttons," which sounds reminiscent of something from an El DeBarge album. Lacy pulls from a bevy of other influences. He leans into André 3000's eclectic wordplay ("Cody Freestyle") while also cleverly showing tribute to legends like Prince with his vocal stylings ("Amber").
Even with an early Grammy nod for his 2019 debut album, Apollo XXI, Lacy's latest Gemini Rights personifies the elusive performer, who has primarily been in the background writing for Solange, Blood Orange and Kendrick Lamar. He shows his first era of success was no fluke by cranking out timeless-sounding bops. People who discover Gemini Rights will be satisfied to know that the future of R&B still lies in feel-good music. — Edward Dave
Listen:Amazon | Apple Music | Spotify | Tidal
---
18. dvsn, Working On My Karma
Vocalist Daniel Daley and producer Nineteen85, together known as dvsn, continue their journey as one of R&B's most captivating duos with Working On My Karma. Their fourth album grapples with the mind of a distressed man coming to terms with their status as a heartbreaker. On "Last Time," featuring Yung Bleu, Daley serenades his lover and whispers her sweet nothings over pulsing 808s. Immediately, dvsn makes their confidence known, which is a prevalent feeling throughout the album, particularly on tracks like "Stay Faithful." Here, Daley chronicles a fling with someone while resolving to stay on the right path for his love interest.
Dvsn wants to have their cake and eat it too. And when the music is this infectious, it's hard to fault someone with such audacious intentions. It wouldn't be a proper dvsn album if there weren't traces of drama permeating through the provocative lyrics as heard on "Daniel's Interlude," a scathing ode to the people who've abandoned him, eventually turning him into a guy that embraces being hard to love. Even in moments of bravado, Daley never hesitates to ground himself with anecdotes that enlighten fans on why his heart has grown cold. Working On My Karma is a welcome installment to the OVO duo's commitment to making cutting-edge R&B with equal parts toxicity and redemption. — Edward Dave
Listen: Amazon | Apple Music | Spotify | Tidal
---
17. Muni Long, Public Displays of Affection: The Album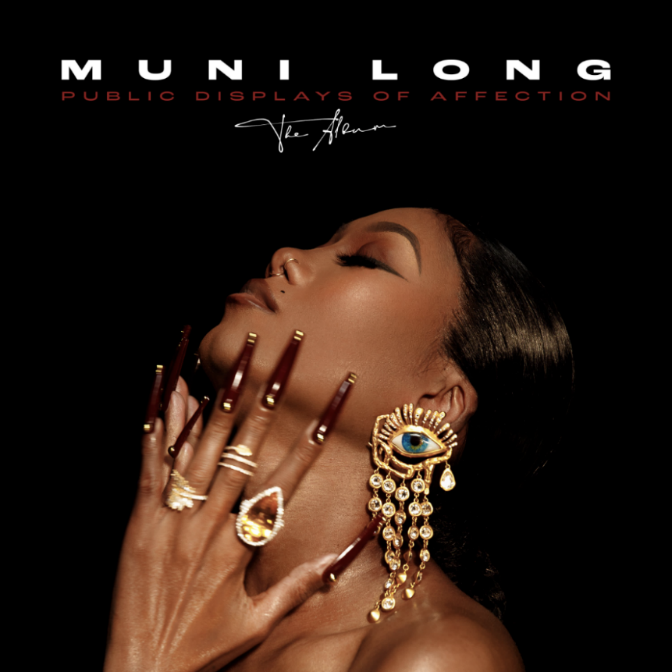 "Everybody counted me out and left me for dead," Muni Long, formerly known as Priscilla Renea, told Rated R&B in 2018. This moment of frustration resulted from trying to move past a stormy and protracted battle with a then-publisher and other label executives to release a second album. Fast forward to 2022, Long closes out the year as a self-made shooting star, one who has transformed her pain into a love-crazed, chart-topping anthem, "Hrs and Hrs." That rush of attention escalated the arrival of Public Displays of Affection: The Album, an extension of two previously released EPs.
It's a relatively contemporary listen of openhearted ballads and radically honest anthems that dredge up wistful memories of throwback R&B. "Pain" is a bitter breakup ballad in which Long's anguished voice is set atop a guitar-rich instrumental. Inconsistent with its title, "Lemons" is not a sour ballad of heartbreak but one that is sweet and full of pure delight about deep romance. Whenever Long writes about affection, she tends to succeed splendidly, as she spotlights on "Crack," which includes a clever interpolation of 112's "Cupid." Nobody could have predicted that a rebrand and a hit single would have made Long an overnight sensation. But never giving up on your dreams is the true victor here. — Antwane Folk
Listen: Amazon | Apple Music | Spotify | Tidal
---
16. Tank, R&B Money
Tank released his debut album, Force of Nature, more than 20 years ago, and he's lived up to its title as of late, grinding on the scene to produce three consecutive R&B No. 1s. Because Tank is a consistent R&B stalwart at various angles, his departure album R&B Money would pull off timeless mature and adult content that only a veteran still in their prime could do. One standout, "See Through Love" featuring Chris Brown, is undeniably contemporary and is the type of slow-burning duet that embraces earnest vulnerability from a male perspective. "Too Late" finds a remorseful Tank distilling the thoughtless turmoil he's inflicted on a lover who is fed up trying to make it work.
Collaborations are found on numerous songs, from the bedroom trio: the sensuous "No Limit" with Alex Isley; the J. Valentine-featured single "Slow;" and the passionate "Morning" alongside Vedo; all of which melds Tank's notable vocal capabilities without pandering to be current. A big part of what makes R&B Money an admirable effort is it is a radio-ready record with cohesive production from beginning to end. Tank said during his R&B Money press run that he wanted to salute his many male influences, including Marvin Gaye, Keith Sweat, and Teddy Pendergrass, to name a few. As it stands, he accomplished that and then some. — Jakori Beauchamp
Listen: Amazon | Apple Music | Spotify | Tidal
---
15. DRAM, What Had Happened Was…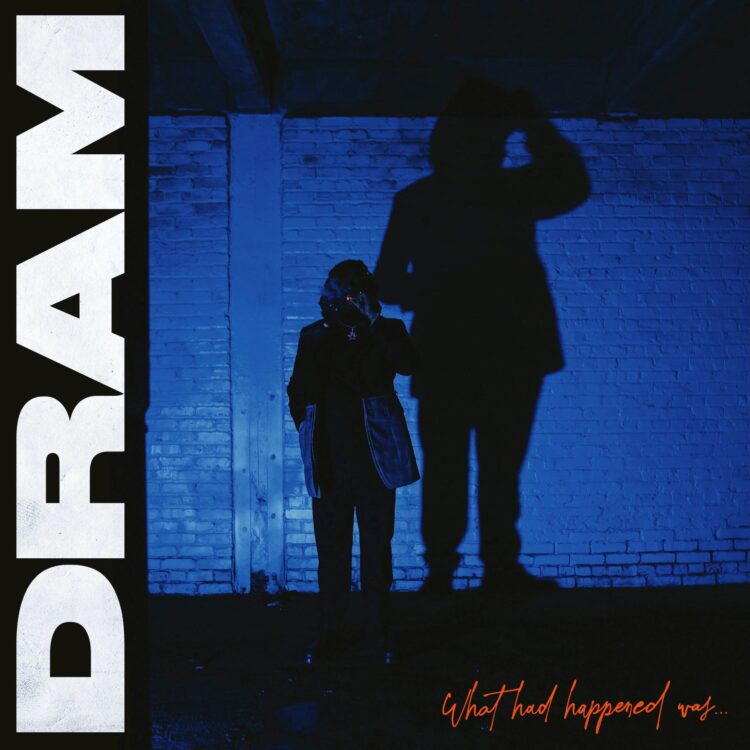 DRAM is short for "does real ass music." It's more than a stage name for the Virginia native; it's his approach to sharing his gift. His third album, What Had Happened Was…, is anchored by themes of love, romance, betrayal, loss, grief and renewal. It sort of plays like a two-part album, where the first half chronicles a relationship blooming and fading away. On "Ride Or Die," he praises his "sweet lady," who may be "a little crazy" but will always have his back. The headboard-banging "Wham" is smooth to the touch, while "3's Company" invites an extra partner into the bedroom. Things begin to get sour when DRAM becomes suspicious of an unfaithful lover ("Let Me See Your Phone"). He's stunned and reflects on their relationship to determine where things went wrong ("Where's My Sunshine?"). But when he tries to keep their relationship going ("Best That I Got"), he gets blown off to the point where he's ready to move on ("Can't Hold You Down").
Transitioning into the second half with "Bad News," a dreary instrumental interlude, DRAM gets even more emotional. On the somber "Angry," he grapples with grief from losing his mother in 2020. "It hurts so bad," he weeps. After letting out a stunning, operatic belt toward the end of the track, he pens a beautiful tribute to his mom on "A Mother's Love." Songs like "Not To Self" and "Reflections" offer a moment of introspection. On What Had Happened Was…, DRAM pours directly from his heart into our ears. He gives himself to feel every emotion exuded through the 19 tracks; that's as real as it gets. — Keithan Samuels
Listen: Amazon | Apple Music | Spotify | Tidal
---
14. Durand Bernarr, Wanderlust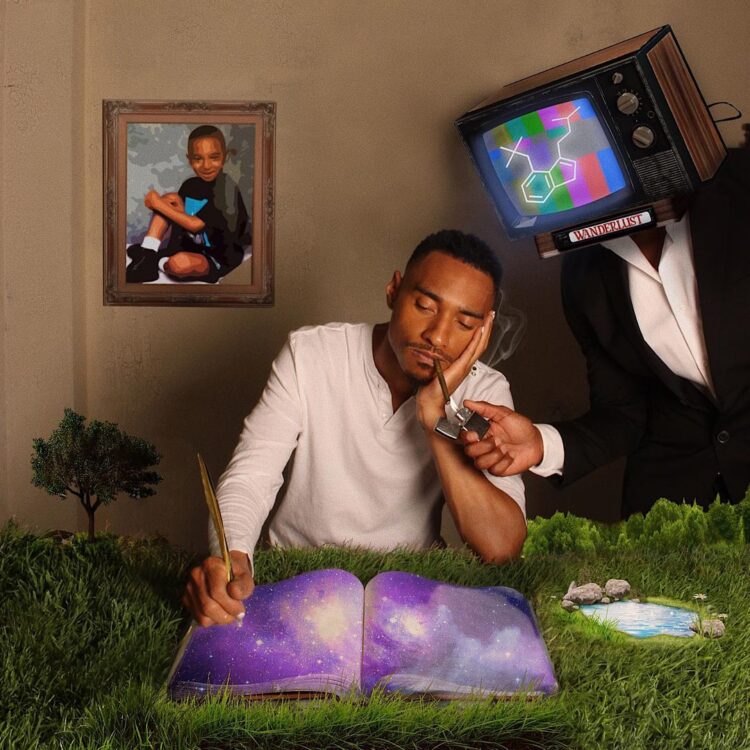 Paying homage to Kelis' sophomore album Wanderland, the extension of her influence lies in Durand Bernarr's second LP, Wanderlust. Opening the insightfully therapeutic album in true Bernarr fashion, "Boundaries" is an unruffled ode that exemplifies the innate musicality that thrives in his DNA. The whimsically honest nature that translates via social media can be found in the slinky "Footprints" and "Lil' Bit." Notions of duality are tightly knit within this album, going from an involuntary good time in one moment to true introspection by the next track.
Bernarr has a knack for tangibly depicting adulthood's throes, allowing listeners to meet his testimony with full approval. Songs like "Destination" and "Vacancy" are true tales to inform us that we're not alone. A sense of reality will always be found in Bernarr's music, whether you're down about life or moving through it with conviction. Upstaging his previous work isn't the goal, when naturally, it'll always get better by design. With more admirers finding their way song by song, the evolution of Durand Bernarr is a journey worth staying on board for. — Danielle Brissett
Listen: Amazon | Apple Music | Spotify | Tidal
---
13. Kehlani, Blue Water Road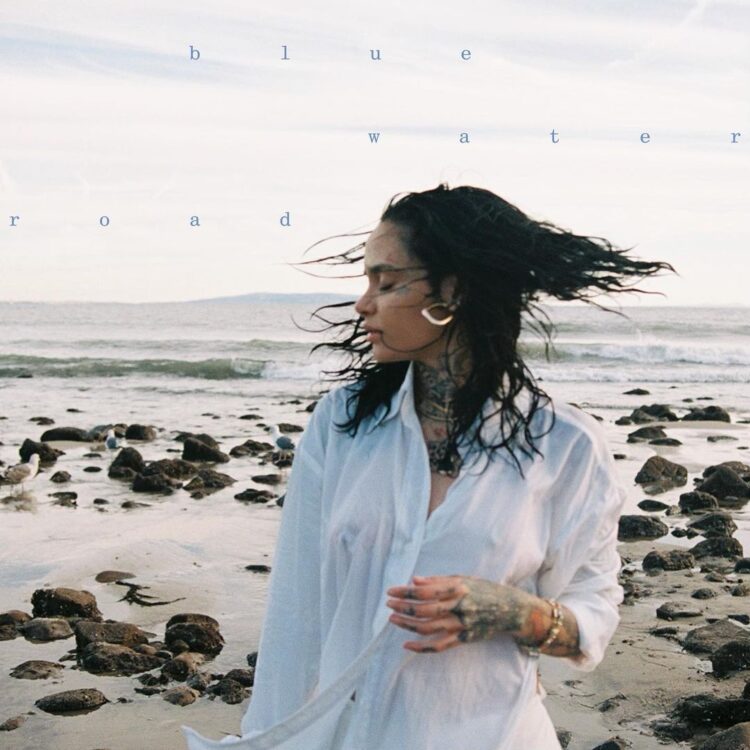 After 27 years on this earth, Kehlani has never seemed so sure of their spirituality and sexuality than on Blue Water Road. This album sees Kehlani in their most vulnerable light yet, while still retaining their trademark sensualness that listeners love to indulge. Of course, Kehlani has always been open with who and how they love, but in songs like "More Than I Should" featuring Jessie Reyez, we see them revel in a 'situationship' with another woman. "You give me attention that she can't seem to provide / Put in work to make me smile," Kehlani croons with ease. These lyrics represent a new phase of the artist — one who realizes the spell they command over their peers and uses it to their advantage. Perhaps the most compelling quality of Kehlani is their willingness to explore the duality of love — the good, bad, and ugly. On "Everything," we see a passionate person willing to love again. And more than ever, Kehlani convinces us they will be okay again. — Edward Dave
Listen: Amazon | Apple Music | Spotify | Tidal
---
12. Phony Ppl, Euphonyus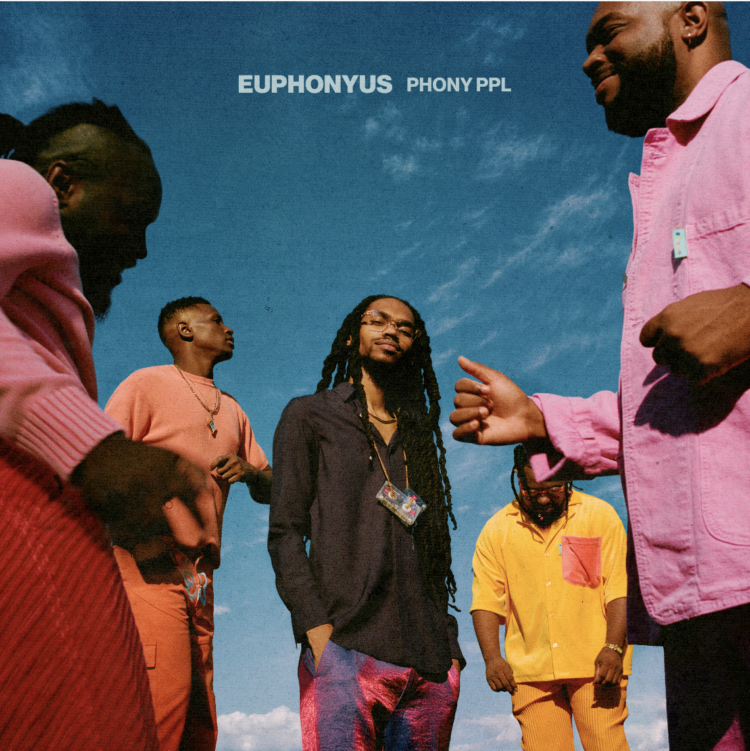 Phony Ppl (pronounced phony people) are keen on not making the same album twice. The genre-defying band, comprised of vocalist Elbee Thrie, producer/keyboardist Aja Grant, guitarist Elijah Rawk, bassist Bari Bass and percussionist Matthew "Maffyuu" Byas, find ways to reinvent themselves with each release. Their first proper album, Yesterday's Tomorrow, is mellow and jazzy, while their sophomore effort, mō'zā-ik, is thought-provoking and adventurous. The Brooklyn-based quintet's third album, Euphonyus, is an exuberant fusion of ear-pleasing tunes bound to inspire movement; it's more groovy and sweaty than their past works. The glossy instrumentation on Euphonyus is paired with lyrics that reflect vignettes of love, loss and everything in between.
The funky opener, "Dialtone," oscillates between a lovelorn protagonist and one in an imaginary relationship ("She don't know that I exist"). On the bouncy "Splashin," Thrie lusts over a concertgoer, while the Megan Thee Stallion-assisted "Fkn Around" explores temptation in a relationship. "Warmest Winter," produced by Kaytranada, escapes New York's frigid temperature to make love in the Sunny State. On "Been Away," Thrie expresses grief over a bluesy bassline punctuated by cinematic strings and a somber piano. Euphonyus is as sweet-sounding as its title and is as colorful as its cover art. It's Phony Ppl's most thrilling and daring project to date. — Keithan Samuels
Listen: Amazon | Apple Music | Spotify | Tidal
---
11. Eric Roberson, Lessons
Eric Roberson's 17th album, Lessons, drops gems about love and life. It's not preachy or self-righteous, though. It's a culmination of experiences anyone could relate to or learn from. Lessons is permeated with sweet tunes guaranteed to inspire love to the fullest. Roberson isn't ashamed to be addicted to his partner ("Higher on You") and looks forward to falling in love with her again every day ("Start All Over Again"). On "Everything," he reaffirms his devotion using hyperbolic lyrics like "If you walk away from me / You can drain the sea, won't be empty as me." "Letting My Guard Down," which features Mumu Fresh, is a beautiful acoustic tune about permitting yourself to be vulnerable in a relationship.
The title track, which Roberson wrote on his 13th anniversary, is the album's centerpiece. Here, he reflects on everything he went through to get to love and how it was necessary. "Tried to Be Your Friend," tells the story of catching feelings for someone who has you in the friend zone. "I tried to be your friend / But can't put aside my love for you, girl," Roberson sings on the melancholy tune. Before concluding the album with his all-star "Lessons (Remix)," Roberson shares an enlightening message on "Seen" featuring Cory Henry: "I had to be seen for love to find its home." Roberson told Rated R&B, "The hope is that Lessons will help people appreciate what they have and be hopeful for what's to come." The album does just that. — Keithan Samuels
Listen: Amazon | Apple Music | Spotify | Tidal
---
10. Ella Mai, Heart On My Sleeve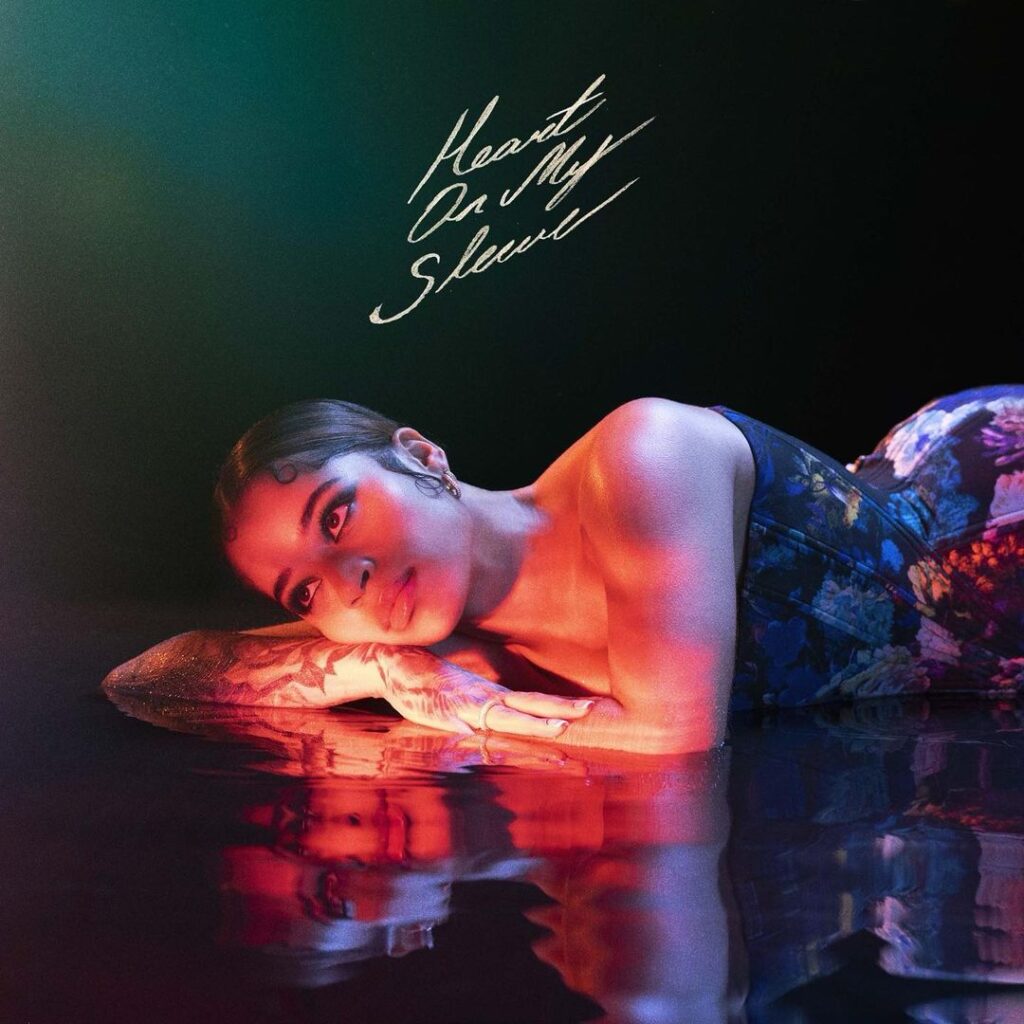 A striking return after her 2018 self-titled debut album, Ella Mai's Heart On My Sleeve, easily proves to be the better album. Beginning with "Trying," a peppy opener, Mai sounds apprehensive about giving in to a persistent admirer opposite of her type. Yet, several seconds into "Not Another Love Song," track two and the album's glossy lead single, Mai has a jittery stomach as she ponders saying the L-word. There is perhaps no trace of those dreamy images towards the end of Heart On My Sleeve, as Mai closes with "Fading Out," a breakup cut, used to resist hiding behind the notion to be loved is to be hurt.
The question looms: How did Mai get to that breaking point? Most of Heart On My Sleeve finds Mai in awe, even fictionally picturing a presumed ideal mate leaving her heart shattered. The gorgeous piano ballad "Hide" is a clear standout, in which she reflects on daring to be vulnerable again. Another marvel follows, "Power Of A Woman," a placid guitar-driven declaration.
At some point, Mai has to console and assure herself, as expressed in the Roddy Rich-assisted "How," preceded by a Kirk Franklin-led choir. Then, "Sink or Swim" comes across like a modern version of "I'm Going Down," made iconic by Mary J. Blige, who ironically guests on the outro. By sitting with her feelings, picking up wisdom from past musical loves, and factoring in astounding production, it becomes increasingly clear that Mai didn't have a sophomore stumble. — Antwane Folk
Listen: Amazon | Apple Music | Spotify | Tidal
---
9. Kenyon Dixon, Closer
Defining what R&B is in these current times can be touch and go. What can't be denied is its prevalence, importance and influence. After the positive reception from his last project, Kenyon Dixon made sure to be more intimate regarding the sound and energy for Closer. The LP allowed him to break down the elements of the genre and take inventory of its key aspects we know and love. With proper intentionality and implementation, the end result fulfills a necessary demand for the timeless spirit that has eagerly been desired.
You can only expect authentic R&B from here on out with an opening track, "Marvin Gaye." Containing a formal blend of retro vibes with contemporary nuances and numerous ornate vocal pockets, the first number assures listeners will follow through to the end without a skip. The seductive title track succinctly wraps the album with an irresistible modern-day slow jam, a lost form that many dare to attempt accurately. Closer delivers a direct aural experience that'll invigorate any true R&B fan. If Dixon makes you fall back in love with music, then he has completed a job well done. — Danielle Brissett
Listen: Amazon | Apple Music | Spotify | Tidal
---
8. PJ Morton, Watch The Sun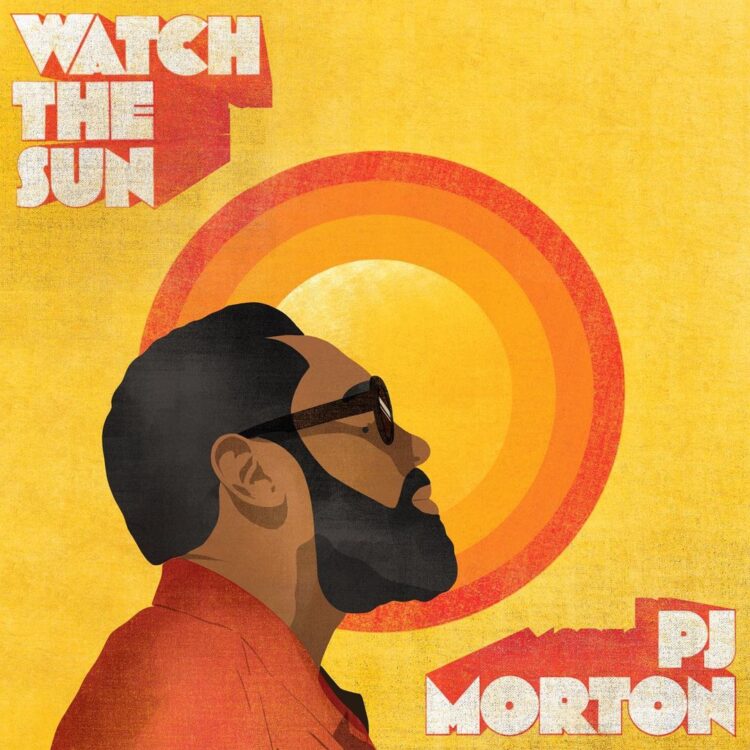 Tucked away within pine forests, fields, and ponds in Bogalusa, Louisiana, is Studio In The Country, a historic recording space where PJ Morton recorded Watch The Sun. Isolated from the world, Morton had time to bask in the comfort of solitude and ponder effective ways to restore trust and make amends with his spouse. A couple of significant songs offer the best glimpse of Morton's remorse and heartache, as in "Biggest Mistake," a soul-barring tune where he reflects on how close he was to losing his woman. The following languid, groove-based track, "Still Believe," brings on Jill Scott and Alex Isley to help illuminate a relationship in gradual decay.
"On My Way," which features vocals from the elusive El DeBarge, is a bracingly sleek R&B duet, hearing two crooners over a glistening keyboard convey a man anxiously waiting by the phone to win back the love of his life. Beyond those songs that impressively package brutal moments of vulnerability, what remains largely are phenomenal levels of inspiration. Take "My Peace" featuring JoJo and Mr. Talkbox, for instance. Applying blaring horns from Outkast's "SpottieOttieDopaliscious," the trio encourages the protection of happiness at all costs. Later, "Lil' Too Heavy," a blues-indebted tune, challenges listeners to be unashamed to ask for a helping hand. Morton ends Watch The Sun in an optimistic fashion, with nods to his faith-based roots, generously passing the mic to an all-star cast of special male guests. Watch The Sun is full of promise. — Antwane Folk
Listen: Amazon | Apple Music | Spotify | Tidal
---
7. John Legend, LEGEND
In the early aughts of his music career, John Stephens was reluctant to go by John Legend — a nickname first given to him by poet J. Ivy, who said his voice was reminiscent of an old-school soul legend. He eventually adopted the stage name — first reluctant about living up to "legend" status, then determined to bet on himself. It's a gamble that he would end up winning. Among his accomplishments, Legend is the first Black man to achieve EGOT status by winning an Emmy, Grammy, Oscar and Tony. On Legend's eighth album, LEGEND, the singer is as ambitious as he was when he decided to take on a new name. The album cover shows a shirtless Legend, lit in a golden hue against a black backdrop, looking directly into the camera with his chin up and an alluring smirk. He beams with confidence and it translates into the music.
Act I of the double album is a delightful mix of grown and sexy tunes that show Legend in a bold light. On the Rick Ross-featured "Rounds," Legend seductively promises to go all night in the bedroom. He dives headfirst into a slippery "Waterslide," eager to make a big "Splash." Legend courts a love interest on the bossa-nova "Guy Like Me" before singing about a toxic relationship running solely on good sex ("Love" featuring Jazmine Sullivan).
Act II is filled with intimate and soulful tunes that explore the depths of love, with his wife, Chrissy Teigen, as his muse. Devotional anthems like the empowering "Wonder Woman" and the acoustic "Stardust" poetically illustrate unconditional love. There are moments of introspection, as well. On "Pieces," a broken Legend tries to process loss and grief, understanding that he has to take it one day at a time. Ledisi joins him on the beautiful duet "Good," where they coo about finding light at the end of the tunnel. On LEGEND, the artist who formerly went by his birth name shows exactly why he's earned the 'legend' title: he can make timeless music for any occasion while staying true to his artistry. — Keithan Samuels
Listen: Amazon | Apple Music | Spotify | Tidal
---
6. Mary J. Blige, Good Morning Gorgeous
Mary J. Blige seems to have never concerned herself with making the cover of PEOPLE's Beautiful issue, but that is a huge part of her appeal. Rather than focus on traditional beauty standards and celebrity vanity, the R&B icon was as real as she could be, modeling good and bad personal experiences through reflective R&B songs that allowed women, particularly Black women, to see their inner strength and worth. In exchange, Blige has earned a bouquet of accolades and been dubbed by her peers and in the streets what Aretha Franklin and Billie Holiday were to their generations. Now, 30 years into her music tenure, a new Mary J. Blige has awakened on Good Morning Gorgeous, triumphantly coming out of the ashes after many years of complicated exes.
Blige's first official single, "Good Morning Gorgeous," offers a deeply moving vocal, professing exuberant self-love at sunrise. On the celebratory thumper "Amazing," Blige alternates between melodic singing and slick-tongued rapping. Then, Blige scales to slow, seductive material on "Come See About Me," a sophisticatedly sexy come-on. D'Mile cooks up a regal, progressive jazz instrumental for "Rent Money," a Dave East collaboration she recorded in the period she paid alimony to her ex-husband. Four of the 13 songs feature the word love in their titles.
Best of all is "Failing in Love," a horn-rich, slow cut where her thorny intonations could be mistaken for Michael Jackson, specifically on the chorus. But, more than anything, Blige proclaims her acquired wisdom on "Love Will Never" and laments everything she won't put up with again for the sake of a couple of forevers. Excluding a feature on "Here With Me," a briskly fluid tune, Anderson .Paak is wholly consistent with his contributions, namely on "Love Without the Heartbreak," an irrefutable sleeper. During this era of Blige's career, it's evident that the Queen of Hip-Hop Soul (and R&B) is in a good place. She has finally reevaluated her priorities, left behind the turbulence of romantic pitfalls and put herself 'On Top' of the list. — Antwane Folk
Listen: Amazon | Apple Music | Spotify | Tidal
---
5. Ari Lennox, Age/Sex/Location
"I'm over online dating apps," Ari Lennox told Summer Walker in 2019 when they interviewed each other as part of Apple Music's promotional efforts for Walker's debut album, Over It. "I found a lot of judgmental people." It's the same sentiment we later hear on "POF," the opening track of Lennox's sophomore album, Age/Sex/Location. Named after the Plenty of Fish dating app, "POF" addresses her frustrations with the current dating pool. "The audacity to lecture me about your Christianity / Then turn around and try to f**k on me," Lennox sings an Erykah Badu-esque backdrop. Age/Sex/Location sees Lennox in a new light: one where she prioritizes her desires and her self-worth, which aren't up for negotiation.
While it "sure would be sweet" for Lennox to find a lover, she's not desperate. Lennox can easily spot when a guy is trying to smooth-talk himself into her cookie jar, as evident in the flirtatious "Boy Bye" featuring Lucky Daye. Over a production that samples The Crusaders' "A Ballad for Joe (Louis)," Daye shoots his shot as Lennox dodges every one of them. She doesn't fully isolate herself from men, especially when feeling lustful. "I'm okay with being nasty," Lennox notes on "Pressure," her No. 1 hit produced by Jermaine Dupri, Bryan-Michael Cox and Elite. Then there's "Leak It," a sultry duet with Chlöe, which calls for heavy showers. Lennox's self-confidence beams throughout the album. The Organized Noize-produced "Outside" is a feel-good anthem that encourages self-acceptance: "Whether you bought your body / Whether you worked your body / Baby, you own that body."
Age/Sex/Location represents a transitional space for Lennox where she embraces her whole being and rejects anything that may dim her light ("Blocking You"). Concluding with "Queen Space," featuring Summer Walker, Lennox has entered a new domain — a no-judgment zone where she can freely and unapologetically love herself to the fullest. One thing is clear: Age/Sex/Location is Lennox's world and we're just living in it.— Keithan Samuels
Listen: Amazon | Apple Music | Spotify | Tidal
---
4. Samm Henshaw, Untidy Soul
The cover indicates that Samm Henshaw is dapper and on assignment. Besuited in dark blue, wearing black shades and swinging a red carryall, the affable British everyman appears to take releasing his debut album seriously. Though he's been recording music for almost seven years, Untidy Soul is the first full-length output from an artist on the rise to prominence. Henshaw survives in this industry that claims its most beloved genre is extinct because of songs like "8.16," a People's Choice-referencing selection where he sings with certitude.
For the core of Untidy Soul, Henshaw sings over propelling live instrumentation, as heard on "Chicken Wings," for which he asks a partner to pare back and indulge in something juicy and delectable instead. Featuring the trumpet utterance of Keyon Harrold, Henshaw's "Still Broke" possesses a tone of desolation that once depicted his life at one point.
Before that is "East Detroit," a dreamy groover where a wedge of pride stands in the way of Henshaw and his beloved resolving romantic strife in the early morning hours. There's some societal context, too; most moving on "Thoughts & Prayers," a conscious number where onlookers, like Henshaw, find guilt in once stepping over worldly concerns, not their own. At once soulful and funky, Untidy Soul showcases all of Henshaw's immense potential as a vibrant talent. — Antwane Folk
Listen: Amazon | Apple Music | Spotify | Tidal
---
3. Ravyn Lenae, Hypnos
Ravyn Lenae returns from a hiatus with a knockout debut that overflows with introspection and detail-rich productions. Lenae starts the Hypnos era with "Skin Tight," a clinging song that ropes one to a partner whose presence is no longer available but is still forever present. Steve Lacy supports the record with lean vocals and a glitchy mellow Western flair. Lenae doesn't mix words, especially on the Smino-assisted "3D." She softly sings over bass thumps about staying in the inside lane with someone she isn't ready to give an official title. But when she accepts love advances, Lenae wants this sure mate to be everything and more, as expressed in the lushly layered "Light Me Up."
The liberation-seeking "M.I.A." is the most fun, delving into the Afrobeat trend. Among the shortlist of guests, Fousheé joins Lenae for "Mercury," a kiss-off that activates the most beautiful way to drop the F-bomb. Lenae makes known her worth and resilience on "Inside Out," which dazzles with reassurance for those who suffer from self-belief. Upon the release of her 2018 EP Crush, Lenae was considered the next evolution of alt-R&B. Taking Hypnos into consideration, she made it worth the four-year wait. Lenae takes us through her world, sharing intimate moments while retaining some allure over the tranquil arrangements. — Jakori Beauchamp
Listen: Amazon | Apple Music | Spotify | Tidal
---
2. India Shawn, Before We Go (Deeper)
India Shawn is a self-realized artist. She knows exactly who she is and the energy she intends to present in her art. Unafraid to get her hands and heart dirty, the self-work materializes into the mystically anchored tracks on her debut album. Embraced with acoustic arrangements, the intro envelopes listeners with affirming words to be equipped on the resonant travels of returning to themselves through realizations of romantic and self-love.
Sitting passenger side of Shawn's vocal vehicle, she wonders if love can be found in the city of angels ("Cali Love"). Finding a worthwhile connection proves to be fruitful as she warns that what she's providing isn't to be tampered with ("Don't Play With My Heart" "Too Sweet"). Feelings begin to form, transforming from budding expectations ("When I Call") to wanting to take things to the next level at a comfortable pace ("Not Too Deep").
Situations arise and Shawn finds herself figuring out which way to go ("Caught in the Middle"), deciding that choosing herself is always the optimal option ("Just You"). Relationships have served as a mirror for Shawn, causing her to strengthen her personal bond. She's figured out that the love we seek is within; we just have to go past the surface before we go deeper. — Danielle Brissett
Listen: Amazon | Apple Music | Spotify | Tidal
---
1.

Lucky Daye, Candydrip
Lucky Daye broke into the industry as a songwriter, co-penning Ne-Yo's notable single "She Got Her Own" from his Year of a Gentlemen album. Years followed, and Daye continued to make his rounds as a songwriter, scoring placements with high-profile artists such as Mary J. Blige. Considering all this activity, he wanted to quietly build prominence behind the scenes before an official debut of his own. Remarkably, Daye's first full-length, Painted from 2019, and a future Grammy-winning set, Table for Two, which consists of all female duets, is a testament to the songwriter-turned-artist done right.
In the three years between Painted and Candydrip, Daye's sophomore album, he became more fashionable and eager to boost his profile without creative restrictions. This plays out in his second album, designed as a well-stocked candy dish. If a listener reaches in and is aimless with their choice, they will likely pick something different every time. To experience Daye's Candydrip is to pick out an innovative flavor, as he previously pointed out. Shrugging off the sophomore blues, the New Orleans, Louisiana, native returns to the studio with favorite collaborator and Oscar and Grammy winner D'Mile to produce an assortment of tasty treasures that don't lose their deliciousness. Daye, a groove specialist, officially opens the album with the Smino-assisted "God Body," a beatific track coated with an edible outside of lively funk backdrop but an even sweeter lyrical inside.
"Cherry Forest," with alluring contributing vocals from Alex Isley, sticks to the roof of the mouth like chewy taffy perfection, whereas "Feels Like" pulls influence from euphoric funk and pitches up Daye's caramel-melting vocals for psychedelic ear candy. "F**kin' Sound" goes down like a cinnamon-hard candy disc, bold and spicy, similar to a nightly experience in the bedroom for which he gives his best to his woman. Like black licorice, "Used to Be" is hard to swallow, acknowledging the emptiness felt following a torrid breakup. It's no coincidence that Daye and D'Mile have found a way to sample right, heard in top form on "Guess," which warps Usher's "U Don't Have to Call." Another early 2000s sample arises, this time from Musiq Soulchild on "Over," where Daye no longer wants to find pleasure in dysfunction. Candydrip is a fitting album title; it serves savory tracks galore that can be placed at the forefront of any endcap, whether at a general store or a music shop. — Jakori Beauchamp
Listen: Amazon | Apple Music | Spotify | Tidal
---
Honorable Mention:


Beyoncé, RENAISSANCE
The definition of 'renaissance' can be described as a revival or renewed interest in something. As it has been six years since her last solo release, it's safe to say Beyoncé has sought new ways to channel her creativity, as expressed in the numerous varying projects that were released post-Lemonade. Reaching a plateau in her music career where the work isn't particularly intended for a widespread demographic, RENAISSANCE represents a newfound joy and freedom she desires to share as the world reemerged.
In act one of the trilogy, the audience is enveloped in a boldly confident, self-aware ecosystem where pure enjoyment and movement are paramount. As the current R&B soundscape has lingered in a hazy, mellow space, RENAISSANCE highlights an up-tempo dance energy that has sorely been missed. While tracks such as "CUFF IT" and "VIRGO'S GROOVE" automatically urge bodies to the dance floor, the delicate "PLASTIC ON THE SOFA" serves as one of the most vocally invigorating moments on the album.
To say Beyoncé's seventh studio album had listeners in a chokehold is merely an understatement. From the brashly affirming intro to closing with a contemporary ode to Donna Summer, fans were immediately entranced by Beyonce's return. Whether you replayed one track or the entire album on multiple occasions, its hypnotic grasp is undeniable. In giving us an experience we didn't know we needed, the RENAISSANCE takeover has just begun. — Danielle Brissett
Listen: Amazon | Apple Music | Spotify | Tidal
---
Follow Rated R&B's editorial team on Twitter:
Keithan Samuels — @IamKeithan
Antwane Folk — @iam_antwane
Danielle Brissett — @DaniBKnowing_
Jakori Beauchamp — @jakoribJ
Edward Dave — @eddy_564