Beyoncé is that girl. The music icon is named one of TIME's 100 Most Influential People of 2023. She is featured in the Titans section, joining notables including Angela Bassett, Gina Prince-Bythewood, Lauren Powell Jobs, and Lionel Messi.
Grammy winner Steve Lacy also made TIME's annual list. His write-up was done by Chlöe, whose debut album, In Pieces, is out now.
Jessica Sibley, TIME's CEO, said, "We are thrilled to recognize this year's list of the world's most influential people. We look forward to convening the TIME100 community—one of the largest leadership communities in the world—to spotlight and hear from individuals who are wielding their influence to drive positive action toward a better world at the TIME100 Summit Featuring TIME CO2 and Gala this month in New York City."
In a joint statement, Edward Felsenthal, TIME's editor-in-chief, and Samuel P. Jacobs, TIME's digital director and executive editor, added, "One of the most inspiring initiatives for us at TIME over the past few years has been convening TIME100 honorees from around the globe. What began nearly two decades ago as an annual list of the world's most influential people has become a community of leaders from across fields, who join together in venues from Singapore and New York City to Dubai and Los Angeles, to spotlight solutions toward a better future."
House producer/DJ Honey Dijon, who collaborated with Beyoncé for one of four "Break My Soul" remixes, wrote her tribute.
"In 2003, Beyoncé performed her hit single 'Crazy in Love' for the BET Awards. Her performance embodied the legacy and culture of Black artists from Josephine Baker to Tina Turner, James Brown, and Prince. The way she commanded the stage and led her band was transcendent. That performance secured her place in the pantheon as one of the greatest Black female artists of our time," Dijon wrote.
"After being approached to work on her 2022 album Renaissance, I realized very quickly that I was contributing to yet another historic moment—not only for dance music, but also as a celebration of the foundations of Black music. From R&B to house, gospel to techno, hip-hop to vogue, Beyoncé wove a tapestry of music on Renaissance that celebrated all facets of Black music, including the immense contributions of the Black gay and queer community. Then she became the most-decorated Grammy winner ever. Beyoncé's fearlessness, talent, beauty, and artistry will continue to influence and inspire Black female artists for millennia."
TIME will salute the 2023 honorees at its 17th annual TIME100 Gala on Wednesday, April 26, at Jazz at Lincoln Center's Frederick P. Rose Hall in New York City. The event airs Sunday, April 30, on ABC at 8 p.m. ET.
Beyoncé's TIME100 entry comes in light of her becoming the most decorated artist in Grammy history, with 32 wins. She won four trophies at the 65th Grammy Awards, including Dance/Electronic Music Album for Renaissance, her 2022 album. She became the first Black woman to succeed in this category, introduced at the 47th Grammy Awards in 2005.
Renaissance is Beyoncé's seventh studio album. It's the first of a trilogy. The platinum-selling album includes the hit singles "Break My Soul" and "Cuff It," which both topped several Billboard and radio charts and won awards, respectively.
Beyoncé is heading out for her Renaissance World Tour next month. It begins on May 10 with a European leg before returning to the U.S. on July 8 for the North American leg. Tickets are now on sale.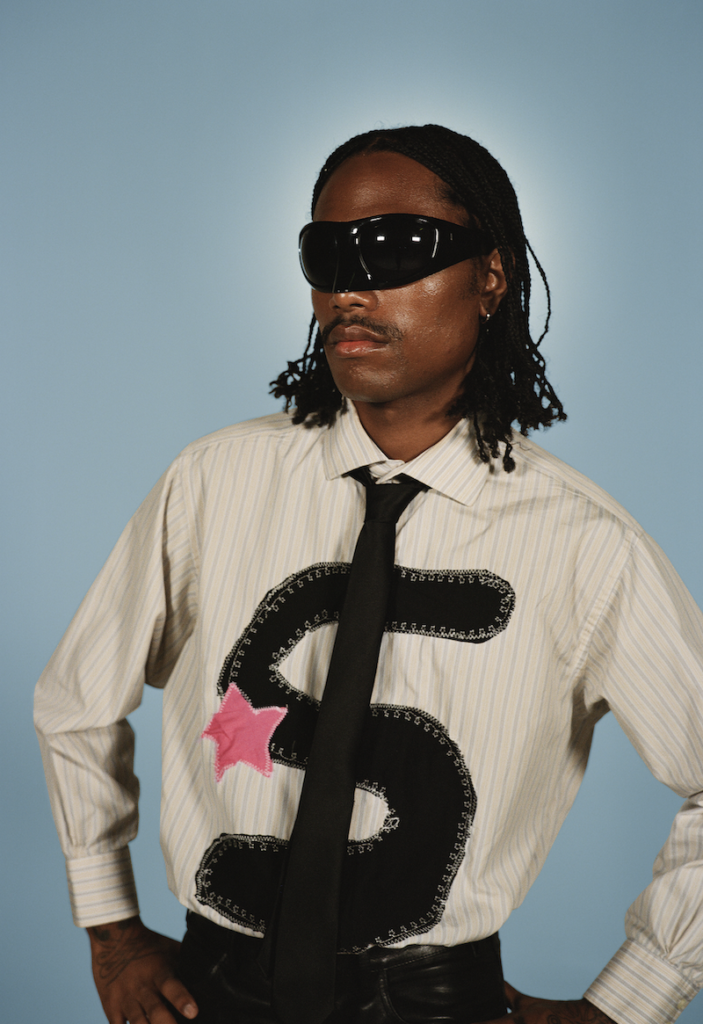 Steve Lacy released his sophomore album, Gemini Rights, last July. It featured "Bad Habits," his first No. 1 single on the Billboard Hot 100 chart.
Gemini Rights was among Rated R&B's 30 Best R&B Albums of 2022 list. It won Best Progressive R&B Album at the 65th Grammy Awards.
See the complete TIME's 100 Most Influential People of 2023 list here.