Rising alternative R&B singer d4vd has released his new single "Don't Forget About Me."
The tearful anthem, co-written by d4vd and Robin Hannibal (Dvsn, Leven Kali), hears the 18-year-old crooning about lost love. Though their relationship has ended, d4vd yearns for his ex-lover to remember the beautiful moments they once shared.
"'Cause I don't wanna relive this feelin' of alone / And I don't wanna keep cryin' on your shoulder / Swear I thought we'd be together 'til we're older / Too many thoughts inside my head, thеy're spillin' over," d4vd sings.
"Don't Forget About Me" previously shared 2023 singles "Sleep Well" and "Worthless." All three tracks will appear on d4vd's debut EP, Petals to Thorns, out May 26 via Darkroom/Interscope Records.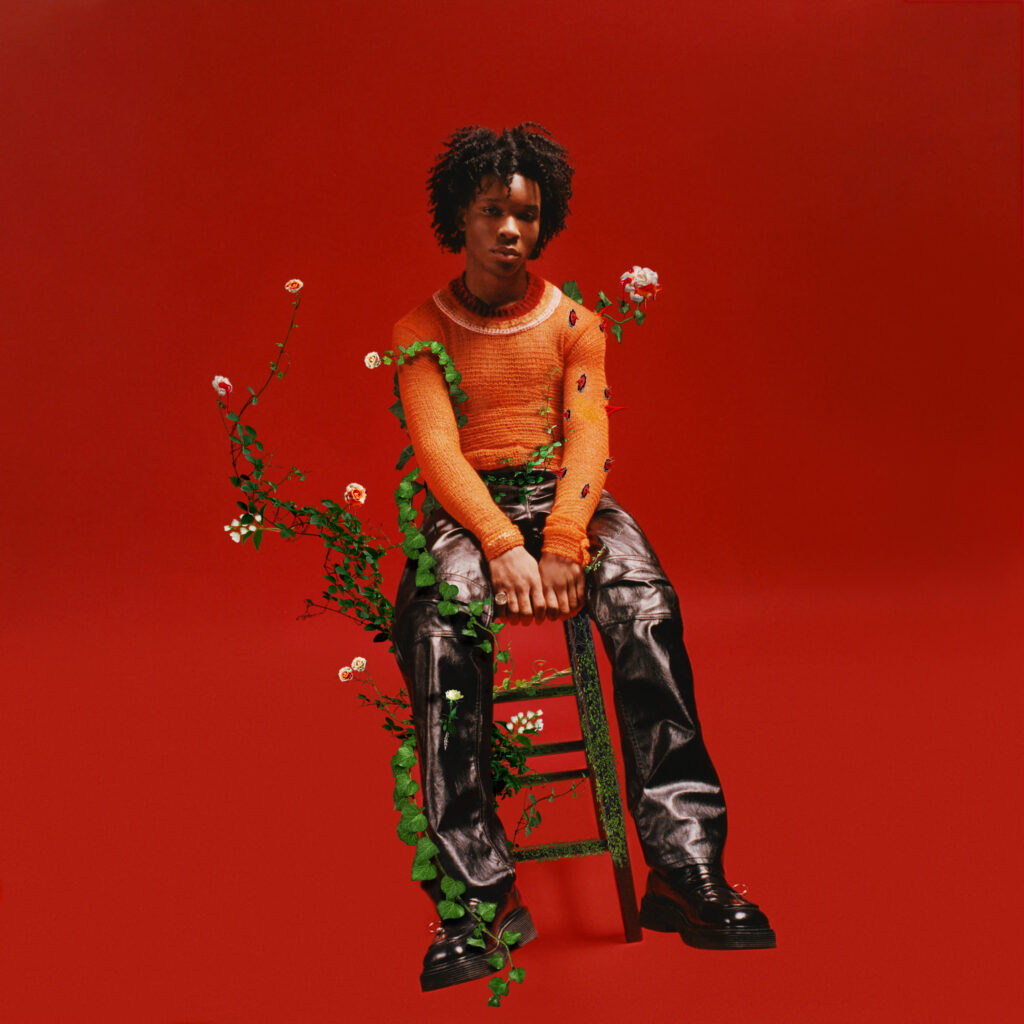 Petals to Thorns will also include d4vd's popular 2022 tracks "Here With Me" and "Romantic Homicide," which have over 500 million streams on Spotify. Additionally, it will include "You and I," which is nearing 30 million streams on Spotify.
On May 28, d4vd will launch his Petals to Thorns Tour in Manchester, U.K. He will play throughout the U.K. and Europe, hitting major cities such as London, Amsterdam, Paris and Florence.
Once d4vd returns to the U.S., he will kick off the North American leg on June 25 in Houston, Texas. From there, he will make stops in Atlanta, Washington, D.C., Toronto, New York, and Chicago.
Following his show in San Fransisco, California, on July 25, d4vd will travel to Naeba, Japan, to perform at the Fuji Rock Festival on July 29. d4vd will conclude his tour in Los Angeles, California, on Aug. 10 and Aug. 11. (The tour dates are listed below.)
Stream d4vd's new song "Don't Forget About Me" below.
d4vd's Petals to Thorns Tracklist
1. Sleep Well
2. Here With Me
3. This Is How It Feels (feat. Laufey)
4. Don't Forget About Me
5. WORTHLESS
6. Backstreet Girl
7. You and I
8. Romantic Homicide
9. The Bridge
dv4d's Petal to Thorns Tour Dates
​​May 28 – Manchester, UK @ Deaf Institute
May 30 – London, UK @ Islington Assembly Hall
Jun 2 – Amsterdam, Netherlands @ Paradiso Tollhuisten
Jun 3 – Paris, France @ We Love Green Festival
Jun 6 – Berlin, Germany @ Privatclub
Jun 8 – Cologne, Germany @ Helios 37
Jun 9 – Gräfenhainichen, Germany @ MELT Festival
Jun 11 – Stockholm, Sweden @ Nalen Klubb
Jun 13 – Oslo, Norway @ Parkteatret
Jun 14 – Copenhagen, Denmark @ Rust
Jun 16 – Milan, Italy @ Unaltro Festival (Concert Series)
Jun 18 – Florence, Italy @ Firenze Rocks Festival
Jun 25 – Houston, TX @ White Oak Music Hall
Jun 27 – Dallas, TX @ The Echo
Jun 29 – Atlanta, GA @ The Loft at Center Stage
Jul 1 – Washington, DC @ Union Stage
Jul 5 – Toronto, ON @ Velvet Underground
Jul 7 – Boston, MA @ Brighton Music Hall
Jul 8 – Brooklyn, NY @ Music Hall of Williamsburg
Jul 10 – New York, NY @ Racket
Jul 11 – New York, NY @ Racket
Jul 16 – Chicago, IL @ Bottom Lounge
Jul 18 – Denver, CO @ Bluebird Theater
Jul 21 – Seattle, WA @ The Showbox
Jul 22 – Vancouver, BC @ Fortune Sound Club
Jul 23 – Portland, OR @ Wonder Ballroom
Jul 25 – San Francisco, CA @ Great American Music Hall
Jul 29 – Naeba, Japan @ Fuji Rock Festival
Aug 10 – Los Angeles, CA @ El Rey
Aug 11 – Los Angeles, CA @ El Rey
Get tickets at d4vd.io.