Tina Turner, the Queen of Rock 'n' Roll, has died. She was 83.
According to a statement from Turner's publicist Bernard Doherty, Turner "died peacefully today at the age of 83 after a long illness in her home in Kusnacht near Zurich, Switzerland."
A statement was also shared on Turner's official Facebook page: "It is with great sadness that we announce the passing of Tina Turner," the statement said. "With her music and her boundless passion for life, she enchanted millions of fans around the world and inspired the stars of tomorrow. Today we say goodbye to a dear friend who leaves us all her greatest work: her music. All our heartfelt compassion goes out to her family. Tina, we will miss you dearly."
Following the announcement, many singers, songwriters and musicians went to social media to express their condolences.
Mick Jagger, who previously collaborated with Turner, shared: "I'm so saddened by the passing of my wonderful friend Tina Turner. She was truly an enormously talented performer and singer. She was inspiring, warm, funny and generous. She helped me so much when I was young and I will never forget her." (Mick Jagger and Turner released "State of Shock" in 1984, which peaked at No. 26 on the Billboard Hot 100.)
Stephanie Mills wrote in an Instagram post: "I am heartbroken to see that one of my idols have passed. She paved the way for so many of us in the industry."
Gladys Knight shared, "Tina was an inspiration to all people and particularly, all women. She was a fierce force of nature and gave us all hope. May she Rest in Peace."
Born Anna Mae Bullock on Nov. 26, 1939, Brownsville, Tennessee, Turner first rose to prominence as the lead singer of the Ike & Tina Turner Revue in the '60s and '70s.
The couple made everlasting hits such as "River Deep – Mountain High," "Proud Mary," "A Fool in Love" and "It's Gonna Work Out Fine," among others.
Turner eventually separated from Ike, who was abusive in their relationship, and focused on her solo career.
Between 1974 and 1979, Turner released four albums, including Rough and Love Explosion, both via United Artists Records.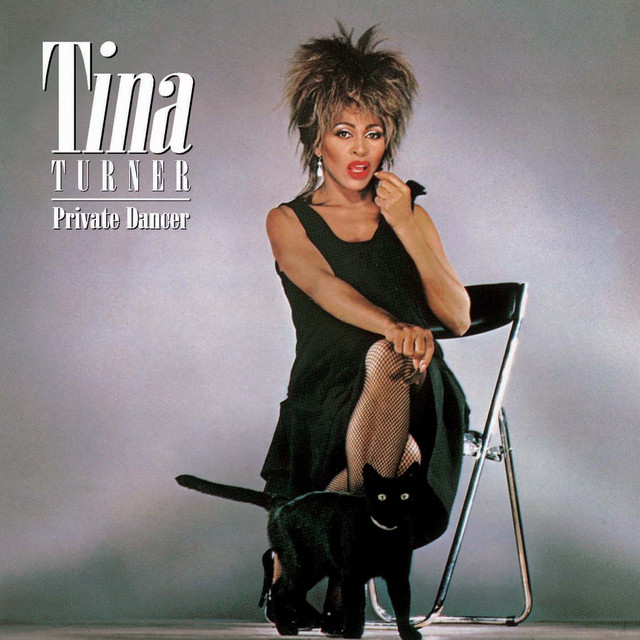 Yet, it wasn't until 1984 that Turner would get her big break as a solo artist. Her fifth studio album, Private Dancer, released in May 1984, peaked at No. 3 on the Billboard 200 chart.
The album, which was certified 4x multi-platinum by June 1985, included the following Billboard Hot 100 hits: "What's Love Got to Do with It" (peaked at No. 1); "Better Be Good to Me" (peaked at No. 5) and "Private Dancer" (peaked at No. 7), among others.
At the 27th Grammy Awards in 1985, Turner took home three trophies, one in the general field and one in a performance-related category for "What's Love Got to Do With It."
She also won Best Rock Vocal Performance, Female, for "Better Be Good to Me." She'd become the most decorated Black woman in the latter category, with three additional wins throughout the '80s.
At this publishing, Private Dancer is 5x multi-platinum with over five million copies sold in the U.S.
In 2020, Private Dancer was added to the Library of Congress' National Recording Registry for being "culturally, historically, or aesthetically significant."
Turner's tenth and final album, Twenty Four Seven, was released in Europe in 1999 and in the U.S. the following year. The album debuted and peaked at No. 21 on the Billboard 200 chart.
Turner retired from live music tours in 2000. After Turner shared the stage alongside Beyoncé at the 50th Grammy Awards in 2008, where she won her eighth and final Grammy, she resumed performance activity and toured the world beginning 2008 and 2009. Turner released Tina Live, a live album recorded during Tina! 50th Anniversary Tour.
In 2018, Turner was honored with a Lifetime Achievement Award from The Recording Academy for her groundbreaking contributions to the field of recording. "This year's Special Merit Awards recipients are a prestigious group of diverse and influential creators who have crafted or contributed to some of the most distinctive recordings in music history," said Neil Portnow, former president and CEO of The Recording Academy.
In 2021, Turner teamed with HBO and HBO Max (now referred to as Max) to release her TINA documentary. Directed by Dan Lindsay and T.J. Martin, TINA chronicled the music icon's rise to fame, her traumatic marriage, her triumphant comeback at age 44 and her legacy.
The career-spanning doc timed perfectly with Turner's induction into the Rock & Roll Hall of Fame class of 2021. Angela Bassett, who portrayed Tuner in the 1993 biopic, What's Love Got to Do With It, inducted Turner.
It was Turner's second Rock & Roll Hall of Fame induction. She was first inducted as part of Ike & Tina Turner in 1991
Turner had her life and career memorialized in Tina: The Tina Turner Musical, which is currently in production nationwide.
Story developing.