Fledgling soul singer Devon Gilfillian has shared "All I Really Wanna Do (Sunset Mix)," the second alternate version of his bubbling hit "All I Really Wanna Do."
Camper (Coco Jones, Brandy) produced the updated edit that drifts over an undulating arrangement, wistful keys and fluctuating bass. Gilfillian's expression of pure joy when spending time with his love interest is still undeniably beautiful and heartfelt.
The original version of "All I Really Wanna Do" appears on Gilfillian's sophomore album, Love You Anyway, released April 7 via Fantasy Records.
The Sunrise Mix was released just a few days before the standard version of the track peaked at No. 6 on Billboard's Adult Alternative Airplay chart. It makes it his fourth top-ten hit on that chart.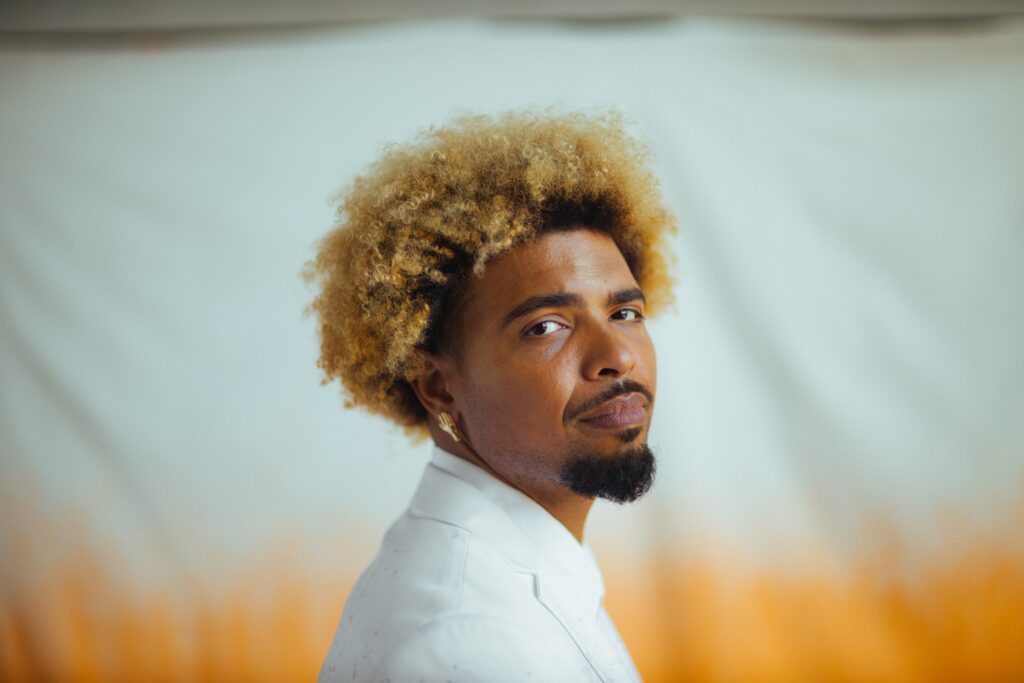 Gilfillian discussed the inspiration behind his hit single in an interview with Rated R&B.
"I started writing it in 2018 with my buddy Ran Jackson. We put it down and I knew I wanted to do something with it eventually. One drunken night, I was out with Ran and my buddy Henry Brill came along. They were having this songwriter ego moment of like, 'I can write a better song than you.' And he was like, 'Alright, let's go and write some songs,'" recalled Gilfillian to Rated R&B.
"We went back to my house and pulled up 'All I Really Wanna Do.' Henry just started blurting out lines and we're like, 'Okay, we gotta finish the song.' We put it down and eventually flew out to LA to Ran's place and got it. I'm so glad we got it to the finish line. The song is about the opportunities of love that you're presented with, finding someone and being like, 'Wow, this person accepts me for my weird ass self. Let's see where this goes.'"
In the same interview with Rated R&B, Gilfillian shared his hopes for what fans would take away from Love You Anyway.
"I would love [for] it to open people up to conversations — hard conversations, political conversations, religious conversations, all conversations that are uncomfortable. I also want them to dance and forget about the sh*t that's going on in their life. If I can get those two things to happen, then I think I feel like I did a good job," shared Gilfillian to Rated R&B.
Additionally, he will be embarking on a headlining tour this summer, which will run from Aug. 19 to Oct. 29 throughout North America. Tickets can be purchased on devongilfillian.com.
Prior to the launch of the official tour, Gilfillian has several festival appearances scheduled for June and July, including the Bonnaroo Music & Arts Festival on June 17 in Manchester, Tennessee.
Listen to Devon Gilfillian's "All I Really Wanna Do (Sunset Mix)" below.