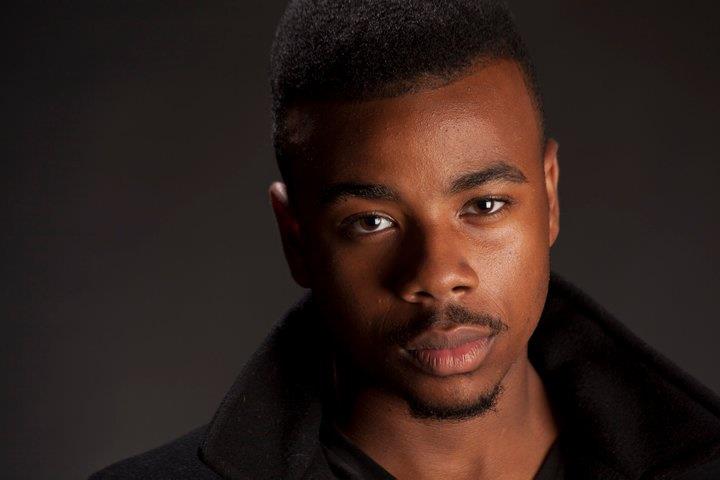 Devin White is on his way to stardom. The R&B-pop singer developed a love for music at the tender age of 10 and when most kids were mastering cursive handwriting, he was studying the gracefulness and etiquette of some of today's most seasoned entertainers. His love for music led him to musical theater for much of his early childhood and he eventually attended the renowned Duke Ellington School Of The Arts with a focus in Theatrical Arts. Though acting fed his fetish for stage performance, he could not escape his desire towards music. Devin is passionate about being involved in every aspect of creating. From mixing to mastering to mic levels and melodic arrangement, Devin takes the driver seat.
In 2010, Devin released his critically acclaimed debut album iCRed, which spawned fan-favorite tracks including "Pulse," "Like A Slave," and "Runway Girl." Now, he is gearing up for the release of his sophomore album New Nation, due March 28. We recently caught up with Devin to discuss his musical beginnings, influences, New Nation album, among other topics.
Check out our interview with Devin White Below.
How did you get started with music?
I went to Duke Ellington School of Arts. I've always been really theatrically oriented, growing up. I was really into theater and acting. For me, that's where it developed because I was attracted how vivid musicians were able to express their opinions and insights and prospects and they had a lot of control. So I think that's what really attracted me to start doing music. It just kind of falls from there.
When did you decide you really wanted to pursue a music career?
It was always a dream as a child. But the last few years of high school. I started playing around in my mind if I was to make an album, what the concept would be. I've always been into the whole package of a musician and what it entails. Not only recording the records, but the stage and costume design.
Who are some of your musical inspirations?
I think it breaks down into different dimensions. As far as performance, Michael and Janet Jackson. As far as actual music, it's so many inspirations – Zapp and Roger, The Funkadelics, Freddie Mercury – so many timeless artists.
What's it like being a rising  R&B/Alternative artist in the DMV area?
When I first started recording, I was attracted to dance alternative records and dance-pop. It was really difficult to come out with that sound. Most independent artists in the DMV weren't really doing that thing.
As a new R&B artist, what's your take on the new direction of R&B?
I think over time, the younger generation now, I think for them the sound of R&B music from the past is outdated. So I think what you have now is artists who have to tell the same stories they would tell but they have to find new ways, musically, to make people listen. I don't think people don't appreciate the old sound, but I think sometimes they don't connect to it. I definitely think what R&B was is still very important.
Let's briefly talk about your first album iCred.
That was my very first record. I look at music like a canvas. For me, that album had a lot different themes. There was anger, there was love. I think red is such a strong color because it can represent love, hate, excitement. It wasn't a concept album, though. It was just records that I was ready to share. It was just good music, pop music, R&B. I think it was a little more restricted than my upcoming album. I'm proud of it. I think it's some really great records on that album.
 You recently released "Don't Stop The Groove" as a single off your upcoming album. Tell us about it.
It's almost reminiscent of 80's pop music. It's very funky. The lyrics are very playful I think. It's really about having a good time. I wanted to do something nostalgic but have a current appeal in my own way. I didn't want it to sound like anything else. We shot a video for it and it will be released on VEVO sooner than later. The video is high fashion.We had a lot of fun.
Now let's get into your album New Nation. What can we expect from that album?
The album will be released on March 28th. I'm really excited. I've been working on this record for about a year. "New Nation" is actually a title track and that song is funk. It's reminiscent of Zapp and Roger. That record is basically talking about where we are in the world now and how times are changing and how we're the new frontier of progression whether it's in human rights, tolerance of one another. I feel like it was a strong record to title the album after.
As far as the album goes, I was just being free to create whatever I wanted. I didn't prejudged. I wasn't biased. I created whatever I felt. There's a lot of hip-hop influence, you've got some classic R&B, alternative R&B, funk, dance-pop. It's something for everybody but not because I intentionally wanted to do that. It's just the diversity in me as an artist.
What else do you have planned for this year?
I'm planning to go on tour. I actually just finished auditioning dancers. The "New Nation Tour" kicks off on April 13 in Philadelphia. I'm really excited about it.

www.devinwhitenow.com
Twitter: @DevinLWhite
Facebook: Devin White