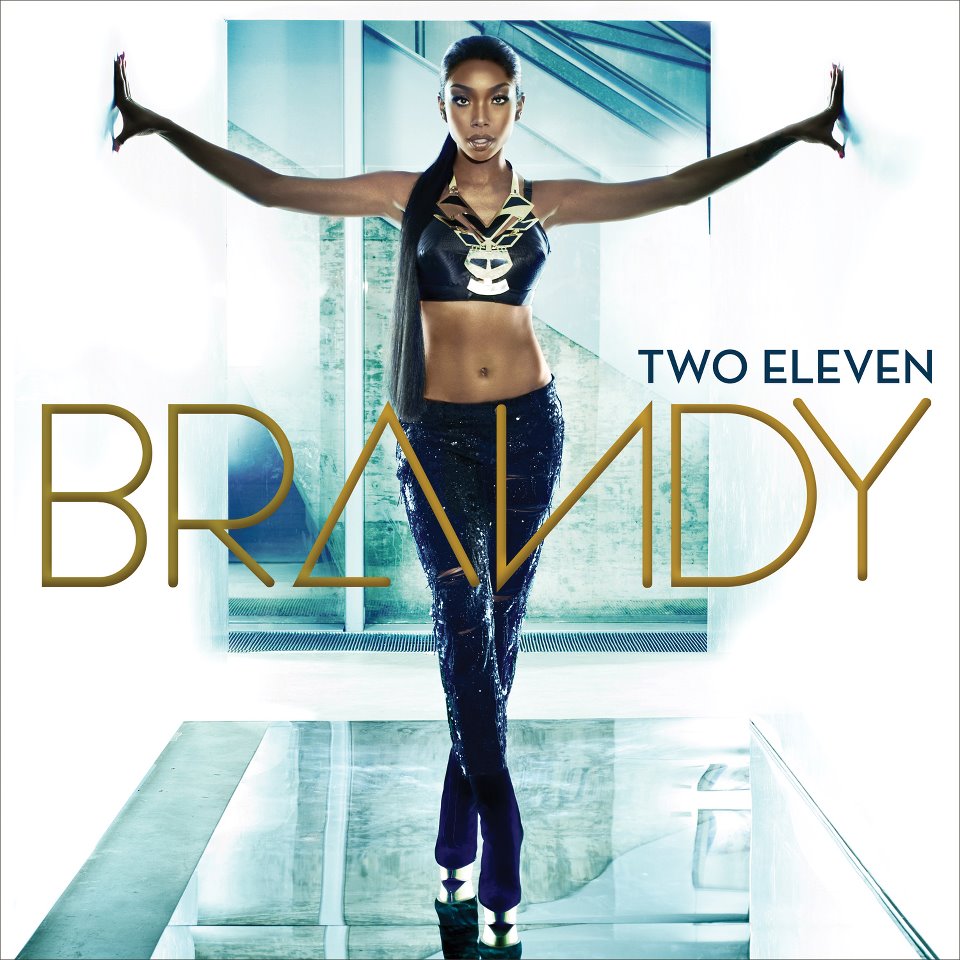 We all know the process: a music Diva stakes her claim on a fiscal quarter of the year, which spawns a spectacle of unique marketing tactics, promotional tours and, inevitably, "the Stan wars," all culminating in the successful release of a much-anticipated album. It happens year after year and last year was almost no different for R&B veteran Brandy Norwood's sixth studio album, "Two Eleven." So, what happened?
After the poor commercial success of her fifth studio album, "Human" (2008), and her somewhat abrupt departure from record label, Epic Records, shortly afterwards, Brandy seemed to be seeking a place of belonging in the ever-changing music industry she'd once had wrapped around her finger. It appeared as though the industry had become as nonchalant with Brandy as it had become with the existence of the R&B genre, in general.
While on a mission to maintain her spot as one of R&B's most notable and cherished voices in the years to follow, Brandy steered her focus toward her growth as an artist and a businesswoman. Moving forward with a new record label and starting a new album seemed like a fresh start for the songstress…and it was.
With a four-year hiatus since "Human," a legion of loyal fans awaiting her return and new-found attention garnered through social media exposing her unparalleled talent to new fans, Brandy appeared poised for a powerful comeback. However, one of the major exceptions in the formula of commercial success for Brandy's "Two Eleven," was one of the most damaging factors for the debut of any artist's album: an extremely promoted, yet prolonged release.
Murmurings of what was to eventually become "Two Eleven," began in late 2011 on the heels of producer Sean Garrett's eagerness to spill the beans to Rap-Up.com about production work he had done on the project's first single:
"What I can tell you is that it's hot. It's definitely something you have never heard—you probably haven't heard Brandy over a track like this. It's very commercial, but at the same time, it's got a dope hip-hop influence—it's club, it's radio, it's all formats. . . . [I]t's coming really soon. I'd probably say before Christmas. . . . [Y]eah, I think she said her album is coming around April."
This information immediately sent die-hard Brandy fans, or 'Stars' as she endearingly calls them, into overdrive. 'Stars' took to the Internet to express their excitement and aggressively began campaigning for the return of their queen. Facebook, Instagram, Twitter, Tumblr–Brandy was returning and she was EVERYWHERE. Then came the push backs.
A running joke on Twitter became that Brandy's promotional tour for the album had spanned all four seasons of 2012 which, in retrospect, wasn't far from fact. Garrett's initial revelation (in November of 2011) about the single and the month of the album release turned out to be incorrect.
"Two Eleven" was officially scheduled for a March 2012 release instead of April, which was good news. That was until the single's release date was pushed back to accommodate the release of fellow R&B Diva Monica's duet with Brandy, "It All Belongs To Me," for her own album.
As a result, the album was also pushed back making the wait for any new solo music (let alone "Two Eleven") even longer. The disappointment was short-lived, when the album was given a new official release date of May 2012. Fans rejoiced until Brandy announced, in March, that the album would now be coming June 2012.
To hold fans over, the album's first single, "Put It Down" (featuring Chris Brown), made its debut on May 4, 2012. Merely a distraction for coming delays, the release date for the album was then changed to August 28, with the specification of an actual date providing impatient fans with a glimpse of hope. As if the fans weren't being tortured enough, hope was shattered when the release was pushed back a little over a month to October 2, then one more time to October 16.
Met by rave reviews from fans and critics alike upon its official release, Brandy had hit a home run. The album was a masterpiece, but record sales told a different story. Coming in with a number 3 debut on the US Billboard 200 and first week sales of only 65,000 copies brought about confusion. With so much hype surrounding the album, one would've thought that sales would've been an outstanding, but the masses lost interest in purchasing something they'd been teased with for practically a year.
In April 2013, Brandy told Pynk Magazine that in spite of her album only selling a staggering 178,613 copies since is October 2012 release, she wouldn't let numbers define her, stating boldly, "I define me." It is no surprise, however, that "Two Eleven" continues to do poorly by industry standards based on the lack of promotion on the back-end of its release.
Though Brandy continued to promote the album with performances across the country after its debut, the follow-up single fell short of mainstream radio play and was accompanied by a lackluster visual. In addition, no more singles have been released from the album to date.
Conceptually, "Two Eleven" had all the makings of a classic–and in many ways it still is. The less than desirable sales don't at all mean that fans aren't willing to pay for Brandy's music or that they don't want to hear more from her in the future. What it does mean, as far as "Two Eleven" goes, is simply that it was too little, too late. That's what happened.
—
J. Williams is a Contributor for Rated RnB. For more info about J. Williams, visit http://jwilliams.TV.