October 2013 R&B Album Release Dates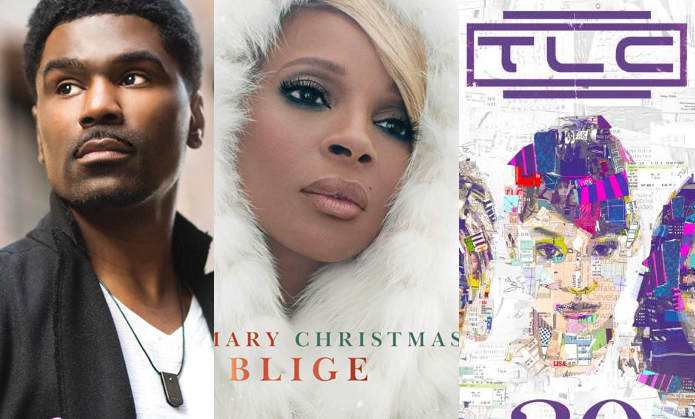 Mary J. Blige loves her some Elton John. As part of his newly released tribute album, Revamp: The Songs of Elton John & Bernie Taupin, the R&B legend rendered her bluesy interpretation of his 70s song "Sorry Seems to Be the Hardest Word."
Speaking to Billboard, Blige explained why she covered this tear-jerker from the Rocket Man's discography. "I specifically chose to sing 'Sorry Seems To Be The Hardest Word' because of how beautiful and sad the song is and it was also so cathartic for me to sing," she said. "Elton and Bernie's songs, so inspiring and powerful, will continue to stand the test of time."
This isn't Blige's first time covering "Sorry." She recorded the song for 2004's Bridget Jones: The Edge of Reason soundtrack, as well as performed it for John at the 2004 MOBO Awards where singer Brandy was shown in her feelings.
Listen to Blige's updated version of "Sorry Seems to Be the Hardest Word" below.
Mary J. Blige is getting a head start to secure a nomination for Best Original Song at next year's Academy Awards.
The Queen of Hip-Hop & Soul has reunited with Sir Elton John for a new original song titled "Stronger," featured in the animated film Sherlock Gnomes. Blige's voice breathes life into Irene Adler, who was once engaged to Sherlock. Irene uses Sherlock calling off their engagement as fuel to sing a powerful anthem on discovering an inner strength after the romantic sparks die.
"Doesn't it look like I need ya? / Better shape, better off / Stronger than I ever was," she belts.
John admits he "never wrote a song like this before" but found inspiration from Irene and Blige's recent love tales for the song's dynamic lyrics.
Blige made Oscar history by becoming the first person ever to receive nominations for a performance and original song in the same year, for the same film. She portrayed Florence Jackson, a sharecropper's wife in Dee Rees' film adaptation of the novel Mudbound.
Sherlock Gnomes arrives in theaters March 23.
R&B legend Mary J. Blige is not only a two-time Oscar nominee this year, she is a performer, too. The Queen of Hip-Hop Soul will perform her Oscar-nominated song "Mighty River" at the 90th Academy Awards.
While discussing her Oscar attire and how she celebrated her double nods news with Diddy and friends, Blige tells Entertainment Tonight that she intends performing the powerful ballad from the Mudbound film. "This is all beautiful. This is the thing we dream about," she says.
Blige made history as the first person ever to score nods for a performance and original song in the same year, for the same film. "My phone rang at about 5:30 a.m. and it was my publicist, Amanda, and she was screaming. And I don't know what it is so I'm screaming and I'm crying! It's just a really emotional time. We're not taking this lightly because things like this don't happen. And it did."
Hosted by Jimmy Kimmel, the 90th Academy Awards will air live on Sunday, March 4 at 8 p.m. EST on ABC.