On Mother's Day weekend, music fans flooded the Township Auditorium in Columbia, South Carolina, to experience a night full of soulful classics from R&B veterans Keith Sweat and Joe.
The latter crooner, dressed in a fitted white suit and sporting stylish black shades, was ready to give the excited moms in the audience an incredible Mother's Day gift in the form of songs.
Joe's discography spans over two decades, which he successfully created his lane of memorable ballads that is relevant to almost any relationship.
With romantic songs like "Good Girls," "The Love Scene," "Stutter," "I Wanna Know," "Changed Man," "My Love," "Almost There" and "I'd Rather Have a Love," Joe has effectively covered almost every aspect of being in love. Joe was never afraid to coo about the good, bad, and ugly situations that relationships can sometimes face through each record.
The R&B heavyweight shows no signs of stopping anytime soon. In June, he will drop his eleventh studio album "Bridges" via BMG Chrysalis. The album is set to arrive almost a year after his last album, "Doubleback: Evolution of R&B." He cites his split from longtime manager Kedar Massenburg and inking new deals with BMG as the result of moving on to another album so quickly.
"I had a partner before with my last album [Doubleback: Evolution of R&B] and we broke off," states Joe to Rated R&B.
"In moving forward, I wanted to build a brand new situation for myself where it didn't involve him at all and go find a new partner to work with. So I got a new label deal, a new manager and a new business partner. It's like a whole new system and I wanted to put product along with the new system. Plus, it's a great album."
Joe's new manager and business partner, Gerald Isaacs, has worked with Mary J. Blige, Mario and Angie Stone. Isaacs began his professional relationship with Joe during his "The Good, the Bad, the Sexy" era in 2011.
"Gerald is an artist as well and he gets me as an artist," says Joe on his musical chemistry with Isaacs. "He gets the business side as well, which is why we're a perfect match because we get both sides. Also, he's a hard worker and I can trust him."
Peddling back to his new project "Bridges," the "Majic" crooner states that the concept behind the new album is "about building relationships." In addition, he explains the album title ties back to him leaving his previous deal and finding a new one, "going from the one stage to the next stage," he says.
The album's lead single, "Love & Sex (Part 2)," featuring Kelly Rowland, has done incredibly well on urban AC radio and the Billboard charts. In April, we reported the duet had outpaced the previous one with Fantasia, which appeared on his "Doubleback: Evolution of R&B" album.
Joe mentions the difference between the two duets with Fantasia and Kelly Rowland. "I went a little bit younger with Kelly because of her audience and I also wanted to touch her audience as well with a tempo record," he says.
"The original [with Fantasia] is a ballad and it's slow and it's classic old school, which of course, Fantasia murdered. So it was perfect for her to be on that version. So to go a little younger, I brought Kelly in because her audience is very young. I think they need to hear some true R&B as well."
He declares the chemistry between Rowland and himself was utterly genuine. "She's a sweet, sweet girl," he says. "I think we are both fans of each other and we wanted to make the best product possible."
While his Kelly Rowland-assisted track continues to rise on the Billboard charts, Joe already has in mind a few follow-up singles that he would like to explore.
"I have a song called 'If You Lose Her,' which I think ladies will really love," he says. "It talks about a man who would never want to be in a situation where he does something to actually lose a woman of his dreams. That song is going to hit a lot of people."
He also states that a 50-Cent collaboration called "Mary Jane" which sounds like their new joint, "Big Rich Town," off 50's new album, could potentially be a single as well.
Aside from music, another subject that Joe seems to know best is women. He shared a few characteristics that a woman can have to keep him interested.
"For every man, I think he wants a woman who takes care of themselves," he says.
"I don't mind if a girl takes two or three showers a day. I want her to smell absolutely amazing. Two, I want someone who I can really have a conversation with. I don't want someone who I can only look at but I want to be able to converse with you and chopped it up and talk about whatever. Also, someone who can carry themselves. Just anywhere we go, she's a lady. She's all about quality and who can actually show me something — enlighten me on a few things."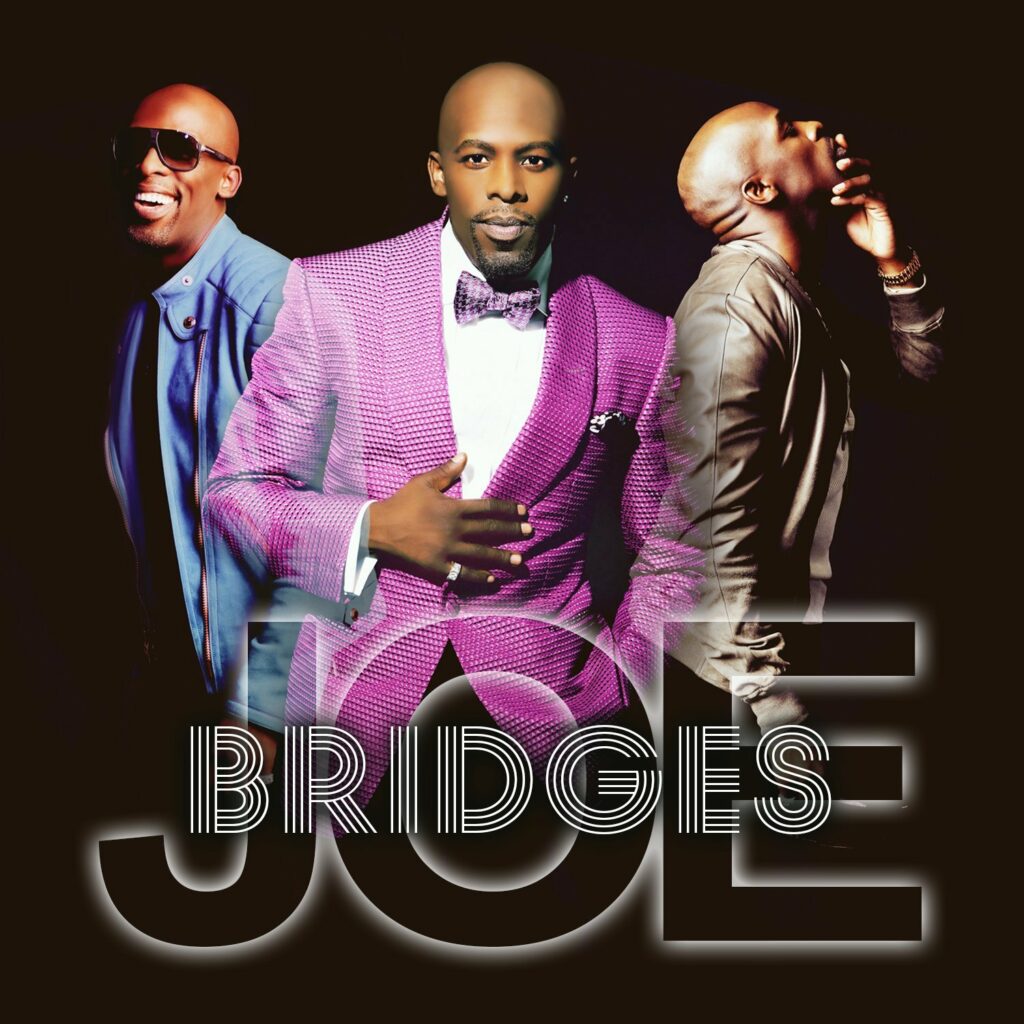 While Joe could toot his own horn about his new album "Bridges," he looks forward to celebrating and hearing releases of his colleagues, Usher and Tank. "To be honest with you, I would like to hear what Usher is coming with," says Joe.
"But I'm a big fan of Tank. I love his music. I would like to see him get more props than he's getting. But eventually, he will because the truth always prevails, and I think Tank is the truth. Whatever he does, he's a guy of perfection. So I know his album will be crazy."
Joe's album "Bridges" is set to release on June 23. The new soul collection will feature help from producers and songwriters such as Derek "DOA" Allen, Edrick Miles, Taj Jackson and Gerald Isaacs.