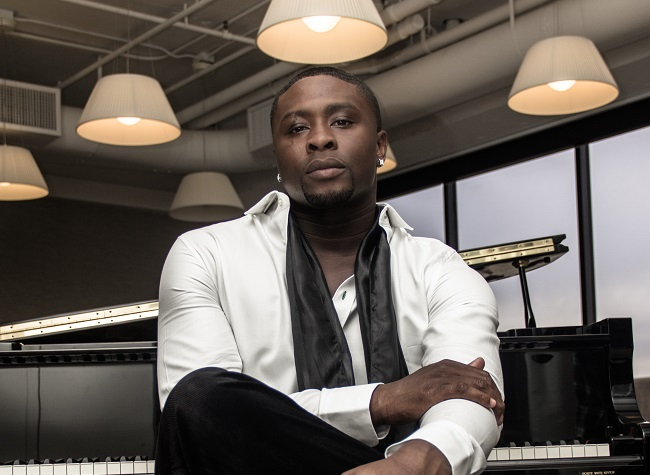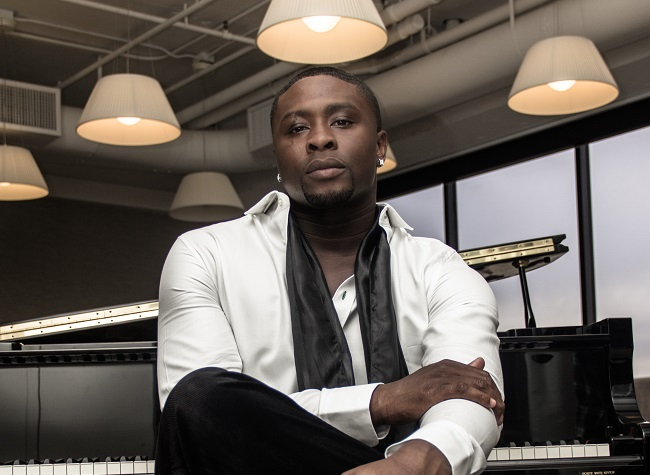 Over the last few years, Harmony Samuels has managed to become one of the most sought out producers of today. The Grammy nominated producer has worked with everyone including Fantasia, Ciara, Ariana Grande, Michelle Williams, Jordin Sparks, Nathan Sykes and most recently JoJo to name a few.
When we last spoke to Samuels in 2013, he was hard at work on a few projects including Best Man Holiday soundtrack, Fantasia's Side Effects of You album, Michelle Williams' Journey to Freedom album and much more. Now the London native is working with JoJo on her comeback album, his own compilation EP and more.
In an interview with Rated R&B, Samuels chatted about working with JoJo, his compilation EP, what he looks for in an artist who wants to collaborate with him, his take on today's R&B music and mentoring future music industry professionals.
Read our interview with Harmony Samuels below.
RATED R&B: Since the last time we talked, you've been very busy. You're working with JoJo on her new album that's her first album in 10 years. Tell us about that.
HARMONY SAMUELS: JoJo is awesome. I think being a part of her comeback record — after almost a decade of no music, per se — was a great honor for me. I was a big fan of JoJo. She was a special kid that was 13-years-old and sung with such a powerful voice. She has her own vision and wants to be authentic and true to herself and never really wants to express nothing other than her heart. So, working with her I think every time she sung I would almost walk out of the room because I was just like, "how are you able to do this so easy without even trying?" It was a great experience. Her album is great too because it's going to have different textures. She's a woman of versatility. You will have some urban, have some pop and ballads. It's going to be a great cluster of music but she brings them all together. I'm just happy to be a part and expand whatever her vision is.
RATED R&B: What are the qualifications to work with you? What are you looking for?
HARMONY: I think what I look for mainly is passion and talent. The high end version of singing or rapping or whatever it is you do, I look for the best in it because it's the only way people are going to be mesmerized. If I worked with every person who just sounded like everybody else, they wouldn't be special anymore. I like looking for the most unique voice and talent with passion like never before [laughs] because that inspires me. If they are inspired, I'm inspired.
RATED R&B: What do you find more challenging, working with a new artist or an established artist?
HARMONY: That's a hard question [laughs]. I think new artists are always easier to work with in the sense of creativity. You get more freedom to kind of experiment with stuff. Established artists always want to push the boundaries — but they can get stuck in their ways especially if they've been very successful. It's kind of like they know what they want [and] they just want you to do it. I haven't experienced it but I definitely have heard about it. Working with new artists is where I'm at. I do that more often. I always try to find the new kid.
RATED R&B: We heard you're working on a compilation project of some sort. What can you tell us about it?
HARMONY: I'm working on a compilation EP coming this year. It will have special guests but it will focus on the new artists who I believe in and who I've worked with — people like Kehlani and Nathan Sykes — just focusing on the new.
RATED R&B: What is your vision for your EP?
HARMONY: My vision is just good music. I'm not an artist or whatever so I'm never going to be on stage trying to be one. I think what I want to do is give an expression of music at its best with no limitations. Because I'm a producer, it's going to be expected. When you're an artist, it's kind of like what genre is it? R&B? Pop? For someone like me, because I've worked in so many different avenues, I'll be able to express a wider genre of music to the people. That's going to be my goal for this EP. I'm really excited. We've got some new faces that's going to be on it. We have some talent signed from my label that will be on it. We started the process and it will definitely be dropping first quarter next year.
RATED R&B: What's your take on today's music? Some people believe music has just evolved, while others feel like it simply has went downhill. What are your thoughts on people who criticize R&B music?
HARMONY: It's definitely an evolution of music. You have to understand genres have crossed paths so many times. Hip-Hop now is more R&B driven. We have more singing rappers than we have rappers. Pop artists like Katy Perry can do a trap record ("Dark Horse"). Ariana [Grande] comes out with an R&B record ("The Way" featuring Mac Miller). Everything just has changed. But I will say the essence of R&B has not died. I'm making it my mission to bring R&B back to the forefront. It's going to sound a little different but R&B at its best — the vulnerable R&B. That R&B that made you think. That R&B that made you feel something. That R&B that was honest. That R&B that made you love. We're bringing that back.
I don't necessarily think it's dead. I think what we've grasped as the concept of R&B is dead. That legacy has died and we have to accept that and understand that it's time for the new. If you look at the whole music industry, it's changing. It's not just R&B. Pop is changing. What we call pop now is very different from what we called pop ten years ago [laughs].
I just feel like the world is not as big as it used to be, so music is evolving. Now that Amsterdam, Sweden, France, Asia, all these countries that used to get music just from America are now involved in the music industry. So now there's a fusion of sounds that's happening. We just have to accept it and roll with it and look for unique talent.
RATED R&B: Since you were involved with both of Ariana Grande's albums, we can only help but wonder if you're working on her next album?
HARMONY: Yeah, we're about to go in and we have one or two [records] that she's already done. We're working again real soon. I've been very busy. She was on the tour. So I'm really excited for her. I'm really happy to see her explode. From the first album, when she came to the studio she was this innocent girl that nobody knew. Looking back three years and to see her be such a humongous influence on these young kids and having such an amazing platform, I'm grateful and fortunate to be a part of something so great.
RATED R&B: Speaking of kids, you're very passionate about helping children learn about the music business. Could you expand on that? What opportunity have you created or creating for kids to get educated about the industry?
HARMONY: We started this school tour where we go around to schools. We talk to 300-400 students. We give them a better understanding of how to be in the music industry. You'd be surprised when you walk into those schools and you ask how many students want to be in the music industry. At one school, at least half of them wanted to be an artist or a producer. It's like "wow," music has really influenced a lot of people.
This year, we're going to Africa and other places to kind of invest in the mindset and the ability to help people and how to accomplish it especially when you're from places that don't have the facilities for it. Like, I came from London — and even though London is a great music place — where I grew up, it was hard to find studios and hard to get studios and be around the industry.  Now, we're going out and educating these kids and showing them ways. We have internships that we've done for the last three years. We are just laying the foundation for these young kids and making sure they are excited. We also have a thing called Mentor Fridays, which is where we invite 25-50 people to my studio and we invest time. We bring guest producers and writers and we tell them our story. We listen to their music. We critique it and create opportunities for them to meet other creative people and hopefully something magical takes place. That's what the mission is. We just want people to be successful and the opportunities I wasn't able to have, I want to be able to give to others.
RATED R&B: What's something about the music industry that you had to figure or learn on your own?
HARMONY: I think one of the things I had to figure out was it's not always going to be great. You're going to have down time. You're going to have quiet time. You're not always going to be asked to be on every project. The biggest thing I think I will say is to never take it personal. I think that's where people really get messed up is they get into these relationships and it gets personal. When things don't fall in place or they don't call you for the next gig, it really does affect it. The fact of the matter is it's business. You can't be personal with it. You have to be willing to lose as much as win. If you can't accept that, then your time is gonna be shaky.
RATED R&B: How do you deal with rejection?
HARMONY: Honestly, I'm so focused on what I got to do that before you can reject me I probably won't notice [laughs]. Will I say I never dealt with it? No, I've definitely dealt with it and it's a very painful thing. The music industry is so fast that sometimes nobody will offer you an explanation. I'm thankful that I was raised in church and the Lord's been my balance and just meditating and praying and believing I wasn't brought here for no reason. Also, understand that not everything is going to happen how you want it and not everything you will be involved with. Some things you have to watch from the sideline and just be happy to be able to see someone do well. That's honestly how I survived. It was a lot of times when I was asking is my career over [laughs]? Sometimes it can stay quiet for a long time. For me, I'm always creating. I'm always writing. I'm always producing. I'm always looking for the new artist. When you look for new artists, you're always going to be in front.
Follow Harmony Samuels on Instagram/Twitter at @HarmonySamuels.