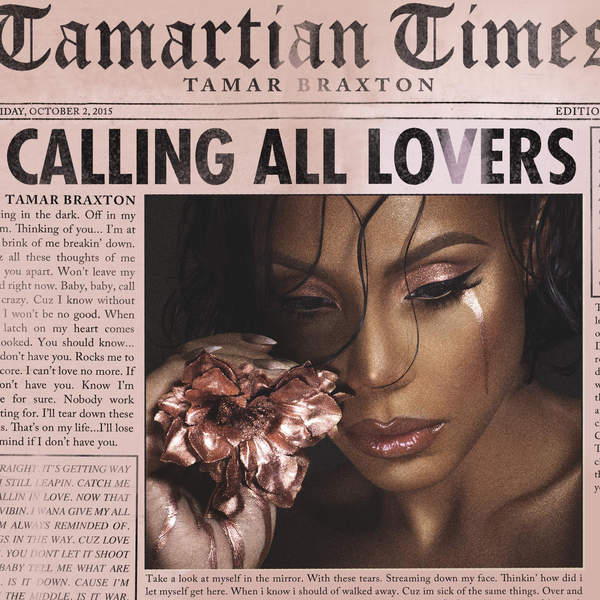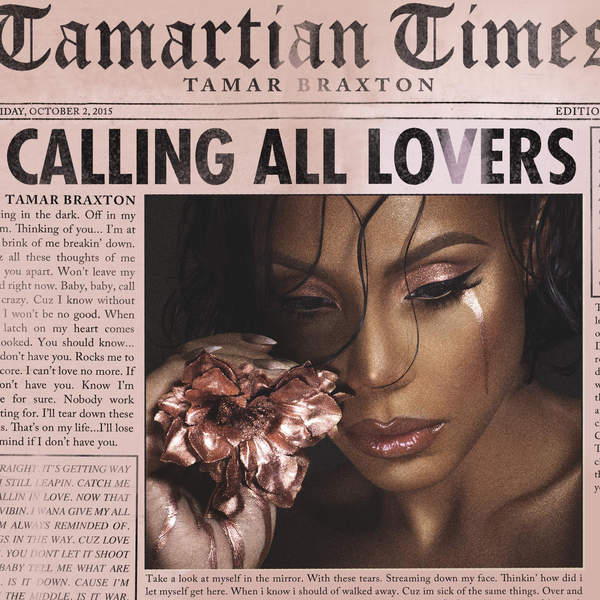 How did Tamar Braxton follow-up with her 2013 successful album Love and War? She did it with amazing versatility, incomparable production and commanding vocals, which is all compressed in her latest LP, Calling All Lovers.
The two-time Emmy nominated singer/television host gives us the real on love, sex, hurt, pain and so much more on this soul-driven masterpiece. Taking us to island on the opening number "Angels and Demons," then back to the 70s on records like "Simple Things" and "Circles." Other than singing her heart out, she serves listeners with sexy sass on club shakers like "Must Be Good to You," "Love It," and "I Love You." Once again, she samples a great 90s classic and puts her own spin on it with the radio-friendly "Catfish."
Although the promotion for Calling All Lovers seems to have died off, it's still as relevant as it was on its release day. Wondering why we are still in love with Ms. Braxton-Herbert's latest album? Here are five reasons we can't put this CD on the shelf yet.

1. Any Mood Any Time. Braxton is serving R&B Goodness 24/7 on Calling All Lovers. She gives us what we want and more. Ballads like "Broken Record," "Raise the Bar" and "If I Don't Have You" puts us right in our feelings, especially when thinking of our significant other(s). She also gives us music to move our bodies. On cuts like "Love It," "Angels & Demons" and "Catfish," you can't help but act a fool — whether it's in the bedroom or on the dance floor. When listening to this we experience a bit of heartbreak, love, sex, dance, highs and lows. Braxton gives us options and we appreciate it.