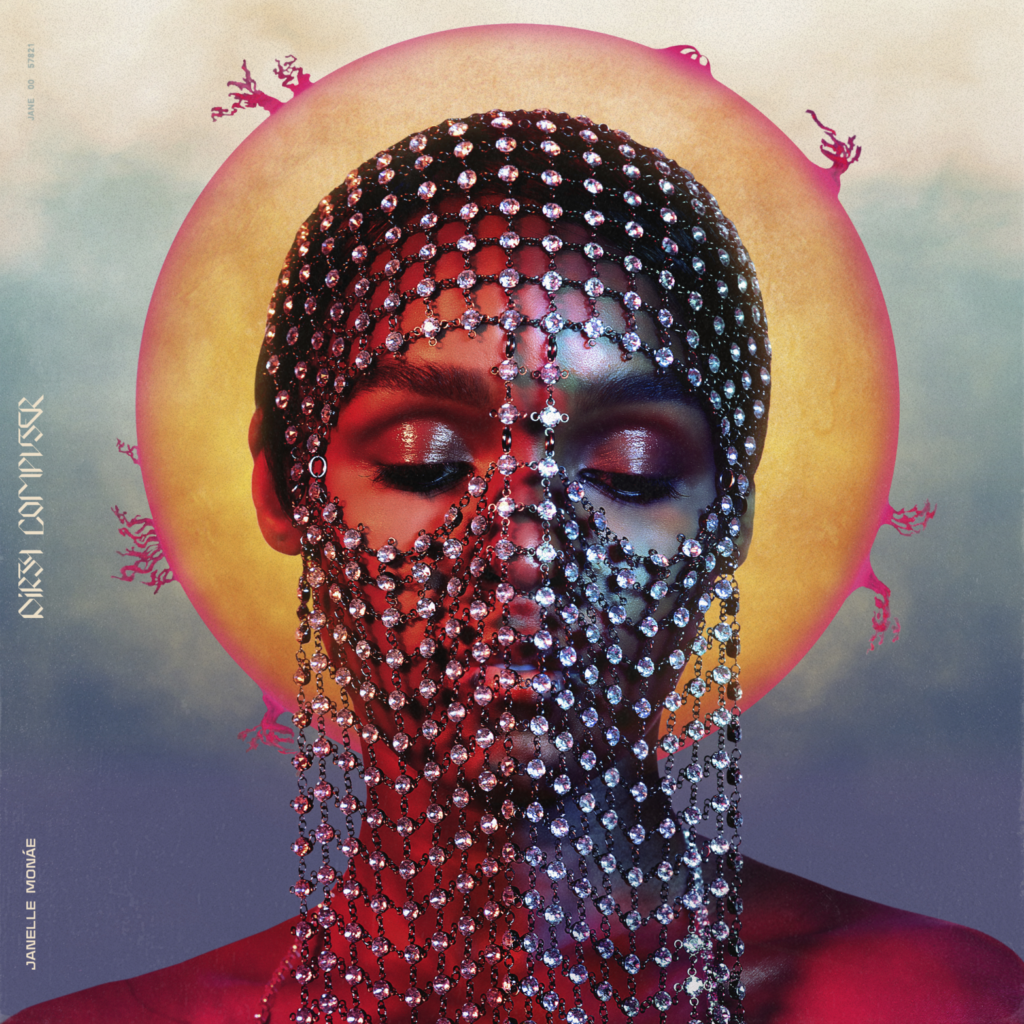 It's officially Janelle Monáe season. The Grammy-nominated singer makes a strong return with two new songs and accompanying visuals — "Make Me Feel" and "Django Jane."
The visual for "Make Me Feel" was directed by Alan Ferguson (who is married to Solange). The colorful clip captures the spirited, celebratory voice of Monáe as she affectionately nods to the ripe sounds surrounding the 1980's music and dance revolution. "It's like I'm powerful with a little bit of tender / An emotional, sexual bender / Mess me up, yeah, but no one does it better / There's nothing better," she sings.
"Django Jane" shows Monáe in another light. The singer switches up her style for a more conscious, rap-inspired tune. The video was directed by Andrew Donoho and Chuck Lightning with additional vagina monologue footage directed by Lacey Duke. The song is a powerful black girl magic womanifesto that celebrates the strength of black women and black culture while addressing the trials and tribulations of identity in the 21st Century.
Both tracks will appear on Monáe's upcoming album, Dirty Computer, which is set to arrive on April 27. Monáe opened up about her new album in an interview with Beat 1's Zane Lowe. "You know I always knew that I had to make this album," she revealed. "I actually had this title on this concept before my first album The ArchAndriod and it scared me because a lot of the things that I knew that I needed to say were very deep, very personal, from the heart. You know this is an extremely vulnerable album and it took me a while to make it because I'm a self editor.
She continued, "I self-edit myself a lot. I'm like I don't want to talk about this, I don't want to talk about that. I had to kind of have people at Wonderland on my team to hold me accountable to it. They were like OK, you said you wanted to make this album before your first album, this is the opportunity for you to just really choose honesty over mystery. I know that there are a lot of things that I haven't discussed and I think this is the album that you'll get an opportunity to get a closer glimpse into my mind and into my heart."
"Make Me Feel"

"Django Jane"