If 2018 was the year of endless R&B releases, 2019 was definitely the year of anticipation for more intriguing R&B LPs to drop.
In the first half of 2019, diverse artists like Chaka Khan, Khalid, Ciara, and Eric Bellinger, grabbed the limelight for their solid projects.
Later in the year, there was a mighty rise in the genre, as even greater albums started to show up on retail and digital fronts.
Among this elite list of artists to flex their R&B muscles were BJ The Chicago Kid, Elle Varner, Raphael Saadiq and Fantasia.
Here are the top 30 R&B albums of 2019, as chosen by our editorial team: Anders, Antwane, Danielle and Keithan.
30. Leven Kali: Low Tide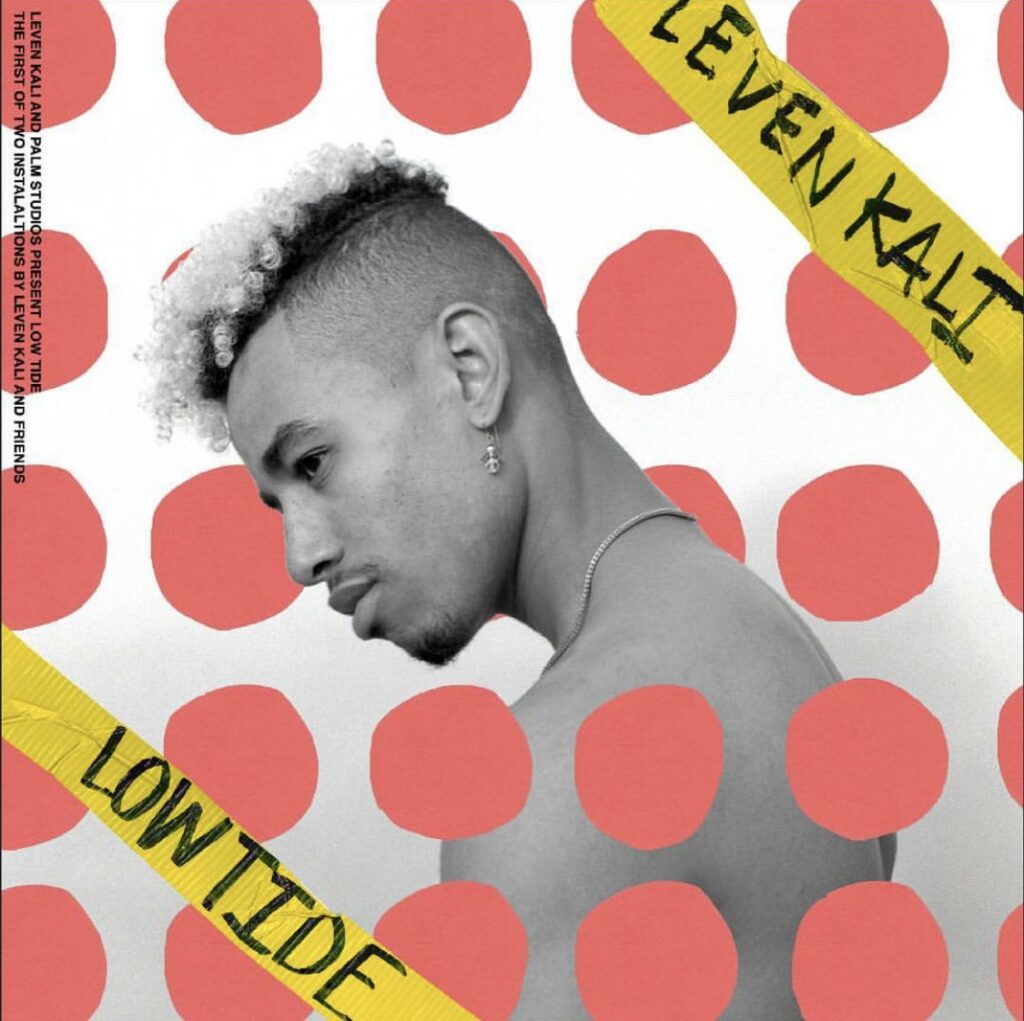 Where the mellow and hazy "vibes" take president, Leven Kali breathes an energetic spirit into the current music climate. Low Tide is a satisfying offering of musicianship in a little over 30 minutes. Kali displays his musical range from the smooth jazz-inspired "Cassandra" to the warm and funky "Do U Wrong" featuring Syd, while the overlooked gem "1 on 1" pays homage to the art of the '90s slow jam. For his full-length debut, Kali pieces elements of R&B and some of its subgenres to create a refreshingly bright project. — Danielle
29. Nicole Bus: Kairos
Hailing from the Netherlands, all ears were on Nicole Bus' Wu-Tang-sampled single "You" before fans knew who she was. Kairos is an assortment of genres spread over R&B and soul with contagious boom-bap drums as the centerpiece. Her smoldering tone adds texture to gleaming tracks like "Rain," a simple yet hard-hitting number that allows her vocals to cut through. With a radio single under her belt and releasing her first American LP not long after, the timing couldn't have been any better. — Danielle
28. Shay Lia: Dangerous (Deluxe)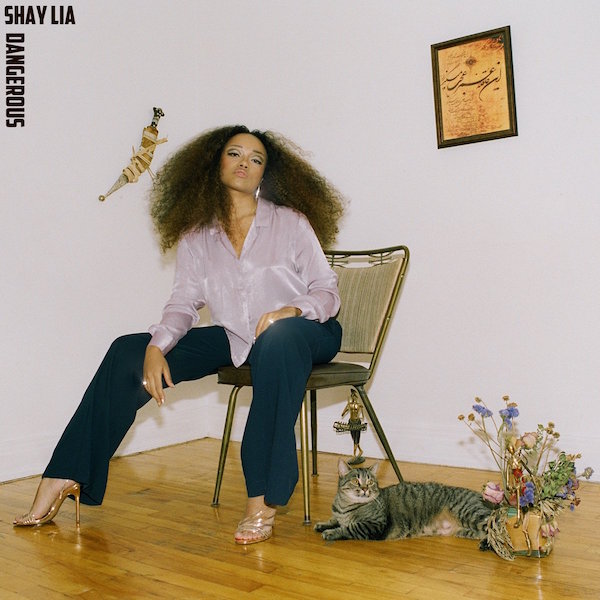 If you're a fan of KAYTRANADA, then you should be familiar with Shay Lia. Both from Montreal, the pair have collaborated in the past but Lia steps out on her own for her first full-length project Dangerous. The project connects all 11 tracks with a consistent bounce for this airy, '70s-inspired compilation. Dangerous picks up the energy by track five, "Want You" featuring UK rapper Kojey Radical, a percussion laden song where the two effortlessly feed off each other. Lia closes things out with the smooth retro-leaning "Rock Baby," allowing her vocals and the stripped-down production to come to the forefront. — Danielle
27. Raheem DeVaughn: The Love Reunion
Anyone familiar with Raheem DeVaughn knows that he has crowned himself as The Love King over the years. The Washington, D.C. native has dedicated his entire discography, which spans over 14 years, to all-things love. On The Love Reunion, DeVaughn brings his signature sound to the forefront on passionate tunes like "Just Right," "Any Everywhere," "Ballerina" and the title track, to name a few. There are a couple of moments when DeVaughn taps into other genres. "Kissed By the Sun" hears DeVaughn experimenting with Afrobeat, while the Edley Shine-assisted "Magnet" brings reggae vibes. — Keithan
26. Lion Babe: Cosmic Wind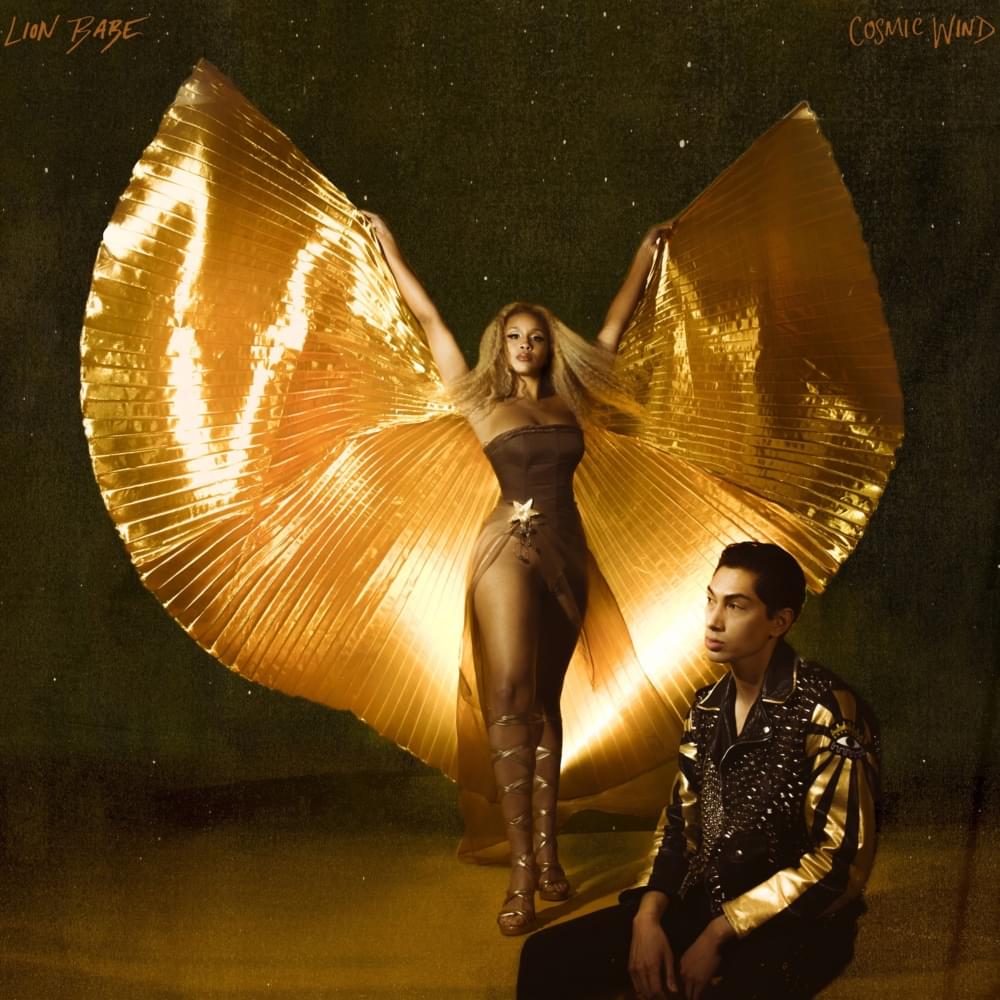 Cosmic Wind is the appropriate title for Lion Babe's sophomore LP, a breezy and fluid collection of heavenly jams. Vocalist Jillian Hervey and producer Lucas Goodman combine their talents to create an infectious harmony of electro-soul and dance. Known for producing vibrant energy, the duo's ability to oscillate between the slinky and rhythmic "Anyway You Want To" to the sexy and jazzy "Never Before" is a testament to their varying, yet solid influences. — Danielle
25. Kyle Dion: Suga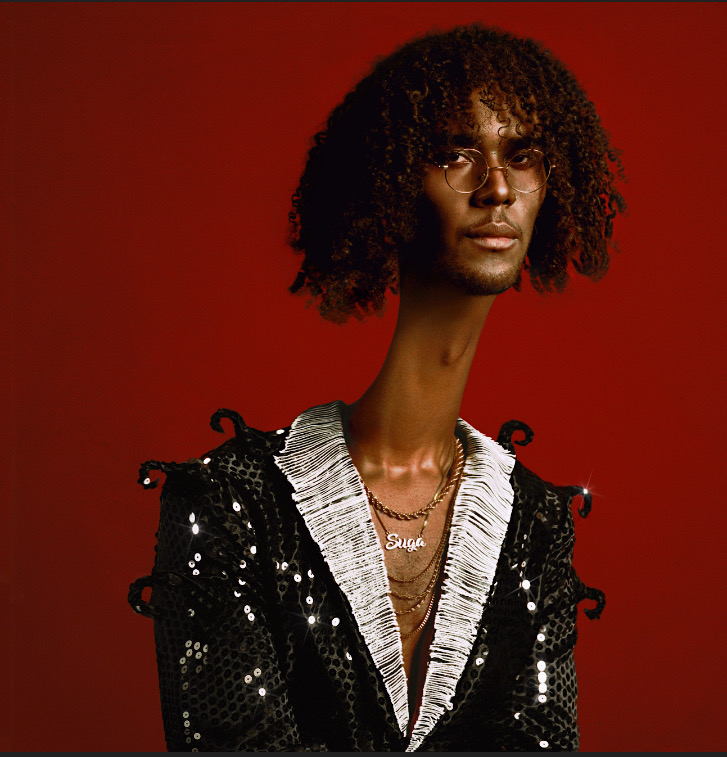 As his alter-ego SUGA, fledgling soulster Kyle Dion takes listeners down a famed-dazed path that involves sultry funk and futuristic soul melodies on his first proper album. Tackling the fast-track rise to stardom, Dion reflects on losing normality and strifes over maintaining a glamorous image in a "Glass House" where everyone is constantly on a stakeout. There are some moments on this groovy burner when Dion recalls Bruno Mars' and The Weekend's thunder like on the trend-borrowing "Spend It" and the colorfully warm "Teach Me." But his own sound highlights creep out on "Not All Your Way," a mellow speed bump targeted at a revved up partner who he wants to take his time loving. Dion laces "Somethings We Can't Do," a breathtaking closer based on personal contentment, with his best wails on this 40-minute set.  – Antwane 
24. Summer Walker: Over It
While everyone was enjoying their hot girl summer, Summer Walker was gearing up to put the world back in its feels in the fall. The Atlanta-based singer-songwriter had already set off a chain reaction of women being open and honest about their sexuality on her hit song "Girls Need Love." Now, she was ready to open up to the world in a whole new way on her debut album Over It. Walker's effort showed the world a more vulnerable side to her, as she added on to a catalog of great melancholic R&B. The London on da Track-helmed project not only received a co-sign from Usher on "Come Thru," but it debuted at No. 2 the Billboard 200 chart, becoming the highest female R&B debut in nearly 10 years.  — Anders
23. Tinashe: Songs For You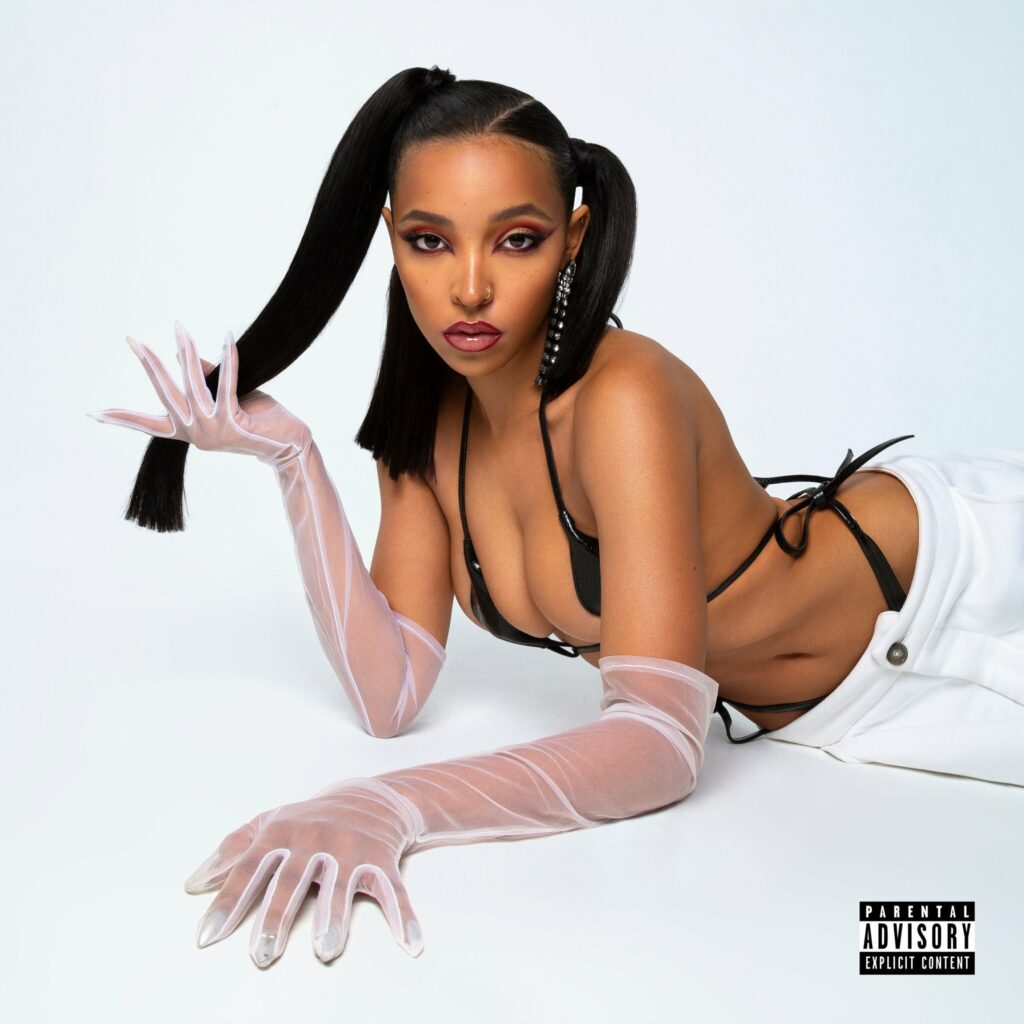 Tinashe has been fighting to get her sound heard for nearly half a decade. After leaving RCA Records due to "lack of creative control" earlier this year, the R&B virtuoso finished the most defining year for herself with the release of her super-personal independent album Songs For You. Tinashe's fourth LP details the highs and lows of the singer's past relationships on songs like "Save Room For Us" and "So Much Better." It also reminds listeners of the California native's incredible talent as a songwriter and record producer, as she wrote and produced nearly every track on this genre-bending set.  – Anders
22. Chris Brown: Indigo
How much music does Chris Brown have stored? Seriously. Just two years after dropping his 57-track album Heartbreak on a Full Moon, Brown returned with another extensive project, Indigo, which is packed with 32 tracks. While the album's singles ("No Guidance" featuring Drake, "Heat" featuring Gunna" and "Undecided") got a lot of love on the Billboard charts, there are plenty of gems that may go unnoticed if the listener isn't willing to sit through two hours of music. There is something for every mood on the album: sensual ("Come Together" featuring H.E.R. and "Throw It Back"); dance/party ("Wobble Up" featuring Nicki Minaj and G-Eazy and You Like That"); laid-back/chill ("Don't Check On Me" featuring Justin Bieber and Ink, "Dear God"); and much more. — Keithan
21. Fantasia: Sketchbook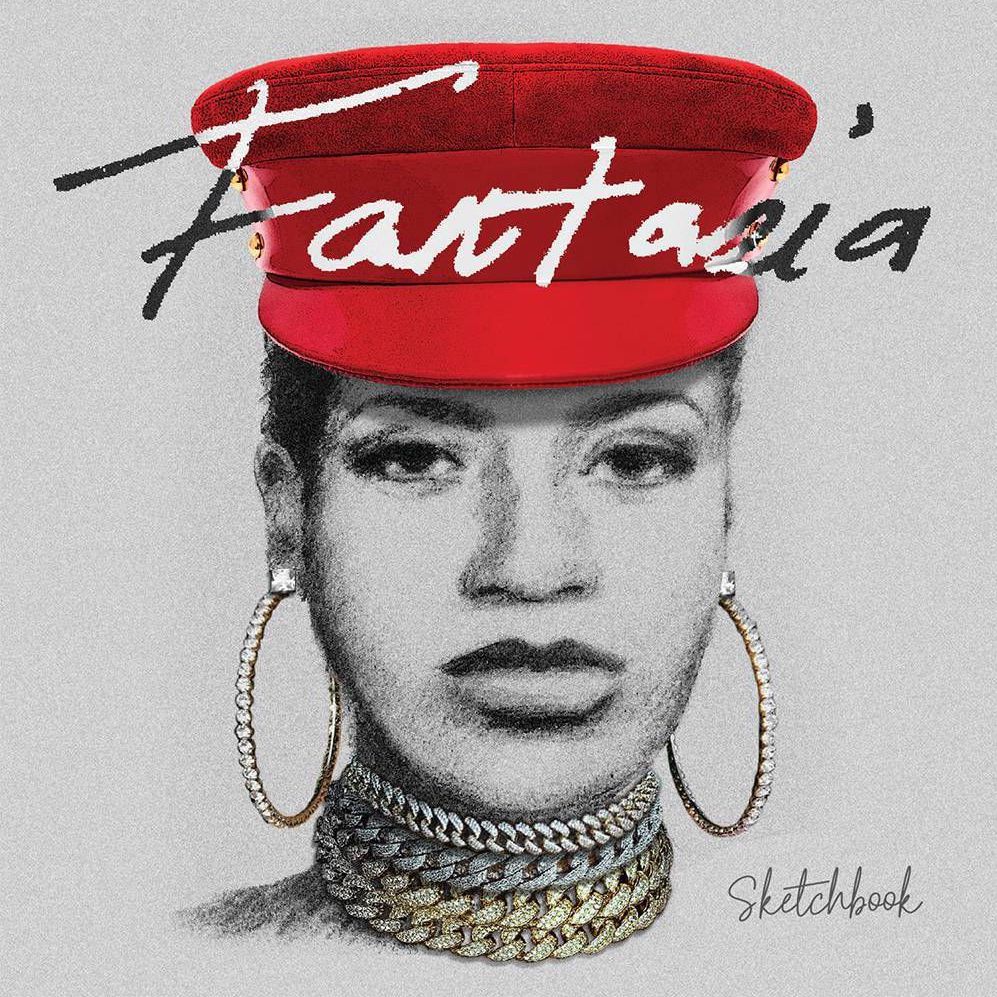 Nobody knew what to expect from Fantasia's follow-up to her so-called "garbage" The Definition Of… album in regards to her contrasting pre-album cuts ("PTSD" featuring T-Pain, "Holy Ghost"). But, as one might expect, Sketchbook further adds to her last two experimental album run. Vocally, Tasia is concerned about having more control than oversinging as highlighted on the adult-oriented love ballad "Enough" and the dramatized number "Bad Girl." Musically, the soul performer continues to explore sonic freedom that gravitates towards her iconic rock influences ("Warning"). While this solid long-player doesn't include her prematurely-discussed and uncleared collaboration with Brandy and Jazmine Sullivan, Fantasia refuses to stunt her desired artistic growth for fans or critics. – Antwane 
20. PJ Morton: Paul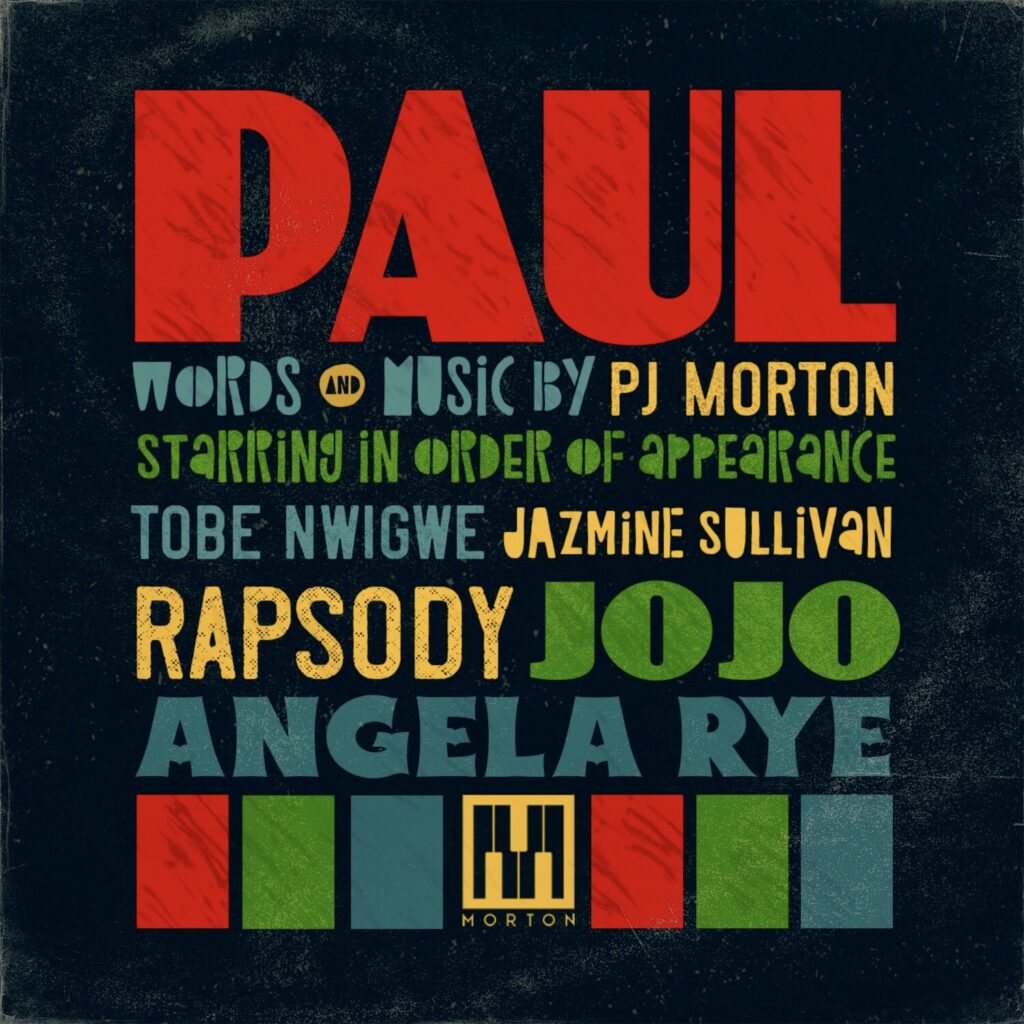 Paul takes listeners on a journey through PJ Morton's mind as he ponders about his ambitions, his love life and his experience as a Black man in America. It is a solid album that is packed with positive affirmations to comfort anyone who is going through a tough time. If there's anything to learn from this short-and-sweet project, it's to never lose sight of who you are and to remain optimistic, period. – Keithan
19. DAWN: New Breed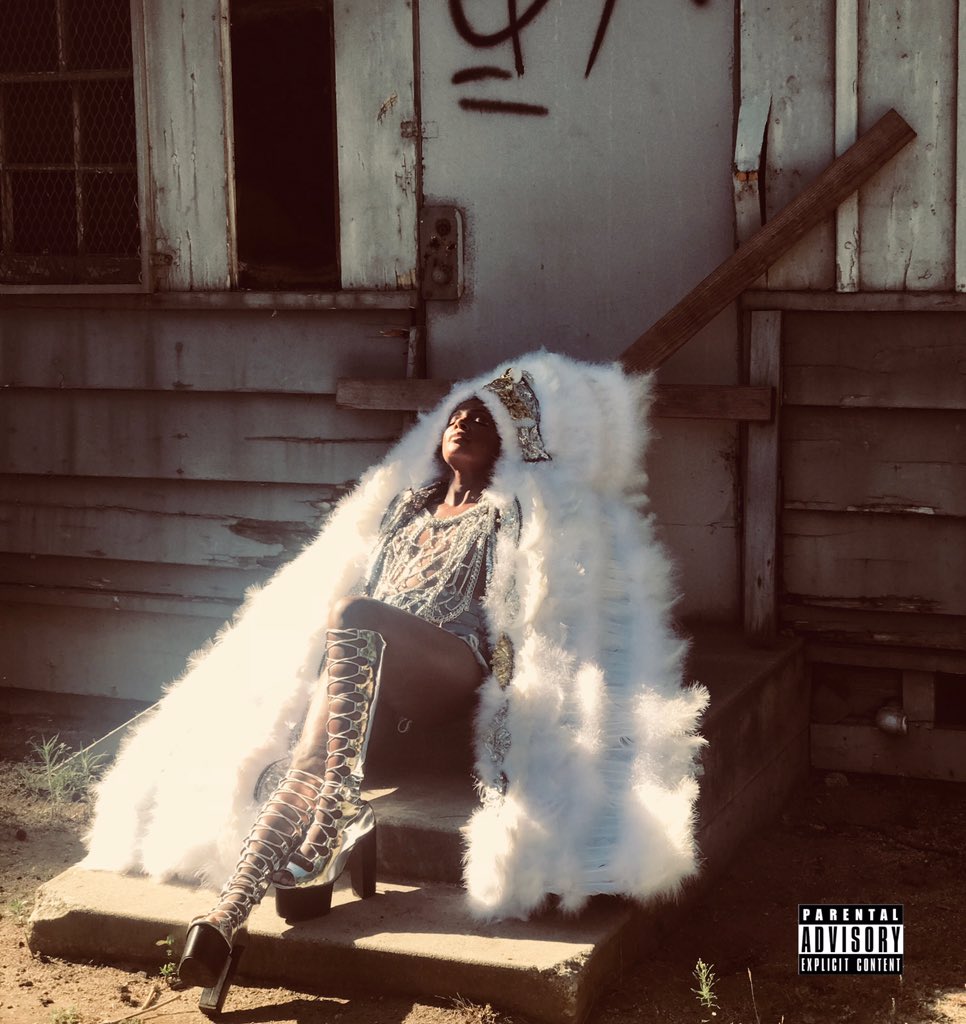 DAWN is exactly what music needs: a passionate trailblazer who unabashedly resists industry tyranny for the sake of authentically connecting with their listeners. Celebrating her New Orleans origin, New Breed rids the toxic "this is a man's world" view and hits on all the times women of color, particularly Black women, had to pander men in personal and professional situations. With a strong focus on vivid expressions regarding disappointment, perseverance, and self-acceptance, DAWN ignites a new fire in Black women on empowerment anthems like "Spaces" and "We, Diamonds." Everything on this amped-up set isn't so serious, though. The indie superstar samples nightlife on the easy groove "Dreams and Converse" and trolls an Instagram groupie on "Jealousy," a fluid slow jam. – Antwane 
18. Johnny Gill: Game Changer II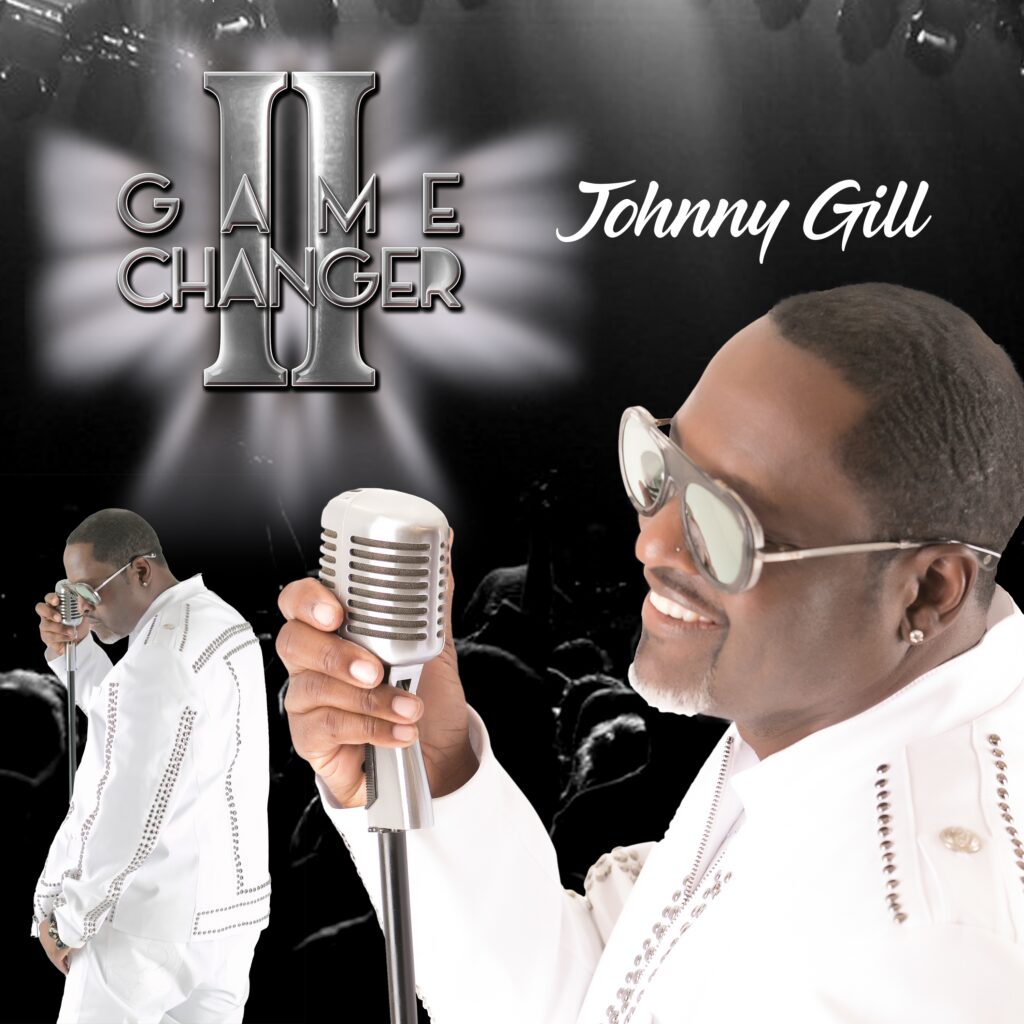 When you're a legend like Johnny Gill, you can play by your own rules. After promoting his Game Changer album for three years — five singles in total — Gill kept the theme going with a sequel. This time around, he switches up his creative approach by gently tapping into other sounds outside of R&B. To help his vision come to light, he teamed with super producers like Jimmy Jam and Terry Lewis, Blac Elvis and Ralph Stacy. Gill doesn't stray too far from traditional R&B sounds. He quickly delves back into his comfort zone with tender R&B tunes like the album's lead single "Soul of a Woman," "Perfect" featuring Ralph Tresvant, "Bed on Fire," "Home" featuring Kevon Edmonds and more. – Keithan
17. Louis York: American Griots
Mary J. Blige, Rihanna, Bruno Mars and Britney Spears all have something in common: they've worked with Louis York — Claude Kelly and Chuck Harmony — to create hits that their fans will continue to play from years out. This year was the year for Louis York. Their debut album American Griots exemplifies Black Excellence. The carefully-curated sonic experience is a celebration of Black people's influence on music. Although R&B is the essence of Louis York's music, they consciously decided to incorporate sounds from other genres that Black people had an impact on. American Griots is an ode to Black musicians and artists who pioneered what we refer to today as American music. Although the album contains a mix of different genres, it flows in a way that makes the listening experience seamless. — Keithan
16. Johntá Austin: Love, Sex & Religion
Johnta Austin's musical resume is full of hits he's written for artists like Usher, Mariah Carey, Mary J. Blige, and the list goes on. This year, it was all about Johnta Austin the artist. On his debut effort, the Grammy-winning singer/songwriter dabbles into love, sex and religion. There is more emphasis on love and sex, with religious nuances sprinkled in between. "Everyone has their own feeling of love, their own connection to the creator and their own connection to sex," Austin told Rated R&B in an interview. "As long as it is pure, beautiful and you're not hurting anybody, then this album is for you." — Keithan
15. Rahsaan Patterson: Heroes & Gods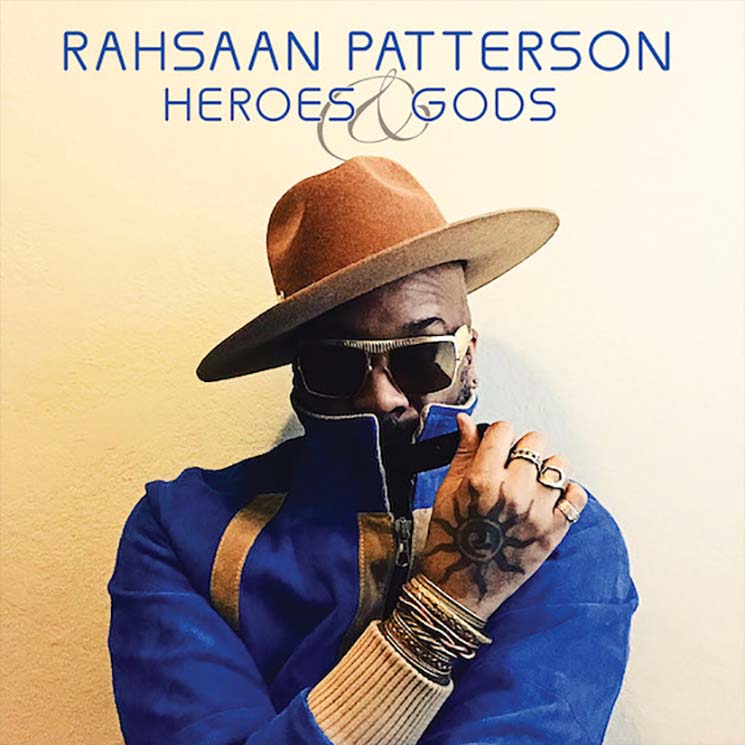 After an eight-year hiatus, Rahsaan Patterson made a divine return with Heroes & Gods — and it was well worth the wait. On Heroes & Gods, Patterson explores themes on love, self-empowerment and spirituality. The 13-track offering fuses experimental sounds that effectively showcase Patterson's well-textured tone and pristine vocal range. Patterson's signature sound can be heard on songs like "Catch Me When I Fall" and "Sent From Heaven." He gives listeners a chance to let loose on the dance floor with upbeat songs like "Rock and Roll," "Soldier" and "Silly, Love, Fool." Listening to Heroes & Gods is just another reminder that Patterson is criminally-underrated as a vocalist and as an artist. — Keithan
14. Mahalia: Love and Compromise
Mahalia, another promising newcomer from the U.K., makes the best use of her past love situations on her sterling debut set. Having a songwriting credit on each song featured on Love and Compromise, this rising talent has grown into a woman that demonstrates unique power after overcoming interesting romantic experiences far beyond her youth. Original and reminiscent at the same time, this emotionally vulnerable album plays in the street of vibrant twists and turns on tuneful tracks like the pressure-free joint "Good Company" and the in the grey feeler "What Am I?" Her irresistible collaborations with other new acts Ella Mai and Lucky Daye are genuine co-signs. In all, Love and Compromise is a strong indication that R&B's future is in good hands. – Antwane 
13. Elle Varner: Ellevation (EP)
It's not easy to make a comeback after seven years, but Elle Varner returned like she never left. Although her Ellevation project is labeled as an EP, it feels like an album. Running six minutes shorter than her debut album Perfectly Imperfect, Ellevation is packed with all kinds of feels. In a span of 35 minutes, Varner takes her listeners on an emotional journey as she navigates through her broken heart. The project opens with "Coffee On the Roof" where she catches feelings with a potential love interest. However, things quickly take a turn on the second track "Pour Me (Think bout u)" featuring Wale. She tries to save her relationship on "1 To 10" but is ultimately unsuccessful. While the core of the project is sadness, Varner picks her head up on "Kinda Love" and outlines what she wants in her next relationship. – Keithan 
12. Baby Rose: To Myself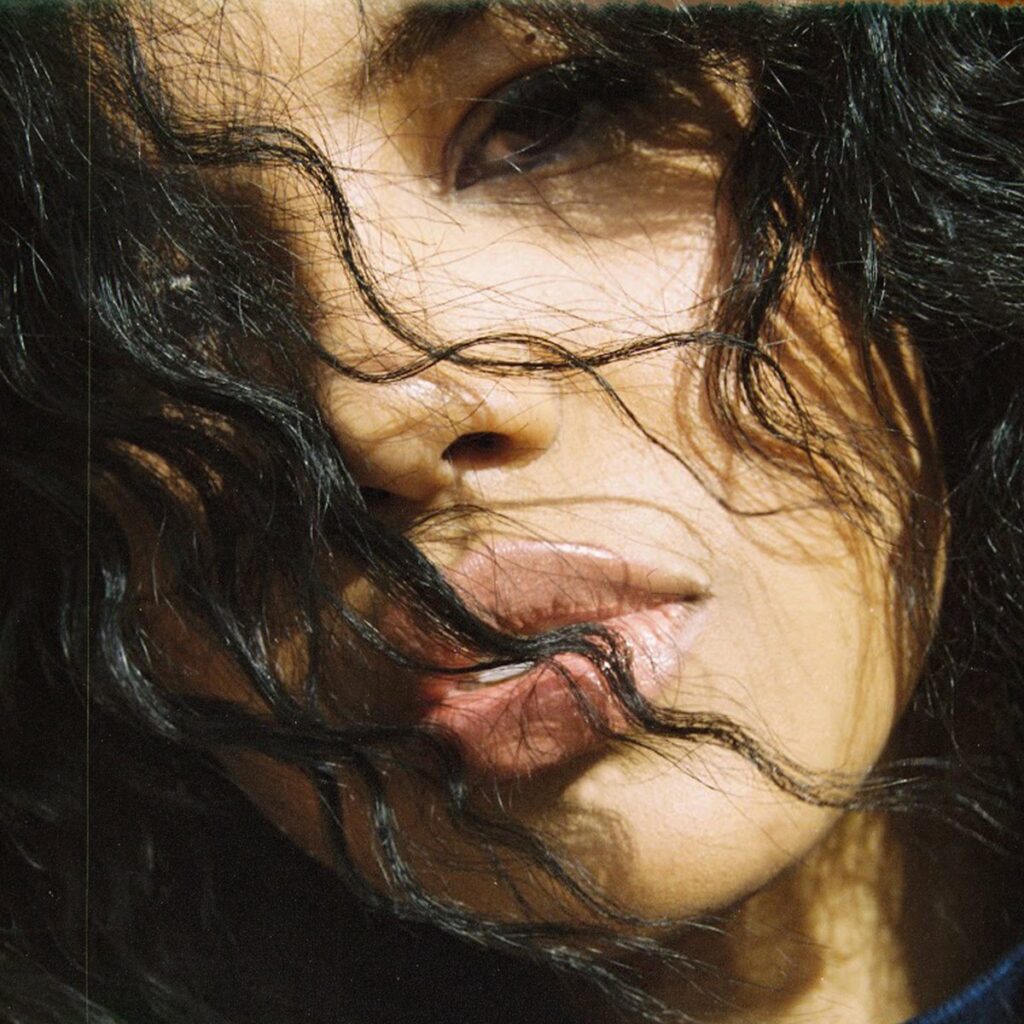 A cure for healing a broken heart: any tear-soaked track from Baby Rose's critically- lauded debut outing, To Myself. Possessing vocal dynamics and nuances of music great Nina Simone, Rose proves that her seasoned sound is as trusting as the touchy lyrical substance she yearns. She factors in a painful narrative of mistaken domesticity on the exhausted opener "Sold Out." Cuts like the one-sided love affair "Over" and the indecisive highlight "Borderline" are dominated by deep sadness and nocturnally complex arrangements to drive it all home with intense emotional prowess. To Myself should be the album to make it not only to unfledged listeners but those with mature minds, too. – Antwane 
11. Gallant: Sweet Insomnia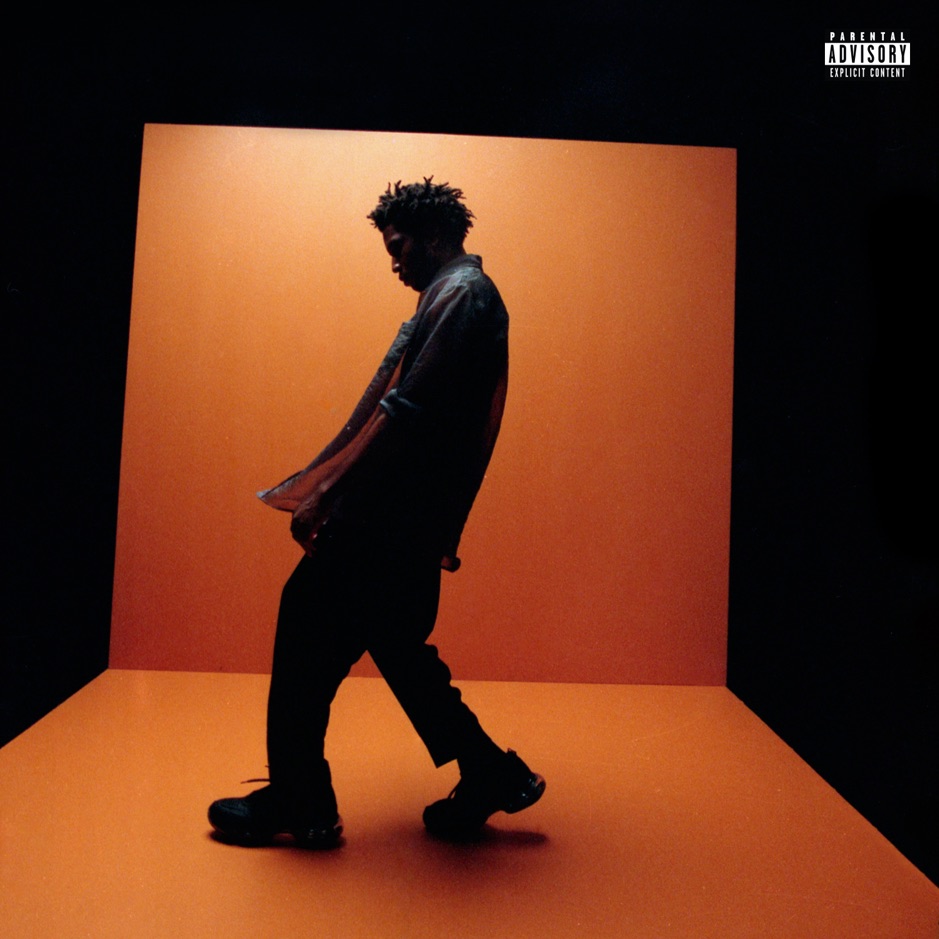 "I called the album Sweet Insomnia because, lyrically, every song is bittersweet," Gallant said in a previous press statement. "Nothing is 100% positive and light-hearted. Nothing is 100% brooding and cynical. It's very balanced and real – like an unretouched photo." For Sweet Insomnia, the follow-up to his Grammy-nominated debut album Ology, he opted to experiment more with an early 2000s R&B sound. The standout track "Sleep On It," and arguably one of the best R&B songs to release this year, brings back those contemporary R&B vibes felt on Usher's 8701 album. The Maryland native doesn't hold back on his ear-piercing falsetto notes. His vocals soar on songs like "Hurt" and "Crimes. While the subject matter on Sweet Insomnia may be a little dark and emotional, the overall nostalgia brings light to the listening experience for true R&B lovers. — Keithan
10. SiR: Chasing Summer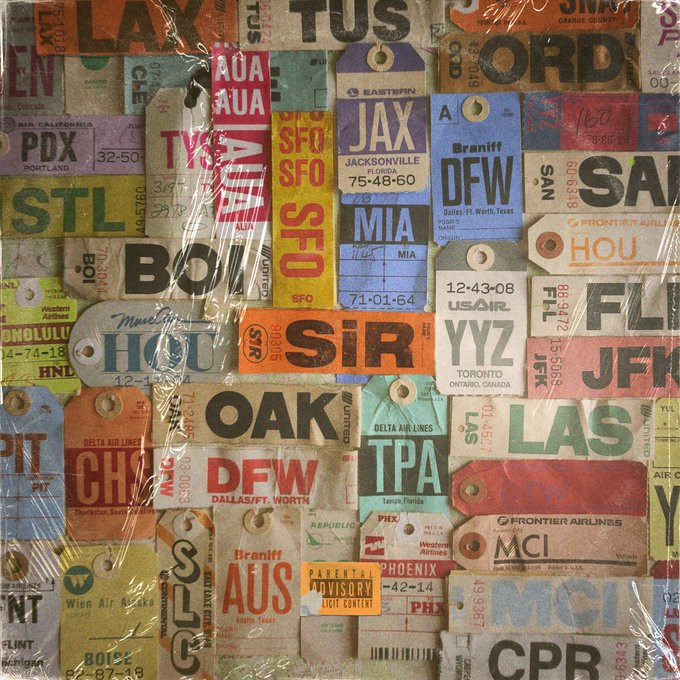 Switching seasons from November, SiR takes flight into sunny yet turbulent skies on Chasing Summer. Inglewood's finest takes listeners through the less savory aspects of romance from a true to life perspective. SiR pulls from his earlier works and ties it in with his current sound to form an album that pleases new and old fans alike. Steadily in the mid-tempo pocket, the TDE singer flows with ease on songs like 'Wires in the Way" and "You Can't Save Me." The listening experience of the hazy and melodic body of work feels akin to the favorable season coming to an end, savoring every last moment until it comes to a close. — Danielle 
9. Raphael Saadiq: Jimmy Lee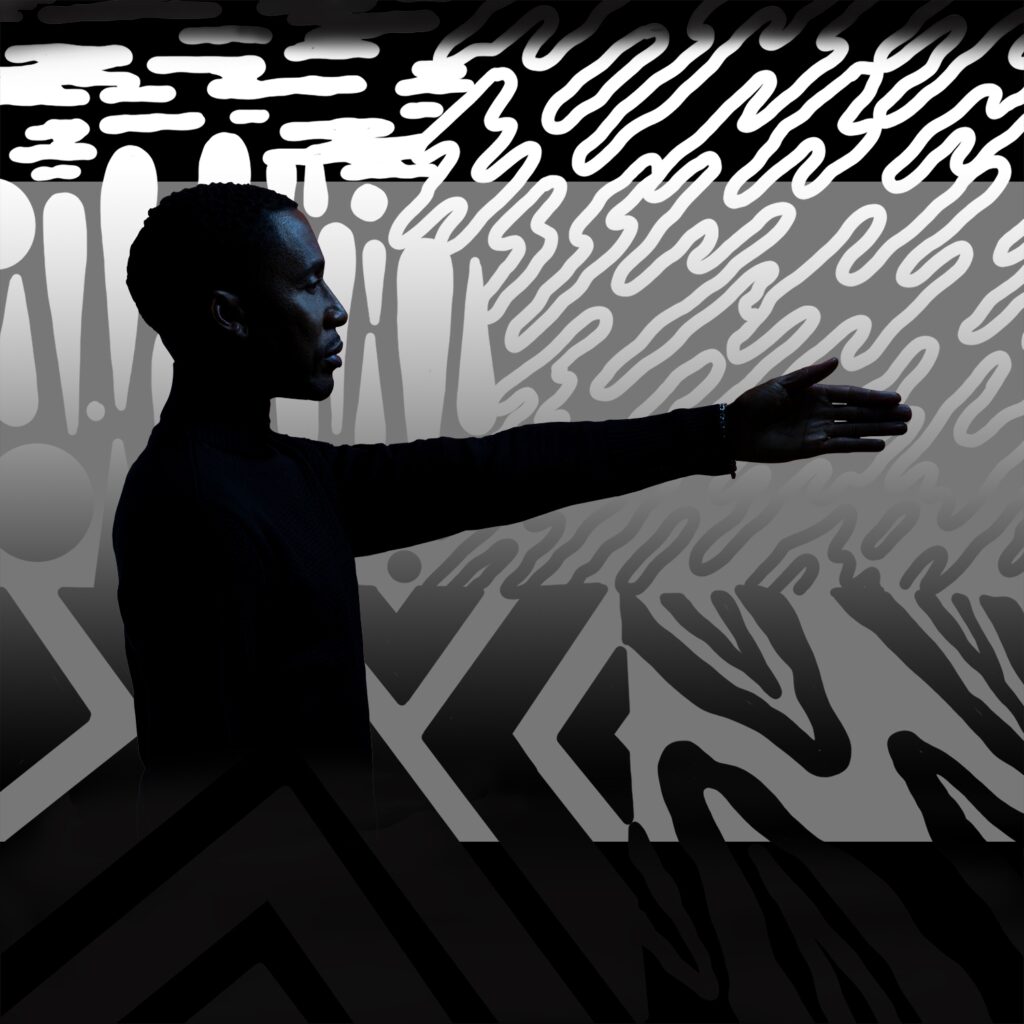 The fifth studio album from Raphael Saadiq may well be one of the year's most dramatic R&B releases. Most everything on Jimmy Lee, the well-respected musician's first full-length effort in eight years, tends to be a tribute to his deceased brother's battle with addiction. Lead single, "Something Keeps Calling," is a soul-inflected comeback hit that describes his constant fight against a sea of nagging second thoughts. There are only a few songs that don't address substance abuse in any capacity. While he makes heady drug references on "I'm Feeling Love," focused on dependency, it's disguised as a love ode. Sticking to his eccentric, jazz-funk sound, Saadiq mixes in dark nuances and heavy lyrics on Jimmy Lee to showcase boundary-pushing moments. – Antwane 
8. BJ The Chicago Kid: 1123
The title of BJ The Chicago Kid's second album (1123) may appear random to many people but there's a bigger meaning behind it: It was inspired by his birthday, which is November 23. To celebrate another year of life, BJ gave the world the gift of music. "Most people receive gifts for their birthday but I wanted to give something for my birthday," he told Rated R&B earlier this year. The something BJ is referring to is an unforgettable experience that comes from listening to the album. He instantly captures the listener's attention on the opener "Feel The Vibe." The Anderson .Paak-assisted groove sets the mood for the rest of the album. With lyrics like, "Come on in, close the door and feel the vibe" and "Talkin' shit with the old heads / Mama dancin' to some Al Green," BJ paints a picture of a summertime get together at a Black household. The rest of the album is packed with lush R&B sounds that acts as solid proof as to why the album is up for a Grammy nomination. — Keithan
7. Anderson.Paak: Ventura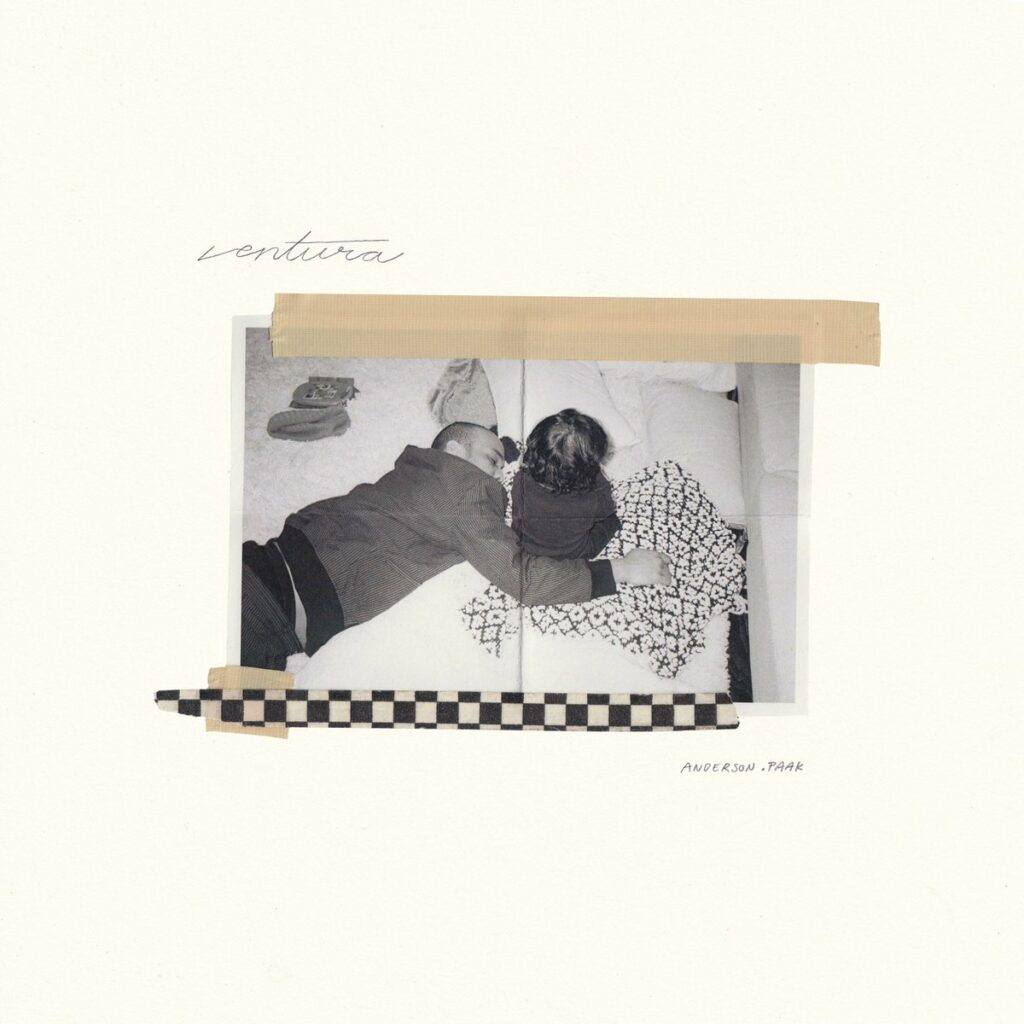 It's a bit unbelievable that Oxnard and Ventura were made at the same time. The softer, more soulful of the two is the perfect example of when Anderson. Paak gives into his R&B side. Instrumentation plays a significant part in his fourth studio album, while the star-studded features (Smokey Robinson, Jazmine Sullivan, Brandy) are a worthy enhancement. Ventura provides a consistent smoothness with a flare that goes far beyond a common groove. — Danielle
6. Solange: When I Get Home
In one of the most richly textured R&B releases of 2019, Solange delivers an intriguing project powered by tight songwriting, lush musical arrangements, and beautiful vocal stylings. Recorded in various parts of the world spectrum, including New Orleans and Jamaica, the "warm, fluid, and more sensual" synesthesia she hinted in The New York Times Style Magazine last fall are rendered in slower numbers like "I'm a Witness" and "Jerrod." Much of When I Get Home's sonic appeal comes from Solange's hometown Houston. The music she sings and vibes to on trippy, screwed solos "Stay Flo" and "Almeda" date back to the trademark DJ Screw era of the early 2000s. By the authentic sound of Home, it is baffling to think that Solange once expressed fear ahead of sending this astonishing Black art into the atmosphere. Of course, this collection of retro musical moods doesn't repeat the purposeful intent of A Seat at the Table; but it's a good thing it didn't. – Antwane
5. Snoh Aalegra: Ugh, Those Feels Again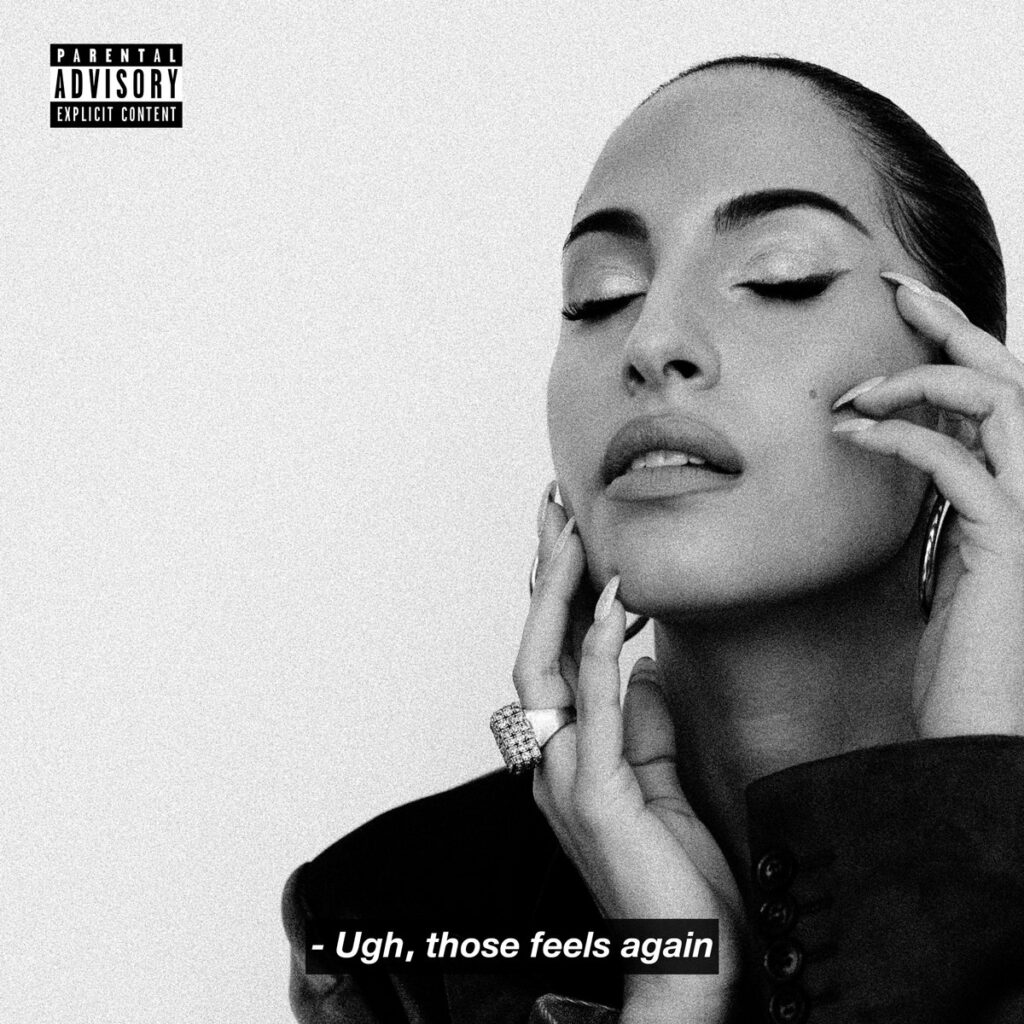 It has been a long time coming for Swedish soul crooner Snoh Aalegra as she released her first project First Sign under the stage name Sheri in 2010. Nearly 10 years later, Aalegra released one of the most intimate R&B albums of the year, – Ugh, those feels again. A project seemingly sent straight from the heavens, Aalegra's sophomore LP serves as the sequel to 2016's FEELS, and it features an introspective look at the tell-tale signs of falling in love, as heard on the album's lead single "I Want You Around." As a songwriter, Aalegra shines with her unforgettable hooks and haunting melodies on tracks such as "You" and "Whoa." While her road to success has been a lengthy one, Aalegra's breakthrough effort – Ugh, those feels again will remain a marveling stop along the way for R&B fans everywhere. – Anders 
4. Jamila Woods: Legacy! Legacy!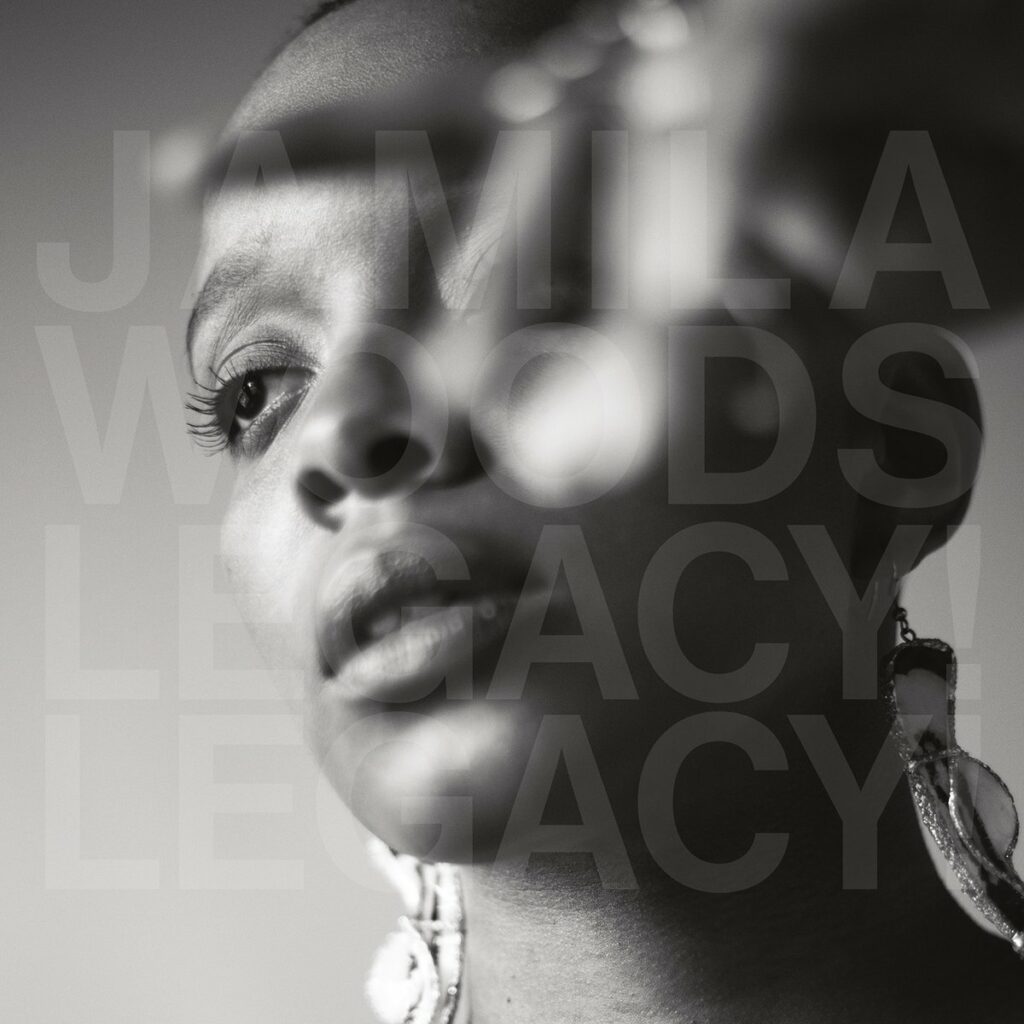 Jamila Woods knows how to make a statement. Starting with the album's track list, each song title is named after a significant person of color. Bridging blues, funk, hip-hop and soul, Woods summons and intertwines their energy on each track, which are individually significant in their own right. Weaving aspects of Blackness and womanhood, LEGACY! LEGACY! embarks on an elegantly expressive journey of finding and accepting yourself in a world where the cards aren't always in your favor. — Danielle 
3. India.Arie: Worthy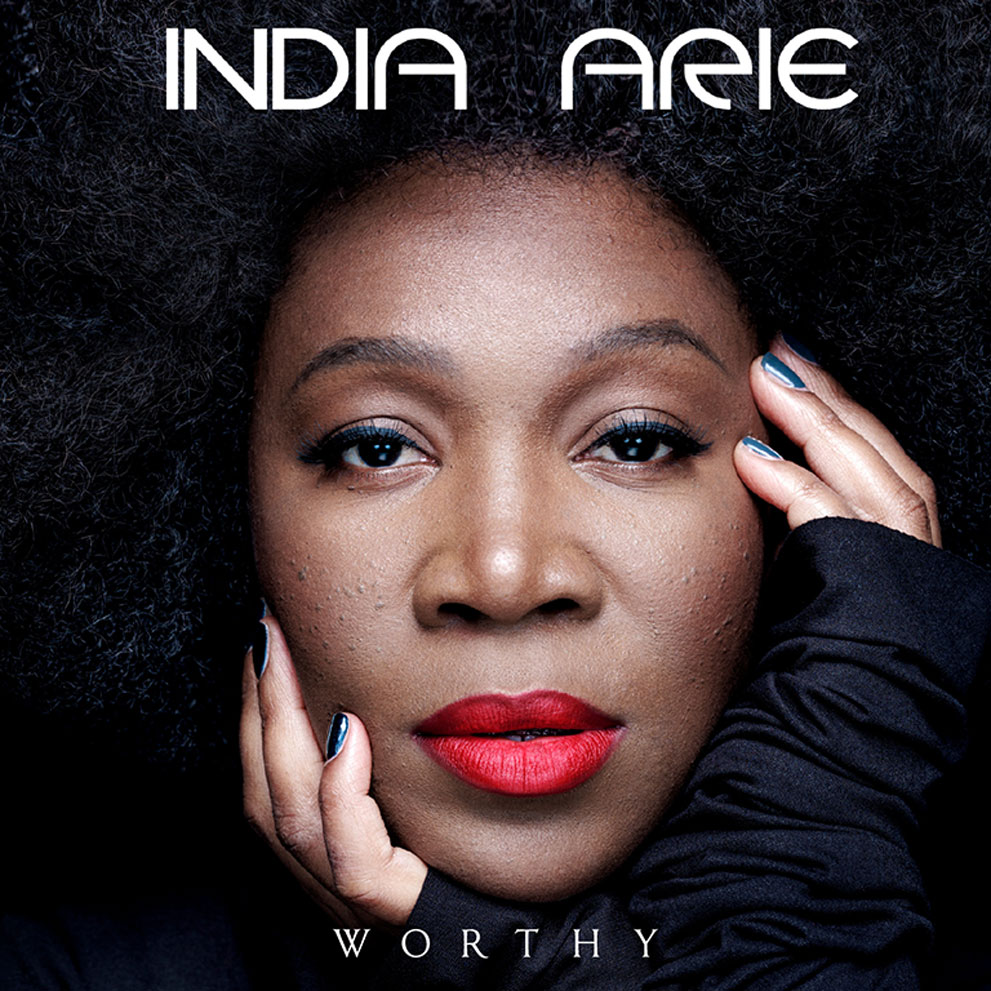 The fact that India.Arie continues to be a potent example that evolves the thought-inspiring messages she sings on every album 17 years after her fulfilling debut again lends to her meaningful position in the R&B world. On Worthy, her incredibly polished new album, it's no different. The soulful veteran is back full force with refreshing, love-longing, and enlightening compositions that strike a chord in listeners. Clearly inspired by the state of the world, Arie evokes lyrical healing with momentous anthems like the funky "Rollercoaster" ride and the spellbinding track "What If?". "That Magic," a warm-weather love song, gloats on her masterful songwriting. Among the traditional R&B gems on Worthy is "Steady Love," her inaugural number one hit on the urban adult-oriented radio format. Thanks to Arie for another mind-stimulating project; it's just what the world needs. — Antwane 
2. Lucky Daye: Painted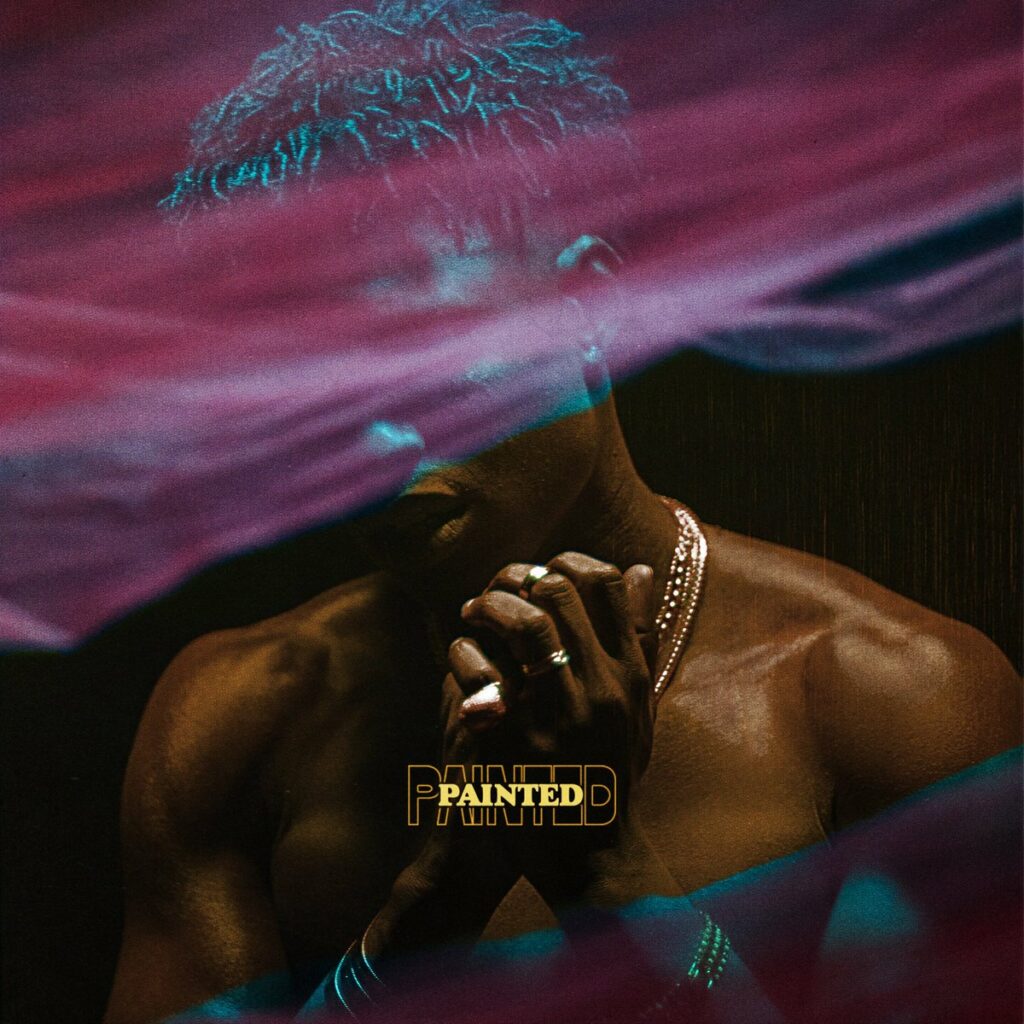 Lucky Daye may have seemingly appeared out of nowhere but his presence has been welcomed with open ears. The artistry of this New Orleans native was built in the latter half of his life, providing him with an expansive canvas. Daye balances traditional and innovative R&B stylings to craft his highly anticipated debut album, Painted. Roping listeners in with full-bodied vintage-inspired production, Daye's official introduction to the world has left a rousing first impression. – Danielle 
1. Ari Lennox: Shea Butter Baby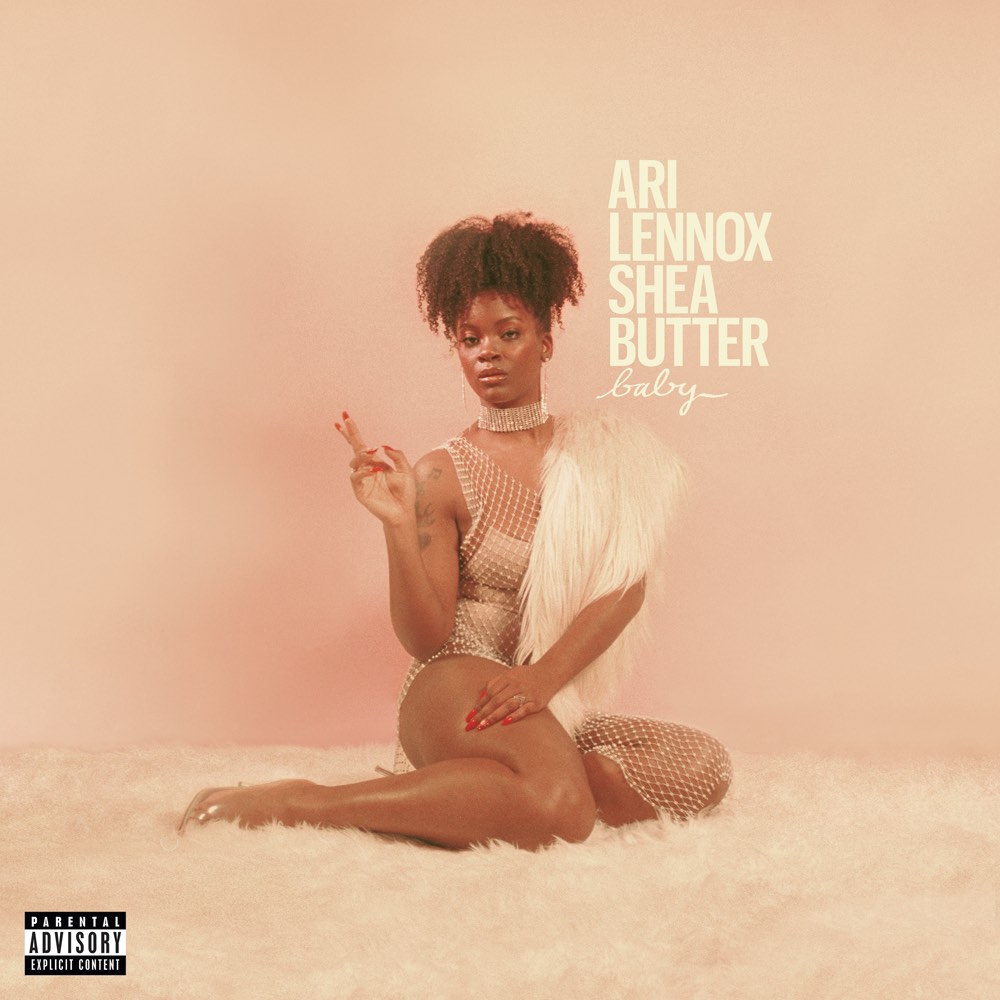 With comparisons to R&B greats such as Erykah Badu and Lauryn Hill, Washington, D.C. native Ari Lennox stole the attention and hearts of R&B fans with her debut album Shea Butter Baby. As the first lady of J. Cole's Dreamville Records, Lennox became a pillar of the label and helped bring it to the forefront of music this year.
She appeared on Cole's song "Change" in 2016, but it was the Minnie Riperton-esque "Whipped Cream" where she shined on her own. Lennox brought this tender, yet soulful sound to her album, along with some sticky hooks, heard on tracks like "BMO" and "New Apartment." Not only that, Shea Butter Baby introduces this generation to a unique voice easily comparable to Badu, as Lennox's voice is almost instantly recognizable.
Shea Butter Baby's titular song is certified gold by the RIAA, and the album snagged three Soul Train Award nominations. While the project did not receive many accolades during its run, it remains a staple piece of the late 2010s, sealing Lennox's status as one of R&B's reigning princesses. – Anders
Follow Rated R&B's editorial team on Twitter
Keithan — @IamKeithan
Antwane — @iam_antwane
Danielle — @DaniBKnowing_
Anders — @andersdotcom