Toni Braxton's "Un-Break My Heart" and "Just Be A Man About It" are the only two music videos by the living legend amassing more than 100 million views on YouTube to date. The video for "Un-Break My Heart," which is nearing the 500 million mark on YouTube, depicts a bereaved Braxton mourning the loss of her man after a tragic motorcycle accident. In contrast, the melodramatic visual for "Just Be A Man About It" captures everything there is to love about a Black woman nonchalantly fed up with a lying lover. 
The visionary behind both videos is Bille Woodruff. The Virginia native has directed some of music's greatest videos for not only Braxton but other pop icons like Céline Dion, TLC and Britney Spears. 
It all started with Blaze and their vibrantly conscious video for "We All Must Live Together." Woodruff created the media kit for the New Jersey-based group during his time at BET. It wasn't long before the Motown signees took note of Woodruff's creative work and asked him to direct the video for the song from their 25 Years Later debut album.
The video for "We All Must Live Together" highlights African culture, celebrating Blackness through traditional dance aesthetics and colorful attire. It also makes frequent references to the social and cultural conditions, which shouldn't divide us but bring us closer together. Woodruff would later use this video of Black pride as inspiration for a video that would gain him notoriety as a director. 
Woodruff grew up in Richmond, Virginia, but spent many of his summers in the farm regions of Tappahannock and Rappahannock. Besides taking in the beauty of the countryside, the seasoned director remembers his first exposure to music videos by megastars like Whitney Houston, Culture Club and Prince.
The Purple One's majestic self-directed video for "When Doves Cry" and Houston's video for her Grammy-winning single "Saving All My Love For You" both stood out to Woodruff the most. 
"I remember seeing that Whitney Houston video and something about it being like a little movie but it wasn't. It was simple, but it was a powerful story that went with the words. She was so captivating," Woodruff tells Rated R&B over the phone. "Of course, when I saw the video for 'When Doves Cry' with the doors opening and the camera pushing through towards the tub, it just really captivated me on a creative level. It informed my work because I like the camera movement and the set design and the colors." 
He recalls his studies at Open High School as the fertile breeding ground for his creativity. "Everyone was very expressive and artistic," he says. "Everyone was taking influences from different places but at the same time, influencing one another. I got involved in the art scene there and in bands like punk-rock, and new wave. So it was all around me because we were doing it, wearing our hair different ways. At that time it was all mixed in, which in some ways is now happening with a lot of the hip-hop artists that are out now like Travis Scott or A$AP Rocky. They're like rock. That's kind of how that was then, as far as creatively a lot of energy."
Woodruff, who was once in a cover band while studying at the University of Maryland, didn't just pull from punk and new wave, he also illustrated his complex personality through a multitude of influences that "encompassed funk, soul, R&B, jazz, rock and country." 
"I remember just soaking it all in, and kind of feeling a part of a bunch of different things and movements and not just one," Woodruff says.
Perhaps that's one of the reasons why Woodruff has been able to work with various artists from different genres in his video and filmmaking career that spans over 25 years.
As one of the most style-defying directors of his generation, Woodruff's distinctive vision for creating memorable music videos that go against the grain conceptually, as well as signaling the reinvention of artists, is a rare gift that many don't possess behind the lens.
In an intimate conversation with Woodruff, the director discusses his early beginnings, his long collaborative relationship with Toni Braxton, transitioning from music videos to film, his evolution and more. 
Let's talk about your time at the University of Maryland where you studied art and cultural anthropology. How did that open your eyes to various cultural viewpoints, as it later translated into the visual work you would do for different artists?
I think those studies gave me a foundation in thinking in a universal way, how to relate to people, understanding how people may react to what you put out and what visual imagery can mean on different levels. I think that art and design influenced my work in an organic way, while cultural anthropology influenced [me] being able to interpret songs in a visual way, to take chances, and to not be afraid to do things differently. I'm always aware that even if it's something that's very entertaining, even if it's a comedy or whatever, that you're still influencing people. You're still saying something with what you do. So, I don't think about it long and hard. For me, it's like breathing. It's just a part of what I do. 
What was the first thing you recorded on-camera? 
I don't have it anymore, but it's a home movie. I used to be in this band [and] it was a video of us performing. We had our dance moves (laughs). We were a cover band and we're doing songs by Shalamar and Prince. I remember that I liked how we looked, and there was a certain energy in it.  
Talk about your video for Sounds of Blackness' major hit "Optimistic." The concept of the video, in a lot of ways, adds another layer of inspiration to an already uplifting song, particularly for African-Americans. How did it feel to reinforce so many forms of Black expression and cultural details like traditional African dance and singing in a music video at that time? 
That was a very special video and experience for me because I had been such a huge fan of Prince. He had such an influence on my life, especially in my early life. Then Jimmy Jam and Terry Lewis…I've known everything they've done for the whole Minneapolis sound. This was their group and for them to want me to do the video. I was super excited about it. We talked about what this group was about. I come from a Southern Baptist background. I was raised in the church and so I related to what they were all about. I love the Sounds of Blackness name and the whole historical context. Listening to their album and understanding what they were about, informed what I wanted to do with the video. It starts off with a prelude, which is another song "Change," an Old Negro spiritual about slavery. Then we go from that into the actual single. All of that kind of tied into what I studied in school and experienced being a Black man in America, especially being from the South, and they're from Minneapolis. You don't have to be from the South to understand it. But definitely, in the former capital of the confederacy, Richmond, Virginia, you understand it.
I felt like I was doing something powerful and it just felt good. I shot it in Minneapolis at Paisley Park Studios, which was Prince's studio. That was a whole another layer of excitement for me that we were doing it there. For me, it was like, "I can't believe I'm doing this." I did all the production design. We went and bought the fabric, me and my college roommate, and pulled that fabric down and painted the set. We rented the visors and all of that stuff. The part where there's a built guy, when I have the words projected onto his chest, saying the Blackness, he was on the football team at the University of Maryland. Eddy was also a friend of mine. So, that part I shot on Ridge Road because I was still in college. I still had my college roommates. We had this house we all lived in and we shot that in our living room. It was all, very hands-on but it was a way of learning.
You've directed more than a dozen music videos for Toni Braxton. One, in particular, is "You're Makin' Me High," which shows a sexier side of the icon. How did you get involved with directing this video? Whose idea was it to involve the baddest Black women in Hollywood at the time like Vivica A. Fox, Erika Alexander and Tisha Campbell?
That was the first video that I directed for Toni Braxton. At the time, I was working at the LaFace Records and I had been working closely with Toni. I had known her from when she first came out as an artist because I was working at BET. When she came to play "Give U My Heart," the first song from the Boomerang soundtrack, it was like we immediately clicked because she was from Maryland. I'm from the DMV. She was just so cool. We just got along and we stayed in touch. When I came to the label, I came towards the end of her first album wrapping up and the first video I worked with her on was "How Many Ways" because I was in charge of video production and then later marketing. We shot [that video] in Miami. I was in charge of executive producing it; Lionel Martin directed it. So that was a certain era, and a certain vibe, and a look for Toni. When it was time for her second album, they played the record for me and I remember that I was like, "Oh wow, this is great. The only thing is, knowing Toni, knowing her for real, people don't really know this other side of her.
She comes across so much more adult and a bit older than what she really is because of the songs and everything. I think you guys need one song that's got that edge, something just to start out with that's hot." That song wasn't on the album. My good friend Bryce Wilson — who I had known for a long time from when he was in the group Mantronix — I knew that Bryce was the person that would bring that missing element in a song. I told them about Bryce and that they should talk to him and try to do a song for Toni. I think they were probably like, "You not A&R" (laughs). Bryce was calling and he couldn't get through. So I was having lunch, — and I don't think that LA [Reid] and Kenny remember this — but we were at lunch. I dialed Bryce from under the table, and then I was like, "Oh my God, look, it's Bryce." I just took the phone and I put it to Babyface's ear. I was like, "It's Bryce Wilson," to make him have to talk to him. They were on the phone and they hit it off. So then they went and did their thing. Bryce brought that beat for "You're Making Me High" and Kenny wrote the lyrics. I kind of made that song happen (laughs). 
I had no plans of directing the video. I had thought I'd be executive producing it. I remember when Toni called me, and she was like, "You've gotta do the video." I thought to myself, "You don't have to say that just because you're my friend. I'm not that big of a director, yet. I'll produce it and I'll get somebody dope to do it." She's like, "I'm not saying it because you're my friend. I'm saying it because you're dope as fuck and you gotta do the video." So I just was like, "Okay." 
I loved the song. I wanted to give her this high-fashion, edgy look. I wanted to show that she had a personality because she hadn't been seen that way. She was funny and people wouldn't know that because her songs were heartbreak songs. I wanted to show how relatable she was.
Bringing Erika Alexander and Vivica A. Fox on board for the video was my idea. I knew most of them. I just called and asked them to be in the video. They loved Toni. So, I wanted to show her with girlfriends having fun. They're playing this game and ordering stuff as different guys come in from the elevator. They're making their rating on who's hot, who's not, and it's just girls having fun. I thought that would be a way to keep it sexy, go along with the lyrics, but at the same time show her personality. You see this video and you're like, "Oh, she is funny." There's the whole thing of her ending up with the pizza guy. I did that because I wanted it to come across that she's down-to-earth. While at the same time you're seeing her look larger than life in that white Norma Kamali catsuit, which I wrote into the treatment. The hair, everything in that, was back when I would do the whole entire imaging — the hair, the clothes, the makeup, the sets, all of that.
I wrote all of that in my concept and we had to find a way to find it. Even at that time when we did that video, it sounds silly now, but having her with different kinds of hair was a big deal. Back then, Black women might have a hair weave but didn't talk about having a hair weave. You had to act as if that was really your hair. If your hair was long and curly, whatever hairstyle you did, had to be believable that it all came from that same hair. So you couldn't have long and curly hair, then all of a sudden, brownish curly hair, then all of a sudden have a Cher, Joan Jett black, straight wig. Then later Lil Kim started doing all the wigs, which was a deal when she did different color wigs, but then eventually it doesn't matter. Now you can change your hair and you do whatever.
That video was a lot of fun for me because I got to let my imagination run wild and have an artist trust me and let me do what I wanted to do. As an artist and a director, you don't always get to do that because they're so many people involved. Sometimes that can get in the way because you have to please too many people and they're not always understanding of what your vision is. So, I have to say that was one of my best experiences because I got to just dream up this whole thing, and make it happen. 
Oftentimes, the best music videos captivate us by illustrating a more open-ended visual journey to our favorite songs.  On the surface, "Un-Break My Heart" is a sad love song. However, the video depicts the pain of unexpectedly losing a loved one. Why did you decide not to take the literal approach and go against the grain from how most listeners may have interpreted the song? 
When I heard that song, creatively I went in a different direction for the video because I wanted to do what was right for the video. I didn't want to make it about "you did me wrong." I wanted to make it feel bigger. I wanted the loss to feel bigger and more thematic. Toni and I loved the video but I played it at one of our office meetings and no one liked the video. So, then Toni and I had to convince LA [Reid], and so to his credit, he finally let us convince him. I remember Clive Davis, whose company Artista distributed LaFace Records, was like, "Oh my gosh. You have her with this orchestra. No, this doesn't work." It was just an issue for people because it was so different from "You're Makin' Me High."
One of my favorite movies was A Star Is Born, the one with Barbra Streisand and Kris Kristofferson. It was one of the thematic inspirations for that video. It's the reason why I had her in that curly do, when she's in the white dress. It was kind of like what Barbra Streisand's hair was like. The whole thing of her man getting killed [from the film]. Clive wasn't feeling it but LA would still be in ultimate control regardless. He was like, "Just go ahead and take the video to MTV and BET." I dropped it off at MTV and they called me back and was like, "Bille, we love you, we love Toni but this video is like…." I'm like, "What?" They're like, "This is like Whitney Houston." What that meant was it's too adult contemporary because Whitney had become that at that moment, which was not hip. They were like, "We don't know what to tell you." So I'm freaking out because we spent all this money on this video.
I work at the label, so I can't just walk away. Like this is my friend and this job. I'm like, "Fuck." So I said to them, "Listen you said you love me. You said you love Toni, so what you need to do, just do me this favor, just put the video in rotation for a week. I know you're not feeling the video, but just play it and let the people decide." The rest is history. People loved it. It sounds crazy to say now that these people didn't love the video because it's a classic video now. I was luckily in a position where I could protect it because I worked at the label. If I didn't work at the label, that video never would have seen the light of day because it just would have been written off and they would have re-shot the video. There would have been no one inside to maneuver and go out on a limb and fight that way. 
The video for "Up Jumps Da' Boogie" seemed like a family reunion, especially since Timbaland, Magoo and Missy Elliott were all from Virginia as well. How did this video incorporate how VA likes to party? 
Honestly, it was a vibe. We didn't have a lot of money for that video. This was for Barry Hankerson. It was the first off of his Blackground label, I guess. He called me up, like, "Oh you're gonna do the video for the white man, but you're not gonna do mine because we don't have that budget?" And I was like, "You didn't even ask me to do the video. What are you saying?" That's how he started off (laughs). I was like, "Uh, what is the video?" He told me, and I was like, "Oh my God, of course. Timbaland and Magoo, they're from VA. I love Missy. You know, Aaliyah will be in it. I haven't seen her in a while. Let's do it." I was trying to do something that was cool and that went with the vibe that I was getting from Timbaland, which was this circus madhouse kind of thing.
I also wanted to incorporate showing them as artists and having a vibe with a crew, but in a way that I could get done in the budget. I couldn't have a party with a bunch of people or a club because we couldn't afford it. I just focused on doing cool things in this warehouse. I wanted to get that vibe of like, "Yeah this is how we party, and throw down," but without actually being in a club because I couldn't afford a big crowd scene. So I had wanted it to be creative and cool and have a vibe, and the music had that kinda eerie feel. So it was just kinda some things going on, you don't know what it is, but it's just like, "Oh what's this over here?" So it's like a funhouse, but you don't totally understand everything, kinda.
You've also been behind the lens of pivotal moments for the re-introduction of artists like Toni Braxton ("Just Be A Man About It"), Ray J ("Wait a Minute" featuring Lil' Kim), and Usher ("You Make Me Wanna"). If you could choose a video between those three that you are really proud of in terms of visually masterminding their respective turning points, which one would it be and why?  
I would say Usher because that was the kick-off for Usher. He was different before that and I made him open up the shirt, show the skin, wield around a guitar and be sexy. I totally did a new image for him with that video. It would be the Usher in terms of answering directly what your question was. Although that's still a hard question because with Toni, I did take it to a different place. I designed those jeans, and I was like, "You're gonna wear these jeans, you're gonna show that body. You're pissed off. Girls are gonna relate, but you're gonna look sexy." It was just different. It was like we had done all this diva stuff. [That video] was showing a dressed-down version of her. The Usher was a definitive career-changing moment for him. So I would say that. I loved the Ray J video, too. I had so much fun doing it. But I feel like the Usher one was more of that was the change because that's the one that blew him up in that way. 
Of all the girl-group videos you did in 1998, Blaque's "Bring it All To Me" had to be one of forward-thinking in terms of concept. It was fly, sci-fi inspired and futuristic. Can you talk about this visual? 
It was Left Eye's group. Left Eye and I were very close. TLC is very close to me. I listened to the song, and I was like, "I want to do this kind of futuristic thing." It was just where my head was at creatively. They're these alien super sexy girls that have superpowers. They come down onto the streets of LA and these guys find a box that they have there and they are transported into this space world where they interact with these beautiful women. It was me trying to find an abstract way to still build upon the lyrics of the song but have it take you somewhere unexpected that still relates to the meaning of the song. It's kind of like an aspirational fantasy set in the futuristic world that once again allows you to see the girls and see how great they look and see them dance, see their personality, but make them stand out.
You were a part of the reinvention of Next with the video "Too Close." Their image in that video differed from the video for their lead single "Butta Love."
That was Clive Davis' group and this was a song that he wanted to use to establish them and their image. He was calling me on set and he was like, "What do you have?" We had to send pictures of what they were wearing, and at that time it was a turning point whereas an R&B group you wore a suit or a turtle-neck. You didn't dress in leather the way they were dressed. That was thought of as more hip-hop and so Clive was like, "They've got to be in suits. These guys are gonna be a big group." I had to literally convince Clive. He was like, "They can't dress like that," and I was like, "No, it's different things are changing. They dress like this for their age, so people can relate to them." He wasn't out of place in saying it, but I understand why he was saying it. It was a lot of that going on in terms of just trying to make sure the image was right. I just did it because he never really approved it. For the concept itself, I just wanted to do a performance. I wanted to have them dancing and have the lyrics play out somewhat throughout the choreography. There was still sexy stuff going on with them in elevators and like the guy and the girl in the bathroom. It was risqué for each of their personalities. I gave each of them a vignette to try to give a little glimpse of what their personalities are because they were each very different. I guess I wanted to show a group but then also allow people to pick their favorite. "Oh, I'm like this one, I'm like that one."
Music videos at one time used alternative versions of songs that were somewhat more captivating than the actual album version. It seemed to be the case for Mary J. Blige's "Take Me As I Am" video, which you directed. The extended version from the video struck a different emotional cord. What was the reason behind using that particular version for the visual? 
It was because I needed more (laughs). I needed more of the song to fit in all of the story. I had done a video of Mary for a song called "Your Child" where she played different people. So, she called me and once again, she wanted to have multiple personalities in the video. So, I came up with this concept but to fit everything in I needed some more. It was honestly, just because I needed more to make it more dramatic and to have the story land. So, I requested that because the other version wasn't long enough and I needed more. 
Did she have to go back to the studio and re-record it or was that audio you guys already had? 
Yeah, it was already there. We just extended it.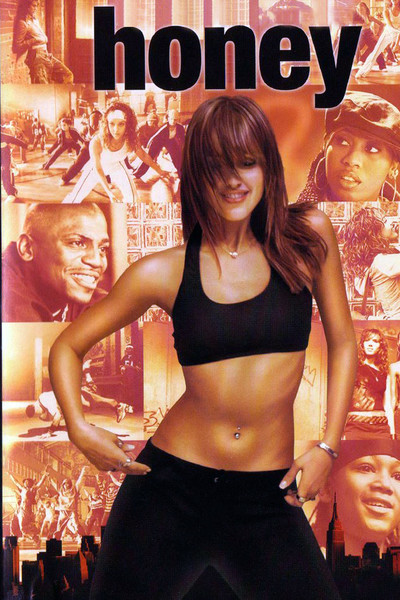 You made your silver screen directorial debut with 2003's Honey, which starred Jessica Alba. How did you get involved with the film? What aspects of the directing process for this film did you find easier than shooting music videos, as well as the most challenging? 
Andre Harrell, who I'd known from my years at BET and through the music business, came to me with the script and that's how I got involved in doing the movie. It was amazing having department heads to work with that would take all of this time to bring their vision from their respective areas to the film because I was used to doing all of that myself, mostly. I was used to getting everyone on the same page. I would do all of the reference books and lookbooks for everything from clothes to hair to makeup to set to everything. The casting director was able to work on the auditions and casting, while I had my production designer go with me during all this extra time. On music videos, you have those people, but it's very quick. You don't have that kind of time to prep. So, just having department heads that were great at what they did, collaborating and working with me to make things better and having that amount of time to focus on the project and to get on the same page together, to tell the story was amazing. 
It was reported that Aaliyah was supposed to play Honey Daniels in the film. Is that true?
That's incorrect. It was supposed to be Beyoncé. That's been widely reported but it's incorrect. She couldn't do it because of her touring schedule for her first album [Dangerous In Love].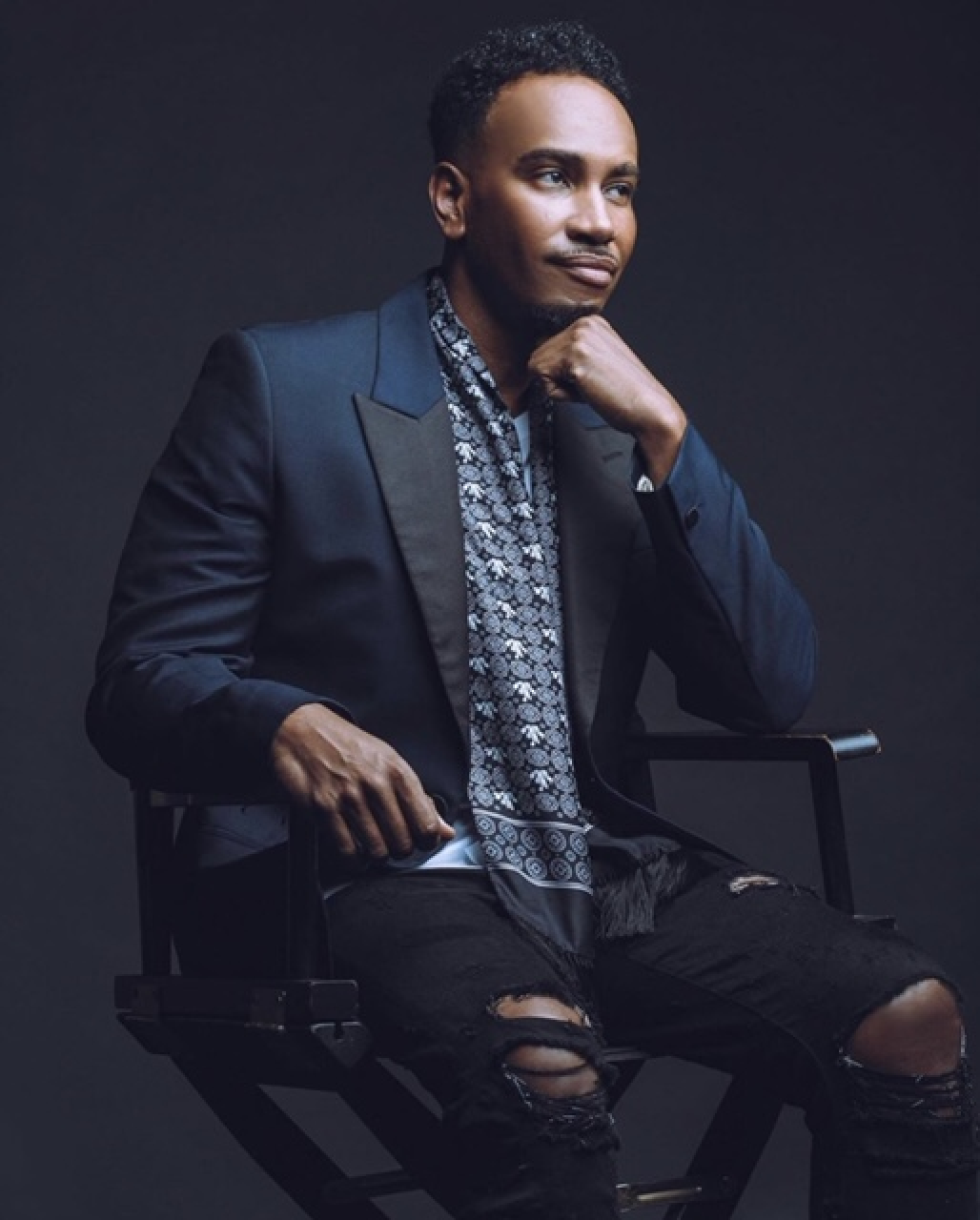 From then to now, how would you assess your career to this point after three decades? 
I've been very blessed. You have to fight really hard to stay in this business and have longevity. I never take it for granted. I feel very proud to have been able to have had an influence on the culture through so much that I've done — whether it was in the beginning of my career back at BET, or my time at LaFace Records being closely involved with the development of artists like Outkast, TLC, Toni Braxton and Usher. Then being able to also be a part of working with Britney Spears from the time of her first album on through, being a turning point for Celine Dion when I did "My Heart Will Go On." There's still a lot more I want to do with movies. That's my sweet spot, my true calling. I haven't done my own TV show yet, so that's a bridge I want to cross. I don't want to live in the past but I'm very thankful for having had the opportunity to be a part of so many things and around so many great and talented artists.
Follow Bille Woodruff on Instagram @BilleWoodruff.