Leven Kali is an artist who cares deeply about his craft. As a creative, the California native makes an extra effort to produce coherent bodies of work. His debut album LOWTIDE is proof, which is why it was among Rated R&B's Best R&B Albums of 2019.
Kali brought more waves this year with the follow-up, HIGHTIDE, which dropped in May. The 33-minute experience delves deep in rhythmic soul, resulting in a smooth journey through love and romance. It includes features from Syd ("Made 4 U"), Ty Dolla $ign ("Perfect Is Boring") and Smino and Topaz Jones ("Homegirl"). It also includes a guest appearance from his mother, who contributes her vocals to "Vida's Song."
For HIGHTIDE, Kali was more intentional with the tracks he selected compared to LOWTIDE. "I learned so much from the LOWTIDE experience about sequencing and about choosing records that translate at live shows," he tells Rated R&B. "This time around I had two of my close friends (Sol Was and Daniel Memmi) help with the oversight of the project making sure that it all felt consistent."
In Rated R&B's interview with Leven Kali, he shares his creative approach to HIGHTIDE, working with artists like Ty Dolla $ign and Syd, and even names three R&B albums that inspired him.
Thank you for taking the time to speak with us. How are you feeling right now?
Thanks for having me. I've been good — healthy, staying busy, especially since I've been gearing up for the last few months for the release of HIGHTIDE and just trying to make the most of this time.
As someone who comes from a musical family, has that had any influence on you as an artist?
Of course, I can't remember a time when I wasn't surrounded by singing or playing (both my parents are musicians), so music is everything for me.
Your mom appears on "Vida's Song (Stillness)." How did that come about?
My mom actually wrote that song a long time ago. We've been working together on her music lately, recording and producing those songs she's had forever. At the time, I was really into speeding up and slowing down tracks and for some reason, this one just felt magical when we sped it up. [It] felt like a nice lil' vibe to throw on HIGHTIDE. I'm gonna drop her version soon too.
What was the most challenging part about recording HIGHTIDE?
The hardest part was leaving off some special records. There were probably 50 to choose from and we landed on these 13. [It's] not an easy process when you love all the songs.
You and singer/songwriter Syd (of The Internet) have a unique chemistry. You two worked together on LOWTIDE ("Do U Wrong") and HIGHTIDE ("Made 4 U"). What moved you to recruit her for the new project?
I love working with Syd, so it was a no-brainer for me. The track kinda had an early 2000s Aaliyah vibe to it. I feel like Syd's voice is the closest thing we have to that in our generation but it's her own. It's groovy and soulful. We complement each other on tracks for sure.
"PERFECT IS BORING" was one of the songs you shared ahead of the album. Fellow R&B crooner Arin Ray was part of the writing process. Can you talk about how this song was created? At what point did you decide to enlist Ty Dolla $ign?
Ty was working on his album up in the hills and I was going over there every now and again. One of the days I was up there with Arin and Ty and we just started this idea. I guess originally it was for Ty but we just were making music for the sake of music, It was the end of the night and the song came out of nowhere. It's always great to collab like that when the entire song is built from scratch together in the same energy, as opposed to sending anything around. All the features on HIGHTIDE were done that way.
Your band is called The Moon and you have two projects that are related to the moon. What's the significance behind the moon for you?
As a kid on car trips, I would just stare at the moon amazed how it felt like it was following the car. The moon controls the tides and we are 70% water, so you gotta assume it's affecting us too — the highs and lows within us. That's what the project's title is getting at, understanding our own low and high tides before we reach for the stars.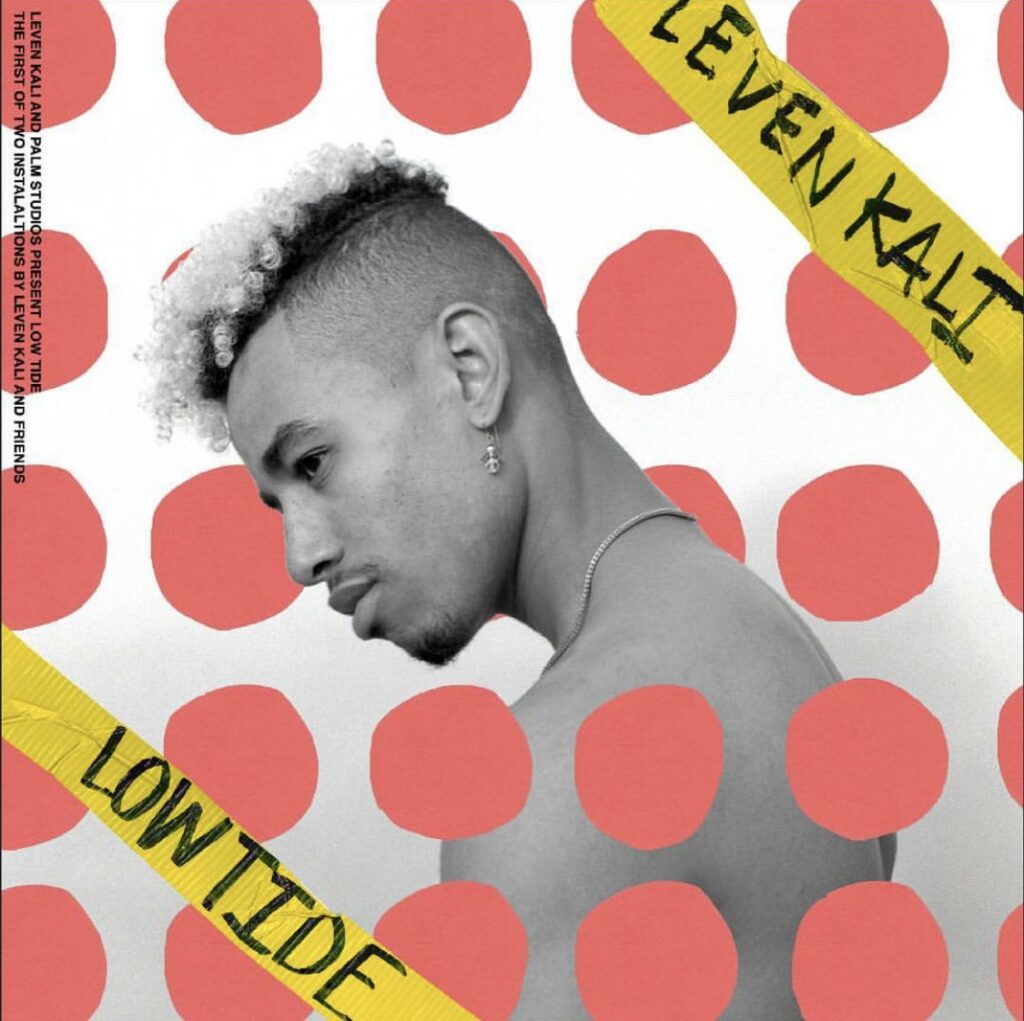 As someone who plays instruments and values those live grooves in your music, would you consider making a live album? If so, which project between LOWTIDE and HIGHTIDE would you choose?
It would be dope to record one of the shows once we get back on the road. The two projects go together, so I would probably do a "greatest hits" type of thing (laughs).
there r too many singles on HI TIDE. fuck

— LEVEN KALI (@LevenKali) January 24, 2020
Earlier this year, you tweeted "there are too many singles" on HIGHTIDE. Do you have any plans for any quarantine visuals to support them?
Yea we've been cooking up something special to highlight all the songs as opposed to doing one or two major videos.
You have an Instagram series called HIGHTEA, so we must ask, what's your favorite type of tea?
Right now, I'm loving this oolong tea by Standstill.
What are three R&B albums that have inspired you?
I Want You by Marvin Gaye, In My Mind by Pharrell, and All 'n All by Earth, Wind & Fire.