"It's a matter of time before I find my way home / It's a matter of time before I get it together," Kem sings on "Matter of Time," the opening track on his debut album, Kemistry.
The uplifting song, written by Kem, offers a sense of hope for anyone going through hardships — something the Detroit native knows about first-hand.
Nearly ten years before releasing Kemistry, Kem had won his battle against alcohol and drug addiction. On July 23, 1990, his 21st birthday, he decided it was time to get his life together after getting kicked out of a rehabilitation center for breaking its rules — drinking and using drugs.
In the upcoming episode of TV One's autobiographical series, Uncensored, Kem details his journey from hitting rock bottom to being almost 31 years sober, happily married with a family, and a successful R&B artist.
On a late afternoon in April, Kem joins a Zoom call with Rated R&B. He's somewhere "just outside of Atlanta" and is wearing a black Adidas track jacket that accentuates his pectoral muscles.
"I'm feeling grateful — just got finished working out. So I got that afterglow, or whatever those chemicals are after you get off the treadmill," Kem shares, with a smirk, at the start of our call. "I'm doing alright today."
It's days before his Uncensored episode airs. The show explores the lives of public figures as they revisit some of their success, as well as obstacles they've faced throughout their personal and professional lives.
Kem's episode coincidentally arrives during National Alcohol Awareness Month. Though he is far removed from his past lifestyle, he believes it's his duty to remain transparent about his experiences in hopes of reaching anyone who may need to hear it.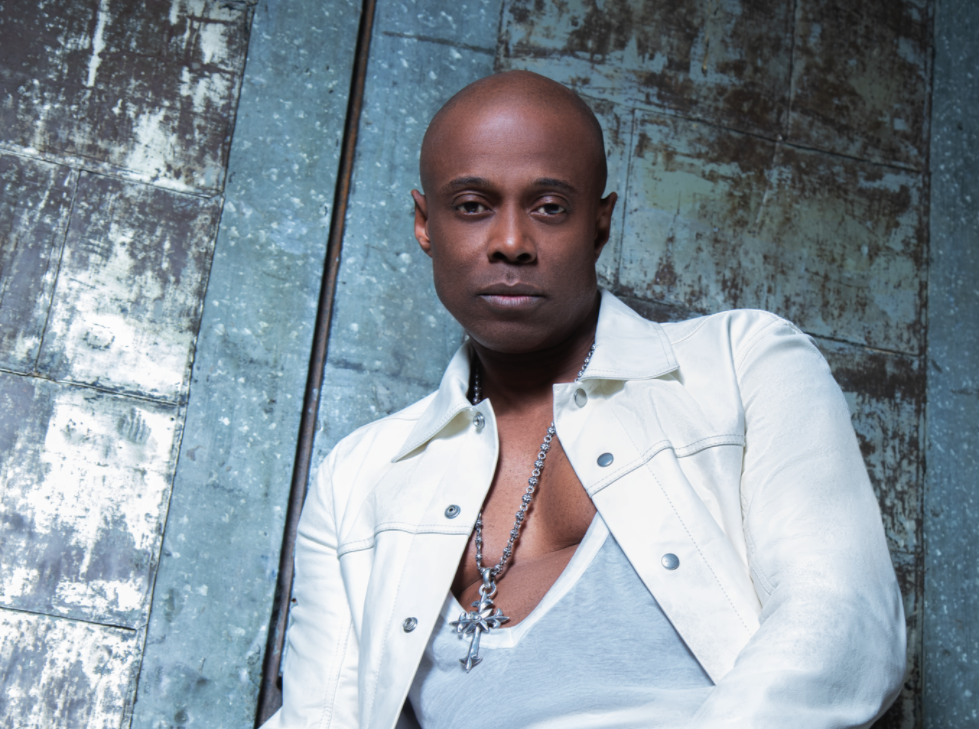 "For any one of us who has a platform, I think that it's a privilege, if not a responsibility, to use your platform, to encourage and to inspire other folks who may be going through things similar to what you've been through," he explains.
"I think that's the reason that we're here — to help each other. I've always used my platform that way. I've always seen my platform as a vehicle to help somebody. It makes me feel good and hopefully, it helps somebody."
In our interview with Kem, the Grammy-nominated singer talks more about Uncensored, how he copes with triggers and projects he has lined up, following his 2020 album Love Always Wins.
You not only show vulnerability in your music but also through your testimony about your past tribulations. How does it feel to be able to be transparent about your humble beginnings, particularly on Uncensored?
I've always tried to live on the principle, even in songwriting, that what comes from the heart speaks to the heart. I can't tell you what you need to be doing with your life, but I can tell you what my experience has been. Hopefully, that experience and overcoming some of the darkness in my life will bear witness to a better version of yourself.
As an entertainer, you often have to perform in spaces where there's alcohol flowing around, such as live music venues. You've been sober for over 30 years now. How have you been able to shield yourself from triggers?
The principles that were integral in me overcoming my addiction are always at the forefront of my mind. I see everything through the lens of recovery and surround myself with people who know my background. I'm not mad at people who drink. That's just something that I can no longer afford as a privilege. It's just my choice. I want you to feel good when you come to a Kem show. If that's what gets you there, then more power to you.
For me to pick up [a drink], I can't even begin to tell you the havoc and the wreckage that would take place in my life, especially after having been sober for so long. There's just so much to lose. I continue to do the things that have helped me to be victorious in that area of my life, regardless of whatever's going on. If there ever a time when I'm not cool, I can always leave. I ain't gotta be there. I've been blessed to be grounded in that way.
Sometimes it isn't just about where you are physically, but where you are on an emotional level. You described how some of your deep insecurities and depression fueled your addiction. How do you address those sorts of feelings now?
I think the whole foundation of addiction — addiction to anything, not just people who are using alcohol and drugs — is you have to be able to deal with yourself. It's all about being able to address what's going on with you and being able to tell the truth to yourself. You have to take an inventory and develop a plan for living. It's a transformation of your entire life. That's the maintenance that keeps your head on straight. It's really a thinking thing. You can think your way into or out of anything.
If you could pick one song from your latest album, Love Always Wins, to play for your younger self, what would it be?
Hmm, that's a good ass question. That's probably one of the top five questions that anybody has ever asked me in 20 years. It would probably be "Praise" because it's really a conversation. The lyrics are really God speaking. I'm emoting as if I'm God. "Let the night find you / Don't be afraid." It speaks to the idea that there's a spiritual solution to everything. I have found, for me, that is the foundation to build everything else on. Also, it has an S.O.S. [Band] vibe. I was really into S.O.S. when I was a kid (laughs).
Besides the new episode of Uncensored, is there anything else you have coming up that you're excited about sharing?
I'm working on new music to create a bridge between the album and coming out of the pandemic. I'm working on my tour and on my live shows. We've got a show in Los Cabos in May. I'm working on a book, which I've been doing for a minute. I'm excited to be presenting that to the world. I've got a radio show on SiriusXM Silk (Ch. 330) called Love 101.
Be sure to watch Kem's episode of Uncensored on TV One on Sunday, April 11 at 10 p.m. ET.