Usher is on a roll. The R&B megastar has unleashed his new song "Boyfriend" and an accompanying video co-starring Keke Palmer.
Usher co-wrote the R&B-pop groove with Camper and Rico Love. The latter two co-produced it with Laney Stewart, Tricky Stewart and Believve.
"Somebody said that your boyfriend's lookin' for me / Oh, that's cool, that's cool / Well, he should know I'm pretty easy to find / Just look for me wherever he sees you," Usher sings in the radio-ready chorus.
The light-hearted video, directed by Ricky Alvarez, was filmed at Park MGM and NoMad Las Vegas in Las Vegas, Nevada. It includes a reference to Usher's iconic visual for "U Don't Have to Call."
Palmer went to social media to share a heartfelt message to Usher about his impact and influence. "Usher! I remember when I was 12 and auditioned for 'In The Mix' 🤣 You have been killing it all my life. As a true lover of the arts, your talent and craftsmanship are a rare combination that I aspire to achieve as a performer," she wrote.
"You are a living legend who is worthy of awe! Thank you for encouraging me and seeing me as the entertainer I am. I know I'm a gUrL but when I watched your videos, I never wanted to be the girl in them, I wanted to be YOU. Thank you for making a dream come true."
Usher responded, "My goal in life as an artist is to make things that people feel…things that make the next generation feel inspired to chase their dreams. Thank you for inspiring me and being inspiring."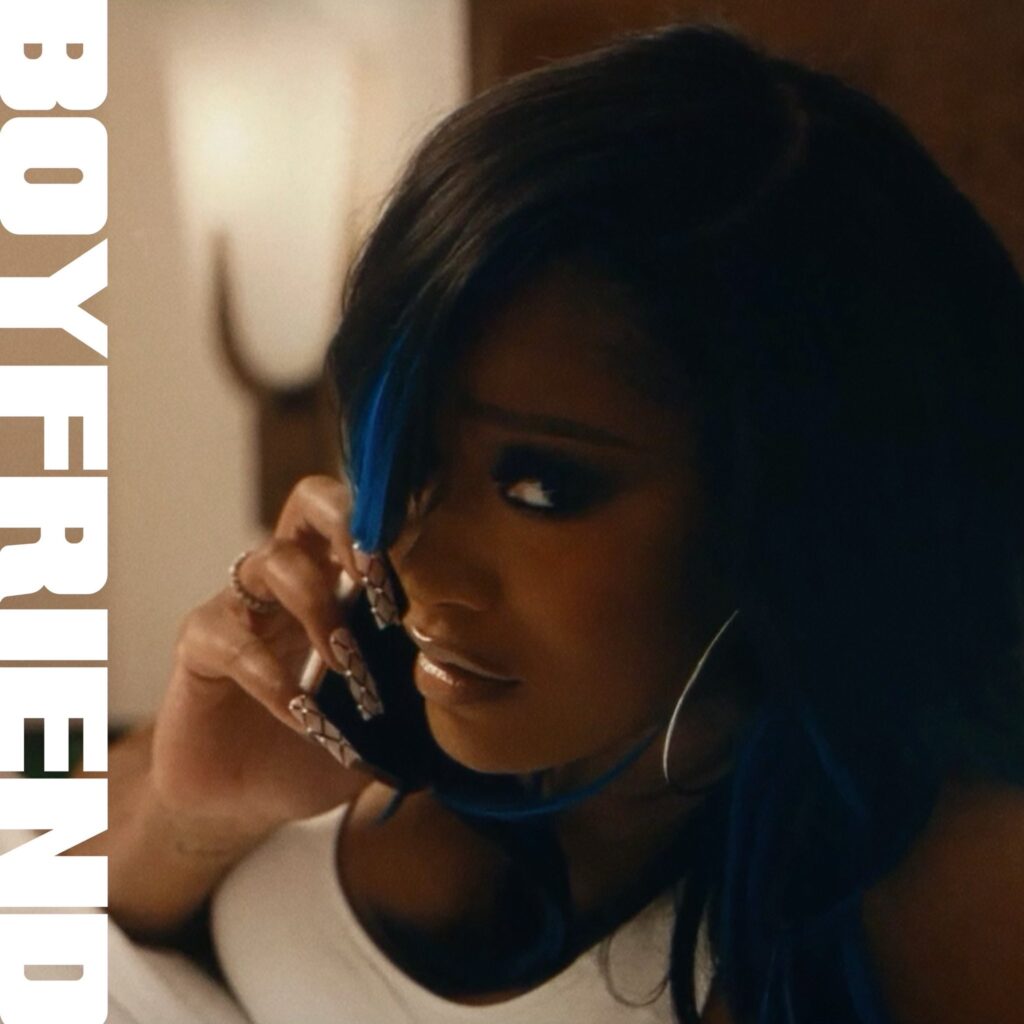 Palmer's appearance in Usher's video comes after attending his concert at his residency at Park MGM. During the show, Usher serenaded Palmer, and clips from his performance, as usual, surfaced online.
Darius Jackson, the father of Palmer's son, reacted to a video posted of Palmer being serenaded while wearing a sheer black dress. He posted a series of tweets publicly criticizing her fashion choice as a mother. The tweets quickly gained traction, sparking a viral conversation on the Elon Musk-owned app.
"Boyfriend" arrives nearly two weeks after Usher's "Good Good" featuring Summer Walker and 21 Savage.
"Good Good" debuted at No. 1 on Billboard's R&B Digital Song Sales chart this week. It also opened on the following charts: R&B/Hip-Hop Digital Song Sales (No. 4), Hot R&B Songs (No. 4), R&B Streaming Songs (No. 14), Digital Song Sales (No. 14), R&B/Hip-Hop Airplay (No. 15) and Adult R&B Airplay (No. 26).
"Boyfriend" and "Good Good," as well as "GLU," will appear on Usher's upcoming ninth album. The highly anticipated project is set to release this year on mega, his imprint with legendary music exec L.A. Reid, in partnership with Larry Jackson's gamma.
Listen to Usher's new single "Boyfriend" and watch the official video below.