Leon Bridges is a musical treasure. The soulster's taste for rich, traditional sounds is one that didn't take long to grab the ears of music idealists, including Austin Jenkins of White Denim.
As his local status garnered more buzz, so did his national eminence. Shortly after signing to Columbia Records in late 2014, Bridges released his debut album, Coming Home. His first disc, gorged in retro-soul of the '60s, was nominated for Best R&B Album at the 58th Annual Grammy Awards in 2016.
Nearly three years later, Bridges ditched his rich soul framework to broaden his appeal for a pleasant-sounding contemporary twang that turned up on Good Thing, his sophomore LP. The album, which landed at number five on Rated R&B's top 25 R&B projects of 2018, earned Bridges two Grammy nominations, including Best R&B Album and Best Traditional R&B Performance for "Bet Ain't Worth the Hand." He won his first Grammy in the last category.
Bridges tells Rated R&B that he found out that he won while on the red carpet, answering interview questions. He describes his reaction as "totally surprised" for one distinct reason.
"I was crazy excited that I won one because I don't [create] the music to win awards or accolades," he says.
Bridges celebrated his career-defining milestone over a two-week span. After he turned up at a couple of Grammy after-parties, he took his festivities to his hometown of Fort Worth, Texas.
Now known as a Grammy-winning artist, Bridges unknowingly has much more to prove. He is already doing a fine job as he plays venues in the U.S. this spring on his Good Thing Tour, with special guests Jess Glynne and John-Robert.
We recently spoke with Bridges ahead of his sold-out amphitheater show in Charlotte, North Carolina. He dished on a number of topics, including his third album, dream collaborators for a country project, colorism in the music industry, upcoming festival appearances and more.
You took almost three years to release your sophomore album Good Thing. Now, that you've won a Grammy, do you feel like there is an added pressure to return to the studio and record or are you just enjoying this moment?
It's just one of those things where I was excited in that moment when I won. Then, the day after, I had a new challenge. I literally hopped in the studio right after that. But I'm always writing and currently in the process of making my third album. I kind of have an idea on what I want it to be but I want to contribute something to the R&B game that hasn't been done before. I think the way to do that is to incorporate shit that people don't think would belong in R&B such as instrumentation from country like a fucking slide guitar in a steamy, making love song. So, it's about bringing other elements into this new project. It's something daily I'm trying to figure out.
You've been successful at adding a taste country music to both albums Coming Home and Good Thing. The genre has recently has progressed in a fresh and exciting way after the viral hit "Old Town Road" by Lil Nas X.  Being that you've mastered vintage and modern soul, do you see yourself tapping into your country roots for a full-length project?
Man, I would love to. I have a bunch of specific projects that I want to make. Though, country music is always going to be the thread running through my music because that's the environment that I was raised in. If you look at the genre historically, Ray Charles was exposed to it as well. So, I will forever keep that twang in my music even if I'm doing R&B. (laughs).
Do you have any dream collaborators in mind for this potential country project?
I definitely would collaborate with Luke Combs, Chris Stapleton, and Jason Isbell.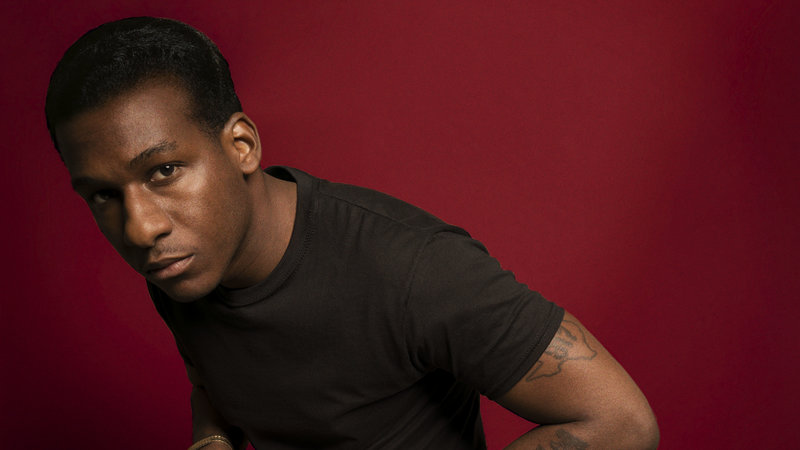 This year, you're tapped for quite a few major music festivals like Afropunk Brooklyn in August. How are your shows on the Good Thing Tour going to differ from your festival experience?
I'm really excited about getting back to Afropunk. I will definitely cook up something special for [them] for sure. There are unreleased songs of mine that would definitely sound well in the whole festival setting. I played it in Paris for the first time in 2015, and it was beautiful to see young, black people embrace my music. It was empowering to see that.
Do you feel like not enough Black people embrace your music?
It's been something that I have been criticized about my whole career, while being slept on in a way with the kind of music that I make. For people to say things like, "My music is for white people," I think that my people – black people – aren't exposed to it. I don't even know the answer to that, but I want my people to embrace my music because I feel it's colorless. I'm speaking about things that anybody can relate with. But going back to [your question], my shows are predominantly white. So, when it comes to my people embracing my music, it's something I don't see a lot.
Right now, colorism has been a hot topic in the music industry as it pertains to Black artists in commonly associated genres not being allowed to reinvent themselves or explore different sounds and chart successfully. How do you and Black artists stress the importance of being able to evolve as creatives and not be stuck in a box?
For me, when I got in the game, my sound was a specific sound. It was a '60s R&B thing. I could have made the decision to pursue that my whole career and would have done well off of it, but honestly, I wanted to expand because we all grow as people. My second album is reflective of my growth and reflective of the music that I was raised on. That was important because I didn't want to be in the pigeonhole world for the rest of my career. I wanted to broaden my fan base and all that kind of stuff. I hope the younger generation can understand what I am doing because what I'm trying to push is rock n' roll and blues. Soul music is very important within the black culture because we started that shit. So, my goal is to incorporate that into my music but stay relevant and tell my story through that sound.
Follow Leon Bridges on Instagram at @leonbridgesofficial. Tickets for his select Good Thing Tour dates and future festivals are available on his official website.