Unless you've been living under a rock, a widespread of major festivals and tours have been either canceled or postponed due to concerns over the coronavirus pandemic.
The more serious the outbreak became, the more artists and event organizers were forced to make hard decisions to pull the plug or hold off on scheduled festivals and shows.
Artists like Snoh Algebra, The Weeknd, and JoJo were among the first to announce that their 2020 tours were being pushed back amid the COVID-19 pandemic. The news of the nostalgic Lovers & Friends Festival, which featured stars Usher, Brandy and Ms. Lauryn Hill, soon followed.
The most devastating had to be the cancellation of the Essence Festival, the livest cultural event that happens annually in New Orleans.
While many artists have made the best out of virtual concerts, for some frequent concert-goers, the experience isn't quite the same; especially when a strong internet connection isn't on the side of artists.
For those fans hankering for an uninterrupted live-show experience, you're in luck. Rated R&B's editorial staff has compiled a list of some of their favorite live R&B albums to fulfill your concert drought.
So, find the right fit, break out a folding chair, take lots of videos for Instagram, and enjoy the hours of memorable live music.
Leela James – Live In New Orleans (2006)
When it comes to underrated vocalists, Leela James rests at the top of the list. She is among the singers who sound amazing in the studio and even better on stage. Following the release of her debut album A Change Is Gonna Come (2005), James released her Live In New Orleans album in 2006. The six-song set was recorded at House of Blues in November 2004. James, barely 21 years old at the time, commands the audience's attention with the triumphant opener "Long Time Coming.". The throaty vocalist takes fans on an emotional journey as she belts about protecting her peace on "My Joy." There's an instance when she gets a little choked up but continues pushing through.
"Love will make you wanna cry. It'll have you up here singing the blues," she sings to the crowd. "Speaking on getting back to good ole music, I think it'll be only fair that I try to do my best in this here song," she tells her fans before closing out the show with her cover of Sam Cooke's classic "A Change Is Gonna Come." It's no surprise that she ends up taking it to church towards the end of the song, with a gospel-inspired rendition. "God's right up in here right now," she howls, before breaking down into a praise and worship session for nearly four minutes. "I just wanna testify tonight…God is all up in my soul, and as long as I live, I'ma tell it," she asserts. If there were any doubts about the state of soul music at the time, Live In New Orleans confirms that it was alive and well. – Keithan
Stream: Apple Music / Spotify
---
Alicia Keys – Unplugged (2005)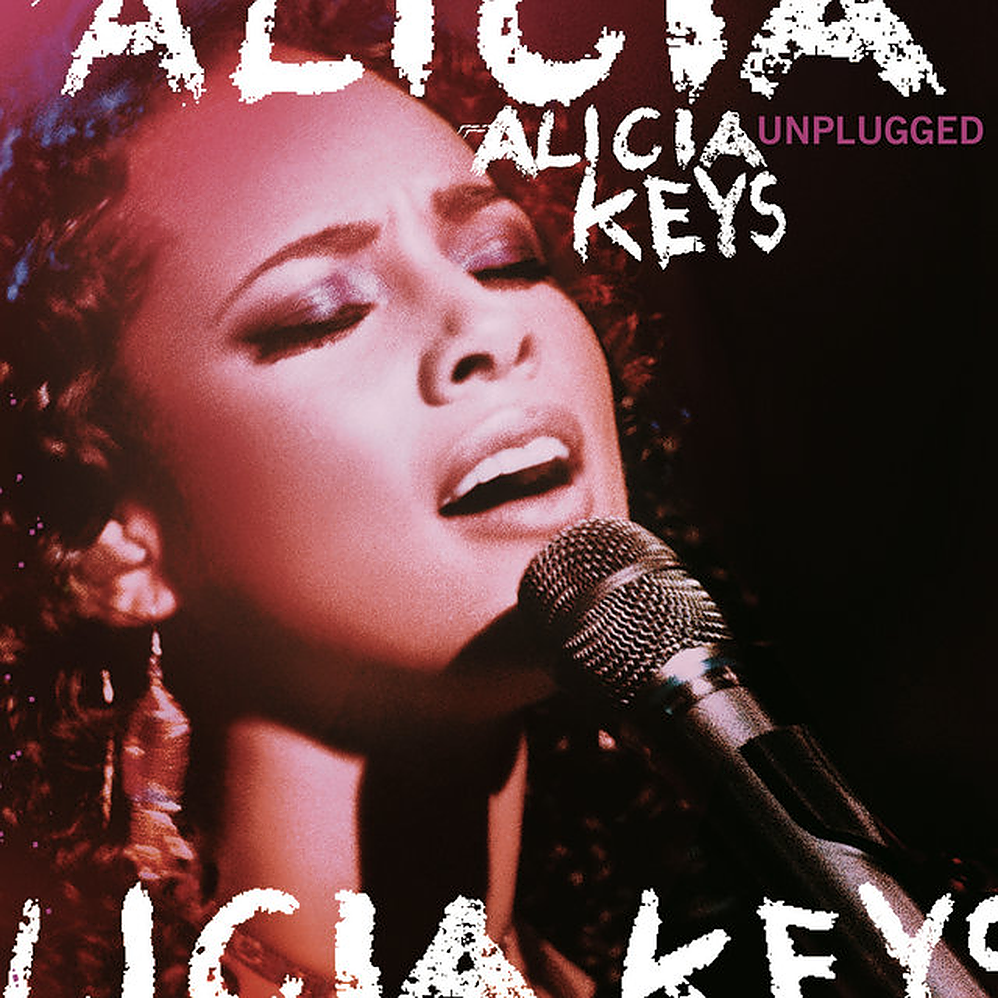 At the height of her career, it only made perfect sense for Alicia Keys to perform for the coveted series, MTV: Unplugged. Joining the likes of Maxwell and Lauryn Hill, she leans into her musical prowess to lead the show as she transitions into oldies, goodies and everything in between. Recorded at the Brooklyn Academy of Music in Brooklyn, New York, the set list is a varied melange of her first two albums, mixed with some unreleased tracks for a hearty production. Her down-to-earth personality comes out to play in interacting with the crowd between songs, bringing the audience into her world. Unplugged is an exemplification of Keys' subtly gritty voice, giving a sincere scope into her solid timbre. Her hits were slightly reworked for a fresh feel but the unsuspected gem is provided by "Stolen Moments." The previously unheard track may have been left on the cutting room floor for Diary of Alicia Keys, but this crisp pick exhibits an uninhibited Keys that's refreshing to hear. – Danielle 
Stream: Apple Music / Spotify
---
Luther Vandross – Live At Radio City Music Hall (2003)
It's hard to believe that Luther Vandross only released one live album in his nearly 25-year career. Luther Vandross: Live At Radio City Music Hall came out in October 2003. The noteworthy LP was recorded over two nights — a few days before Valentine's Day in 2003 — at the iconic venue in New York City. There's a reason why Vandross was known as the Velvet Voice. Live At Radio City Music Hall is 75 minutes of pure vocal perfection. From the opening number "Never Too Much," Vandross sets the tone for an endearing atmosphere where lovebirds and hopeless romantics can coexist. The R&B balladeer dives into some of his most lovey-dovey tunes like "Here and Now," "If Only For One Night," and "Take You Out." He even puts his spin on Major Harris' 1975 classic "Love Won't Let Me Wait," which he tells fans is one of the most romantic songs he's ever heard. Some of his finest vocal moments can be heard on "Superstar/Until You Come Back To Me (That's What I'm Gonna Do)," which runs for 13 minutes, as well as his flawless cover of Dionne Warwick's "A House Is Not a Home."
Live At Radio City Music Hall will always be bittersweet. Two months after recording the show, Vandross suffered a massive stroke. He remained out of the public spotlight to tend to his health. Unfortunately, Vandross died two years later from complications from his stroke. Live At Radio City Music Hall turned out to be his last concert – and he certainly didn't disappoint. – Keithan
Stream: Apple Music / Spotify
---
Sade, Lovers Live (2002)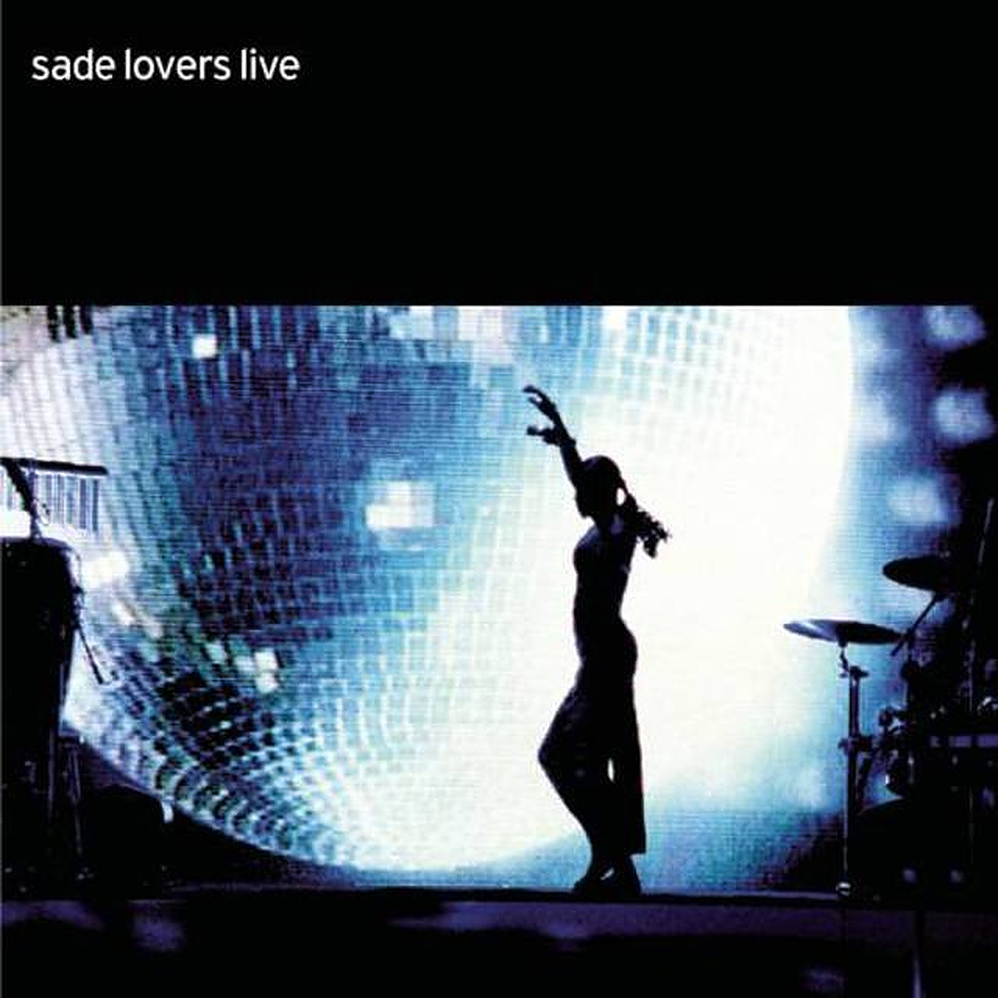 There's no reason why you shouldn't own this live masterpiece. After returning from an eight-year sabbatical and earning a Best Pop Vocal Album Grammy for Lovers Rock, the quiet storm band from across the pond revisit their beloved classics on Lovers Live. This exquisite album, recorded before audiences during a two-night show in California in 2001, captures Sade, the acclaimed band's vocalist, enormously filling the arena spaces with her always affecting vocals. While the room is at Sade's mercy, particularly when she effortlessly performs "Somebody Already Broke My Heart" and "The Sweetest Taboo," she benefits greatly from the immense shifts in musical moods and skilled musicianship of the smoothly unified band and backing vocalists. The true highlight is "Jezebel," a subdued saxophone standard that exposes the intrinsic beauty of Sade's alluring voice. That said, Lovers Live still sounds as all-powerful as the day show-goers witnessed it for themselves. – Antwane 
Stream: Apple Music / Spotify
---
Jill Scott — Experience: Jill Scott 826+ (2001)
Following the release of her 2000 debut LP, Jill Scott's first live album Experience: Jill Scott 826+ brought the feelings of love, hate, joy, pain, and freedom from Words and Sounds Vol. 1 to the stage in a more intimate way than ever before. Packaged as a double album, the first half relies on grooves from the epically soulful experience recorded live at Washington, D.C.'s historic DAR Constitution Hall. It features an infectious live band and an appearance from saxophonist Mike Phillips, as well as then-budding songstress Vivian Green on background duty. As for side two, Scott offers a plethora of unreleased material that sounds rich in tone in one's speakers after the concert high of disc one. Complete with elaborate skits and stories of her life and others she'd met, complex vocal and instrumental breakdowns and an equally-engaged audience, Jilly from Philly brought the house down on this soul-stirring escapade.  – Anders
Stream: Apple Music / Spotify
---
D'Angelo –  Live at the Jazz Cafe, London (1998)
His single may not have been out in London yet during the recording of this album, but D'Angelo was met with a response as if the audience knew exactly what they were in for. Good music is universal and it seemed like the well-received reception was a precursor to the greatness that ensued for his art. With a modestly stacked introduction, his four-piece band opens the show with some selections from funk bands Mandrill and The Ohio Players. Setting a velvety tone for the night, D'Angelo maintains a level of fluidity that can only be naturally innate. The live interpretations of the Brown Sugar cut damn near rival the original studio recordings, cultivating his true essence during the performances. While the covers are far and few in between, his suave version of Earth Wind & Fire's "Can't Hide Love" deserves full attention. As a true musician, D'Angelo exhibits aerodynamic agility that genuinely translates from live to wax. If you have yet to experience the rare chance to view D'Angelo in his natural element, Live at the Jazz Cafe, London is a great opportunity to get an inkling of the remarkable phenomenon. – Danielle
Stream: Apple Music / Spotify
---
Mary J. Blige, The Tour (1998) 
The year 1998 birthed intriguing live albums from the likes of Patti LaBelle and D'Angelo. Somewhere in between those releases, Mary J. Blige delivered her own — the first to her credit. Holding nothing back but probably her cup of Seagram's gin, which sponsored the Share My World concerts, the soul diva got "just a little personal" and "a little fat" on her live set of originals and remakes captured from two Los Angeles shows. Across the hour-long project, Blige's infuriated sister-to-sister dialogues ("Now ladies: Tonight, if y'all feel like y'all the only woman out there and can't no other bitch f*ck with you, let me hear you scream") and repeated moments of humility and gratitude were shown to her fans of less than a decade reign supreme. Her gritty soul lament "Missing You" and the savage remix of "Seven Days" are pure gold. The Tour erased the conceit that a live album had to be tunefully and vocally immaculate. Considering the crowd reaction of loud whistles, frequent hoots and applause, those were the only stamps of approval Blige needed. – Antwane 
Stream: Apple Music / Spotify
---
Maxwell, Unplugged (1997) 
Maxwell's vocal depth is a hallmark that is second to none. His arresting high and low tones are laid bare in an organically soulful manner on his MTV Unplugged album. The crowd of the soul-powered set, recorded in New York in 1997, marveled at the elusive performer's matured range submerging in the whirlpool of warm blaring horns, flavorful drums and subtle string arrangements. While Maxwell's lovely voice shines on originals from his Urban Hang Suite debut, he hits the sweet spot of the attendees with his now prominent falsetto-replete remake of Kate Bush's "This Woman's Work." The refined nature of his glorious falsetto melted the room when he elegantly rendered "Whenever Wherever Whatever." Perhaps, the funkiest part of the live show is Maxwell's mashup of a lewd Nine Inch Nails cult classic and a call and response of the holy ghost spirit. No, there's no collection plate being passed around; you just might want to ask for a prayer cloth if the almighty Maxwell grabs a hold of you. – Antwane
Stream: Apple Music / Spotify
---
Erykah Badu – Live (1997)
It's interesting how life plays out. Erykah Badu was pregnant during the recording of Live, which was released nine months after her debut album. In giving birth to her son on the album's due date, she literally gave life twofold. The intimacy is immediately felt the moment you press play, introducing listeners to an episode that ends seemingly too soon. Badu selects her most heralded joints from Baduism and injects an authentically free spirit into each track. She pays tribute to a number of her heroes with a few earnest covers, including "Stay" by Rufus & Chaka Khan. While Erykah unleashes "Tyrone," her then-new hit single about a shiftless partner, another highlight is the spellbinding 11-minute rendition of "Next Lifetime." Closing out the album with the jam session performance, it truly culminates the burgeoning stages of the Erykah Badu experience we've grown to know. Incorporating raw vocals and teachable life/history anecdotes, Live solidifies what Badu means when she identifies as a "touring artist." – Danielle
Stream: Apple Music / Spotify
---
Mariah Carey – MTV Unplugged (1992)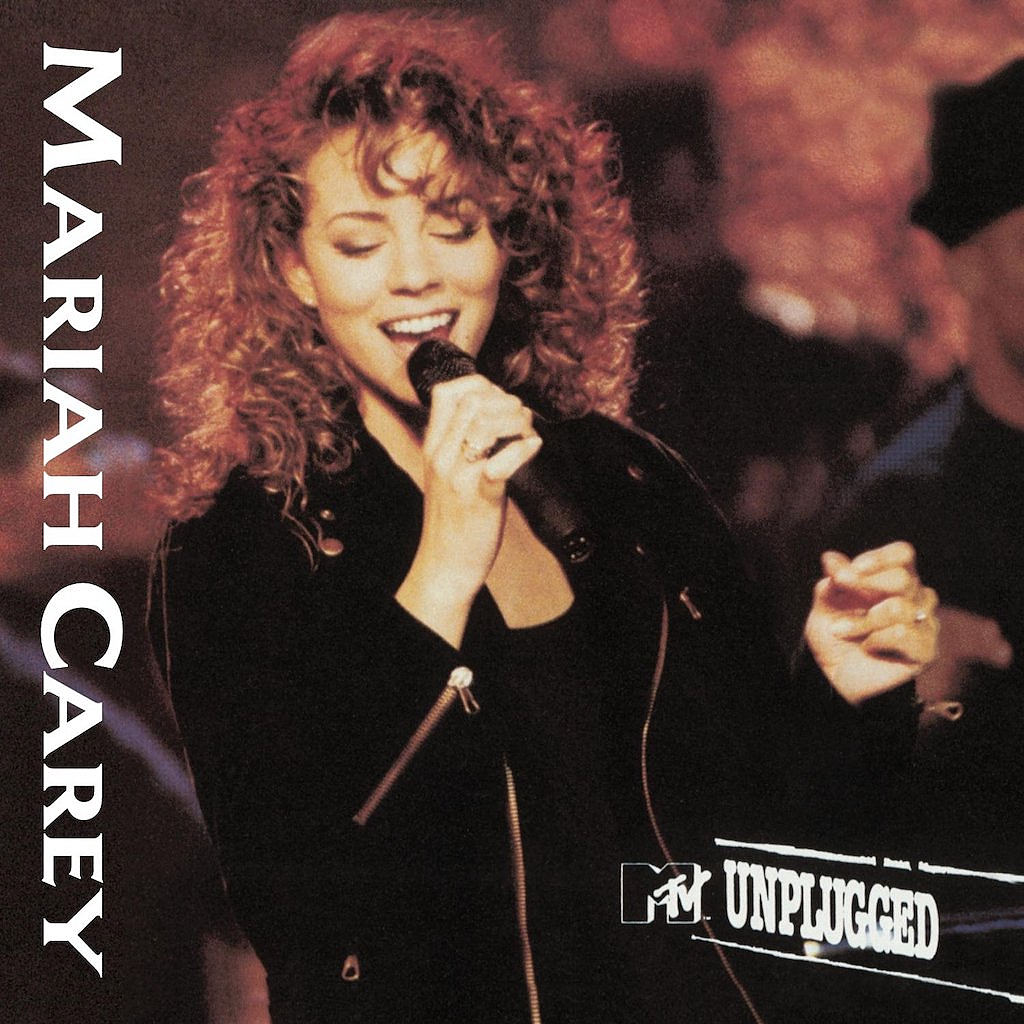 If you came for operatic melisma, harmonies fit for a gospel choir, and a full band complete with strings to tie it all together, then you've come to the right place. Riding incredibly high on the massive success of eponymous debut and Emotions albums, Mariah Carey shattered glasses and opinions of mean critics with her five-octave range on MTV Unplugged, an installment of MTV's live concert series at the time. The uncut talent of Carey on songs like "Emotions" and "Make It Happen" matched with the timely musical inflections of the band give this 1992 live project an evergreen feel, ultimately letting critics ― and the world for that matter ― know that Mariah Carey is the moment. One of the EP's pinnacle moments is the duet of "I'll Be There" with singer Trey Lorenz. It is here where Carey displays her timelessness artistry, giving new momentum to The Jackson 5 classic. At just under 30 minutes, the elusive chanteuse redefines the term "live vocals" with this enthralling R&B masterpiece. – Anders
Stream: Apple Music / Spotify
---
Donny Hathaway – Live (1972)
Growing up in the church Donny Hathaway's gospel influence rang through his first two studio albums on tracks like "To Be Young, Gifted and Black" and "Giving Up." In 1972, the superb musician released a live recording of two separate shows from New York and California that brought his unique brand of inspirational soul to the masses. Live is a mesmerizing experience that combines the forces of soul, R&B, and gospel, sounding like the most uplifting party you'll ever attend. Howls, hollers, and joyous claps replete the album, while a tearfully-gorgeous rendition of Carol King's "You've Got A Friend" will have you reaching for a tissue. Although Hathaway swoons at the audience with other moving performances such as his rendition of Marvin Gaye's "What's Going On," it's the longer, more intricate instrumental cuts like "The Ghetto" that highlight the laid-back aesthetic he sought to create and the pure talent of now-music veterans backing him up. With the audience in the palm of his hand, Hathaway lights up the stage on this classic soul record. – Anders
Stream: Apple Music / Spotify
---
Aretha Franklin – Aretha Live At Fillmore West (1971)
"I promise you when you leave here, you will have enjoyed this show as much any that you had an occasion to see," Aretha Franklin assures concertgoers at Fillmore West in San Francisco. The Memphis native performed a three-night stint in March 1971, where she recorded her critically-acclaimed LP, Aretha Live At Fillmore West. The historic venue was mostly known for booking rock and roll acts such as Pink Floyd, the Grateful Dead, Led Zeppelin and Fleetwood Mac. For Franklin, this was new territory and an opportunity to showcase her craft beyond her core fans. A key to putting on a great concert is knowing the audience and Franklin did her homework.
Taking an experimental approach, the Queen of Soul built her set list around her soulful interpretation of popular rock songs. Franklin reworks Simon & Garfunkel's "Bridge Over Troubled Water" into a southern gospel hymn. She gives The Beatles' hit "Eleanor Rigby" a Motown-esque makeover. "Does anybody feel like hearing the blues?" Franklin asks before diving back into her catalog for her sultry tune "Dr. Feelgood." One of the biggest moments of the show is when Franklin invites the Genius himself, Ray Charles, on stage for an impromptu reprise of "Spirit In the Dark," which goes on for nearly nine minutes. Although the album is mostly filled with cover songs, it's Franklin's knack for singing them in a way that sounds authentically hers is something music connoisseurs around the world can appreciate. Aretha Live At Fillmore West is undeniably one of the best live albums of all time and should serve as a reference guide for any artist that wants to record a live album. – Keithan
Stream: Apple Music / Spotify
Tweet us some of your favorite live R&B albums @ratedrnb.