Front + Center is Rated R&B's artist discovery series, putting new and emerging R&B singers at the center of your attention.
It's not every day that a rising singer can say they've shared a stage with international acts like Alicia Keys, Demi Lovato, John Legend, Mariah Carey, Nicki Minaj, and Rihanna. For Norelle, who has performed as a background vocalist for the artists above, the opportunity isn't taken for granted. As a student of the game, she has used each gig as a learning moment.
"I've been super blessed and fortunate to work with the top of the top A-list artists. Not only am I watching what it takes to be successful in this [business] — in terms of the work ethic, the long hours, and the multitasking — I really learned the most to just be myself," Norelle shares with Rated R&B. "If you go from John to Nicki to Rihanna to Demi, they are all different artists, sonically. They all have their sound, and they never really sway away from who they are as an artist."
Growing up in Cleveland, Norelle always knew she had the gift of voice — way before she started working alongside music heavyweights. She remembers starting to sing at around five years old. "I always knew I could sing, but I didn't start taking it seriously until high school," Norelle shares.
"It took a long time because my mom would always — you know how parents are when they see their child has a special talent and they want to push them to do that. But I'm an Aries and I don't like people telling me what to do (laughs)."
Even though her mom had the vision for her daughter to become a singer, it was ultimately up to Norelle to accept it. "I had to love it for myself because if I was doing it just because someone else said to do it, then there wouldn't be any real passion."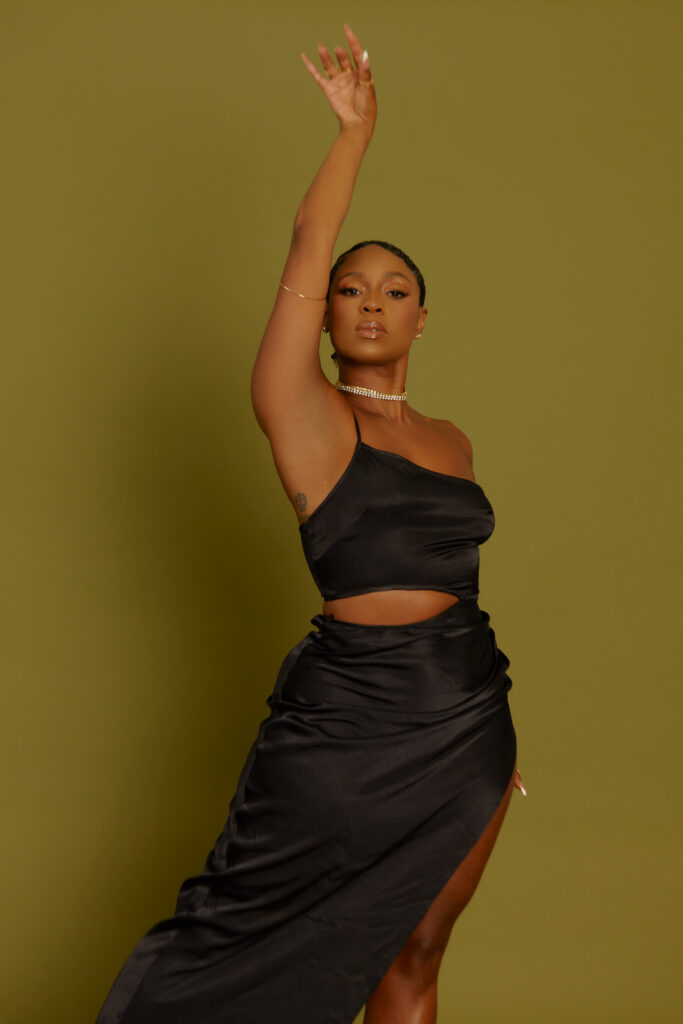 In a matter of time, she decided that she wanted a music career and began her journey. It wasn't until she wrapped up her stint as Nicki Minaj's background singer on Lil Wayne's I Am Music II Tour (2011) that she started thinking about a solo career. She notes that people around her encouraged her to go that route. "It was that thing where somebody was suggesting that for me and not something that I necessarily wanted to do for myself."
Like many starting out, Norelle didn't fully know who she was as an artist. At first, she went by Lolah Brown, which she dubbed while on tour with Legend. Under the moniker, she released an album in 2012 titled Black Lily. It featured an appearance from then-bubbling singer BJ the Chicago Kid.
Though the album was a solid effort, she says it wasn't an authentic representation of her artistry. "I had some input in it, but it wasn't total creative control." The Lolah Brown brand didn't last much longer due to some "bad experiences" that left her feeling dispirited about furthering her solo career.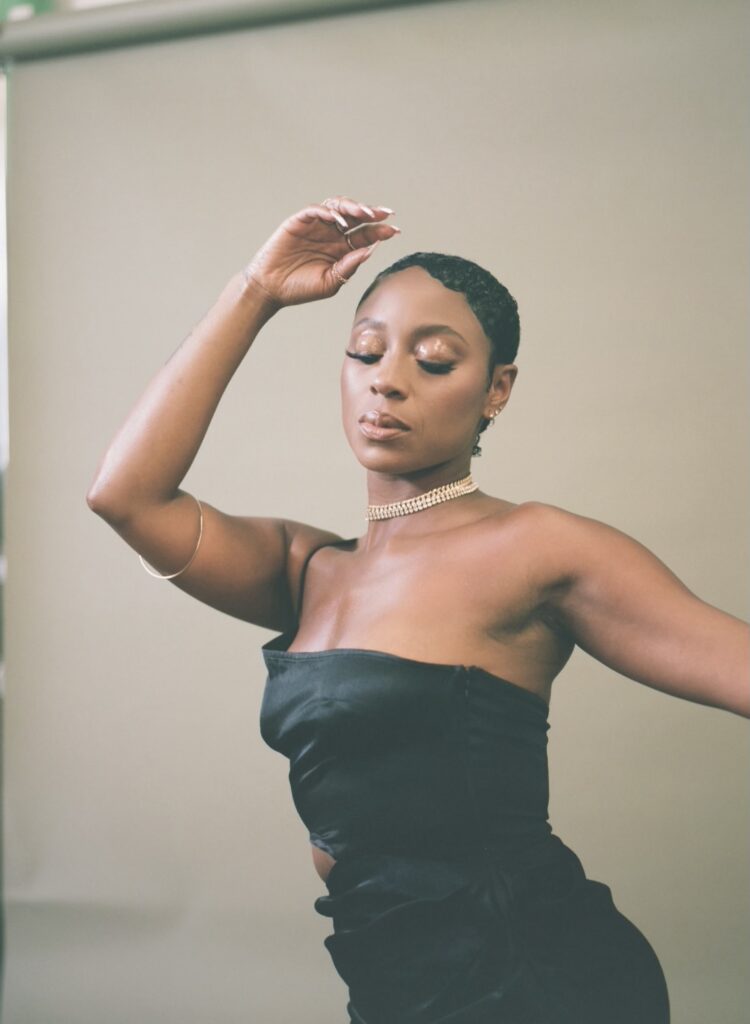 "A lot of things happened with that process that discouraged me — whether it was bad business, dealing with people, or losing a lot of relationships," she explains. "I was young and didn't understand what comes with this. I wasn't confident enough. I wasn't self-reliant enough to accept that this comes with the territory. I allowed myself to fall victim to my circumstances and it stopped me."
With the disappointment weighing on her heart, she took a break from solo music and shifted her focus on touring the world as a backing vocalist. Years later, after living more life and embarking on a spiritual journey, she rebranded herself as Norelle and made her official reintroduction to music.
"The whole energy around all of it shifted for me because it became more about what I wanted to do and less about what everybody else wanted me to do," she notes. In January 2018, she released a covers EP called Love, Norelle, which featured her rendition of some Sade classics.
Later that year, she got a major placement on Anderson .Paak's solo album Oxnard as a featured guest on "Headlow." In 2019, she reappeared as a background vocalist on .Paak's Grammy-winning album Ventura on the André 3000-assisted "Come Home," which won a Grammy for Best R&B Performance, and "Winners Circle." How did all of this happen? She credits BJ the Chicago Kid for introducing her to .Paak at the 2016 Soul Train Awards.
"We exchanged information at soundcheck. He was like, 'When we get back to LA, I'm going to hit you up to come pull up at the studio.' He did what he said he was going to do. I went to the studio and laid down some stuff. The music just so happened to be on these albums. He's so down to earth and one of the most well-rounded musicians and artists that we have in 2021."
View this post on Instagram
Now, Norelle has returned with her proper EP titled A Story About Love, which is out now. This time around, Norelle feels much more confident about her work. "I really didn't have any expectations. I was so happy with the music and I fell in love with it," she says.
The process of making A Story About Love didn't go as smoothly as Norelle anticipated, though. In fact, she had to recreate most of the music on the project after the files got lost. "Something happened at the studio and all of the files were gone." Norelle didn't allow the technical issues to discourage her. Instead, she chose to remain optimistic. She told herself, "I can't let this stop me because this is just a test to see how serious I am about what I'm doing. You have to finish what you started."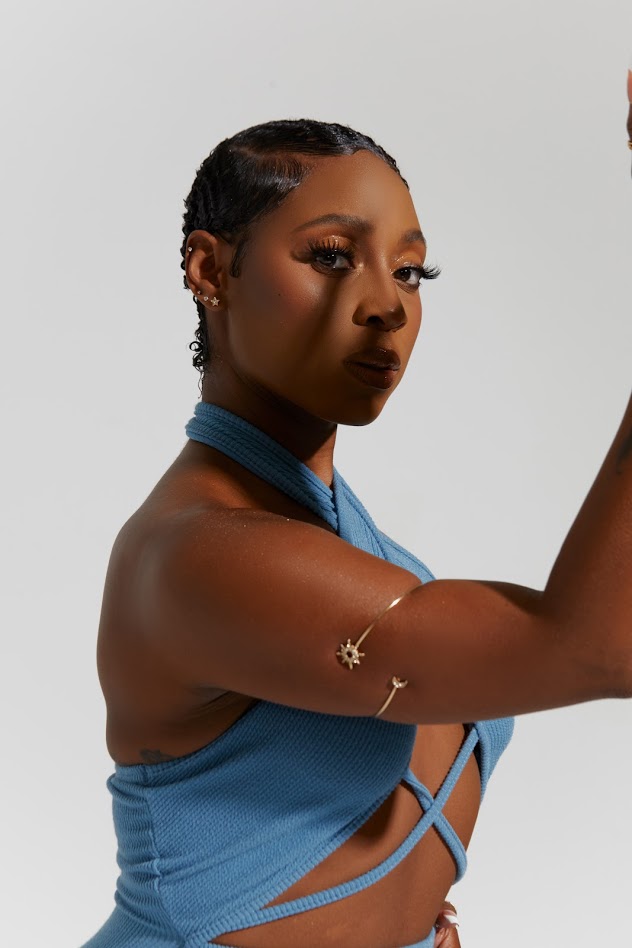 While Norelle worked on re-recording her project, she faced another hardship: losing her mother. As heartwrenching as it was for her to lose her mom, Norelle channeled her pain into motivation to keep trekking.
"When my mom passed, that just gave me the extra boost to follow through with this. My mother loved my music. She's always been my biggest fan. She's always supported me and wanted me to pursue music. She was my biggest cheerleader." To honor her mother, Norelle released A Story About Love in May, which was the month she was born.
A Story About Love opens with "Reset," an inward-looking number that sets the tone for the rest of the project. Here, she realizes that she "went too low searching for love," which prompts her to use this moment to begin her spiritual journey of healing. The stripped-down production makes way for Norelle's dynamic vocals to soar. The vocal performance is emotive in a way that allows Norelle to let her guard down as she invites listeners to settle into her world.
For the rest of the nearly 30-minute EP, she gets candid about her experiences finding self-love ("A Letter to My Younger Self"), setting boundaries in a relationship ("Is It Over?"), learning to hold herself accountable for those boundaries ("Life Is But a Dream") and being honest about her feelings ("Deeper"). Speaking of honesty, Norelle acknowledges that her journey to her new self has been far from seamless. On the intoxicating "Back Into You," she sings about being addicted to her toxic lover. It's a reminder that the process isn't perfect and we're all bound to slip up a few times.
"It's a toxic situation because there is no real intimacy, no honesty, no consistency, but the energy is so intense that it's hard to shake," Norelle previously told Rated R&B. "And you find yourself in this cycle over and over again."
Although A Story About Love is as transparent as a diary, Norelle hopes that listeners can use the music as a source of inspiration.
"I pulled from really true experiences — things that I've lived through, have evolved from and stuff that I'm still working through. I want to encourage people to really feel that from the inside out. I want people to love who they are. That is the process that I've been going through personally from Lolah Brown to transitioning to Norelle."
In a matter of one week, A Story About Love garnered nearly 100,000 streams on Apple Music alone, an impressive feat considering Norelle doesn't have a label or team behind her at this time. "I don't mind doing the work," she says about juggling multiple hats.
"I'm preparing myself to be a star because that's what I want. That's who I've been around and that's who I've been taking notes from. I try to be intentional with the things that I've been blessed to see first-hand and implement that into my journey as an artist."
Stream Rated R&B's Front + Center playlist on Apple Music and Spotify. Stream A Story About Love by Norelle below.