Kelly Rowland continues to expand her IMDb portfolio. The Grammy-winning singer has been cast in Netflix's The Curse of Bridge Hollow, directed by Jeff Wadlow. She stars in the spooky film as the wife and mother of actor and comedian Marlon Wayans and Priah Ferguson (Stranger Things).
The Curse of Bridge Hollow, which premieres Oct. 14, follows a family adjusting to a new life in the small town of Bridge Hollow. The anti-Halloween father (played by Wayans) joins forces with his teenage daughter (played by Ferguson) to save their town against an evil spirit that has awakened the Halloween decorations.
"It was a real pleasure to tell a story about a wife and a husband who love each other, who aren't in conflict," Wadlow said about involving Rowland in The Curse of Bridge Hollow.
"And you can just feel the affection. I mean, I think there was actually a little more conflict on the page, but Kelly and Marlon just brought so much chemistry and love that even though there's some conflict written for the dialogue, you just feel this underlying foundation of love in their relationship."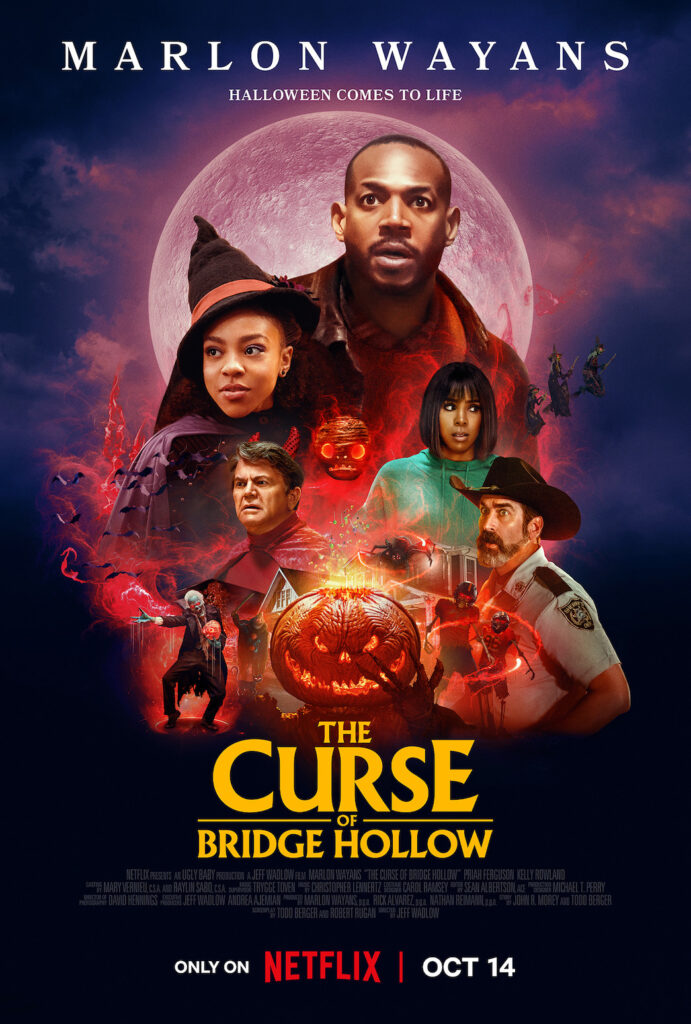 Rowland's latest film role follows the announcement Fantasy Football, a comedy film directed by Anton Cropper. The movie will premiere exclusively on Paramount+ later this year.
"I am so excited to be working with such a talented and supportive group. Fantasy Football is a culmination of the adrenaline of the NFL and the fun of EA Sports' Madden NFL, with the heart of a father-daughter relationship. As the father of a teenage daughter, I can't wait to sit down and watch this with her," Cropper said about Fantasy Football.
In April, Rowland released her second book, Always with You, Always with Me. The storybook was co-written by Jessica McKay and featured illustrations by Fanny Liem.
That same month Rowland collaborated with Silk® to help launch Silk Nextmilk™, a plant-based milk alternative that comes in whole and reduced fat.
She said, "Throughout the year, and each of the challenges, join me on a journey through taste as I join other diverse creators to show how Silk's plant-based offerings such as beverages, creamers, and yogurt alternatives are so delicious. Flavor is innate to the culture and as a community; let's use this challenge as a platform to show off our skills in the kitchen!"
Endeavors aside, Rowland last released the EP, K, in February 2021. The six-track project featured the disco-infused "Crazy" and the heartfelt "Flowers."
Watch the trailer for The Curse of Bridge Hollow starring Kelly Rowland, Marlon Wayans and Priah Ferguson below.