Emerging singer Arlo Parks has announced her sophomore album, My Soft Machine, and has released its lead single, "Weightless."
Produced by Paul Epworth, "Weightless" is a lustrous pop-R&B tune that finds Parks unable to let go of a partner who shows no interest in the progression of their relationship.
"Dive into the past and you cut me / Re-reading our texts from the strawberry days / Just give me a sign if you want me / Just give me a sign if you wanna stay," Parks sings in the second verse.
Speaking on "Weightless," Parks told Apple Music, "I wanted to have an approach to songwriting that felt very direct, almost as if I was journaling a situation, play by play."
She added, "I just wanted it to be very bare and very honest. I'd always been super-sensory and alluded to multiple different situations and written about characters. This felt like the first time I was like, 'This is how I was feeling. This is how I was hurt by this person.' It felt new to me, but it also felt so good."
"Weightless" comes with an accompanying visual directed by Marc Oller, which can be viewed below.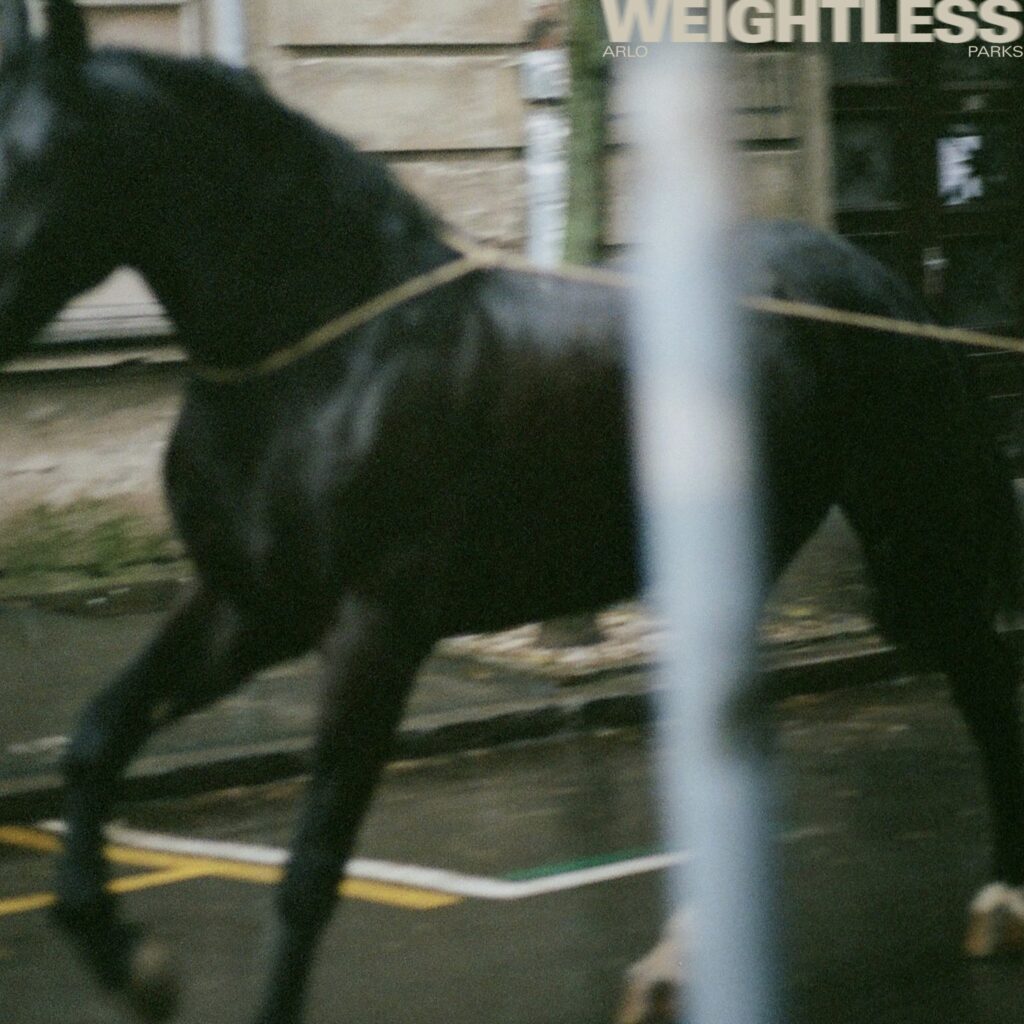 My Soft Machine releases May 26 on Transgressive Records. It will follow Parks' 2021 debut album, Collapsed In Sunbeams. Parks' upcoming project will include a feature from Phoebe Bridgers, who recently appeared on SZA's hit album SOS.
To gear fans up for her next album, Parks released a one-minute trailer for My Soft Machine, where she talked about the meaning behind it.
"This record is life through my lens, through my body — the mid-20s anxiety, the substance abuse of friends around me, the viscera of being in love for the first time, navigating PTSD and grief and self-sabotage and joy, moving through worlds with wonder and sensitivity — what it's like to be trapped in this particular body," Parks explained.
She also shared that the album's title was inspired by the Joanna Hogg film, The Souvenir.
"It's an A24 semi-autobiographical film with Tilda Swinton. It recounts a young film student falling in love with an older, charismatic man, then being drawn into his addiction. In an early scene, he's explaining why people watch films, 'We don't want to see life as it is played out we want to see life as it is experienced in this soft machine.' So there we have it…My Soft Machine," said Parks.
Stream and watch the video for "Weightless" by Arlo Parks below.