Puddin (a.k.a. K. Michelle) and country rapper Justin Champagne can't stay from under each other in the video for their new collaboration, "Country Love Song."
Filmed at Seventy-Four Ranch in Jasper, Georgia, the tender video neatly pulls together what country living looks like — simple and relaxing.
Puddin and Champagne cannot help but be inseparable throughout, making every second count, whether touchy-feely in front of a vintage Ford pick-up or hugged up on the front steps of a large Southern home.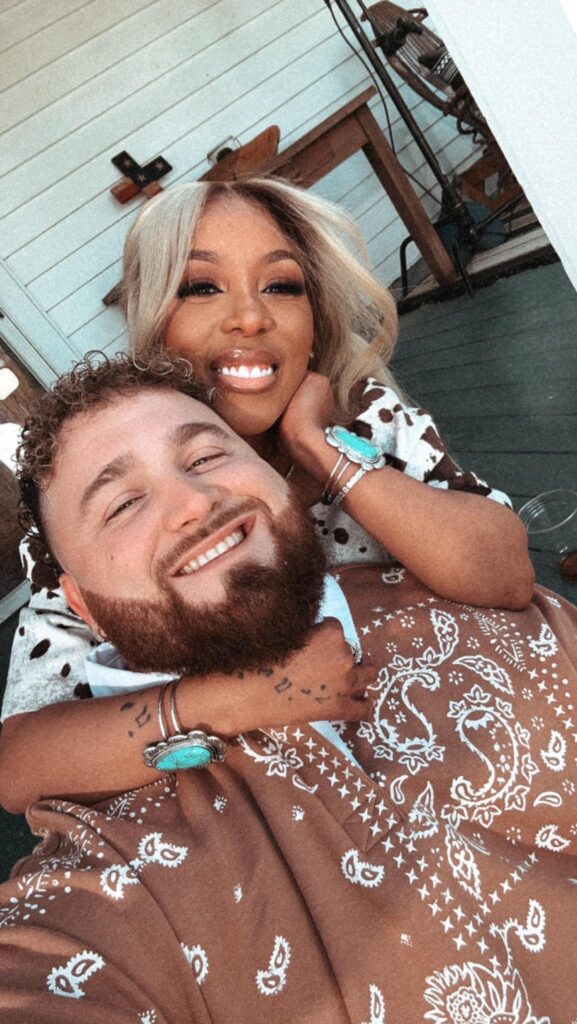 "Country Love Song" is Champagne supporting Puddin's vision to be a country superstar.
An untitled country album by Puddin is in the works, reportedly since 2019. Collaborators include ERNEST, Billy Ray Cyrus, Eric Paslay, Dolly Parton, and Morgan Wallen.
No release date for Puddin's debut country album has yet to be confirmed. However, Puddin has been in full promo mode on the country circuit without an album date. As the first artist for season five of BMI's Rooftop on the Row series, she recently had a session in Nashville, Tennessee.
Country aside, K. Michelle is feeding her R&B audience. Last week, she released "Wherever The D May Land" featuring Gloss Up.
Before that, she dropped "You," the second single from her sixth and final R&B album, I'm The Problem. The song is currently featured on Rated R&B's flagship playlist.
"I've been healing through this album," K. Michelle told Rated R&B. "I have dealt with my relationship through this album. I have dealt with my relationship with my son through this album. I have dealt with where I want to go in my future through this album. I'm at a crossroads in my life right now."
I'm The Problem will include K. Michelle's hit single "Scooch." The love anthem reached No. 1 at R&B radio and on Billboard's Adult R&B Airplay chart, her first on both lists.
Watch Justin Champagne and K. Michelle's video for "Country Love Song" below.