Destin Conrad has a point to prove. On his clinking new song, "Outta Control," produced by Louie Lastic and Ghetto Kids, the emerging singer/songwriter wants no part of being the sucker in a potential's book of exes and goes hard to stay tall above the failed suitors.
"My homies said you'd play around / And all our mutual friends they heard about it / And I see how you did what's his name / You so unashamed / But you met your fucking match / No flame / I'ma show you how to keep a good thing going," Conrad sings soothingly over a dazed production.
"Outta Control" is Conrad's third song release as a lead act this year. He previously collaborated with Musiq Soulchild for the Spotify exclusive, "To This Day," and dropped "Switch" before that.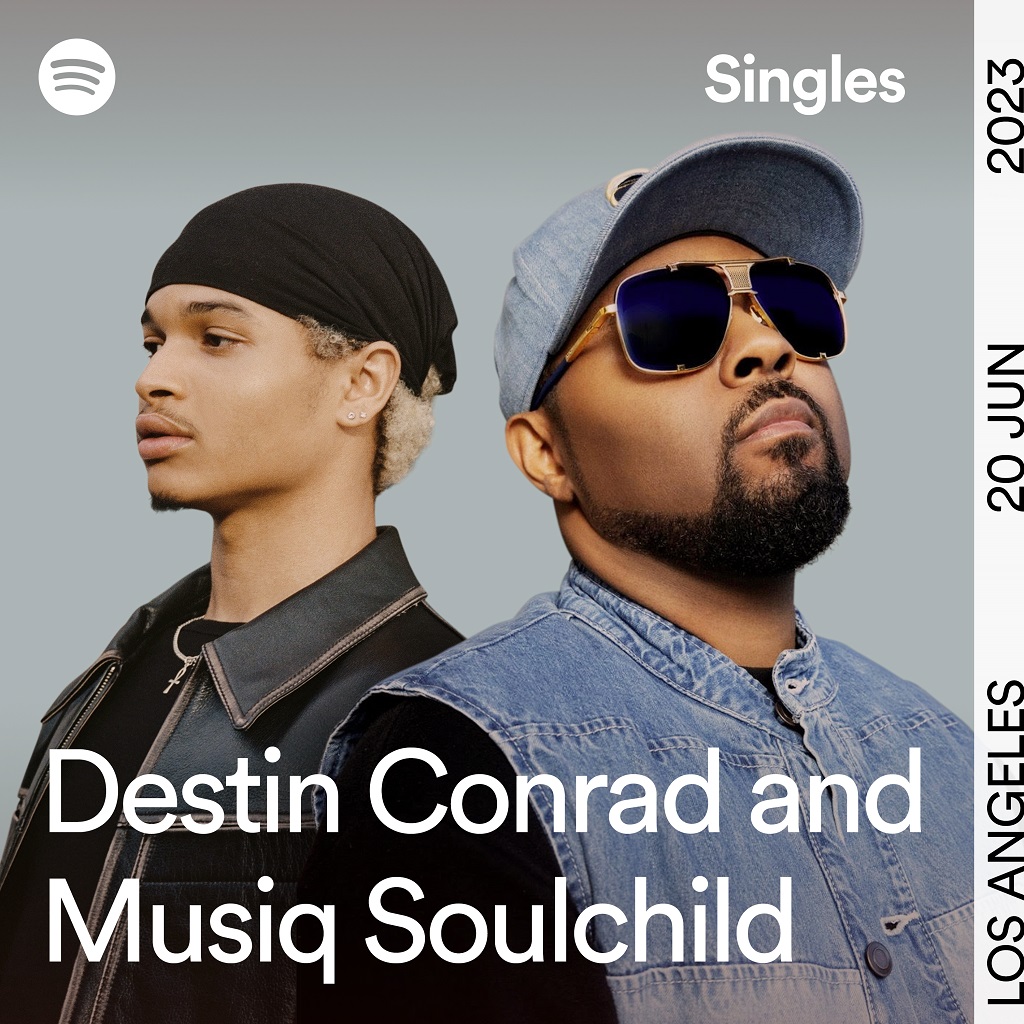 Regarding collaboration with Musiq Soulchild, Conrad previously said, "I've done songs with people where we never got into the studio together. We would each work at our own studios and send verses back and forth. To work in the same studio with a legend like Musiq Soulchild is something I still can't fully put into words. I've been a fan of his since before I can remember and now we have a song together."
Conrad's last project, Satin, was released in November 2022. It included features from Kiana Ledé and Jean Deaux and the lead single "Unpredictable."
Solo aside, Conrad has appeared on projects this year by Ledé (Grudges) and Harlem DJ and producer Austin Millz (Breathwork).
Listen to Destin Conrad's new song "Outta Control" below.