R&B singer and actor Avery Wilson has returned with his new single "Kiss The Sky." It was written and produced by Louis York, the duo composed of Claude Kelly and Chuck Harmony.
On the nearly six-minute track, Wilson invites his love interest over for a body party in the bedroom, where his sole purpose is to fulfill their every desire.
"I'm so excited to give you the kind of love / That feels like paradise / Let me light you up 'til you kiss the sky," assures Wilson on the alluring number.
Wilson's velvety vocals, combined with the sublime instrumentation, heighten the song's eargasmic listening experience.
"Kiss The Sky" is Wilson's first new song since 2020's "Smoke." In the same year, he teamed with fellow R&B singer Kenyon Dixon on "What I Like."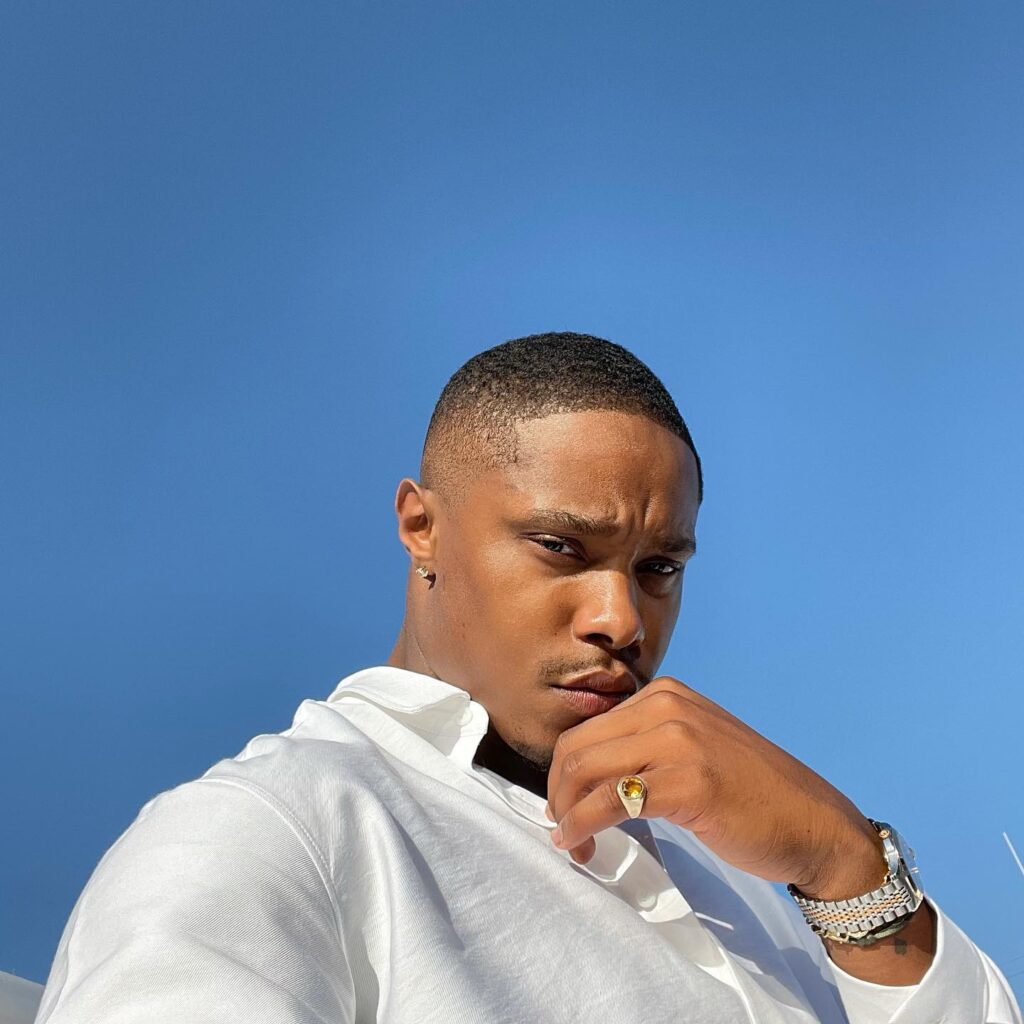 Before that, Wilson released his 8:34 EP in 2019. "Everything I've been through in my life has put me in position to be everything that I am," Wilson explained. "8:34 is my musical prime example of maturing in life, love, and self—first hand."
It has not been confirmed if "Kiss The Sky" is a standalone single or a single from an upcoming project.
Wilson is currently on tour for the Broadway-bound musical, The Wiz. He plays the Scarecrow, a role previously played by Hinton Battle and Michael Jackson.
Deborah Cox is also part of The Wiz cast. The award-winning singer and actress plays Glinda, the Good Witch of the South.
Circling back to Louis York, the dynamic duo recently released their new single "Alone A Lot" featuring soul singer Anthony Hamilton. The song debuted on Billboard's Adult R&B Airplay chart earlier this month. It's the second single from their upcoming album, Songs With Friends. The duets album will also include their Jessie J-featured "Heaven Bound."
Stream Avery Wilson's new song "Kiss The Sky" below.
The Wiz 2023-2024 Season Schedule
Sep 23 – Sep 30, 2023 – Baltimore, MD @ Hippodrome Theatre
Oct 3 – Oct 22, 2023 – Cleveland, OH @ Playhouse Square
Oct 24 – Oct 29, 2023 – Washington, D.C. @ National Theatre
Oct 31 – Nov 5, 2023 – Pittsburgh, PA @ Benedum Center
Nov 7 – Nov 12, 2023 – Charlotte, NC @ Blumenthal Performing Arts Center
Nov 14 – Nov 19, 2023 – Atlanta, GA @ Fox Theatre
Nov 21 – Nov 26, 2023 – Greenville, SC @ The Peace Center
Nov 28 – Dec 10, 2023 – Chicago, IL @ Cadillac Palace Theatre
Dec 12 – Dec 17, 2023 @ Des Moines, IA @ Des Moines Civic Center
Jan 2 – Jan 7, 2024 – Tempe, AZ @ ASU Gammage
Jan 9 – Jan 14, 2024 – San Diego, CA @ Civic Theatre
Jan 16 – Feb 11, 2024 – San Francisco, CA @ Golden Gate Theatre
Feb 13 – Mar 3, 2024 – Los Angeles, CA @ Hollywood Pantages Theatre