When lava flows from a volcano and cools rapidly, it can form an igneous rock such as obsidian. For thousands of years, people from all around the world have sought this precious black stone, as it's believed to offer healing benefits, such as protection against negative energy. It's also said to bring mental clarity.
The metamorphic journey of obsidian's creation, going from scorching lava to its gleaming form, can be applied to everyday life. Progressive soul singer Naomi Sharon, the first woman signed to Drake's label OVO Sound, explores this concept on her debut album, Obsidian.
When the Dutch-Caribbean singer began working on her album, she was in disarray from a breakup. "The energy in the beginning was fragile, emotional, and very vulnerable," Sharon tells Rated R&B over a Zoom call.
Even though the Rotterdam, Netherlands, native knew she would be recording her first project, she had mental and emotional blockages from the lingering pain of heartbreak.
"We were aware that we were going to make an album, of course, but I had a very difficult time [doing] that because I was so emotional," Sharon reveals. "When you're emotional and don't have the energy to even talk or think, you just want to lay in bed and kind of disappear."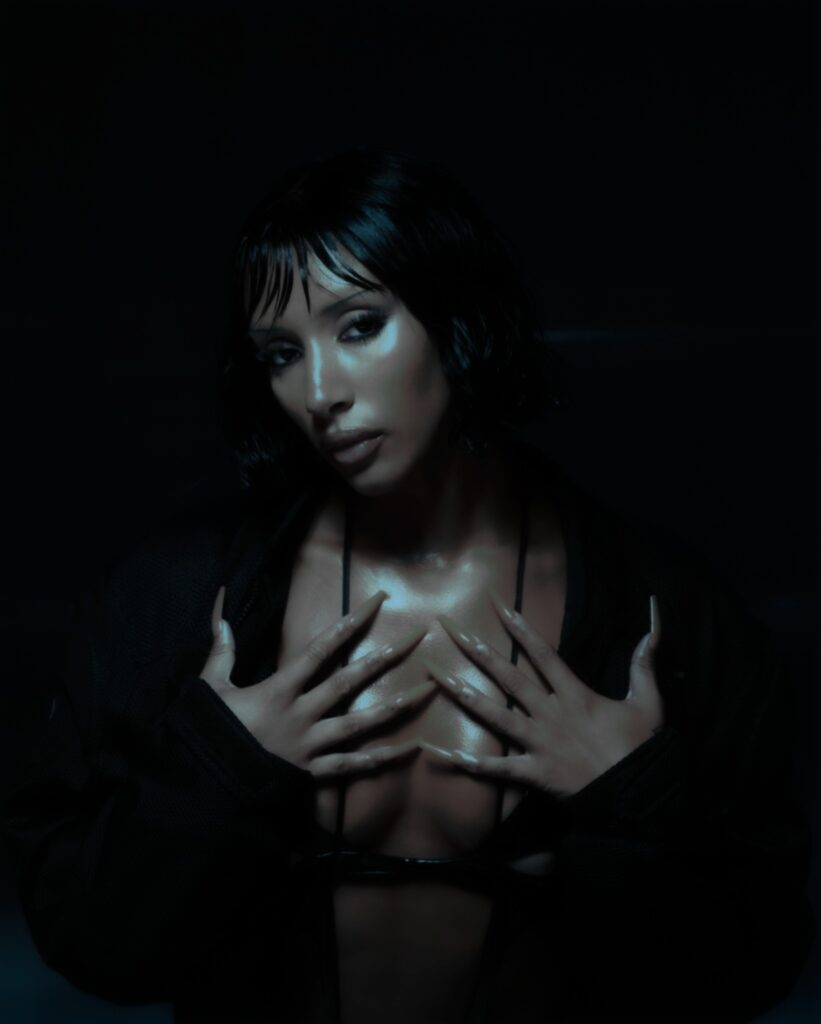 With self-motivation and encouragement from others around her, Sharon used that energy to inform the story on Obsidian. "Every day in the studio was like a diary [entry]," she notes.
The album opens with "Definition of Love," an ethereal composition that finds Sharon entranced by one's allure. She won't rest until she knows the amour is real and not just a fleeting dream. "Heaven's in your eyes, let me follow," she sings in an airy falsetto over Beau Nox and Alex Lustig's serene production.
Unfortunately, Sharon painfully realizes in the subsequent track, "This Is Love," that it was all a mirage. "If this is love, then I don't want it," she chants over a mellow, tribal-like production.
Across the rest of the album, Sharon navigates the searing pain of heartbreak. She gives herself permission to feel the range of emotions exuded throughout the album until she is cooled by a new sense of clarity and understanding.
It's as though the album itself acts as the obsidian that has absorbed all those complex feelings and vulnerabilities that once weighed her down. "Right now, I'm in a much better place mentally and physically," Sharon declares. "Some songs [don't] resonate anymore, but I see it as something that I conquered."
Obsidian, out now on OVO Sound, is primarily produced by Alex Lustig and Beau Nox, with additional support from Noah "40" Shebib, Rampa, and Jack Rochon. It also includes a feature from Nigerian singer Omah Lay.
In Rated R&B's interview with Naomi Sharon, the promising act talks about her musical upbringing and her influences and unpacks the meaning behind select tracks from Obsidian.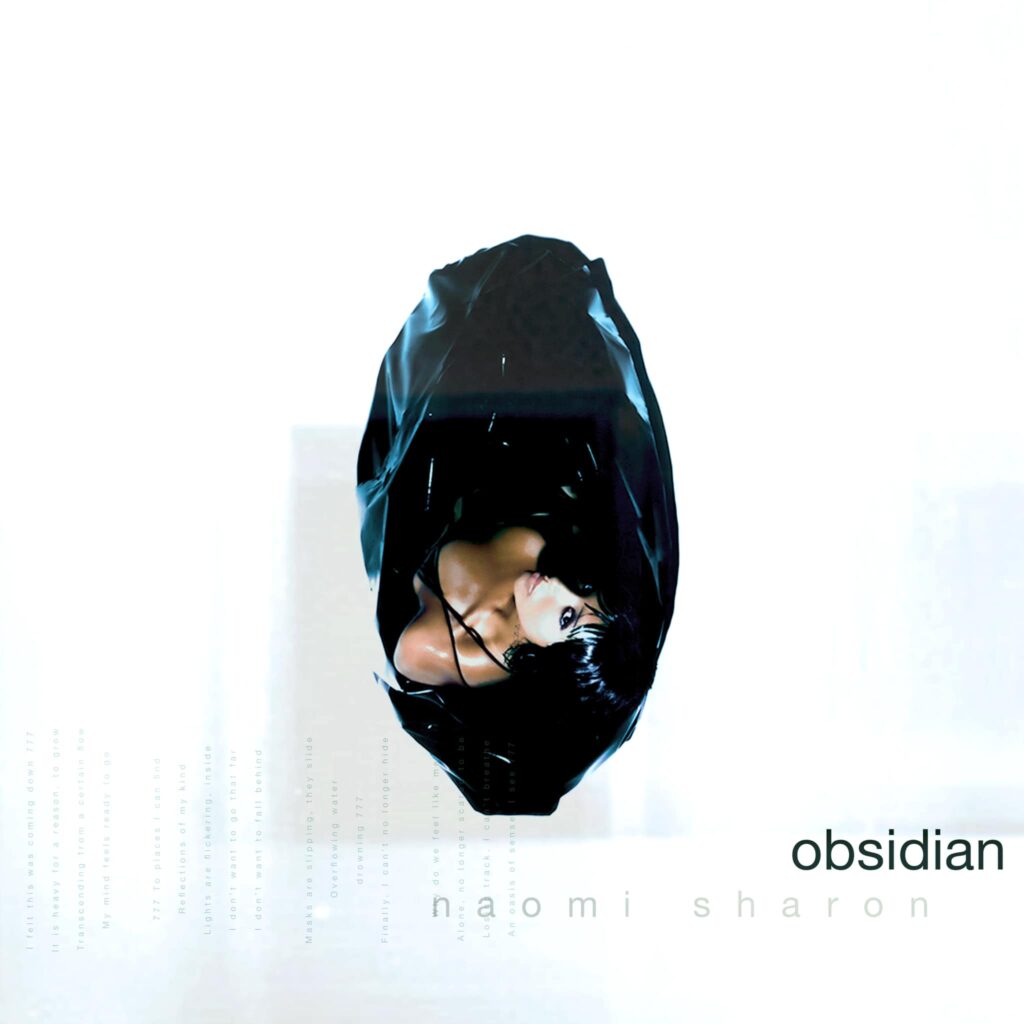 How would you describe your musical upbringing in Rotterdam, Netherlands?
My parents are both musicians. My dad was a producer and played the bass guitar. My mom was a singer [and] danced as well. Everyone in the family was very talented in music. I was surrounded by people who did that already. It was kind of inevitable that I was going to do something with it eventually.
Are there any artists you gravitated towards growing up who inspired your musical approach?
Sting, on the music production side, but he also lyrically is very strong. That inspired me. I grew up listening to him and Sade, of course. I know that everyone kept saying like, "Sade, Sade." I think that's because of my voice. It's a little bit darker [and] in a lower register. But Sting is someone who inspired me with the way he tells a story. "Fragile," for instance, or "Fields of Gold," it's so beautiful. It touches your heart. Even when I was younger, I understood this was a story someone was telling rather than just making a song.
You have a background in musical theater and have performed in productions such as The Lion King and Tina: The Musical. Does theater influence your creative approach as an artist today?
Big time. Back then, when I was singing in school, you [would] always try to make it more beautiful. You try to have the riffs and do all the tricks and whatever. Then the teacher would always say, "Okay, it's nice, but I didn't feel anything. You're not telling the story. You're just singing. You're not channeling." Like in church, whenever you see a gospel choir, they channel this energy with God. And God, to me, is energy, and energy is something that resonates with all of us. It's around us. So my teacher would always say, "You have to tell a story from the beginning till the end of the song. Every word needs to have a purpose. Otherwise, it wouldn't be there." I think that [is] really baked into my brain (laughs).
An obsidian is said to be a stone that shields against negative energy. How do you protect yourself from negative energy?
I embrace it because it's always there. You have to deal with it somehow. I've experienced some things that were very negative and could have easily [broken] my soul. But I use it as a strength. I believe that I'm protected anyways, and there's always a purpose for the things you experience in life, even if it's negative. I'm not going to say when something is happening, I don't feel anything. Of course I do. But I'm aware that it does something for my development as a human being on this planet.
Your debut album, Obsidian, opens with "Definition of Love." What story did you want to tell on that song?
It was co-written by me [and] Liz Rodrigues. Liz is a Pisces, like me. Before our session, we [talked] about life, love and all these things. I was healing from a heartbreak at the time. So, I wasn't prepared to talk about love in a very positive way. But she had this song. We had a conversation about [how] even though you feel like you don't want to love anyone for a while, it's still something you're longing for. We made that song out of that perspective of hope, desire and even loving yourself first. For me, that's my definition of love. If I'm good with myself, then I'm prepared to do the same thing for someone else. After that heartbreak, I had to learn to take care of myself again. That perspective she gave me was helpful because I was like, "Yeah, that's true. It can be relevant in a bit." And now it is. It's something that I kind of manifested throughout the song.
Did your perspective or understanding of love change while making this album?
Yeah. When I was going through what I was going through, I had to step out of my comfort zone big time. It was kind of parallel to what I was doing. I like to write [songs] in like a fever dream kind of way. It's not on the nose right away. It's like a philosophy or very poetic. It's my version of a story. That helped me to dig deeper and be like, "Hey, so what do I feel? How can I bring this to life in a melody, not even the lyrics, but just in a melody? How can I touch people with me, even humming or something?"
Speaking of poetic, "Myrrh" is certainly that. What's the meaning behind that ballad?
"Myrrh" was the first song we made during the time that I was in Toronto working on the album. It was also the first day that I went to the studio with the emotional baggage I had. My friend Beau Nox, who produced this album with Alex [Lustig], and co-wrote, was like, "Naomi, we should go to the studio. I know you're not able to, kind of, but we'll make it work." And I trusted him.
We were in a studio, and I was kind of zoning out because I was not present. He had this guitar [and] because I was zoned out, he was like, "Hmm, let me do something." He started this melody, and I was like, "Holy sh*t!" It really got to me. From there, we just dug into it.
"Myrrh" is about heartbreak and how you're saying you don't want to be with a person anymore, but you know it hurts. You're still longing for the love that you deserve. I think it's the most emotional and beautiful song, if I may say so myself, on the album that really speaks to me.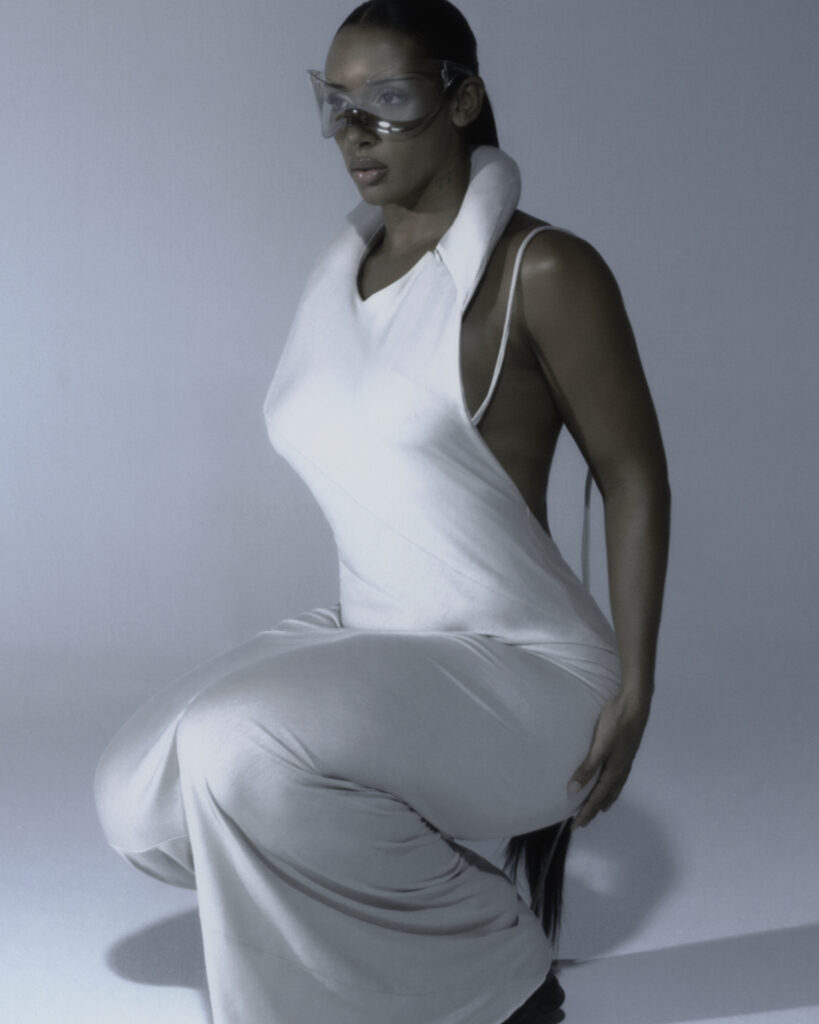 "Holding In Place" is one of the bops on the album that sort of changes the pace, production-wise. What's the inspiration behind this song?
"Holding in Place" was like, "Let's pick up the pace and make something more uptempo." I was challenged by that because I was so comfortable with neo-soul and all the slower songs I've made in the past. Beau was like, "No, we're gonna do something uptempo." We were kind of inspired by Drake's album at the time because he was doing Honestly, Nevermind. Drake and I talked about different influences you can implement in your music and experiment with. So we were like, "Let's do something with our European roots as well." ["Holding in Place"] is about just like a "f**k it" attitude. Like, "Oh, whatever. I give this boy nothing." There's not really an emotion behind that other than being unbothered by it.
Your 2021 song "Hills" is a bonus track on the album. What inspired you to include it on Obsidian?
The funny thing is when I was doing "Hills," if you look at the [cover art], it was already like I was going into this Obsidian phase. It's funny how it just fits with the whole aesthetic. Also, I think it's a nice nod to the past because it's more soulful than the songs on the album, but it belongs to this story. "Hills" was like the final chapter.
There seems to be a recurring theme of natural elements in your music. You have past songs titled "The Moon," "Breeze," and "Daughter of the Sun." Your album is named after a volcanic rock. Even on the album, we hear birds chirping on "Definition of Love." Does nature or outdoors inform your work in any way?
Yes, a hundred percent. "Breeze" was in the period of me being in Bali. Even when I was in Toronto, I went up north where 40 has his own [studio]. Nature in Canada — it's so fascinating what it can do with you energetically when you're somewhere else out of your comfort zone. That alone inspires you to do different things in life, in general. Natural elements will do a lot to spark my brain in a way. But I think what really sparks any creativity is the experience I have in different places in the world.
The album's outro recalls "If This Is Love." It has this dreamy feel that almost feels cinematic. What was your intent with ending the album with that track?
I was with Alex [Lustig], Beau [Nox] and Liz Rodrigues. Alex was doing the production already. Beau had his guitar, and he was just jamming with me. We were like, "Let's record this on our phone." What you hear in the outro is recorded on our phone. We just put reverb on that and put it on the album. Energy-wise, it's like the ending of a movie or something. It feels like that.
What do you hope listeners will gain from listening to Obsidian?
That they find a way to connect with themselves… to dig deeper [and] inspire them to see their own patterns when something resonates with them, and they hear my way of talking about it or coping with it. I hope that inspires them as well to look a little bit better at their current stage in life.
Stream Naomi Sharon's debut album, Obsidian, below.