Change is necessary for the sake of advancement. Conversely, as much as things evolve, people tend to focus on the past. R&B has been placed in a box, and some haven't accepted its definitively significant growth over the years.
The genre has continuously broken records and barriers, causing it to be an unquestionable force on the charts, radio airwaves and now through streaming services. As respected artists have pushed the envelope and carved their niche, it has paved paths for a new batch of singers to carry it forward.
Artists like SZA and Summer Walker prove that R&B beholds its rightful place in the musical landscape. From sold-out tours to massive streams and music sales, they've left impactful examples for new voices to aspire for.
The state of R&B isn't in any imminent danger. If anything, the genre continues to transform from its roots to produce numerous subsects for everyone to enjoy.
While 2020 offered some enthusiasm for what's to come, our eyes and ears remain open for bubbling talent and their contribution to the ever-shifting sound. Rated R&B presents 11 R&B artists you should watch in 2021.
Alex Isley
As a direct descendant of the famed R&B/soul band The Isley Brothers, music is naturally in your DNA. Daughter to songwriter and multi-instrumentalist Ernie Isley, Alex Isley has followed her talented family's footsteps into her own musical path. In May 2012, Isley released her first EP, The Love Art Memoirs, entrancing fans with her tenderly lush voice and equally soothing production. Donning numerous hats as a singer, songwriter, and producer, Isley's ability to do so is a direct reflection of her dedication to the craft of creating music. While it seems that people caught on to her idyllically toned sound from her 2019 EP Wilton, all levels of fans can agree that her vocal arrangements and harmonies are the factors that brought them on board. 
Take a listen to "Mine" below. 
---
Bren Joy
Hailing from Nashville, Tenn., the radiance of Southern charm glows from Bren Joy's music. His comforting tenor immediately illuminates your senses like a healthy swig of cognac, coaxing you to indulge further. In addition to Joy's perspicuous execution and range, the slight injections of his vibrato add an excitingly familiar trait to his lustrous voice. His songwriting has an endearing way of interjecting substantial life lessons with bourgeois ambitions, causing his lyrical content to land with sincerity. In his effort to "reimagine the mainstream," the backdrop of Joy's production is an amalgamation of gospel and R&B with jazz and minimal trap facets. With that intent, his music offers a soft forcefulness that's sure to hold your attention. 
Take a listen to "Drag Race" below. 
---
Cleo Sol [UK]
Cleo Sol's formal introduction to the public was her 2017 single "Why Don't You." It served as a glimpse into the dreamlike state of her music, lulling people into a serene listening experience.  There's an undeniably dramatic essence embedded in Sol's sound that appropriately merges itself in the lane of cinematic soul. She ponders on the existence of life, inspiring listeners to consider how they show up in the world with a tranquil vigor that's enlightening and persuading. Sol takes you on a journey that blissfully allows her singing and the instrumental to coexist as separate entities. When married, we get the culmination of restorative energy that possesses an underlying aura of neo-soul to be welcomed with open arms. 
Take a listen to "Rose in the Dark" below. 
---
Givēon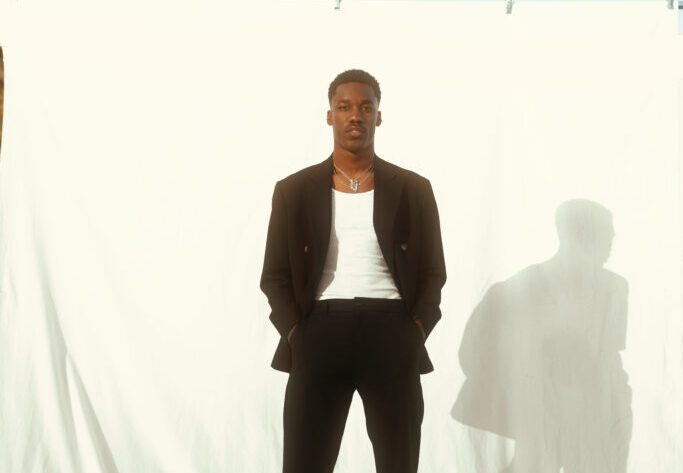 Vulnerability is always regarded in R&B, and Givēon is an unapologetic example of the fond emotion. In fulfilling the baritone void among his male contemporaries, he adds a worthy component of variety that has been well received. Givēon's unguarded approach to romance from the male perspective, paired with harmonically swooning vocals, displays his sharp interpretation of mood music. Listeners find a notable connection in his rendering of the reality of heartbreak, as he highlights the honest and sometimes ugly parts of the process. The crooner ended 2020 with two major accomplishments: a certified-gold single ("Like I Want You") and a 2021 Best R&B Album nomination. Without a debut album, fans are waiting with anticipation for a full-length project that will continue to sweep them into their feels. 
Take a listen to "The Beach" below.
---
India Shawn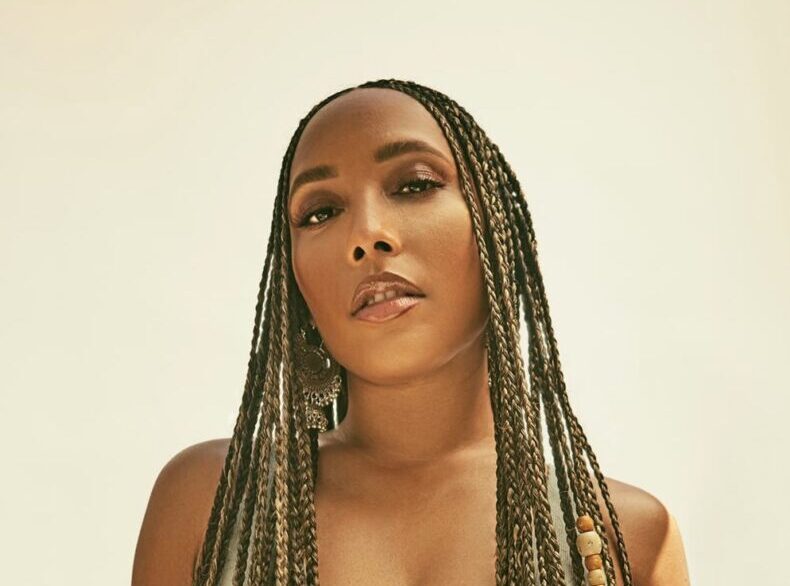 If there's one thing to take away from India Shawn's music, it's authenticity. Starting her music career as a songwriter, she knew it was only a matter of time before she had to pour her talents back into herself. Since her 2012 debut EP ORIGIN, Shawn has been honing in on her sound to assemble more of a soulful offering. The sonic base is wrapped in an etherealness that melodically drifts as much as it is grounded. Shawn tends to draw you into another realm with each note, layer, and vocal nuance, balancing her delivery with a balmy assertiveness to ease the adventure. 
Take a listen to "Cali Love" below. 
---
Jvck James [UK]
Whether singing about love or life, be prepared for Jvck James to lead you on an enjoyable trip. James is very aware of his usage and placement of ad-libs, enhancing each track with his personality one addition at a time. He has a warmth to his voice that proves to be an effective tool for his talents. The secret weapon in his arsenal is his songwriting abilities. James has a gift of placing listeners directly in a song; the lyrics vividly play in your imagination as if you thought of them yourself. He utilizes fanciful production to play up on that aspect and permits fans to live out his world right along with him. Bringing to the table a trace of fun and excitement reminiscent of the '90s, James has an undeniable brightness that is much appreciated. 
Take a listen to "Wave" below. 
---
KIRBY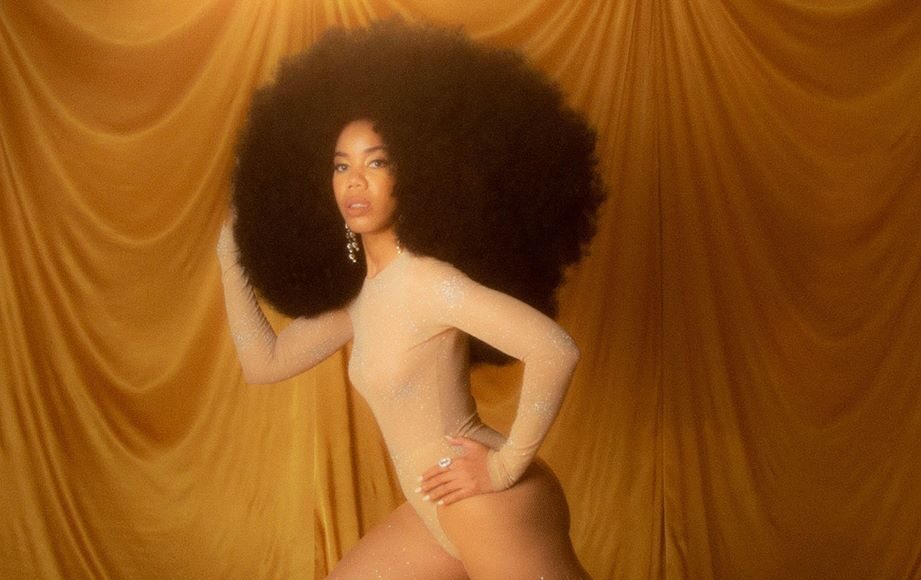 Hearty and fulfilling like a good home-cooked meal, KIRBY's music provides nourishment for the soul. She honors and respects her southern background by embedding it into her music. The representation is genuine to KIRBY, captivating listeners with an ample mixture of blues, funk, and soul vibes. With a sweet and humble side, she also has just enough spice to back it up. She dips between hip swaying tunes and unfeigned gospel imbued ballads, tipping the vocal scales from her honeyed falsetto to her decadent lower register. KIRBY serves sass, sultriness, and a striking groove in a retro-tinged jar with enough confidence to keep your glass full. 
Take a listen to "Vain" below. 
---
Raiche
Raiche bears a sense of assurance that is noticeably reflected in her music. The growth she's shown since her official release in 2016 should be attributed to taking her artistry seriously. 
Her distinct voice holds your curiosity, carrying a smoky texture with hints of lingering sweetness. She has taken the time to tailor her unique sound, a perfect combination of recognizable details from contemporary and '80's R&B that bridges classic and modern concepts to create a refined palette. Raiche came into the new year with a top 10 R&B radio single, an indication this small town girl is ready for new heights. 
Take a listen to "Complicated" below. 
---
Sinéad Harnett [UK]
Garnering attention from her 2016 viral hit "If You Let Me," Sinéad Harnett fascinated listeners with her impassioned delivery. Emotions are at the heart of Harnett's style, relaying them in a manner that is hard to feign. She sings with a graceful cogency, softening the hardest blows that derive from relationships. In nursing wounds and mending hearts, Harnett shows us that the best method of getting over the pain is to allow ourselves to let the feelings run its course. We can count on her for creeping downtempo cuts, but her scope spreads across energetic dance numbers and sultry jams as well. Harnett helps to move the electro-soul needle with her expansive sound, as she continues to touch the sentiments of fans old and new. 
Take a listen to "Lessons" below. 
---
Shantel May [CA]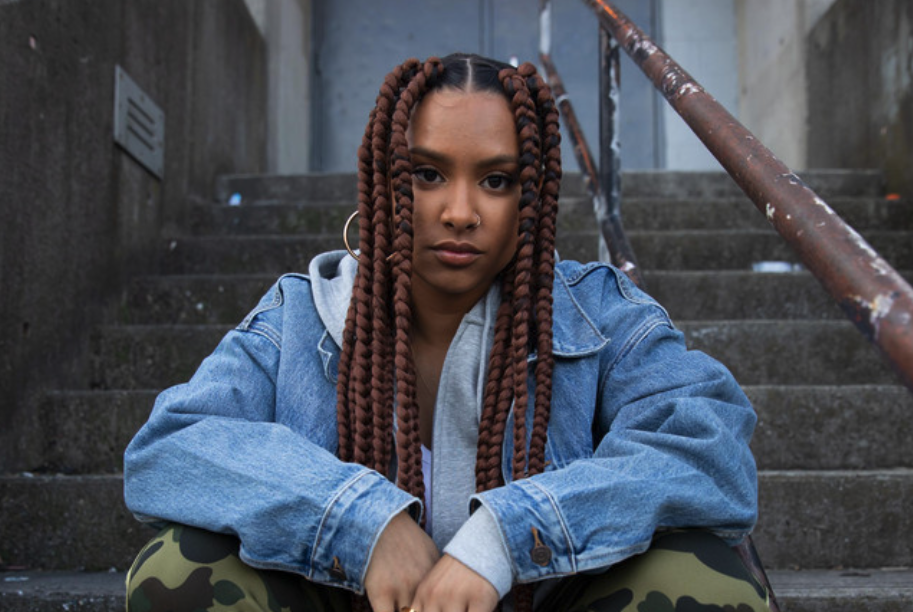 Over the last 15 years, artist discovery has been heavily relegated to the internet, predominantly YouTube. In Shantel May's case, her recognition is by way of singing background for Canadian duo dvsn. Providing backing vocals in the booth and on the stage, they've unveiled May the old fashioned way, which is admirable. She conveys a spirited scale that instantaneously flips a gentle wave into a roaring force one shouldn't mind being taken under. In broadening the hip-hop soul borders that grew in the 1990s, she brings a renewed spark to the beloved soundscape. Thankfully, May loves how her voice feels when she sings, and we couldn't agree more. 
Take a listen to "I Don't Wanna Pretend" below. 
---
Tiana Major9 [UK]
Tiana Major9 has had a steady rise for a couple of years, and it's been delightful to witness. She first released music in 2017, including "Levee (Let It Break)" and a COLORS performance of the song that began to amplify her presence. Her premier EP Rehearsal @ NINE followed two years later, fully showcasing her engaging material featuring a strong instrumental base, significant jazz influences, and a spirit of soulful improvisation. Later that year, she signed a deal with Motown Records and commemorated the feat with her successful single "Collide" for the movie Queen & Slim. Many elements draw listeners to Tiana Major9: her strong sense of melody, palpable songwriting, and the vocal undertone of rasp, to name a few. She generates a vibrancy that causes fans to look forward to more music, but it's sure to be worth the wait. 
Take a listen to: "Mr. Mysterious" below.