Grammy winner Kali Uchis scores her highest debut on Billboard's Hot R&B Songs chart this week, as her new single "I Wish you Roses" enters at No. 17.
According to Billboard, the Hot R&B Songs chart represents the "most popular songs, ranked by audio and video streaming activity on leading digital music services, radio airplay audience impressions based on monitored airplay and sales data, all compiled by Luminate."
Previously, Uchis' best Hot R&B Songs opener was a No. 23 start with "After the Storm" featuring Tyler, the Creator and Bootsy Collins in January 2018. The song appears on her acclaimed debut Isolation.
"I Wish you Roses" made its inaugural appearance on Billboard's Hot R&B/Hip-Hop Songs chart at No. 31, more than ten spots higher (No. 48) than Daniel Caesar's Grammy-nominated song "Get You," on which she featured.
Meanwhile, Uchis' latest single also entered at No. 81 on the Billboard Hot 100 chart.
Uchis launched her new era on January 19 with "I Wish you Roses," the lead single from her next album, Red Moon In Venus, due March 3 on Geffen Records. The 15-song LP will feature Summer Walker, Omar Apollo and Don Toliver.
"Love is the message. Red Moon In Venus is a timeless, burning expression of desire, heartbreak, faith, and honesty, reflecting the divine femininity of the moon and Venus," Uchis explained of the album.
"This body of work represents all the levels of love —releasing people with love, drawing love into your life and self-love. It's believed by many astrologers that the blood moon can send your emotions into a spin, and that's what I felt represented this body of work best."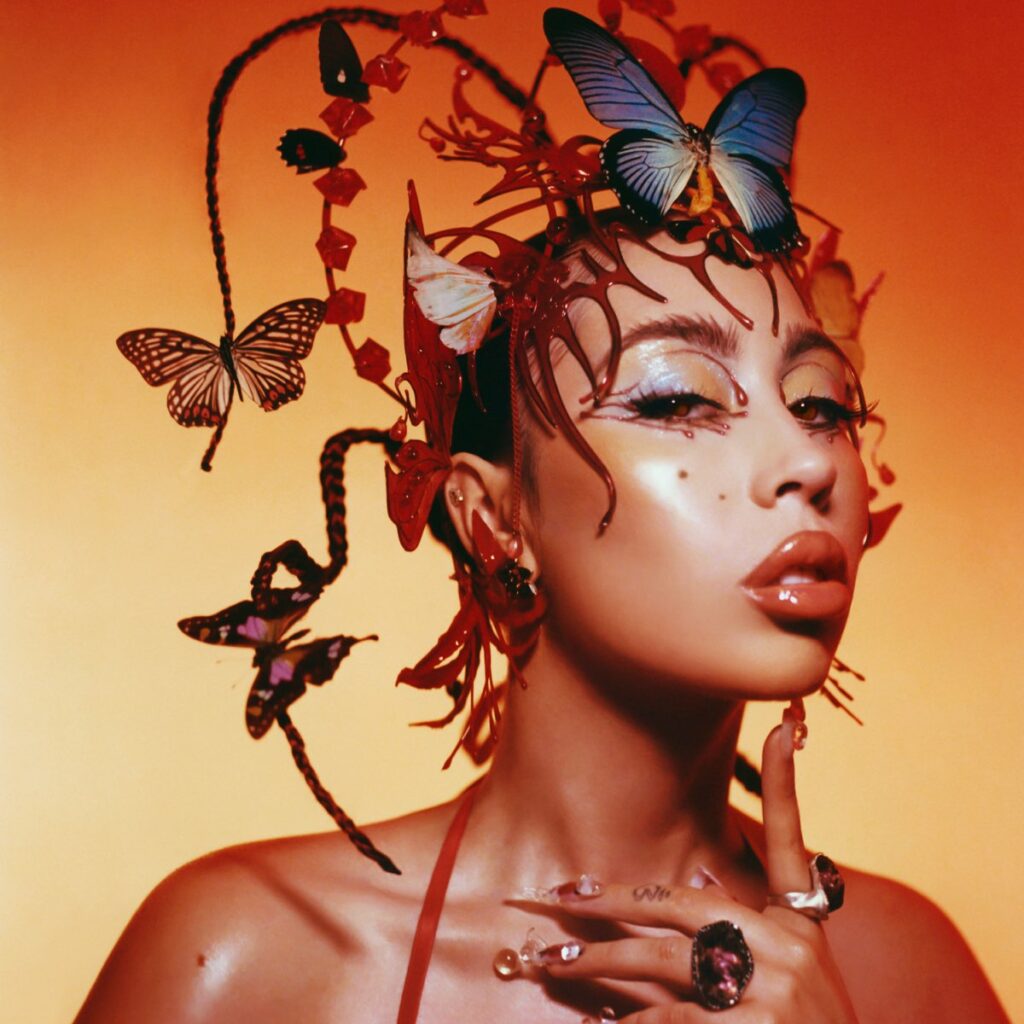 Red Moon in Venus is Uchis' first English-language album since releasing Isolation in 2018. That LP was among Rated R&B's 25 Best R&B Albums of 2018 list.
Uchis followed with a Spanish-speaking album, 2020's Sin Miedo (del Amor y Otros Demonios) ∞, which was Grammy-nominated for Best Música Urbana Album.
Uchis will support her Red Moon In Venus this spring with a headlining tour. The Live Nation-produced trek begins April 25 in Austin, Texas. Tickets are available at kaliuchis.com.
Before the tour, Uchis takes the stage at Coachella Valley Music and Arts Festival for its two-weekend affair.
Listen to "I Wish you Roses" by Kali Uchis below.