Grammy-nominated singer and songwriter Kem is ready to tell his story. The R&B balladeer has announced the title of his new memoir, Share My Life: A Journey of Love, Faith and Redemption.
The book is scheduled to release on April 4 via Simon & Schuster.
Share My Life chronicles Kem's journey to self-discovery. In the book, Kem opens up about his upbringing, including his mother's struggle with alcoholism and his strained relationship with his father. He also gets candid about his past struggles such as homelessness and drug/alcohol addiction.
Additionally, Kem shares how attending Alcoholics Anonymous (A.A.) meetings "helped him discover his own voice, using music as an outlet that has since touched millions."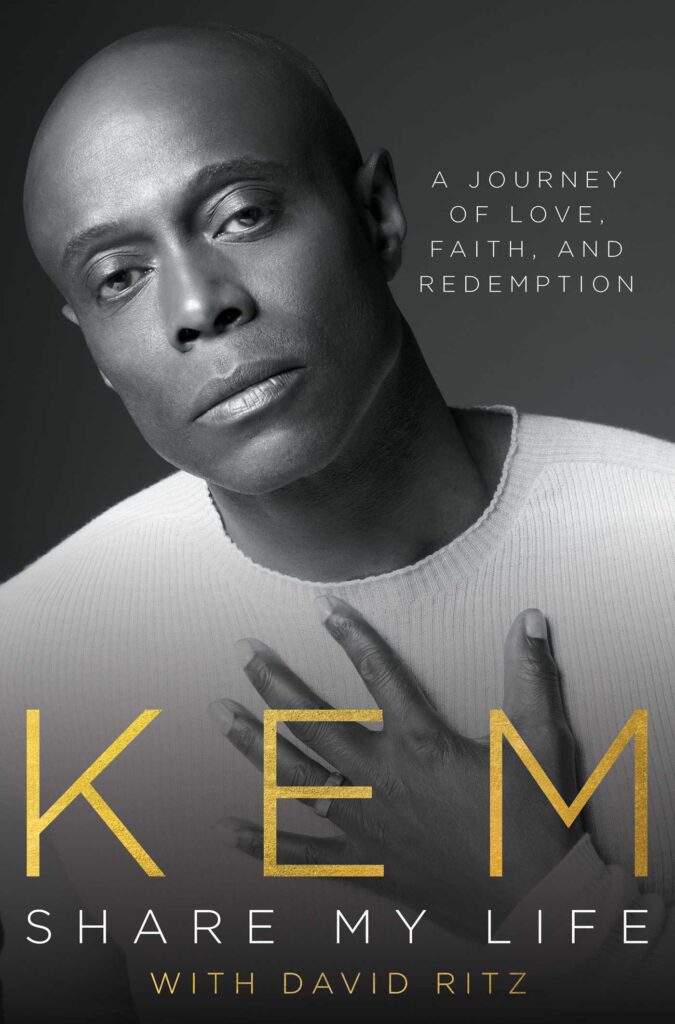 Kem, who has been sober for over 30 years, spoke more about maintaining his sobriety in a 2021 interview with Rated R&B.
"The principles that were integral in me overcoming my addiction are always at the forefront of my mind. I see everything through the lens of recovery and surround myself with people who know my background," Kem told Rated R&B.
"For me to pick up [a drink], I can't even begin to tell you the havoc and the wreckage that would take place in my life, especially after having been sober for so long. There's just so much to lose. I continue to do the things that have helped me to be victorious in that area of my life, regardless of whatever's going on."
Kem also explained why it was important for him to be transparent about his past hardships. "For any one of us who has a platform, I think that it's a privilege, if not a responsibility, to use your platform, to encourage and to inspire other folks who may be going through things similar to what you've been through," he said.
View this post on Instagram
On Feb. 3, Kem will launch his co-headlining Soul II Soul Tour with Ledisi in Columbia, South Carolina. Musiq Soulchild will join them on the road, where they will make stops in Atlanta, Las Vegas, Los Angeles, Memphis, Houston, Washington, D.C. and more.
The Soul II Soul Tour concludes May 12 in Baton Rouge, Louisiana. Tickets are on sale now.
Kem's upcoming tour will support his 2022 EP, Full Circle, and his 2020 album, Love Always Wins. He reissued the latter project in 2021 with two new tracks.
Both Love Always Wins and Full Circle spawned hit singles for Kem. Love Always Wins, which debuted at No. 1 on Billboard's Top R&B Albums chart, included the No. 1 singles "Lie To Me" and "Live Out Your Love" with Toni Braxton. Both songs peaked at No. 1 on Billboard's Adult R&B Airplay chart.
"It's got a Marvin-esque vibe to it and I'm doing some of the classic Marvin licks just to pay homage, not to try to emulate but just pay respect to that genre and legacy," Kem told Rated R&B about "Live Out Your Love."
As for Full Circle, its lead single "Stuck On You" also reached No. 1 on the Adult R&B Airplay chart in April 2022.
Kem's new book Share My Life: A Journey of Love, Faith and Redemption is available for pre-order.