Angie Stone has reunited with Musiq Soulchild for her new single "The Gym." The dreamy kiss-off finds Stone and Soulchild playing on fitness jargon to shed from a deadweight relationship.
Stone sings, "You out of line, ain't no forgiving this / Can't work this out, I'm declining your membership / I'm too fit for you games / You can't keep playing those / This ain't going work out with him / It's nothing like the gym."
Soulchild responds with a smooth second verse. "We're on the outs again / And it's stretching thin / Running out of patience / No second-wind."
Stone previously duetted with Soulchild on her 2001 sophomore album, Mahogany Soul. The song was called "The Ingredients of Love."
"The Gym" featuring Soulchild is Stone's second song release of the year. The collaboration follows "Kiss You," which Stone shared in February.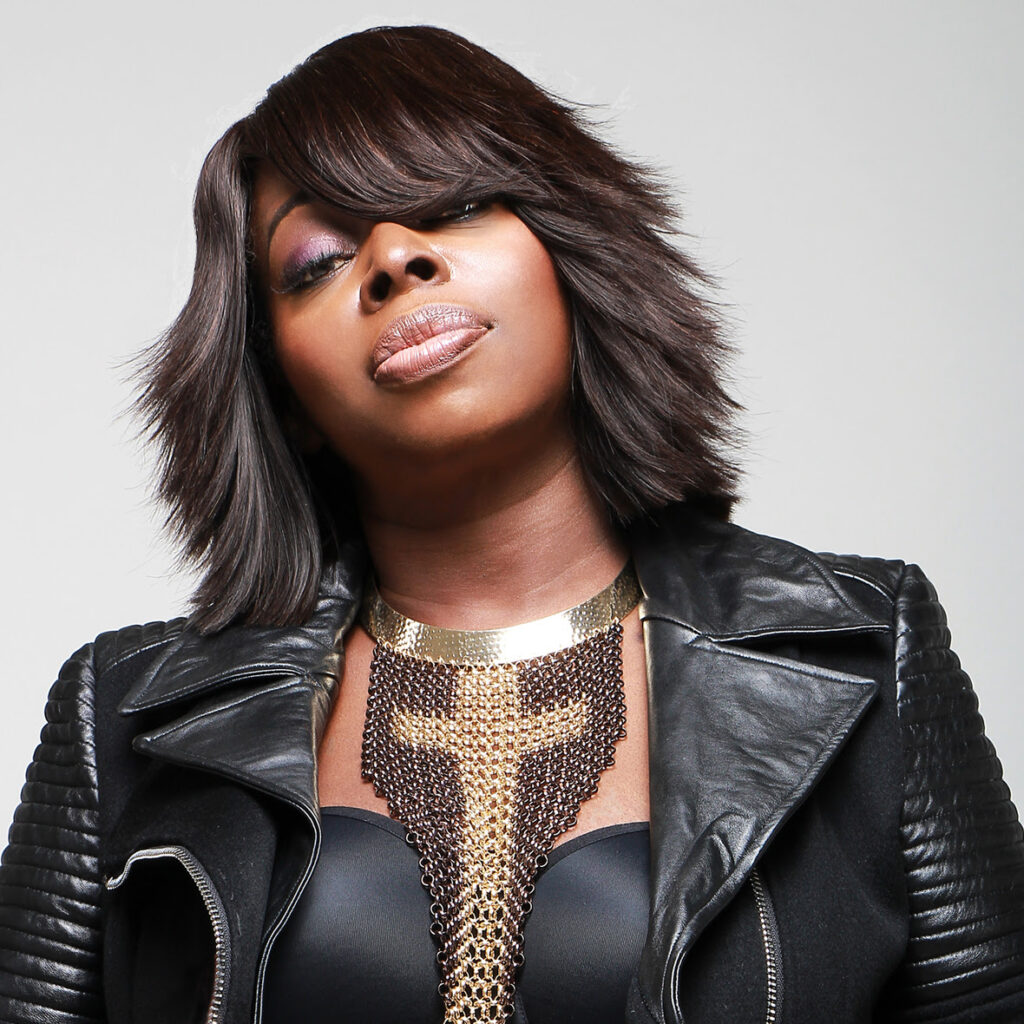 Both tracks will appear on Stone's forthcoming album, Love Language, which arrives May 19 via Conjunction Entertainment/SRG-ILS Group. Stone announced her new record deal last fall.
Regarding her signing, Claude Villani, founder and CEO of SRG/ILS Group, said, "Angie Stone is the real deal! A true soul and R&B vocalist and songwriter of legendary status. We at SRG are so excited to welcome her and her esteemed manager/producer, Walter Millsap, to our ever-growing family."
Stone added, "I have been in the music business for more than four decades, and having a fantastic team brings a certain peace, so when the head of my label and manager, Walter Millsap, suggested that we do this partnership with Claude and SRG, I did not blink an eye. Claude's passion and enthusiasm are electric and contagious."
Love Language is the follow-up to Stone's 2019 album, Full Circle, issued on Conjunction Entertainment/Cleopatra Records.
Full Circle debuted at No. 34 on Billboard's Independent Albums chart. The LP included the catchy single "Dinosaur" and "Gonna Have to Be You" featuring Jaheim.
Soulchild is again moving and shaking in the music industry. Earlier this year, he released Victims & Villains, a collaborative album with producer Hit-Boy.
The album was led by "Beat of a Slow Dance," which has amassed more than streams on Spotify to date.
In an interview with Rated R&B, Soulchild explained how he and Hit-Boy made Victims & Villains come to life.
"It was an opportunity that presented itself, and I just leaned into it. I got in contact with Hit-Boy, picked some beats [and] came up with some cool concepts with my writing partner," Soulchild noted.
"I didn't originally set out to write an album. I was just recording songs to kind of keep myself busy long enough to — you kind of lose it a little bit… lose the passion, lose the fire. But I was like, "Why not? It's been a minute. It'll be cool to put something fresh out in the streets."
Soulchild is still on the road supporting Ledisi and Kem's co-headlining Soul II Soul Tour. Tickets for the remaining dates are available now.
Stream Angie Stone's new song "The Gym" featuring Musiq Soulchild below.