DaniLeigh has returned with her new single "Tasty." She co-wrote the track with Ant Clemons, Larrance "Rance" Dopson, and Bongo ByTheWay; the latter two co-produced it.
With an obvious beat nod to Timbaland, "Tasty" is a seductive delight, boasting that her cream pie leaves a lingering aftertaste in her partner's mouth.
"Sweet as crème brûlée / Eat it till it's sorbet / This sh*t ain't Minute Maid / You should let it marinate / Put it on my plate / That's the dinner date / I'm a grab ya / In between these legs," DaniLeigh sings.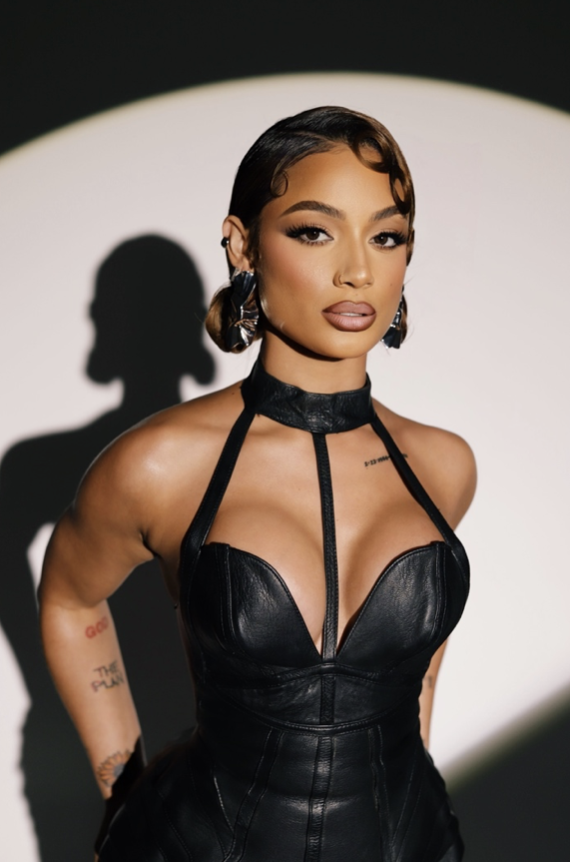 "Tasty" is DaniLeigh's first song release of the year. It's the start of a new era, according to press materials.
DaniLeigh was last on the scene with her 2022 EP, My Side. The hugely personal EP was inspired by her perspective on the public breakup with rapper DaBaby, the father of her first child Velour.
My Side included the harsh "Dead To Me" and the self-healing "Heartbreak."
Regarding the former track, DaniLeigh told Angie Martinez why she chose it as the lead offering. "I wanted to just kick it off with this song because it expressed the place I was in and what I needed to do for myself, which was dead the relationship, and make sure I do it for myself and my child. The toxic situation just needed to die," explained DaniLeigh.
Later that fall, DaniLeigh toured her My Side EP on her headlining 4 Velour Tour.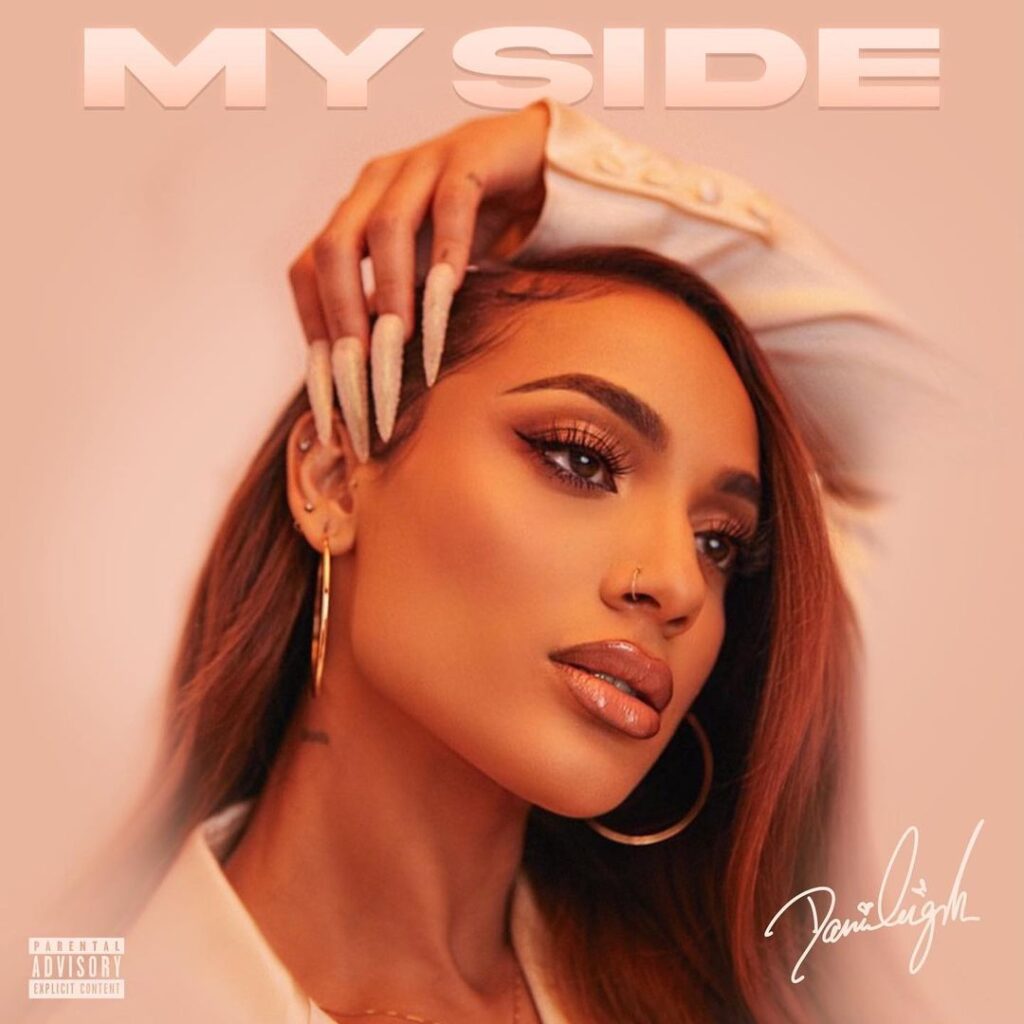 DaniLeigh recently gained a new RIAA award for her Chris Brown-assisted track "Easy." It's now 4x multi-platinum with more than four million equivalent units sold. It's her best-selling single to date.
Fallon King of Cherish shared how she came up with co-writing DaniLeigh's "Easy" in Rated R&B's Board + Pen series.
"It was just all organic. I was working with our producer Chris Beatz. Me, Dani, and Chris were in the studio. We were vibing. She was saying like, "You know how to give me these dope slow bops. I want to slow bop." I was like, 'Say less,'" King said.
She added, "I'm actually sampled on the record because the way the song starts, it's me sampling, and it's just underwater. And then she's like, 'I love this vibe.' So we ended up just writing. When Chris Brown heard it, he was like, 'I've got to get on it.' The rest is history."
On Spotify, DaniLeigh's "Easy (Remix)" featuring Chris Brown has amassed more than 258 million streams since its release.
Stream DaniLeigh's new song "Tasty" below.