Legendary singer and songwriter Smokey Robinson has unleashed his new album, Gasms.
The nine-track album, released independently, includes the lead single "If We Don't Have Each Other" and its follow-up "How You Make Me Feel."
"I chose this song as the first single of my new album because it's different musically and has a slide dance feeling to it… which is different from what I've ever done before," said Robinson about "If We Don't Have Each Other." He added, "It also has a current rhythm of today that I love, and I hope everyone else does too."
On Gasms, Robinson takes listeners on a smooth journey filled with sweet and tender tunes. The title track, also the opener, sets the tone for what to expect on the album.
Here, he sings about all the delightful types of 'gasms that he gets from his lover — from eyegasms to eargasms. "Every kind of gasm in the book / Each, I has 'em every time I take a look," Robinson sings on the romantic tune.
Suave tracks like "I Wanna Know Your Body" capture the essence of desire, while songs like "Beside You," a standout, explore the downside of love.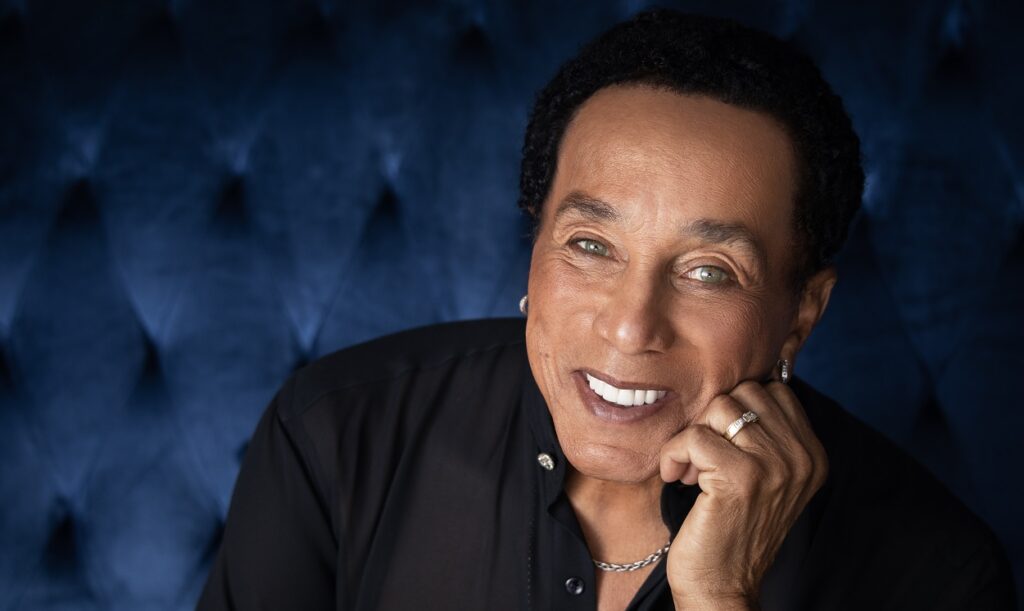 Gasms is the follow-up to Robinson's 2014 album, Smokey & Friends. The duet album featured reimagined versions of songs from his catalog with artists such as John Legend, Mary J. Blige and Ledisi.
Before that, Robinson released Time Flies When You're Having Fun in 2009. The album, which included fresh material, featured appearances from India.Arie, Carlos Santana and Joss Stone.
In February, Robinson was honored at the 2023 MusiCares Persons of the Year gala with Motown founder Berry Gordy.
Laura Segura, executive director of MusiCares, said, "With Mr. Gordy as the creator of the Motown Sound, and Mr. Robinson as his first writer and artist, their music, along with the many others who joined Motown, reached out across a racially divided country to transform popular music, creating a musical legacy like no other."
Robinson has live concerts lined up through mid-August. He will perform in U.S. cities, including Gary, Indiana; Oxon Hill, Maryland; Milwaukee, Wisconsin; and Pala, California. Tickets are available on Robinson's website.
Stream Smokey Robsinson's new album Gasms below.