Smokey Robinson has honored his word on new music. After teasing a comeback, the music icon has released his new single "If We Don't Have Each Other."
On the guitar-laden groove, with a smooth delivery, Robinson tells his partner that they're incomplete without each other.
Discussing the selection process for his latest track, Robinson says, "I chose this song as the first single of my new album because it's different musically and has a slide dance feeling to it… which is different from what I've ever done before."
He adds, "It also has a current rhythm of today that I love, and I hope everyone else does too."
"If We Don't Have Each Other" is slated to impact R&B radio on Tuesday, Feb. 7, according to Mediabase.
View this post on Instagram
Robinson's new single is the lead offering from his forthcoming album, Gasms, which arrives on April 28. It marks his first album of new material since 2009's Time Flies When You're Having Fun, which included features from India.Arie, Carlos Santana and Joss Stone.
Time Flies When You're Having Fun spawned two Billboard singles, "Love Bath" and "That Place."
Gasms is a far more brief album than its 2009 predecessor, containing only nine songs. It also has no features, contrasting to Robinson's last project, 2014's Smokey & Friends.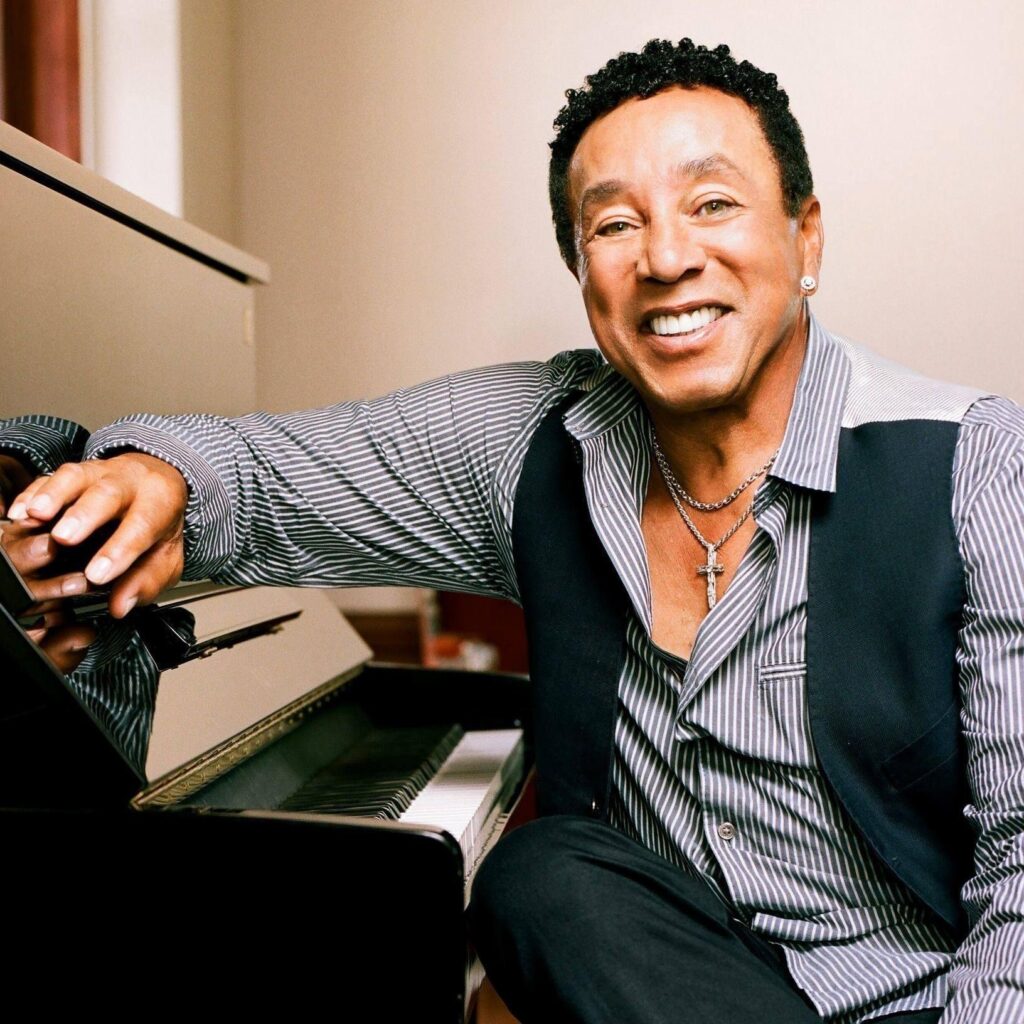 His duets album brought together various artists, from John Legend and Mary J. Blige to Ledisi and Miguel, to rerecord music from his storied catalog.
Released on Verve Music Group, Smokey & Friends debuted at No. 1 on Billboard's Top R&B Albums chart.
His star-studded effort also opened at No. 12 on the Billboard 200 chart, giving him his best debut since 1981's Being With You, which started at No. 10.
In November 2022, Robinson scored a gold certification from the RIAA for "Make It Better," his collaboration with Anderson .Paak. It appeared on .Paak's Grammy-winning album, Ventura.
Their collaboration became Robinson's second gold award for a single. He landed his first in 1981 for the hit "Being With You," which peaked at No. 2 on the Hot 100 that same year.
Robinson's new song and album announcement come at a perfect time. He will be honored at the 2023 MusiCares Persons of the Year gala on Feb. 3, two days ahead of this year's Grammy Awards.
Robinson shares the salute with Motown founder Berry Gordy.
View this post on Instagram
Laura Segura, executive director of MusiCares, said, "MusiCares is thrilled to be honoring Berry Gordy and Smokey Robinson at the 2023 Persons of the Year gala, which will be the first time we are honoring two legends together."
"With Mr. Gordy as the creator of the Motown Sound, and Mr. Robinson as his first writer and artist, their music, along with the many others who joined Motown, reached out across a racially divided country to transform popular music, creating a musical legacy like no other."
Listen to Smokey Robinson's new song "If We Don't Have Each Other" from Gasms below.
Smokey Robinson's Gasms Album Tracklist
1. Gasms
2. How You Make Me Feel
3. I Wanna Know Your Body
4. I Keep Callin' You
5. Roll Around
6. Beside You
7. If We Don't Have Each Other
8. You Fill Me Up
9. I Fit In There