Ravyn Lenae's career has reached new heights. Her track "Skin Tight" featuring Steve Lacy ascends to No. 1 on Billboard's Adult R&B Airplay chart, making it the first chart-topper on this list for both acts.
The hazy track, produced by Lacy, is the pair's inaugural showing on the Adult R&B chart. Lenae and Lacy secure a historic feat atop the list, as they become the first artists to reach this summit with their debut release since Ambré and Jvck James' "I'm Baby," which did so last week (May 6).
By unseating Ambré, Lenae becomes the second woman this year to hit No. 1 on the Adult R&B Airplay chart with their first appearance.
Meanwhile, Lacy is the third male artist to claim the Adult R&B top position this year with their debut entry. He follows James and Brent Faiyaz ("Trillions" with Alicia Keys).
"Skin Tight" first made headlines when it entered the top 10 on the Adult R&B Airplay chart in March.
In October 2022, Lenae shared an alternative version of "Skin Tight." That version, alongside the original, has amassed more than 18 million streams on Spotify at the time of publication.
"Skin Tight" appears on Lenae's debut album Hypnos. The song was released on Feb. 1, 2022, as the album's lead offering.
Regarding the track, Lenae said, "I wanted to snap people into my world through the sonics, so they can feel how I've felt over the past couple of years… It has those hypnotic elements, but it's very simple, familiar, and fresh. Thematically, it's about not being in a relationship with somebody, but still having those physical and mental ties. It speaks to sharing kinetic energy with another person, even if time has passed and you aren't together anymore."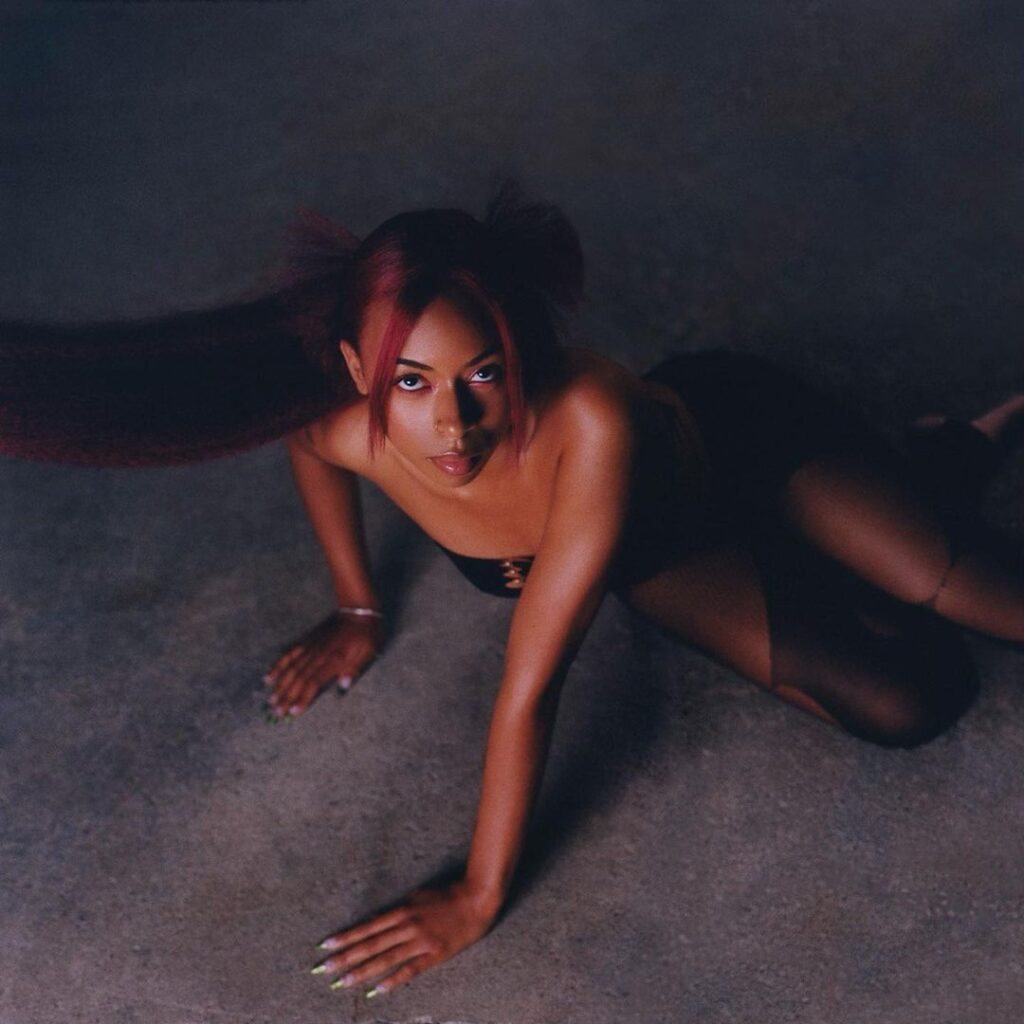 Hypnos arrived three months later on Atlantic Records. Lenae issued other singles ahead of the LP, including "Light Me Up" and "Xtasy." Later that year, she updated the latter track in remix mode with an appearance from Doechii.
At year-end, Lenae's Hypnos was ranked No. 3 on Rated R&B's 30 Best R&B Albums of 2022 list.
Rated R&B's Jakori Beauchamp wrote of the album, "Lenae takes us through her world, sharing intimate moments while retaining some allure over the tranquil arrangements."
Lacy's sophomore album, Gemini Rights, was also featured on Rated R&B's 2022 albums round-up. The album included his hit single "Bad Habit," which reached No. 1 on the Billboard Hot 100 chart.
Lacy won Best Progressive R&B Album for Gemini Rights in February at the 2023 Grammy Awards.
Listen and watch the video for Ravyn Lenae's "Skin Tight" featuring Steve Lacy below.