Spring 2020 seemed to be the perfect time for Stokley to release his sophomore album, Sankofa. The first single, "She…," a heartfelt love note, simultaneously shot to number one on the Billboard Adult R&B Airplay and R&B radio charts, marking his first as a solo artist.
Instead of releasing the follow-up to 2017's Introducing Stokley off the strength of one single, the love man decided against it and issued more singles. This rollout included the skate rink anthem "Vibrant" featuring Snoop Dogg, as well as The Bonfyre-assisted "Cascade" and its remix and the latest ode, "Woman" alongside KiDi. It's an album run that felt familiar and aligned seamlessly with sankofa, a term derived from the Akan people that means "to go back and get it."
Asked about his recent album release strategy, Stokley tells Rated R&B, "It's been like a slow kind of roasting that I've wanted to do and an old-school way of how we used to present stuff to the public. There's no rush. It's in the key and the pace of life."
"It gives people a chance to know you, know the songs, [and] feel the energy of what's coming."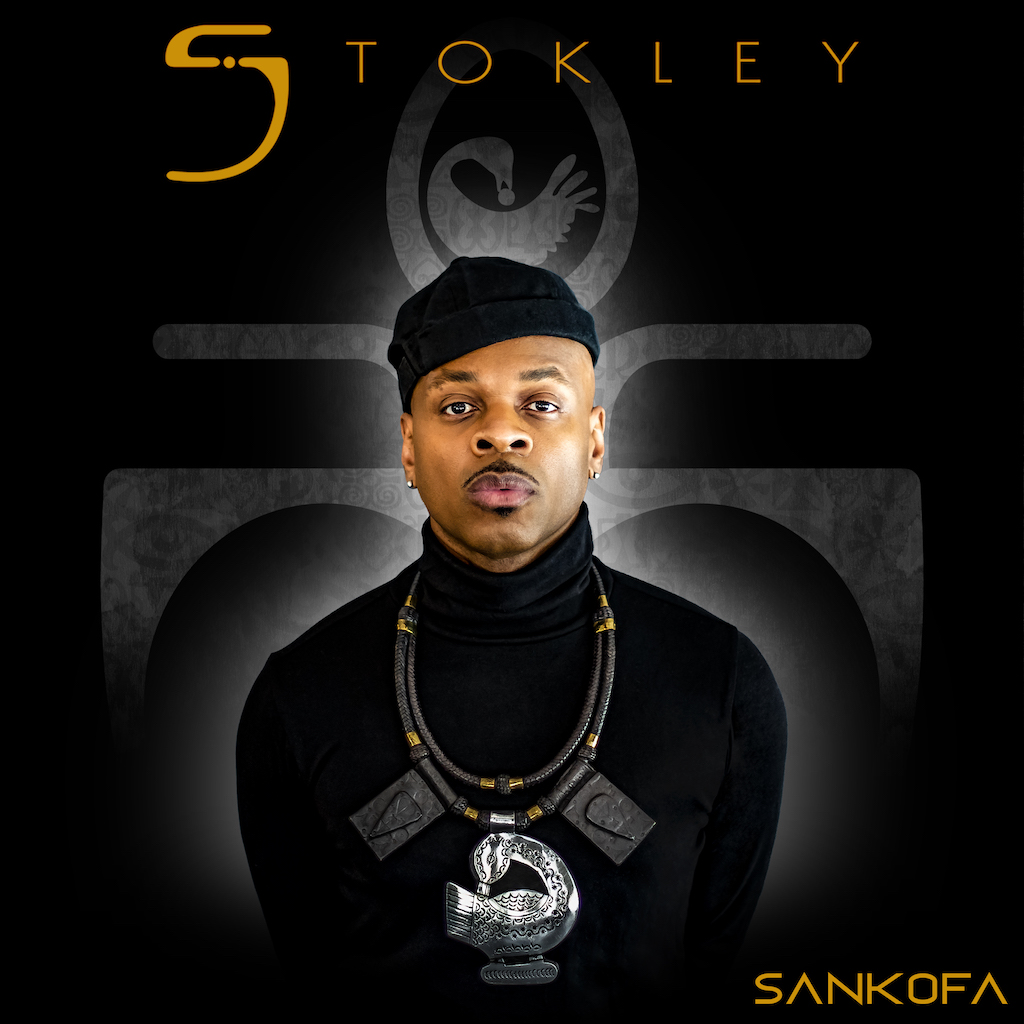 Although Stokley's well-received debut album helped him gain popularity outside of his stint in Mint Condition, he feels like Sankofa will continue to reinforce his presence as a solo artist.
"I think this is a natural progression," he says. "It's an elevation as well as going deeper, broader and farther than I've gone before. People say, 'What's different about this [album]?' Everything is much deeper. It's more personal. It's more intimate. Not that the other one wasn't, but that was to get my feet wet and get people used to the idea of who I am. They're used to seeing me with a group."
Ahead of his Sankofa album, Stokley breaks down key tracks, his appreciation for H.E.R., creating music with different sounds, and more.
Wale, who appears on the song "Cafe," shouted you out as one of his musical mentors. Is this an added responsibility for you as an artist when you've been bestowed a title such as this one? How do you process it?
I look at myself as an example. People say role models, but it's an example of what you can become, what you can do, [and] how you could pass it on, just as it was passed on to me. [It's] pretty natural because I come from communal energy: my family. I think most people want to pass on something of legacy [or] information. I can't die with it. We have a great culture, especially in Black culture, and we all got started from somewhere. I'm from a Black family. This is what we do. We're spreading everything that we know. The world is loving everything that we do pretty much. From a rich history, a rich heritage. I'm really having a great time, discovering myself, discovering different gears that I have musically, and wanting to share with everybody.
Playing the majority of the instrumentation on this album had to be creatively rewarding and taxing. How did you manage not to spread yourself thin while writing and producing on this album?
They say, "When you do something, find something you love to do. You'll never work another day in your life." I do believe that a lot of that is true. This is what I love to do. I found it's a gift that I am able to do what I love and people actually are interested. I keep trying to better myself every day with what I do, how I take in life and give it to everybody.
[Having] connectivity with other human beings is what it's about. That keeps me energized really in what I do. I don't look at it as taxing when I'm here playing instruments. One of the most amazing things with music is it's so powerful. You can't see it unless you write it down. It's so strong, but it hits you. I just got so much gratitude for people still here with me. As long as I got energy in my body, I'm definitely going to give it to you.
Snoop Dogg contributes to two songs on the album: "Vibrant" and "Verbalize." How did he manage to get two placements?
I only heard him on ["Vibrant"] because I missed that whole '90s fun. I used to roller skate, so I need something like that [to skate to]. This [song] feels like him. It sounded like him. [It also] was the mutual admiration society. He dug what I was doing with Mint [Condition] for a number of years. Of course, the same with him and everything he's done since "Deep Cover" [and] on. We know people who know each other. Through the grapevine and the help of Jam & Lewis, they help make the connection come to life. He came in and heard the track [and was like], "Oh yeah. This is easy." The second one where I did "Verbalize" was actually for his project. It wouldn't have come about unless he'd asked because it fit his thing. So I'm like, "Let's do a cross-collaboration thing on your project and then mine."
"Vudoo" has a wicked production, especially the guitar solo. Being that you're married, when's the last time you've been under your wife's love spell?
I still am (laughs). When you find that one, it's always ongoing. When you get to that space, you find out what that's about. You can't let it go. You're in a trance. I don't want to make it seem like it's a negative connotation like it's a place where "I don't know what I was doing." No, it's not that. It's intentional.
I think it's a moody, mysterious, really cinematic vibe that I felt I see in pictures in colors. The thing about me is I always like to fuse a lot of the things that I grew up with together. So in that, you can hear trap, reggae, blues, [and] R&B. You can hear these African rhythms. I put it all in there. It's gumbo.
"Rush" with H.E.R. is a nice addition to the new album. It puts you in mind of the classic duets from beloved eras of R&B. What do you enjoy most about what H.E.R. offers present-day R&B?
I love her musicianship, as a fellow musician. I'm a supporter of that, just like Prince, a heavy promoter of women musicians and singers and artists types. He's a guy who had women in his band, [and] promoted that. She's not unlike that. [She's an] amazing artist, singer-songwriter, musician, [and] activist. A very conscious young lady. She's the future. She's one of my favorites, and I wanted to have her on here. [It's] a great collaboration. I think in the spirit of those old male-female duets that you don't hear singing melodies together. She sent the idea to me. I pretty much just put all my intricate stuff over it, inside it, and it made sense. It had a little Minneapolis slant on it, kind of Princely but new and old R&B. I like flirting in between those two worlds. It worked out perfectly.
"Recipe" has a rock edge to it. What do you think is the secret recipe to seamlessly blending different sounds and styles of music?
It's just about knowing yourself. I've been doing it so long. I keep my ear to what's happening out on the radio or going to shows. I pretty much try to put everything that I'm influenced by [and] seamlessly intertwine it into what I'm doing. There's a method to it, and it takes some tweaking, and you figure out what to put in, what to take out. It just comes with experience. At the end of the day, sometimes you just do it. Just off of what you feel like. There's no thought into it. It just innately comes out of you. All you gotta do is just turn on the computer and let everything flow out.
Having your father Mahmoud El-Kati, a respected Black educator, appear on the closing song, which represents the future, had to be a wow moment for you. What's one thing that your father shared from his past that you feel you can apply to your future as an artist?
First of all, this whole Sankofa project would not be complete without him and my mother's blessing on it. They encouraged me from a very young age. There's so many things that he's shared with me that I'm putting together as a grown man with his own family. Parents say things when you're younger, and it's like, "Oh, that's what you were saying when I was 16." It's a delay. It hits you like a boomerang. But just to stay the course and stay true. If you did something yesterday, the next day, God willing, it's another day to get it right. Do everything that you can do and be truthful. That's the guy he is. He chose a path, and he's been a great example, and just like a laser, [he's] super focused. Having that example, I just keep rededicating myself every day. It's like, "What would he do? What would my parents do?" Sometimes, with kids, there's a lot more that's caught than taught. You can say something, but watching them is so much more powerful.
What do you want listeners to take away from Sankofa?
I want them to smile. I want them to be encouraged. I want them to be uplifted. I want them to reflect. I want them to dance. If they feel like crying, let it out. It's been a tough couple of years, I'll say. Everybody's going through something trying to get to it, and that's what sankofa means: to go back and get it. You see the sankofa bird. He's looking back while traveling forward, which means to know where you're going, you have to look at your past to build on that. That concept is something that keeps giving to human beings. That's all we want to know: Who are we? What's our purpose here? To do that, you've got to build on the past or history. That's what makes this project amazing, and it gives it some depth and some breath and something that I think people will continue to discover. It's not fast food. This is a gourmet, three-star Michelin meal (laughs). You sit down, stay engaged and listen like we used to back in [the day].
Listen to Stokley's new album Sankofa below.