After an introduction from Lucky Daye, Coco Jones took the BET Amplified stage at the 2022 Soul Train Awards to perform her current single, "ICU."
In her first major live performance, Jones, dolled in a beautiful gown, made a bid for why she's one to watch. She received approval from contemporaries like Queen Naija, who sang along in the audience.
"ICU" is lifted from Jones' debut EP, What I Didn't Tell You, released on Nov. 4 via High Standardz/Def Jam Recordings.
The piano-laden track is No. 14 on the iTunes R&B/Soul Songs chart at the time of publication. Meanwhile, the EP is No. 6 on the R&B/Soul Albums list.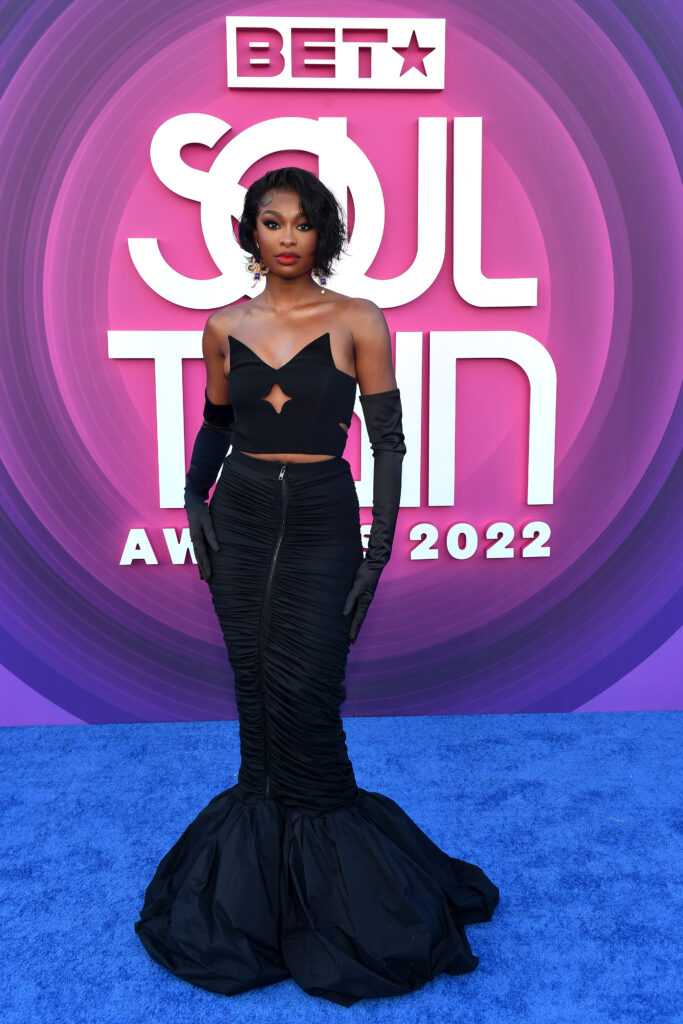 Speaking on "ICU," Jones said early on it's "about the push and pill of being in a relationship where the circumstances have changed. Growing in our career and personal goals, but growing apart at the same time."
"This project will hopefully share my real-life experiences with my fans and show them that I'm just like them. Sometimes people see me as the characters I play, but these stories are my own script," Jones explained.
What I Didn't Tell You does not feature any guest appearances. It does, however, include the lead single "Caliber."
Jones recently collaborated with Babyface for the song "Simple." It appears on his most recent album, Girls Night Out.
Watch Coco Jones perform "ICU" at the 2022 Soul Train Awards below.