Anderson .Paak and Smokey Robinson have earned a new award from the Recording Industry Association of America (RIAA).
Their 2019 single, "Make It Better," from .Paak's Grammy-winning album Ventura is now certified gold with more than 500,000 equivalent units sold.
It's .Paak first song from Ventura to be honored with a certification. It also is his second gold award this year, following "Bubblin," crowned in April.
"Make It Better" is Robinson's second gold plaque for a song release. He received his first 41 years ago for "Being With You" in July 1981.
The song was lifted from his 1981 album of the same name. It peaked at No. 2 on the Hot 100 the week in May 1981.
Robinson rerecorded "Being With You" as a duet and featured Mary J. Blige. It appears on his 2014 album, Smokey & Friends.
Returning to .Paak and his RIAA history, his most-certified release is "Leave The Door Open." The breakthrough single was released as Silk Sonic, an R&B duo composed of him and Bruno Mars. The Grammy-winning track has been certified 2x multi-platinum after amassing over two million equivalent units.
Most recently, as Silk Sonic, they scored a fourth No. 1 single on the R&B charts with "After Last Night." The song, which also featured Bootsy Collins and Thundercat, is taken from their 2021 debut album, An Evening With Silk Sonic.
Silk Sonic opted not to submit their chart-topping collaborative album for 2023 Grammy consideration. However, .Paak was still part of the nominations pool, particularly for his contribution to Mary J. Blige's album Good Morning Gorgeous.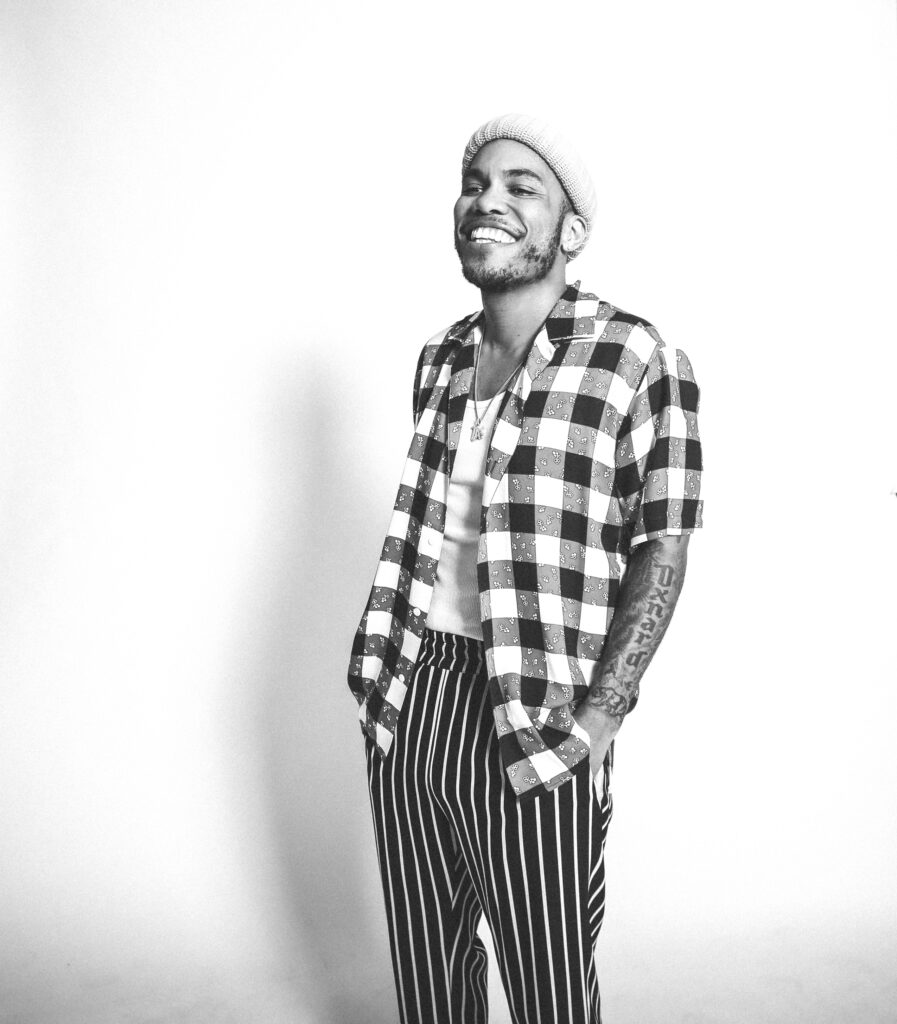 "Here With Me," a pairing between .Paak and Blige, is up for Best R&B Performance. It's his third nomination in this category, winning for "Come Home" featuring André 3000 in 2020 and in April for Silk Sonic's Motown-inspired "Leave The Door Open."
As a featured artist, along with co-writer and producer, .Paak receives an Album of the Year nod for Good Morning Gorgeous (Deluxe). Beyond "Here With Me," he had co-songwriting credits on "No Idea" and "Love Without the Heartbreak."
"Being a Mary fan, you want to hear her talk like that — being real, being vulnerable, [and] not holding back," said Blige's A&R Eddie Fourcell to Rated R&B of the latter track. "The production and Anderson is crazy on there. I love seeing her and Anderson work in the studio because it's literally magic."
Earlier this fall, NxWorries, a hip-hop soul duo in which, features .Paak and producer Knxwledge, released a new song titled "Where I Go" featuring H.E.R. The duo will headline Cross The Tracks 2022 in London in spring 2023.
Additionally, Kaytranada and .Paak joined forces for the new song "Twin Flame."
Robinson recently performed "Where Is the Love?" a song made famous by Roberta Flack and Donny Hathaway, with Rita Wilson at a recent taping of Jimmy Kimmel Live!
Robinson will be saluted at the 2023 MusiCares Persons of the Year gala. Motown founder Berry Gordy will also be honored. The event takes place Feb. 3, 2023, two days ahead of the 65th Grammy Awards.
View this post on Instagram
"MusiCares is thrilled to be honoring Berry Gordy and Smokey Robinson at the 2023 Persons of the Year gala, which will be the first time we are honoring two legends together," Laura Segura, executive director of MusiCares, said.
"With Mr. Gordy as the creator of the Motown Sound, and Mr. Robinson as his first writer and artist, their music, along with the many others who joined Motown, reached out across a racially divided country to transform popular music, creating a musical legacy like no other."
Revisit "Make It Better" by Anderson .Paak featuring Smokey Robinson below.