After much anticipation, Chlöe has unleashed her new single, "How Does It Feel," featuring Chris Brown.
The Hitmaka and Cardiak-produced collaboration samples Dionne Warwick's "You're Gonna Need Me."
On "How Does It Feel," Chlöe and Brown sing about the tough realization of letting a good one slip away.
"I gave you more than you wanted / I gave you more than you needed / So tell me, how does it feel / To lose the one you believe in," Chlöe sings in the chorus.
Brown sings in the first verse: "Got one shot to do what it takes / Got no time for no mistakes / I save a lot, 'cause I'm empty / It shouldn't hurt me, but I let it."
Chlöe's new song arrives with a music video directed by Arrad and choreographed by Fullout Cortland.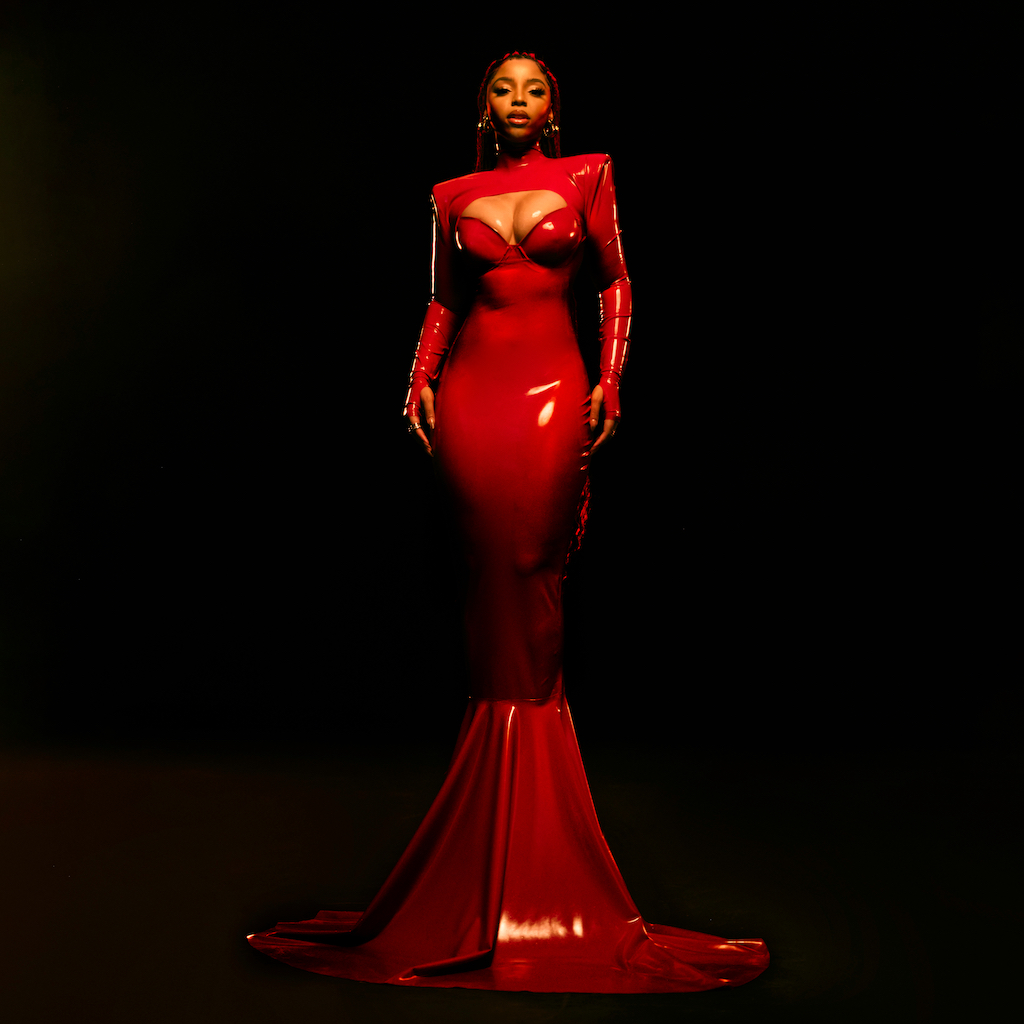 Last month, Chlöe shared the single "Pray It Away," along with a cinematic video directed by Madeline Kate Kann.
"Pray It Away" and "How Does It Feel" will appear on Chlöe's debut album, In Pieces, which releases March 31 via Parkwood Entertainment/Columbia Records.
"I have been the rawest, the most vulnerable, and the most open I have been in my entire life with this album. I used to believe the way I love so hard without question, was a curse. Only to find out, it's been my greatest gift all along," shared Chlöe of In Pieces.
The album, previously known as Chlöe, underwent a title change ahead of the announcement for its lead single, "Pray It Away."
"It was gonna be self-titled at first," Chlöe wrote to fans via her official Discord server. "But half the music changed and it felt more vulnerable and raw and it just felt right."
Chlöe's first solo album will not include the following previously released songs: "Have Mercy," "Treat Me," "Surprise," or "For the Night" featuring Latto.
Last week, Chlöe introduced "Pray It Away" during a television appearance at the NBA on TNT American Express Road Show. She also performed other music, including tracks released as Chloe x Halle.
Chlöe is set to perform at Sol Blume on Sunday, April 30, at Discovery Park in Sacramento, California. Tickets are available at solblume.com.
Listen and watch the video to Chlöe's new song "How Does It Feel" with Chris Brown below.