Phabo is back. The Los Angeles-based singer/songwriter has enlisted Shaé Universe for his new single "Out of Touch."
On the gloomy slow jam, Phabo addresses a lover who views the lack of his touch as a relationship destroyer. He's got a good reason why; he is on tour making his dreams come true.
But Shaé Universe, his duet partner, isn't buying what he's selling and is ready to find affection elsewhere. It's a pity she won't consider their different time zones.
Of the new single, Phabo says, "As an artist, we coexist with an ongoing stigma that we're unable to walk a faithful line when it comes to long-distance relationships."
"Oftentimes we stumble upon love in new cities and countries which leaves us chasing a moment or a specific emotion. A feeling that easily flees with surmounting schedule demands and a budding career. So I feel like this song fairly allows space for both Shaé and I to detail what that experience can be like."
"Out of Touch" is Phabo's first offering of the year. It's the lead single off his forthcoming sophomore album, due later this year.
The untitled album will be the proper follow-up to Phabo's acclaimed debut album, Soulquarius. The 16-song album, released in the summer of 2021, featured the focus tracks "LNF" and "Slippery" featuring Destin Conrad.
Soulquarius raised Phabo's profile, appearing on Rated R&B's 30 Best R&B Albums of 2021 list that December.
Phabo returned in 2022 with a brand new project, Before I Let Her Go. Ironically, the brief EP surfaced almost precisely a year after Soulquarius. The title track and "Achy" arrived before the EP's official unveiling.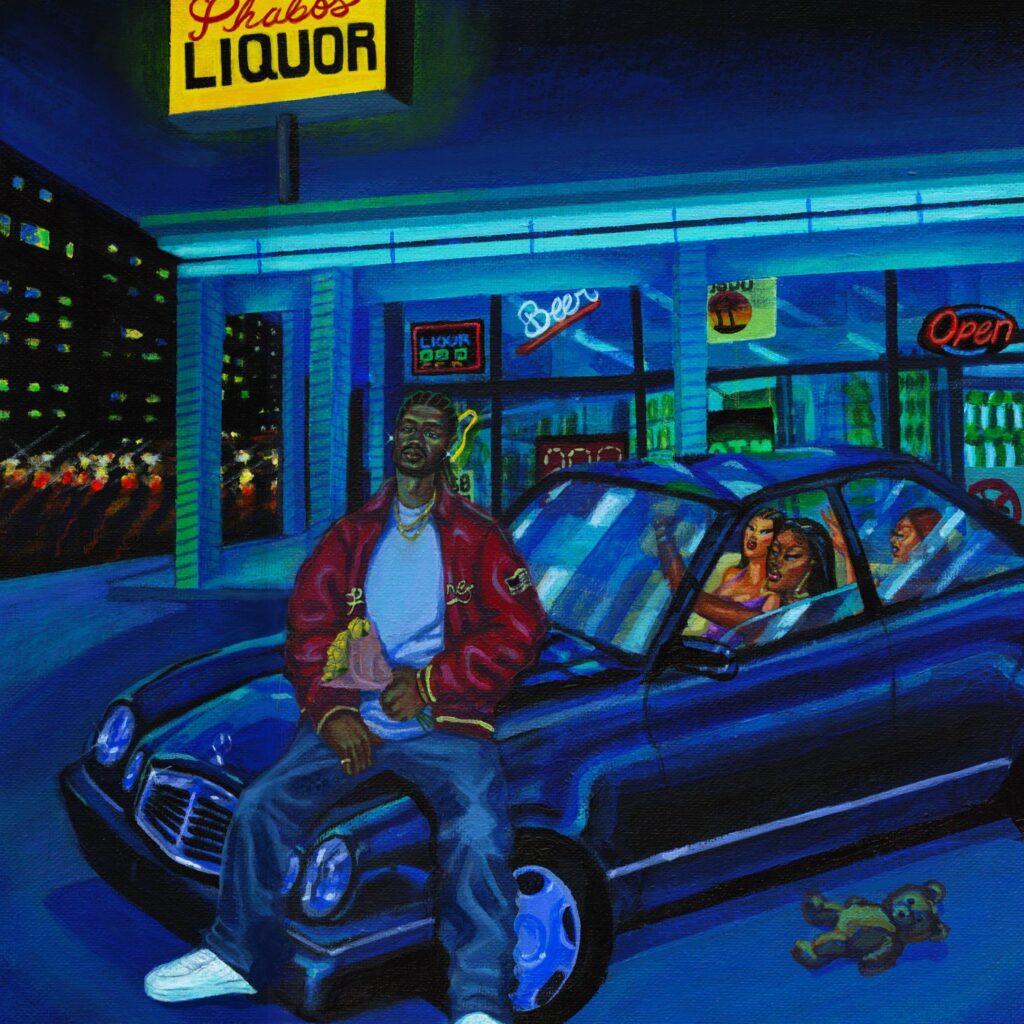 Later in 2022, Phabo was a musical guest for COLORS. He debuted the new song "Scorpio Moon." It has yet to be confirmed if the song will appear on his future album.
Amid his COLORS debut, Phabo was gracing stages nationwide on his headlining How's My Driving Tour.
Phabo's writing credits were complimented at year-end when Kehlani's Blue Water Road was featured on Rated R&B's 30 Best R&B Albums of 2022 list. He co-wrote the songs "Tangerine" and "Any Given Sunday," on which Blxst features.
Stream Phabo's new song "Out of Touch" featuring below.