Chlöe stars in the upcoming Peacock original film Praise This. The film also features Druski, Quavo, Tristan Mack Wilds, Koryn Hawthorne, Anjelika Washington and more.
In Praise This, Chlöe portrays Sam, a young woman who uses her talent and ambition to break into the music business. However, pursuing that dream comes with its drawbacks after she moves from Los Angeles to Atlanta in the wake of her father's belief she's befriending less-than-reputable characters.
Now living with her cousin Sunny (portrayed by Washington) in the ATL, Sam, against her will, joins her cousin's gospel praise team. At first, singing with the struggling youth choir doesn't seem worthwhile to Sam, but she soon realizes it will support her pursuit of a singing career.
Praise This is produced by Will Packer and executive produced by Johanna Byer. The Tina Gordon-directed film begins streaming April 7 on Peacock. Gordon also revised an original screenplay by writing team Murder Ink (Jana Savage, Brandon Broussard, and Hudson Obayuwana) with Camilla Blackett.
Chlöe will make more leaps to the silver screen. She has a supporting voice role in Sneaks, an upcoming animated film written and directed by Rob Edwards. She also appears as Marianne, an adopted daughter, in Girl From the North Country, an adaptation of a Broadway musical of the same name.
With her acting star rising, Chlöe continues to make leaps in her music career. Her debut album, In Pieces, releases March 31 via Parkwood Entertainment/Columbia Records.
"I have been the rawest, the most vulnerable, and the most open I have been in my entire life with this album," Chlöe said of In Pieces. "I used to believe the way I love so hard without question, was a curse. Only to find out, it's been my greatest gift all along."
In Pieces will include the previously released tracks "Pray It Away" and the Chris Brown-assisted "How Does It Feel." Both singles have official videos.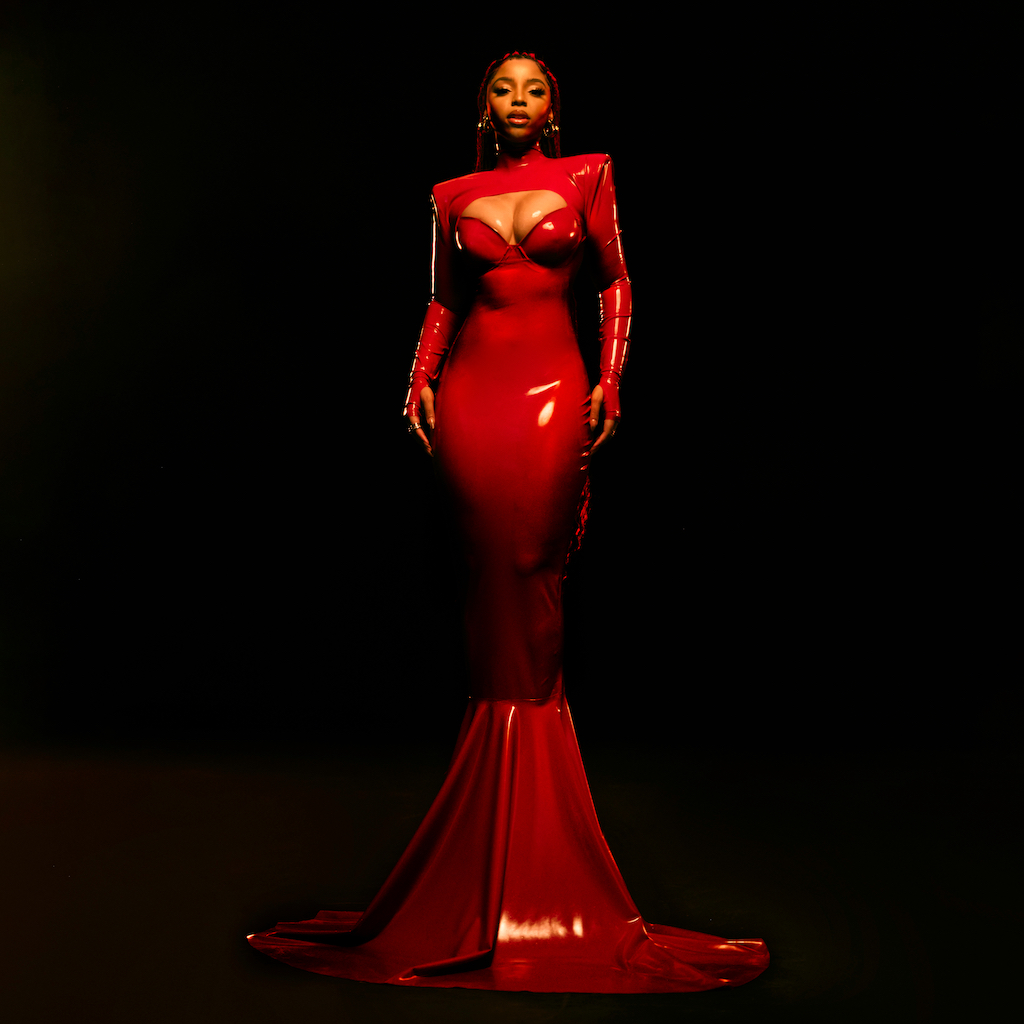 Chlöe's previously shared tracks "Have Mercy," "Treat Me," "Surprise," and "For the Night" featuring Latto will not appear on In Pieces.
"How Does It Feel" made strides on Billboard this week. The Hitmaka and Cardiak-produced track entered the R&B Digital Song Sales chart at No. 7.
It also debuted at No. 17 and No. 20 on the Hot R&B Songs chart and the R&B/Hip-Hop Digital Song Sales chart, respectively.
Chlöe will support In Pieces with a headlining spring tour of the same name. It begins April 11 in Chicago, Illinois, and runs until May 3 in Los Angeles, California. Tickets are now on sale.
On April 30, Chlöe will play at Sol Blume in Sacramento, California. Later this summer, she will perform at the Broccoli City Festival in Washington, D.C.
Watch the Praise This trailer starring Chlöe Bailey below.