As teased, PJ Morton has officially shared the live version of his delightful cover of Ms. Lauryn Hill's "The Sweetest Thing" from the Love Jones soundtrack.
Hill's 1997 rendition emphasizes a far more mesmerizing and rootsy production with yearning vocals to maintain the listener's interest. Morton pulls "The Sweetest Thing" forward with a stellar band-enhanced sound that is funky, lively, and perceptive at every corner.
"Some new vibes! We had fun with this one! Much love to @MsLaurynHill," wrote Morton.
Morton initially shared a visual for his remake of "The Sweetest Thing" in late April. It was directed by Andrew Bui.
"The Sweetest Thing" is Morton's first offering since he shared his Susan Carol-assisted tune "Good Morning." Morton and Carol delivered a debut performance of "Good Morning" at The Jennifer Hudson Show.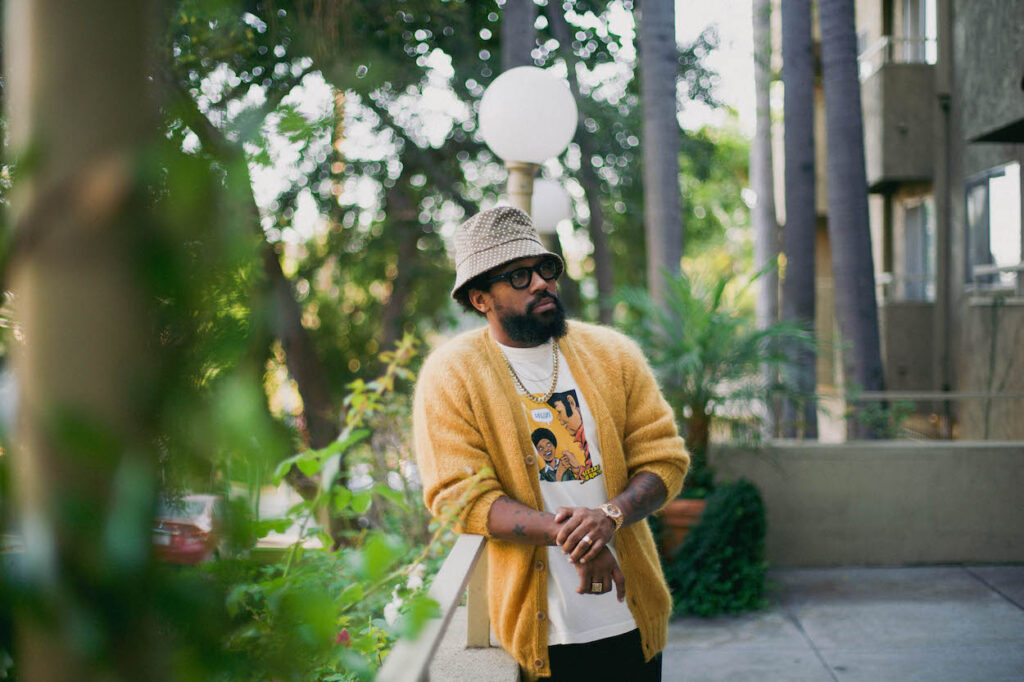 Last year, Morton released his most recent album Watch The Sun (Deluxe) and its standard edition. Both versions included guest appearances from Stevie Wonder, Jill Scott, El DeBarge, Nas, Alex Isley, JoJo, Mr. Talkbox, Wale and more.
Watch The Sun placed No. 8 on Rated R&B's 30 Best R&B Albums of 2022 list. The album also was nominated for Best R&B Album at the 65th Grammy Awards in February.
Album side, Morton's song "Please Don't Walk Away" was up for Best R&B Song, his fourth nod in this category since 2014.
Morton has a slate of festivals and other spot dates coming up. On June 4, Morton is set to perform at Capital Jazz Fest in Columbia, Maryland.
Morton will also play at The Governors Ball Music Festival and Blue Note Jazz Festival Napa this summer.
Press play on "The Sweetest Thing" by PJ Morton below.